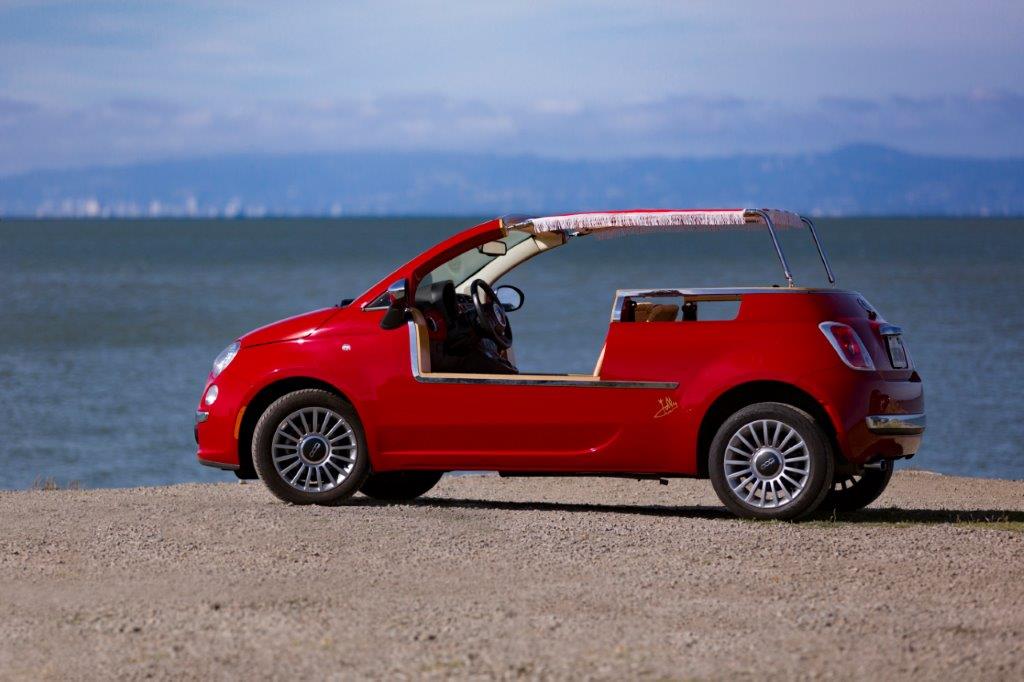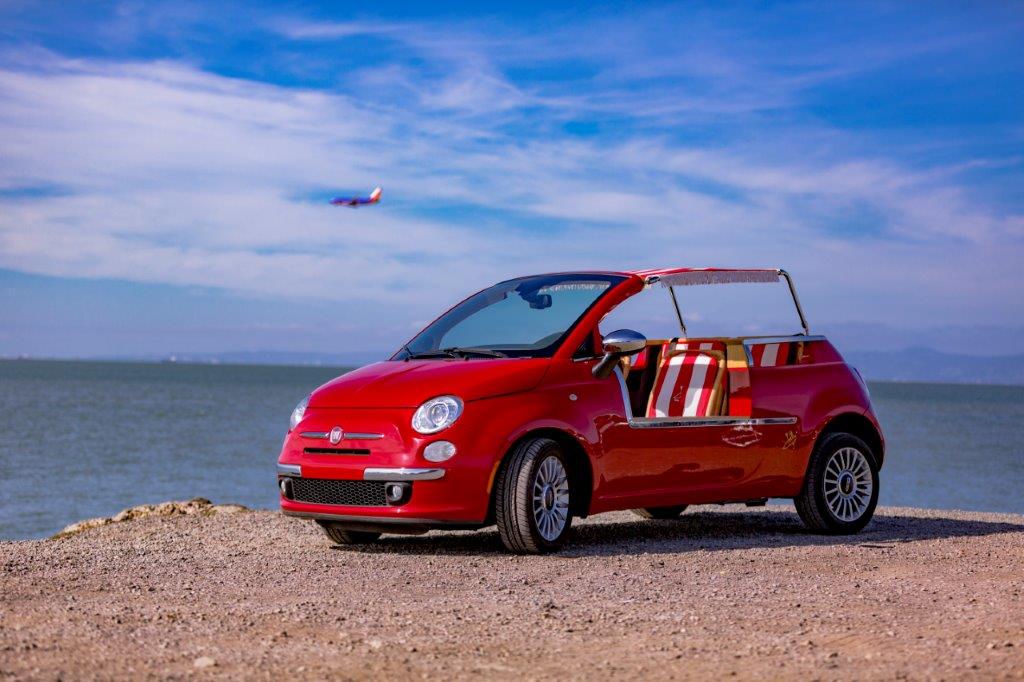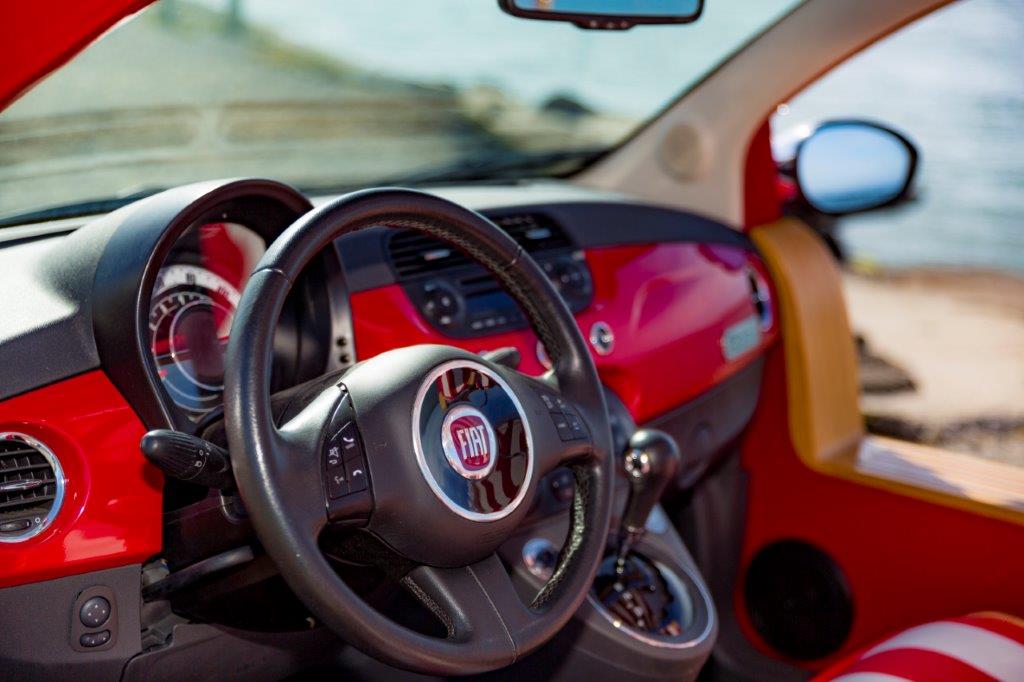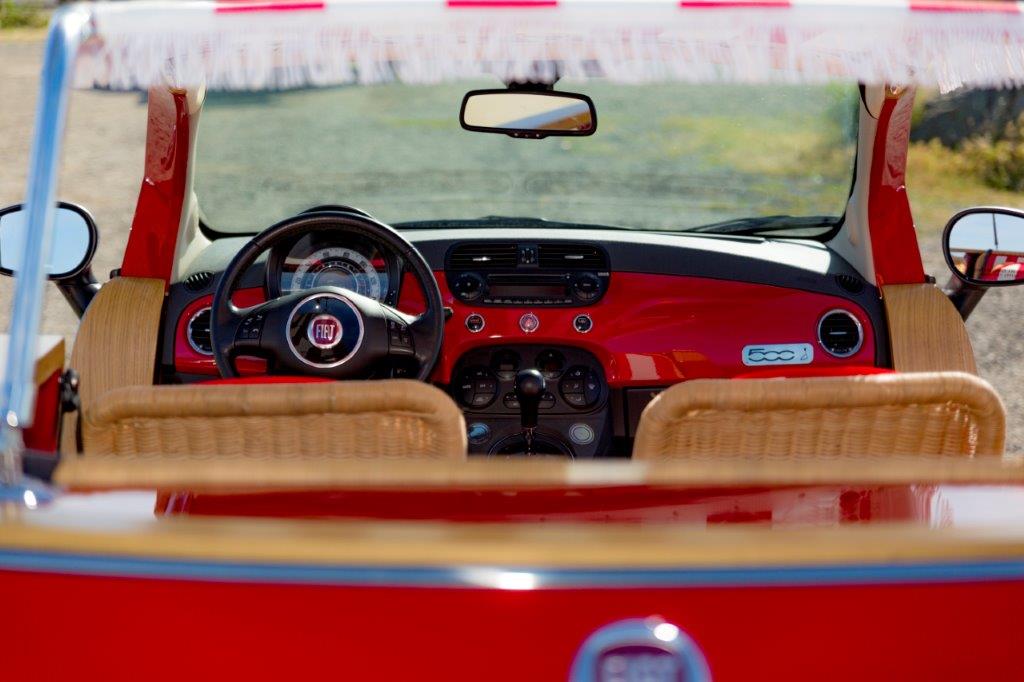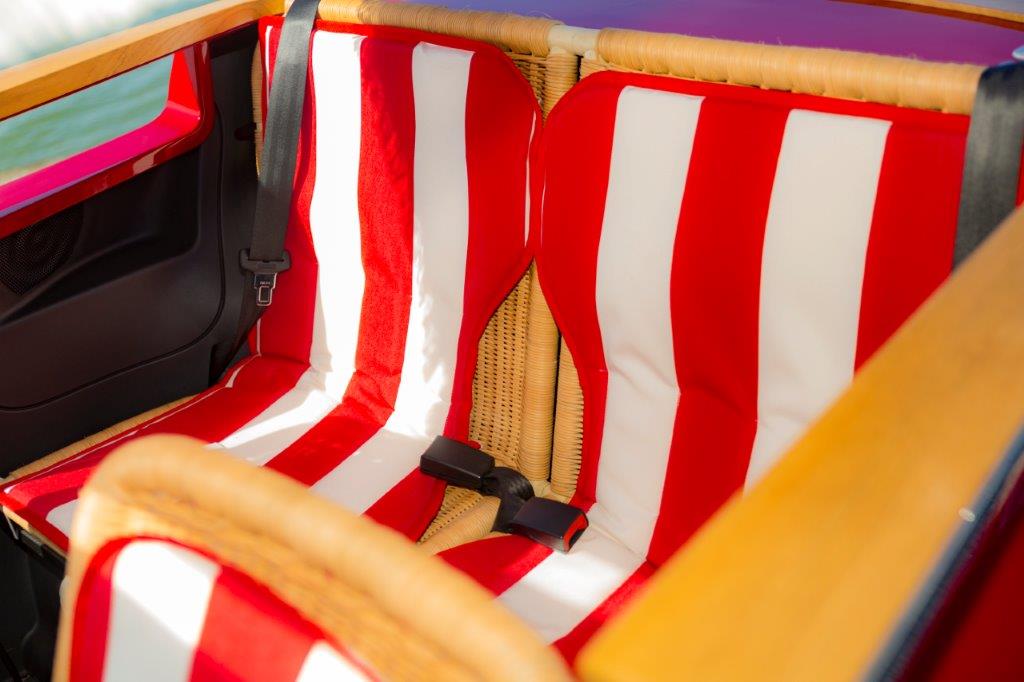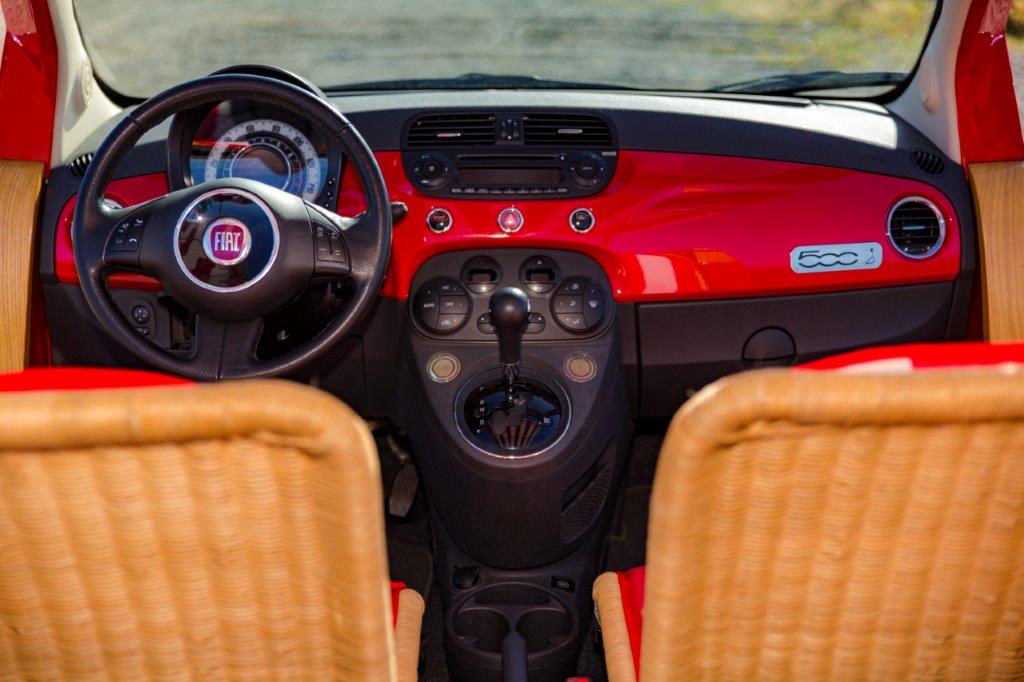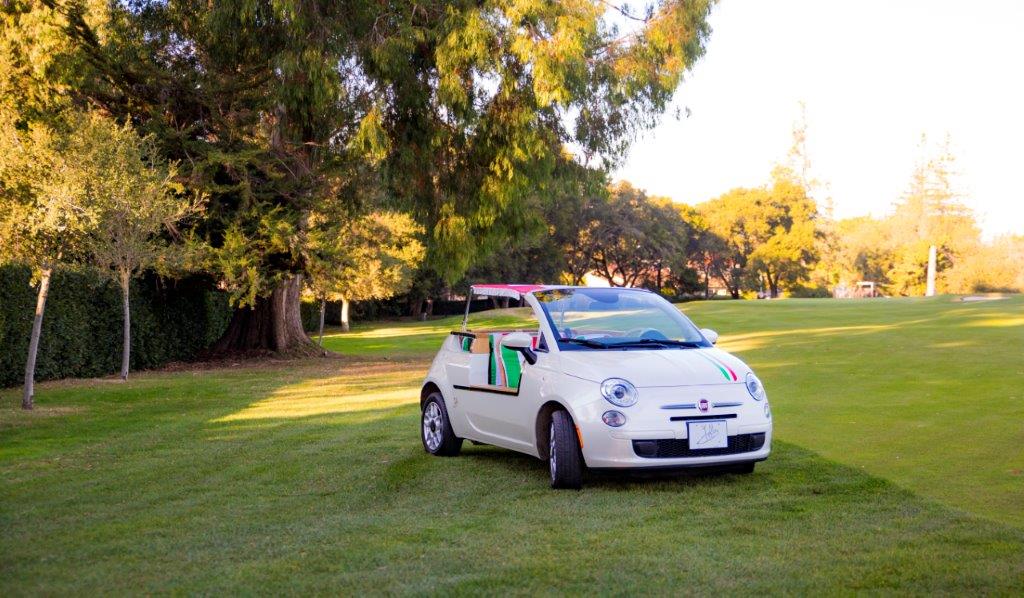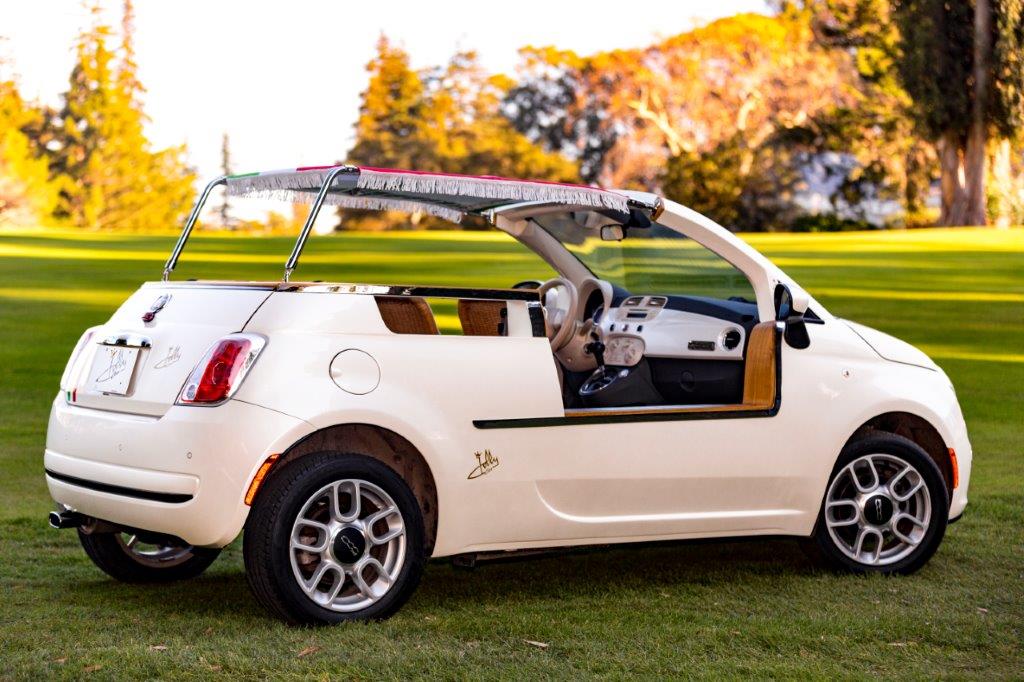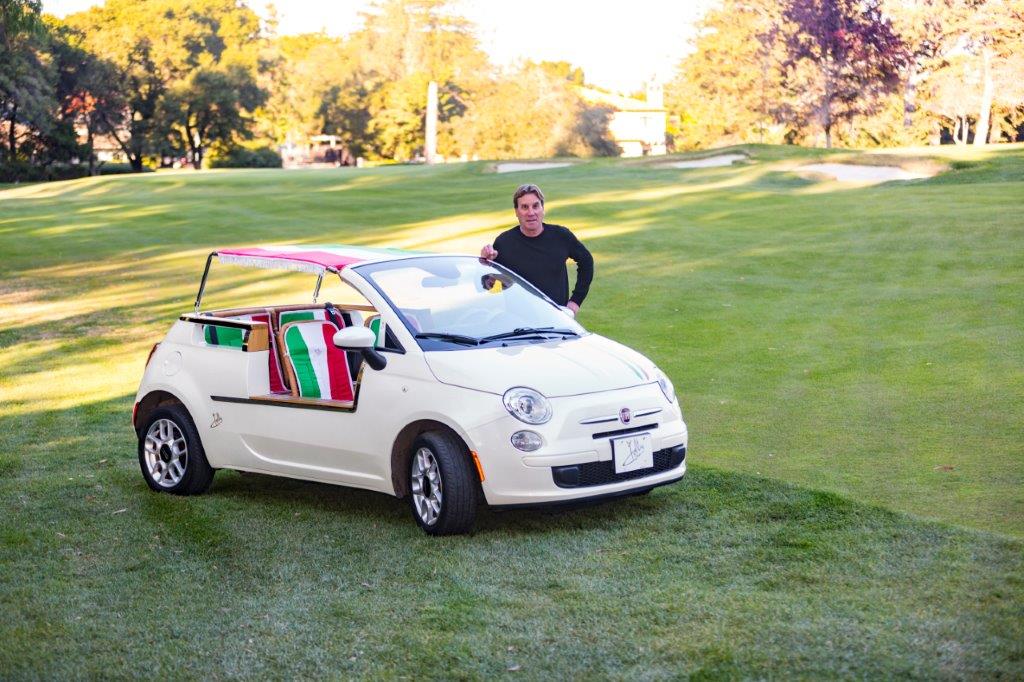 Jolly 500 Limited Edition by Jolly Car [ECC-162]
Jolly 500 Limited Edition by Jolly Car
Contemporary Joy Ride Inspired by the Ghia Classic "spiaggine"
 One of the more fascinating, fun vehicles ever created was the original Ghia 500 Jolly, a "spiaggine" resort car based on the FIAT 500 and initially custom built for Gianni Agnelli and Aristotle Onassis.
 These amusing beach cars came to symbolize the yachting lifestyle of their wealthy La Dolce Vita owners and by popular demand entered limited production.  The Ghia 500 Jolly was produced from 1957 - thru 1974. 
 The Jolly was very expensive and became a cult object owned by many VIP's including actor Yul Brynner, US president Lyndon Johnson, Enrico Berlinguer and Silvio Berlusconi, to be put on their yachts or for  use as a "golf cart" as well as a way to get around their estates.
 Ghia production is not well documented, but numbers were certainly small and perhaps 100 remain today.  The original Jolly was sold both in America and Europe.  Today the few remaining examples of the original Jolly have become collectable unicorns, restored Jollys often trading in the six figure range at international auctions. 
 Few vehicles can match the playful, fun character of the original Jolly, but the engineering is sorely dated.  We are delighted to offer a contemporary Jolly with all the fun and thoroughly modern performance and safety.
 The new Jolly 500 Limited Edition by Jolly Car follows in the traditions of the original with hand crafted artisanry, unmatched chic and charm, a jaunty beach canvas top, wicker seating from the original supplier, and contemporary performance, modern mechanicals and safety features.
 Custom created to order in Italy each Jolly limited edition starts with a new or pre-owned US or EURO spec Fiat 500 convertible, your choice of trim level.  You may select the donor car or we can source one for you.  The base car is shipped to our Italian facility for the makeover.  The conversion features all metal bodywork, professional paintwork, fine woodworking, top quality hardware, unique wicker seating and exceptional attention to detail.  All mechanical systems are inspected and refreshed as necessary in the case of a pre-owned donor car.  All features of the original FIAT 500 remain and your new Jolly offers contemporary convenience, comfort and performance.
 The Jolly makeover takes approximately 3 months and on completion is shipped to your location.
 Pricing varies depending on condition of donor car and shipping cost, with a range of $49 - $69K.
 A true custom, coachbuilt collectable designed and created in your personal vision, owning a Jolly 500 Limited Edition is a remarkable experience.
 Robb Report Feature Article : https://robbreport.com/motors/cars/new-ghia-jolly-2780732/