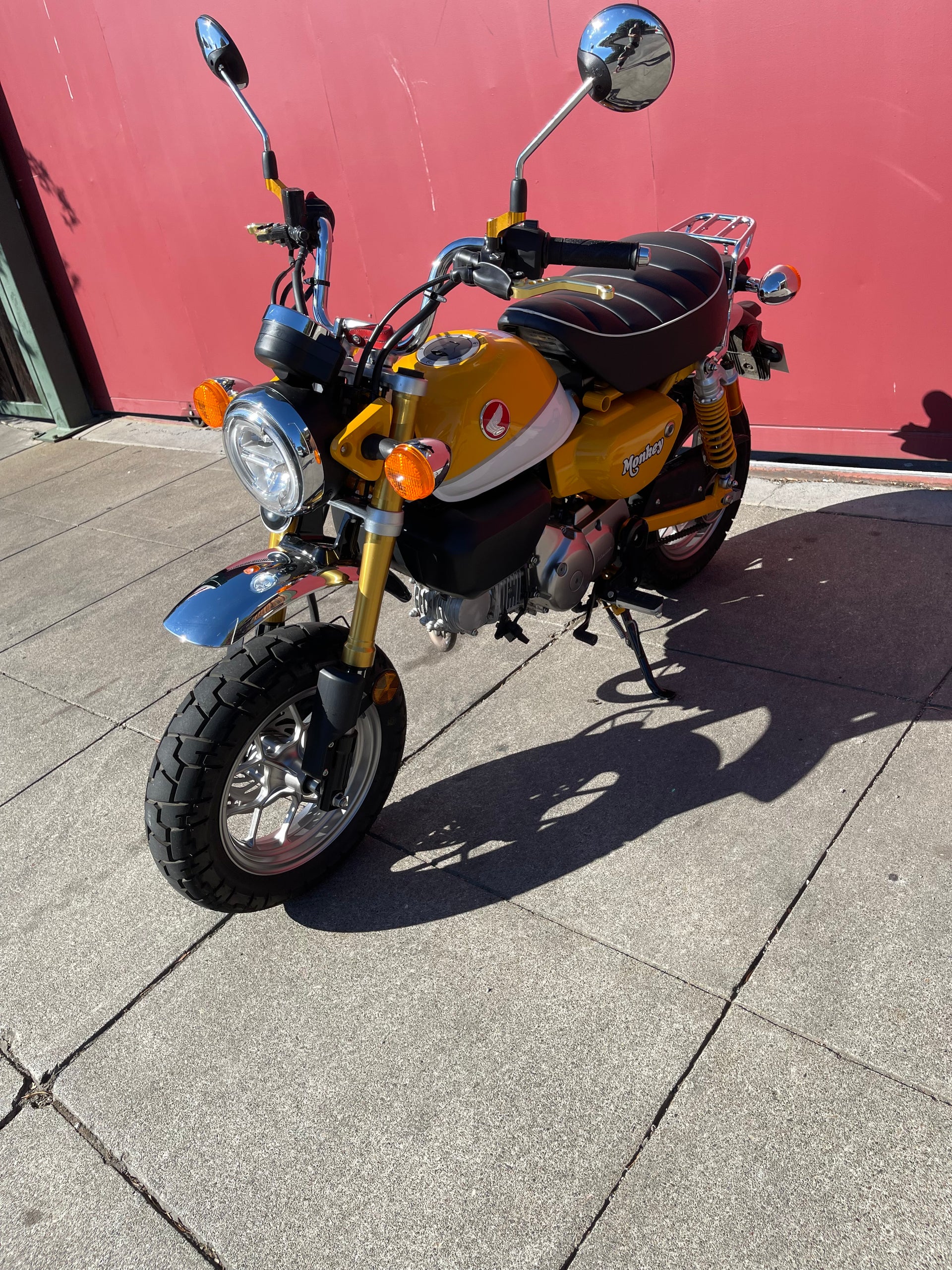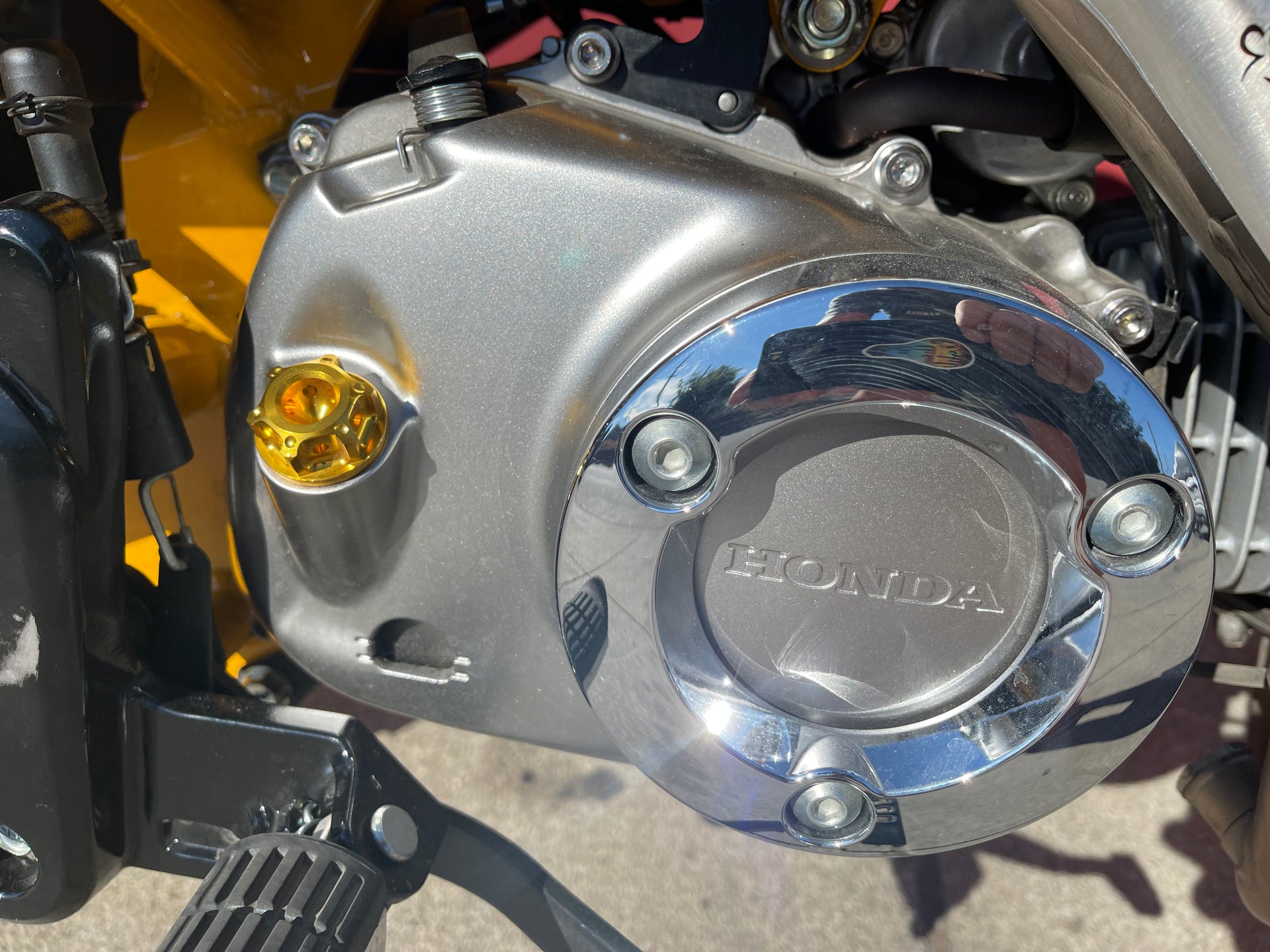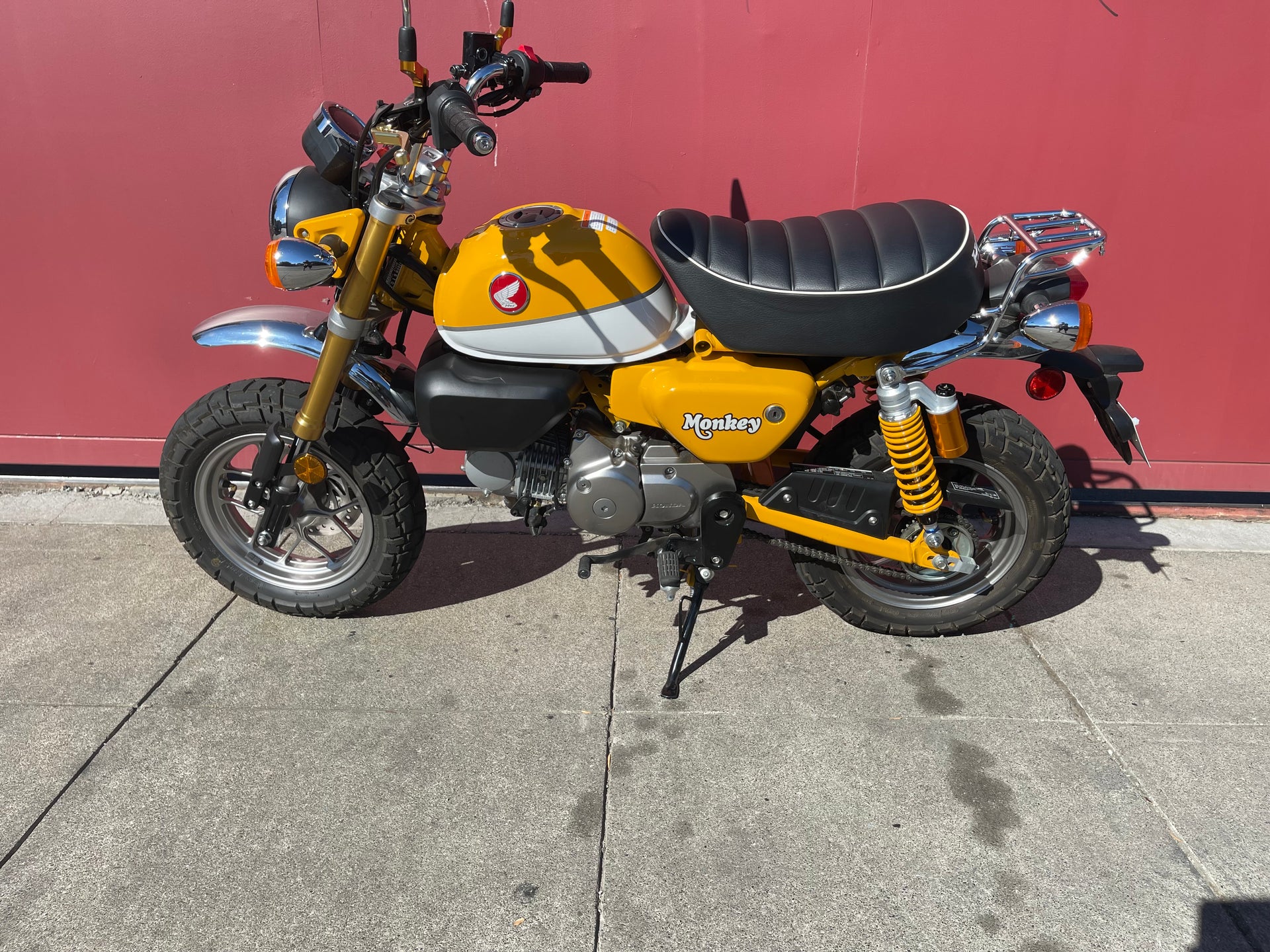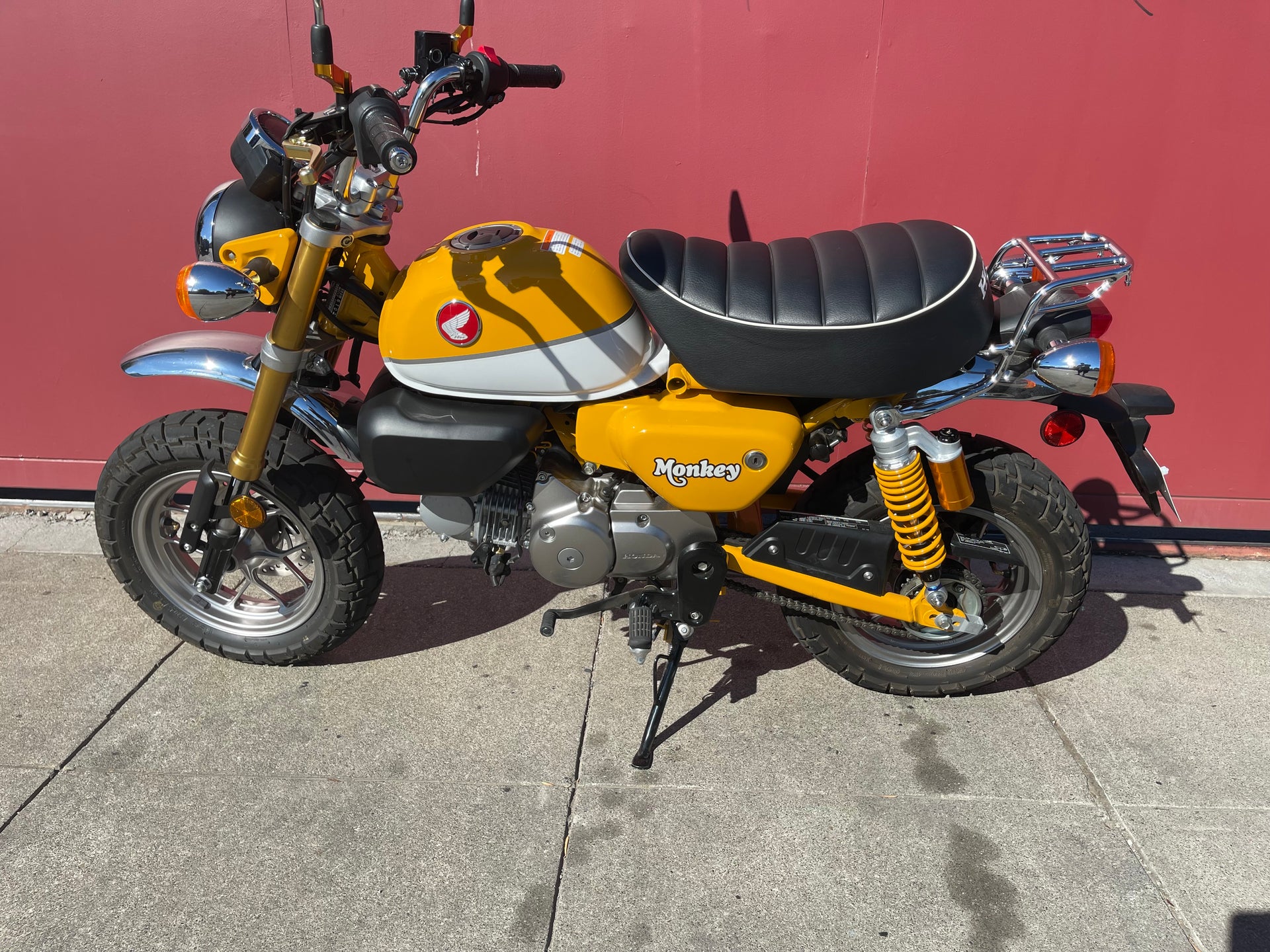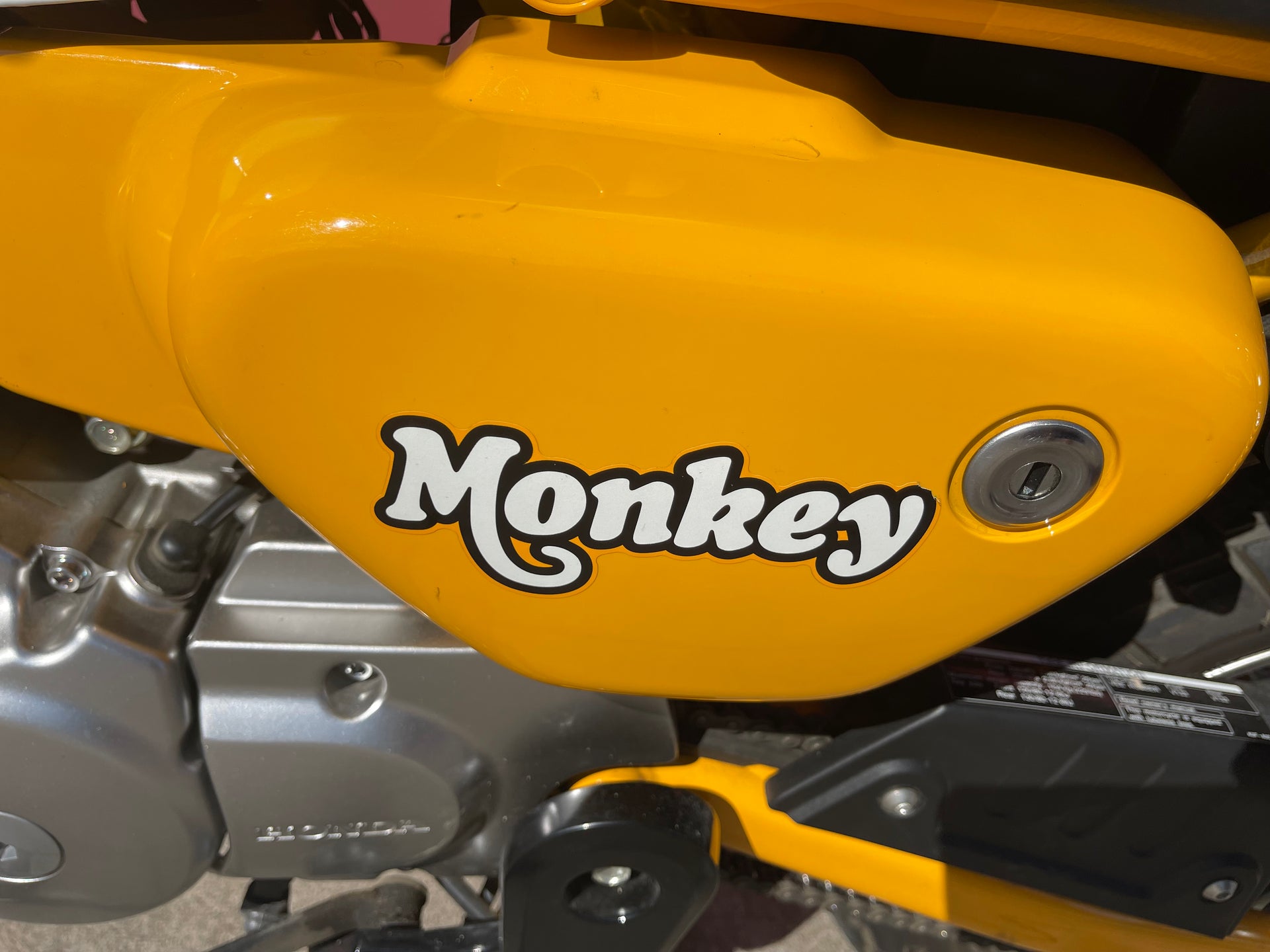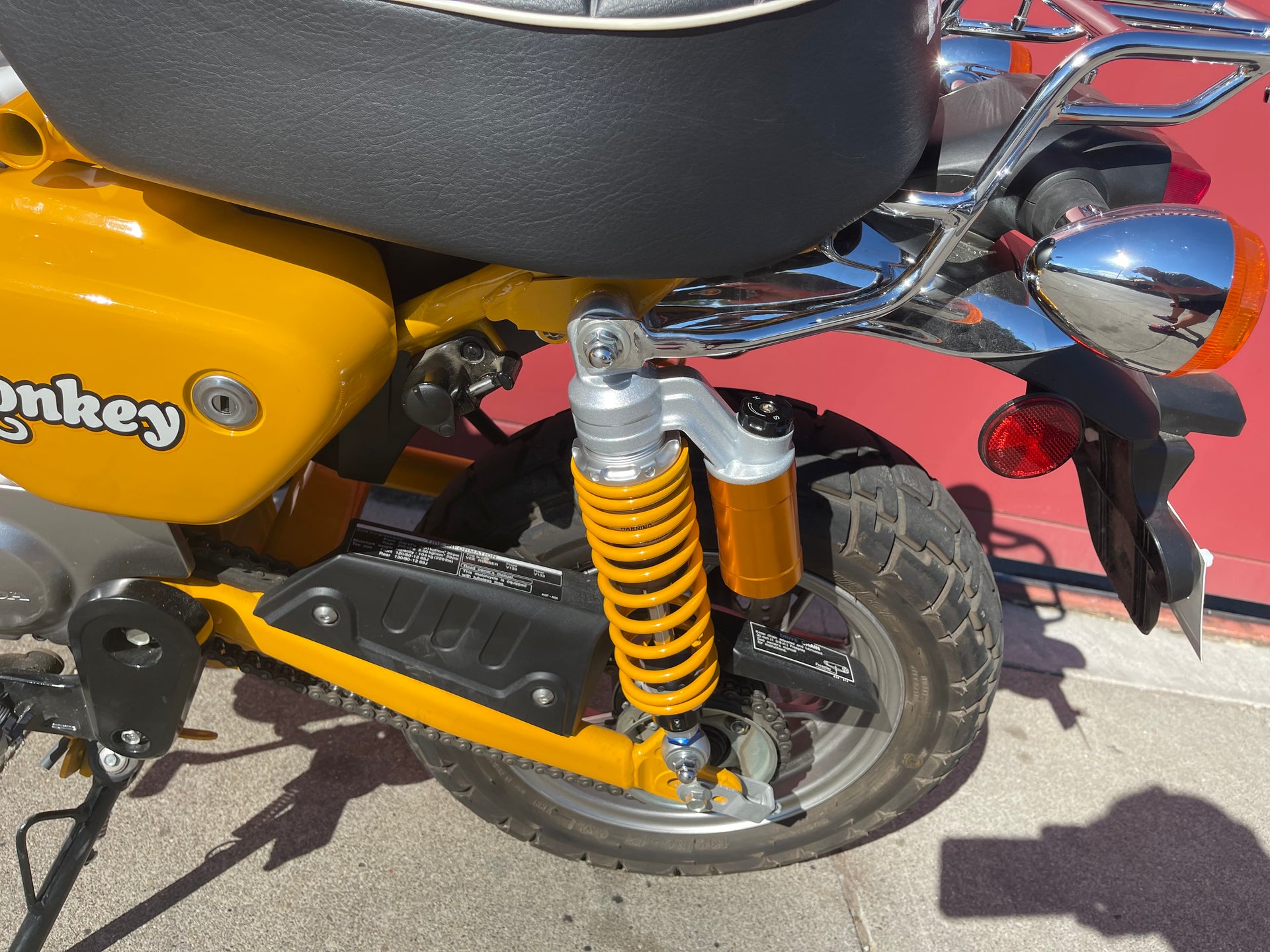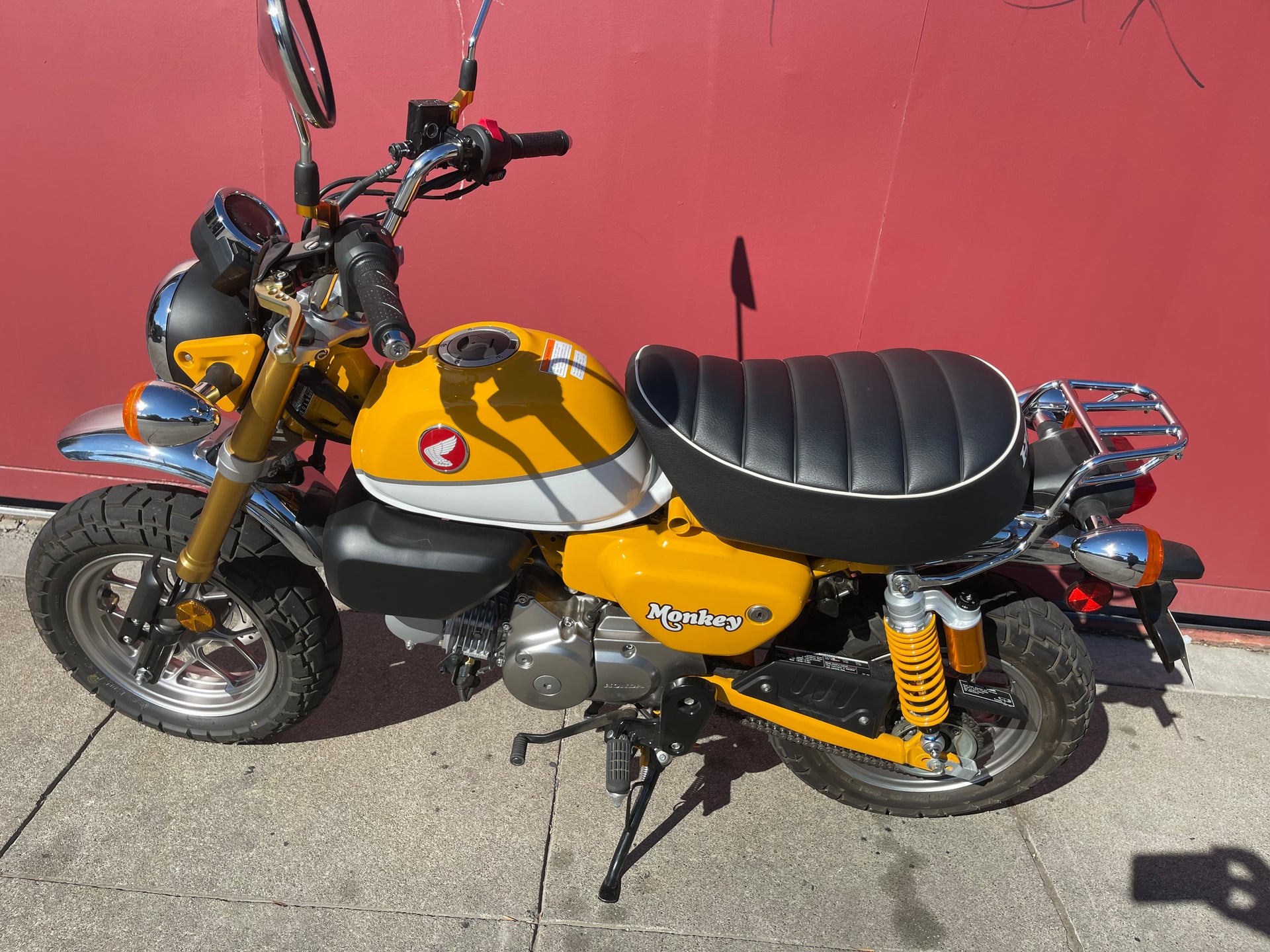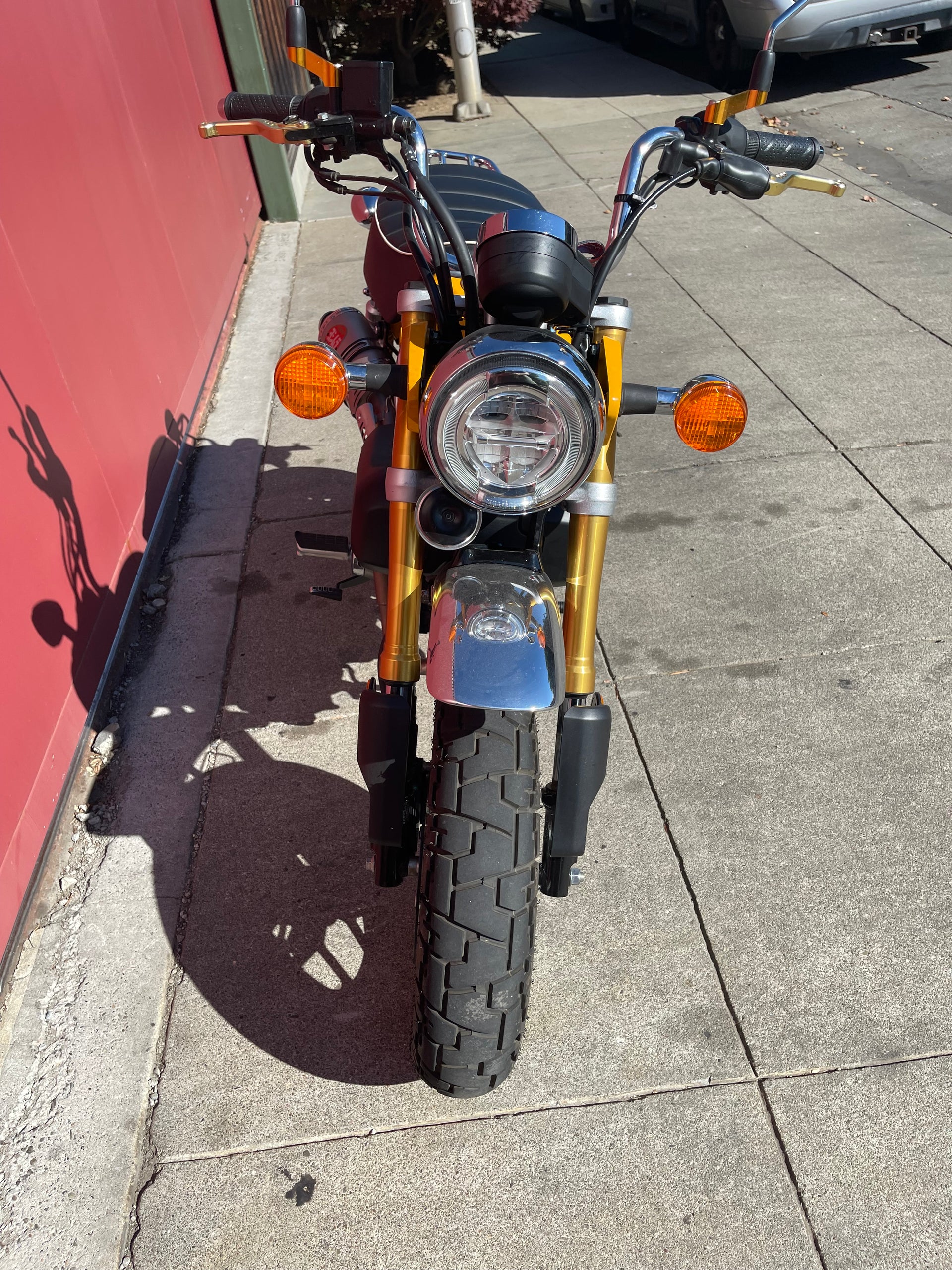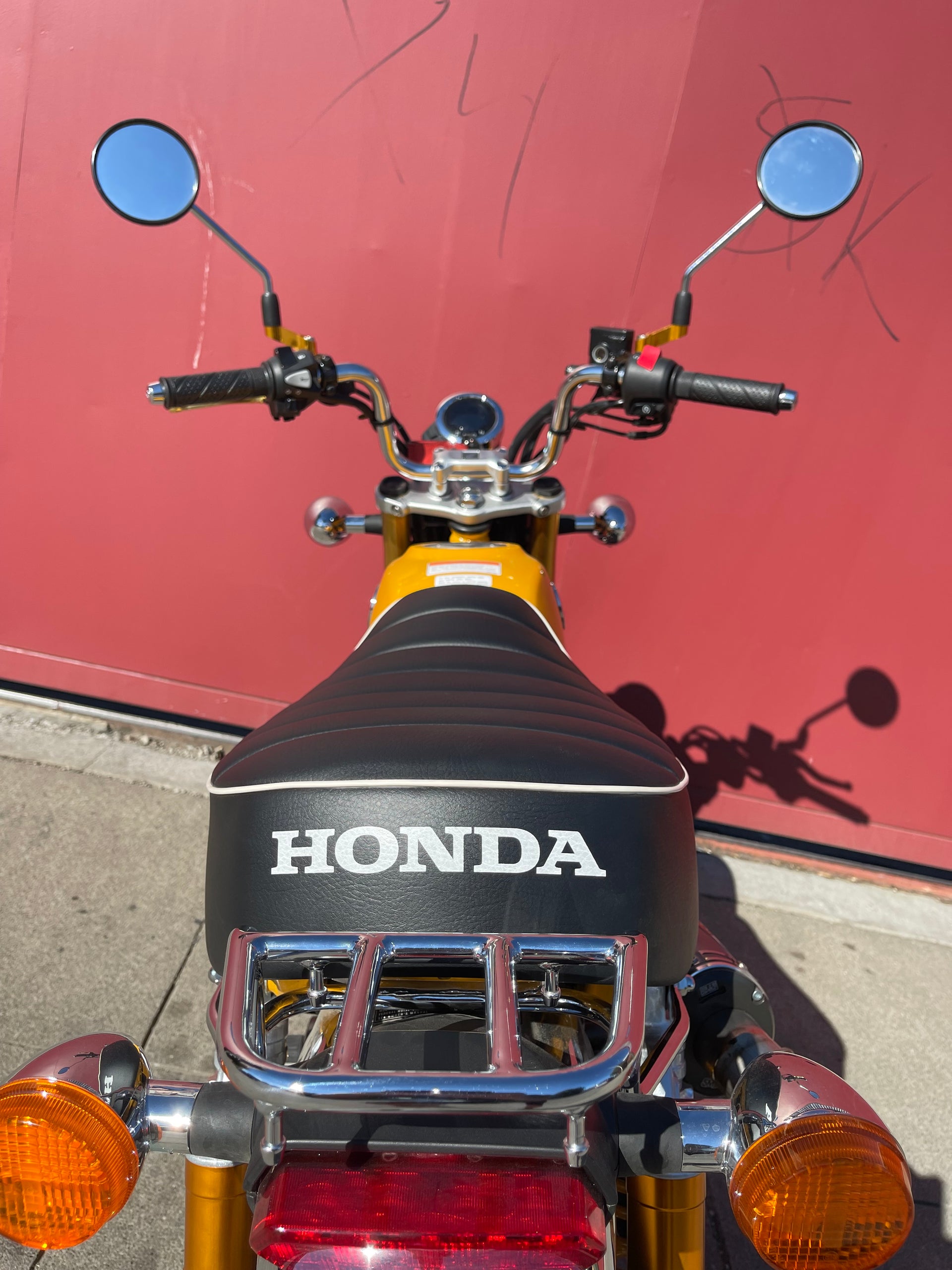 2019 Honda Monkey [ECC-158]
The original Monkey was a 1960's hit, and it's easy to see why. That two-wheeled rascal was built to generate ear-to-ear smiles.  In 2019, Honda introduced the all-new 2019 Honda Monkey. It may look retro, but the new Monkey is built for today's riders. Available in 3 colors, this Banana Yellow  Monkey is the most desirable color and with with a modern 125cc engine, is also a bundle of practical urban transport, a great back-of-the-motorhome bike, and just plain too much fun to keep parked.

1,750 miles on the odometer and a few upgrades such as a Yoshimura exhaust and adjustable levers, this bike is ready to be enjoyed for years to come!