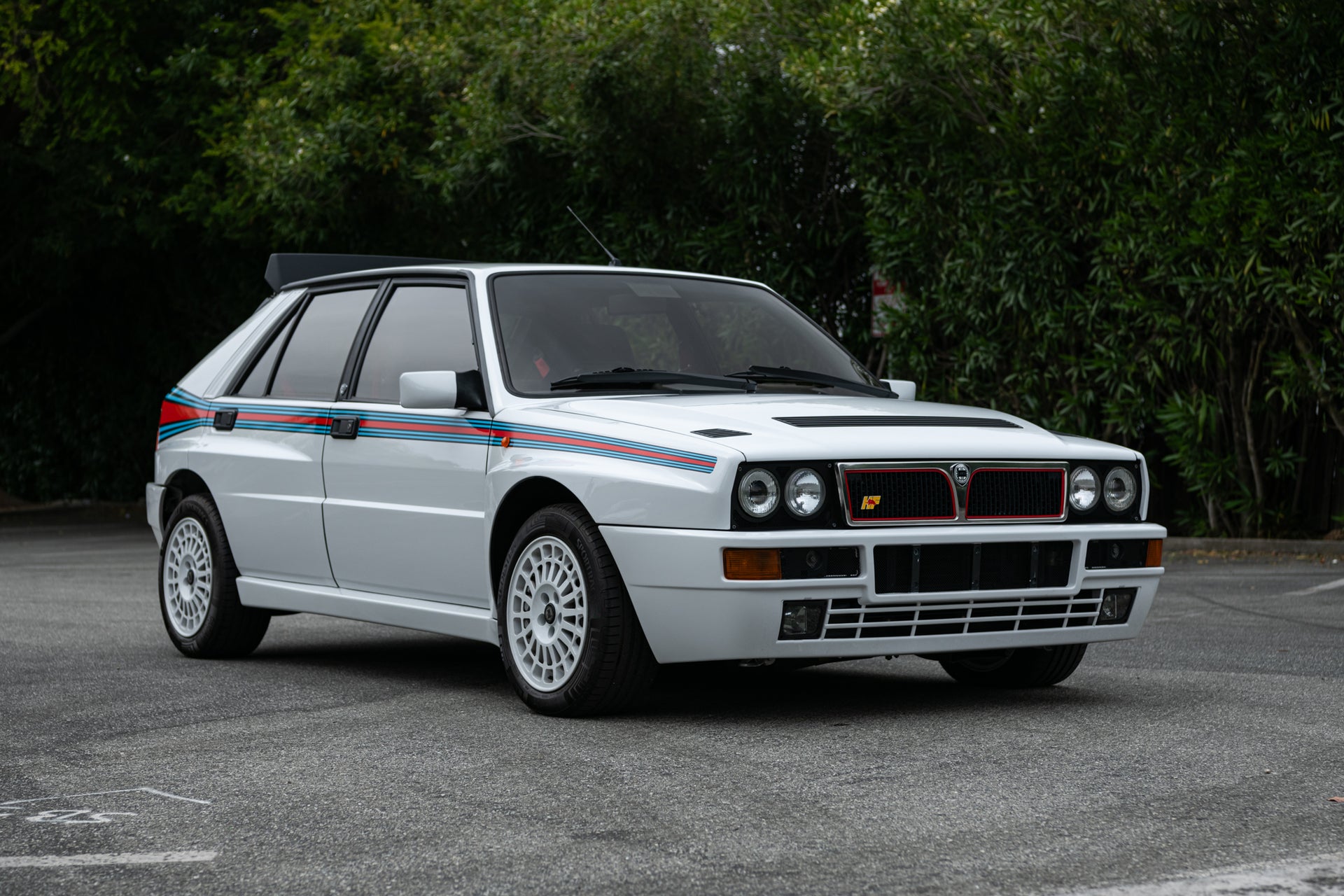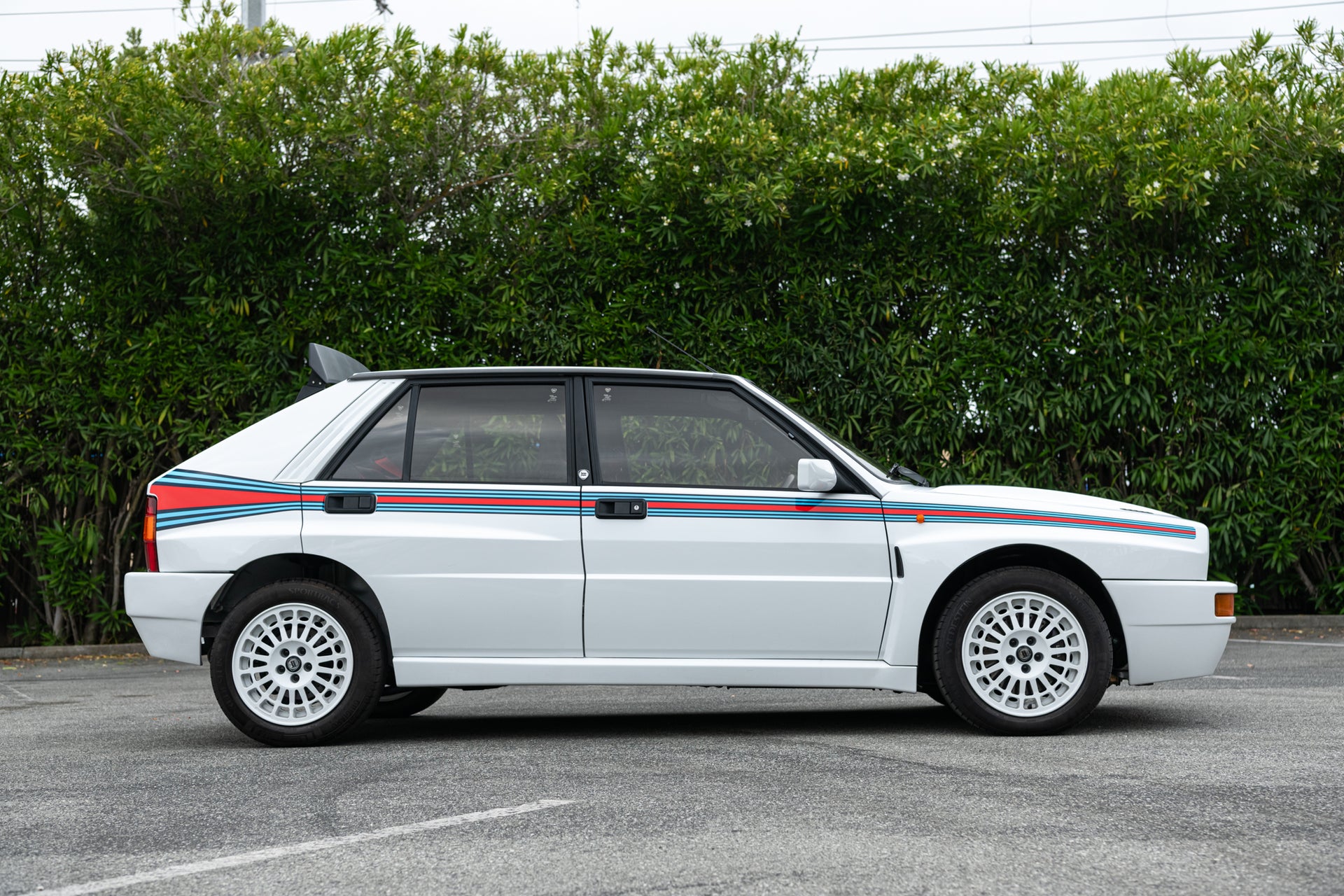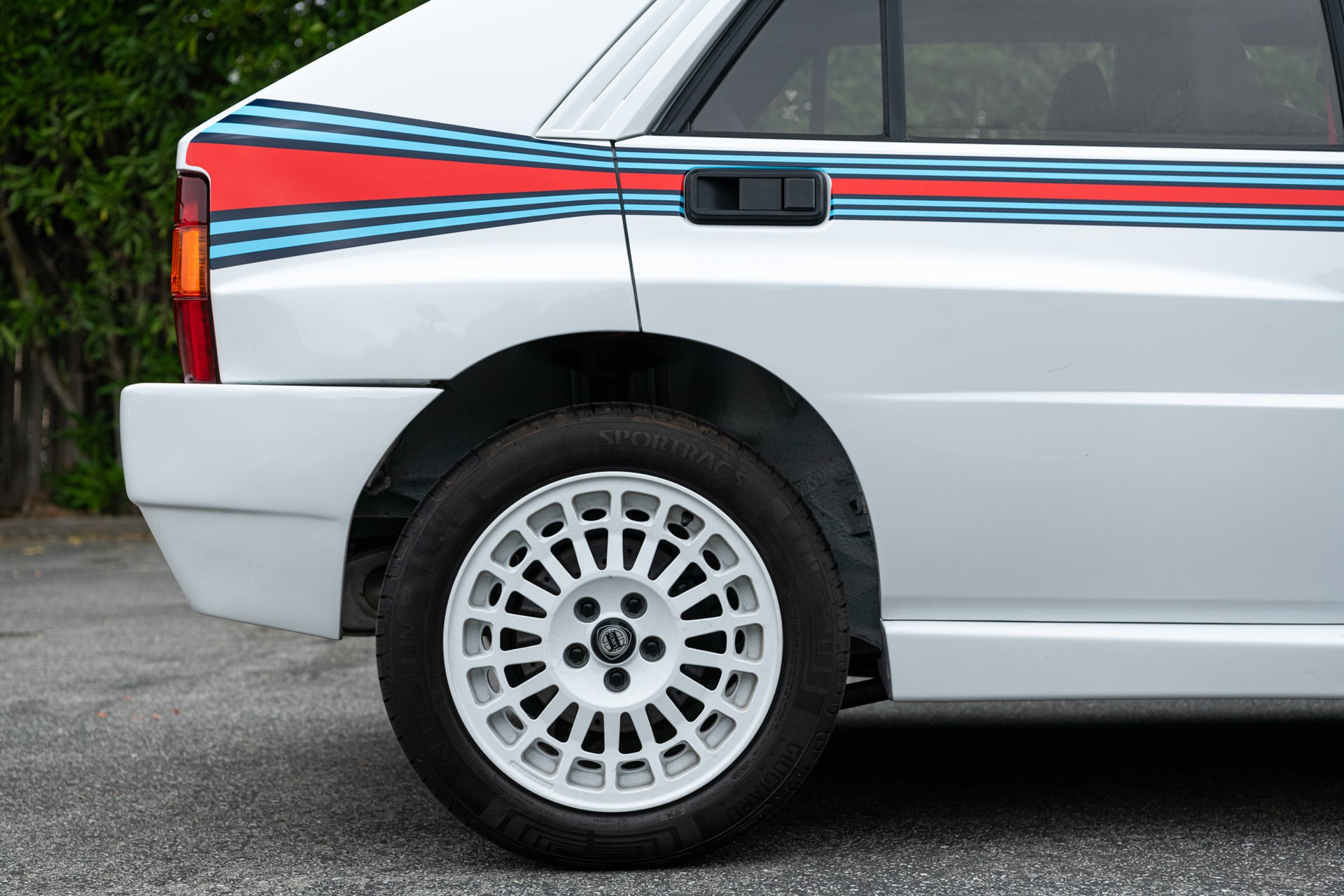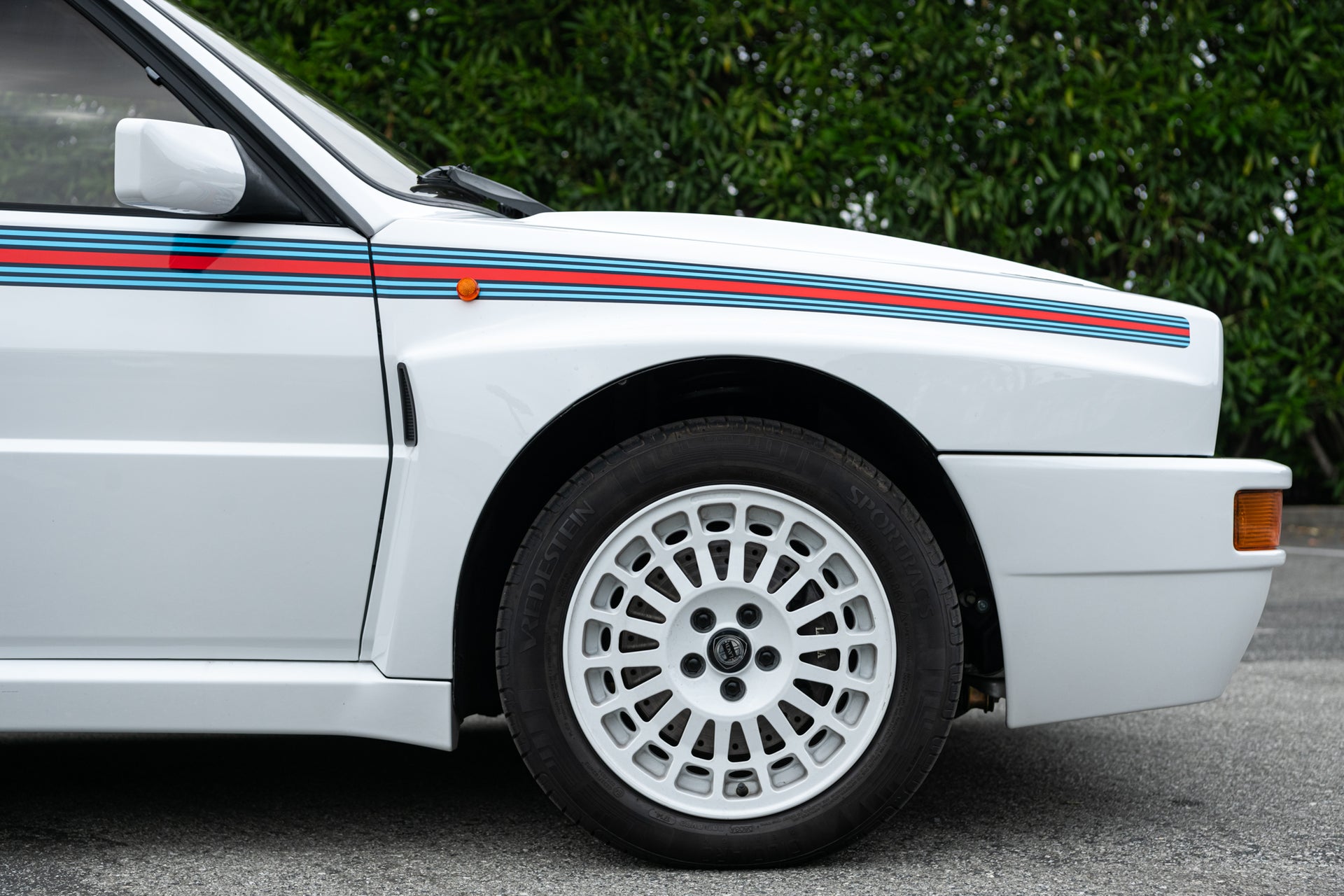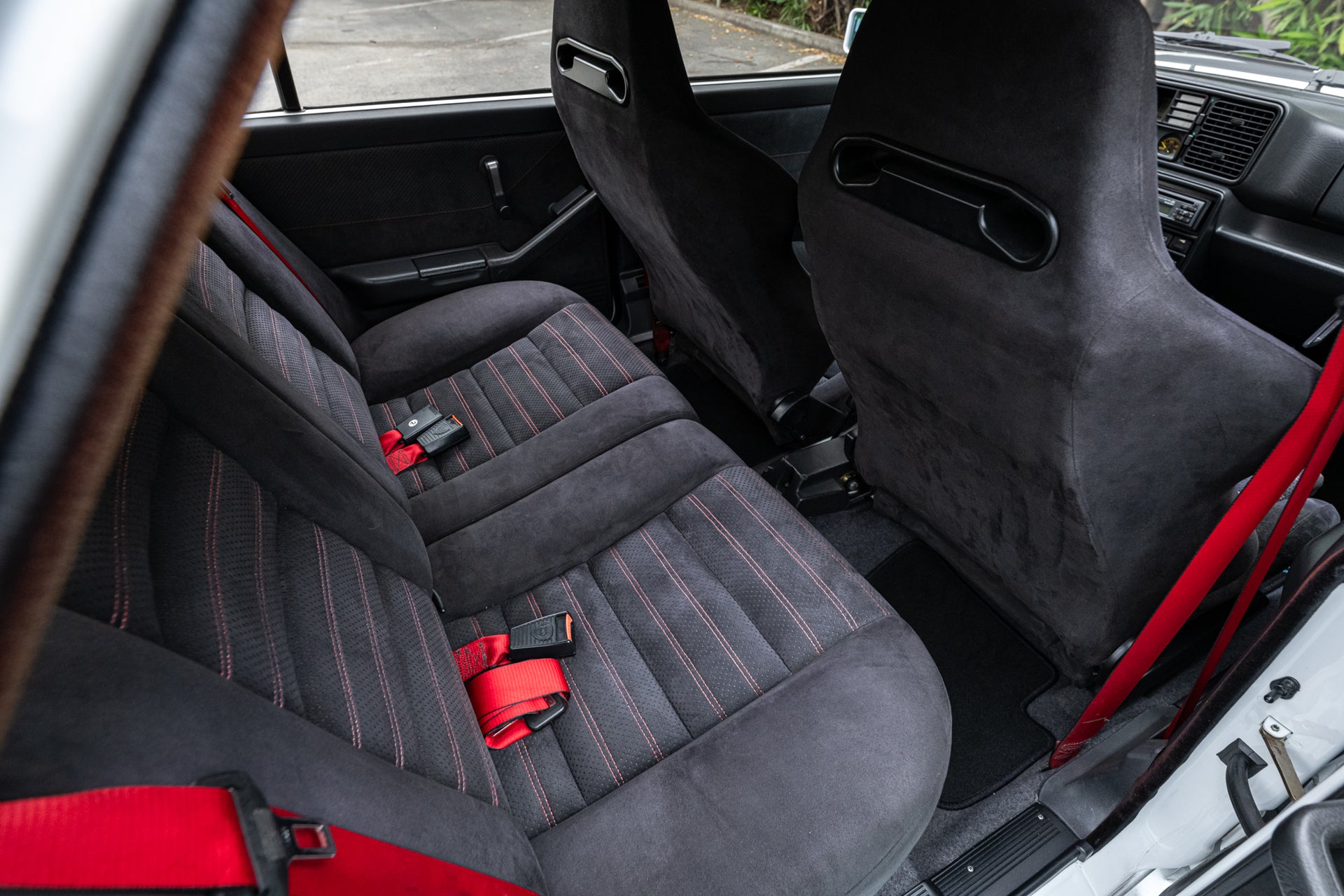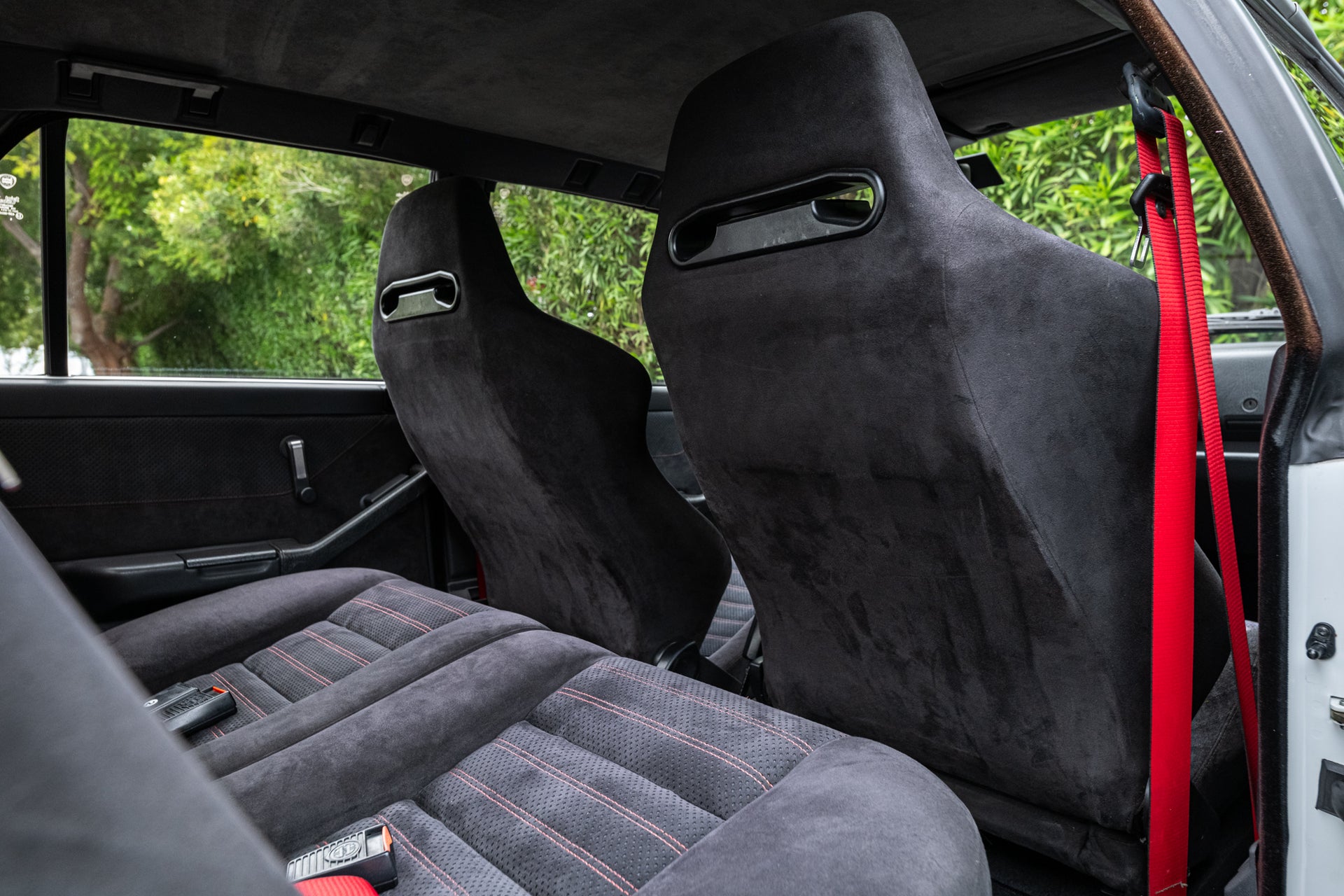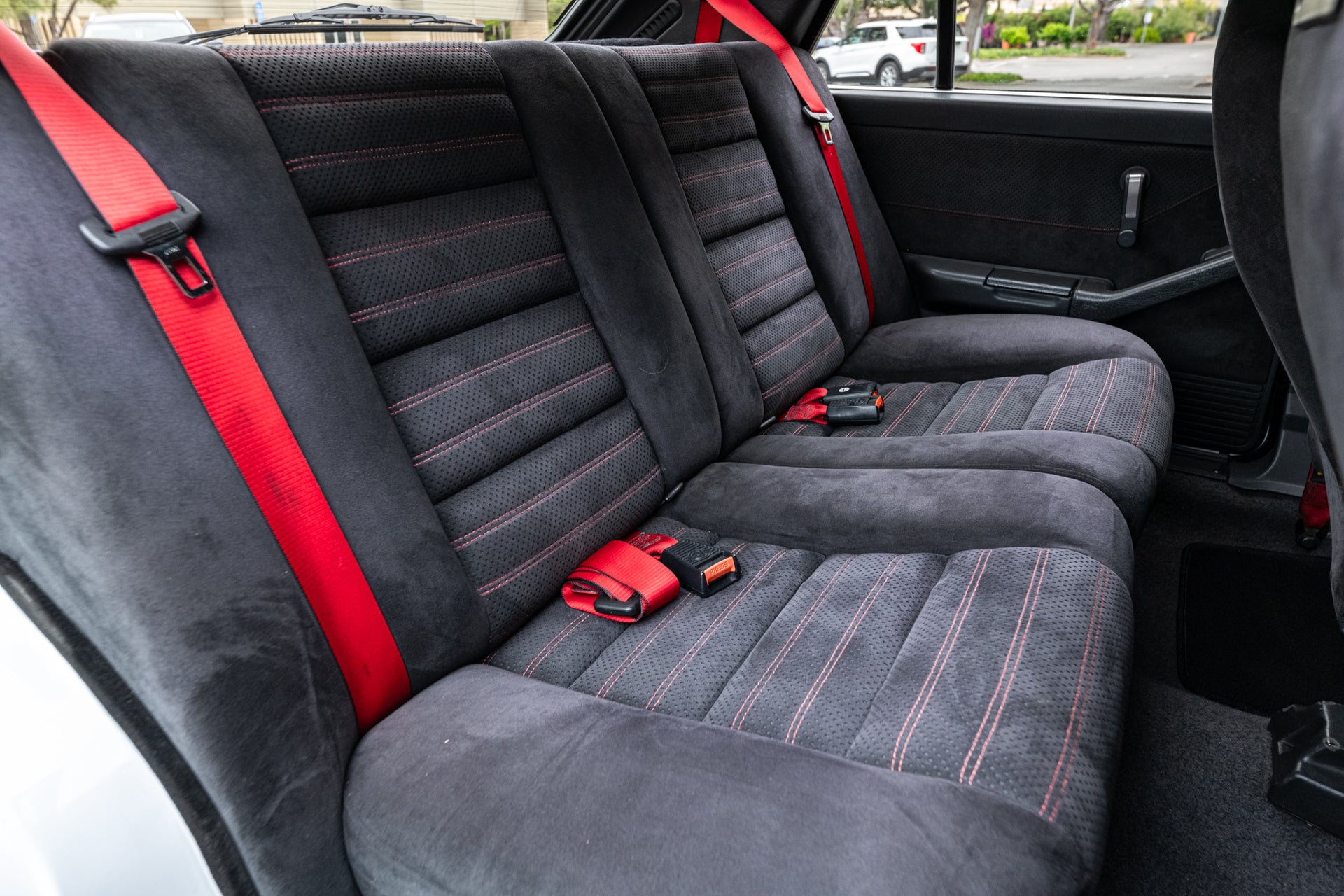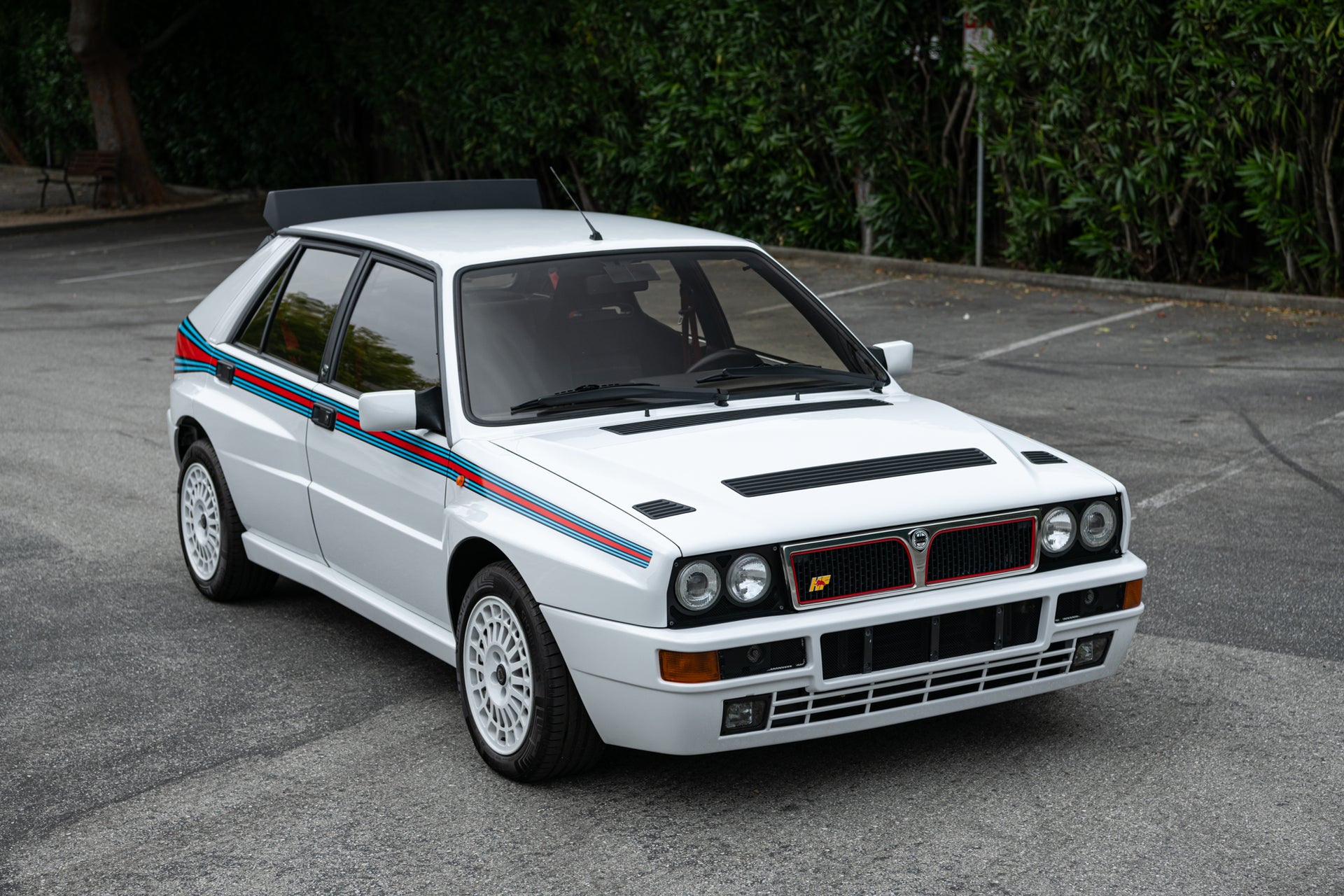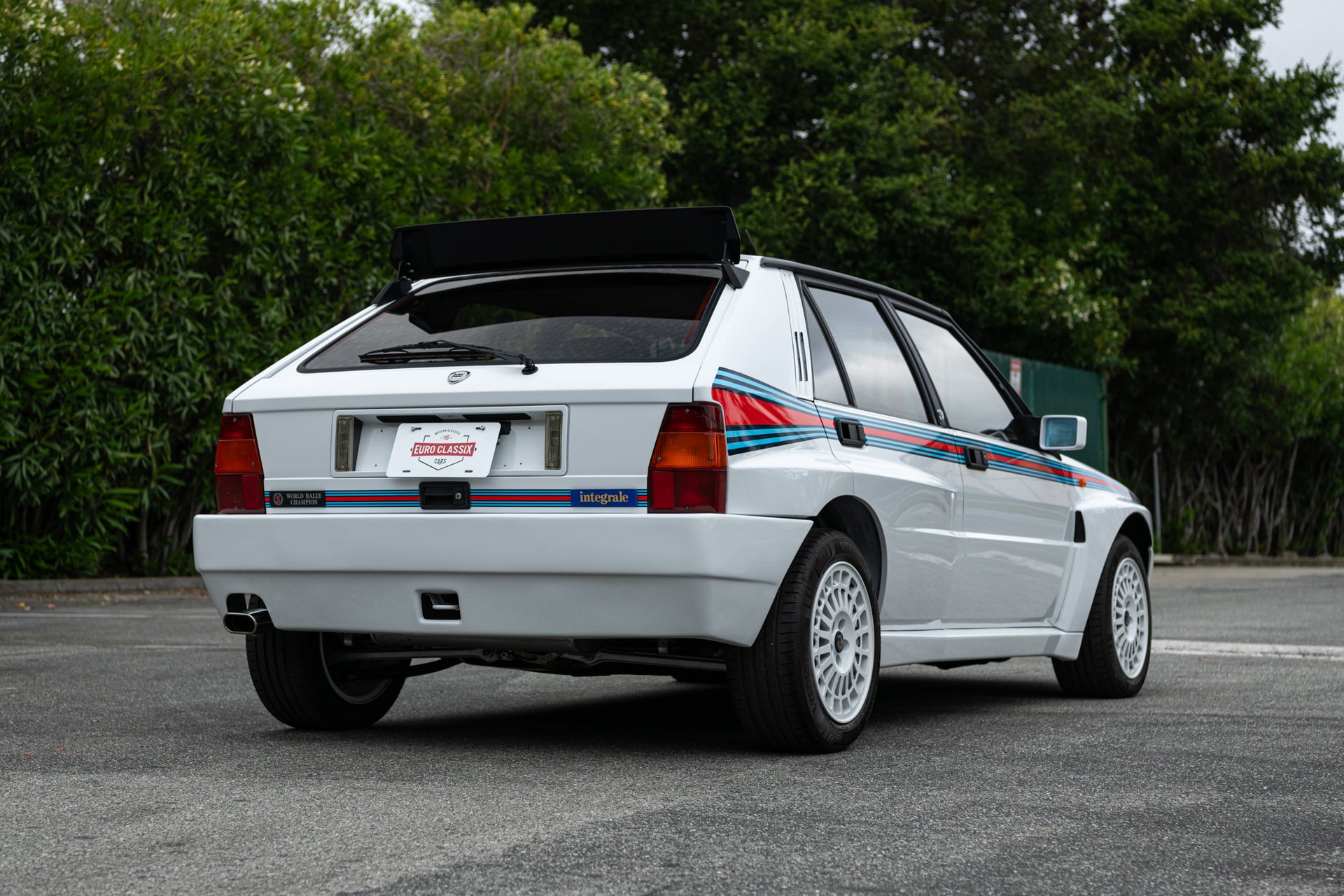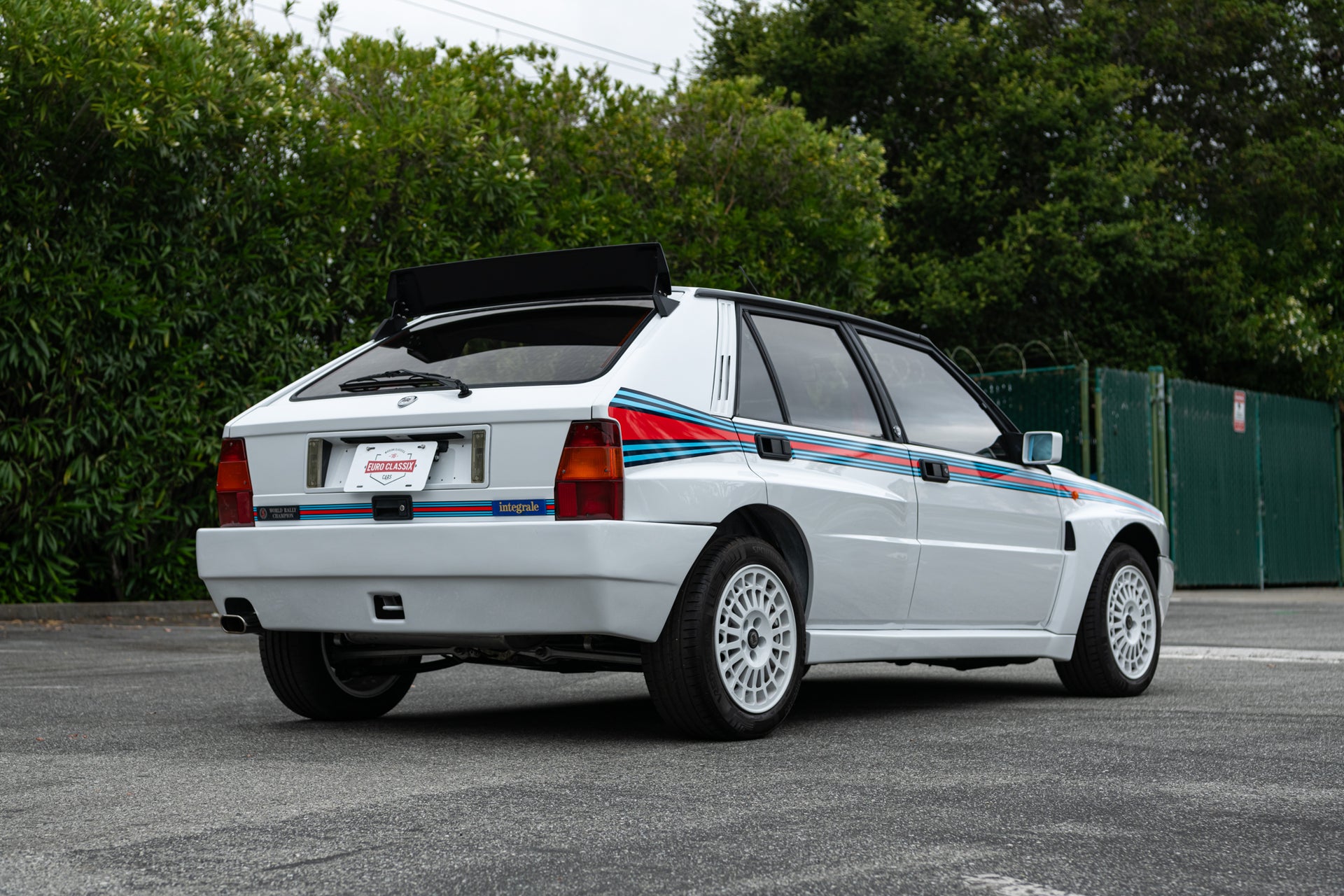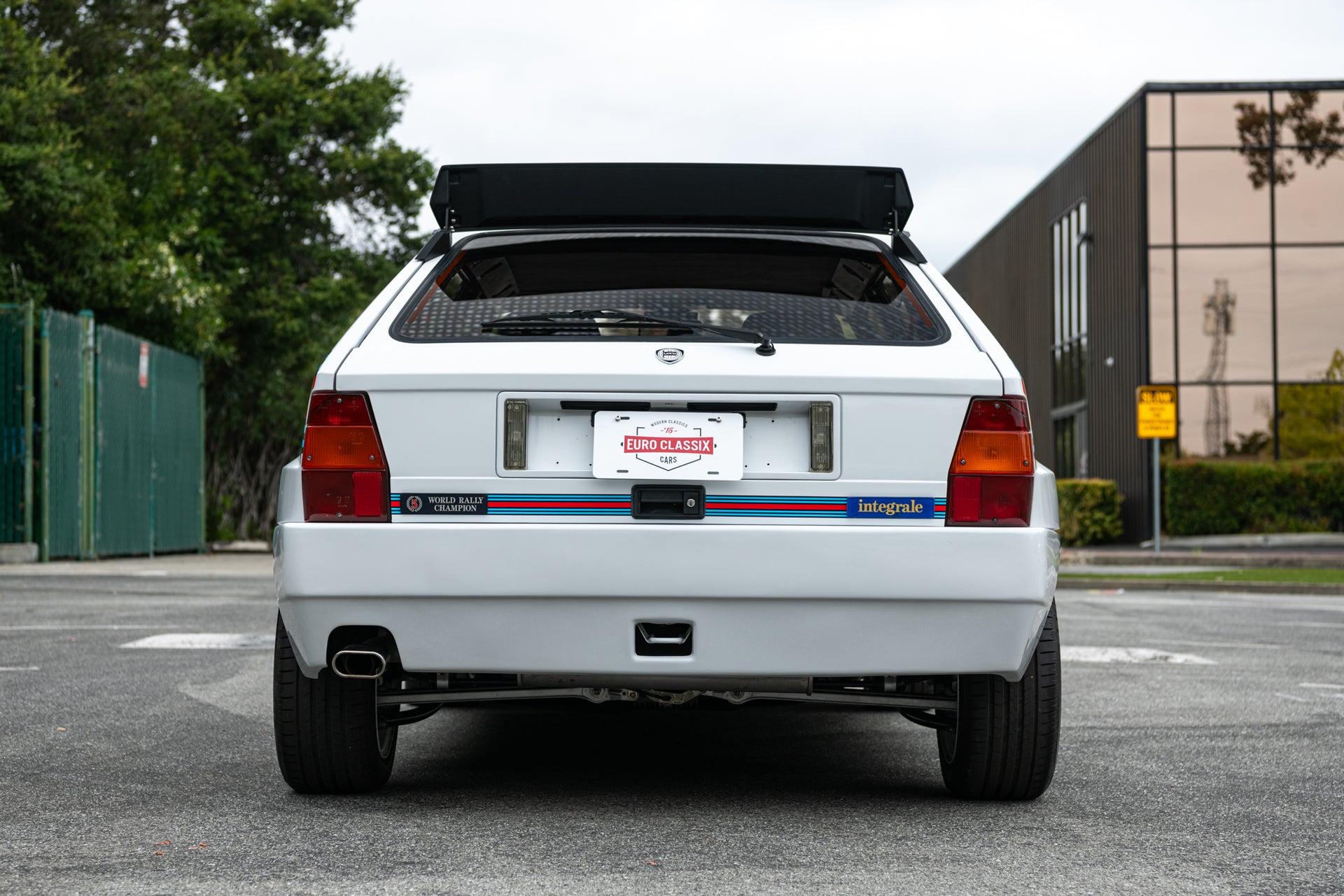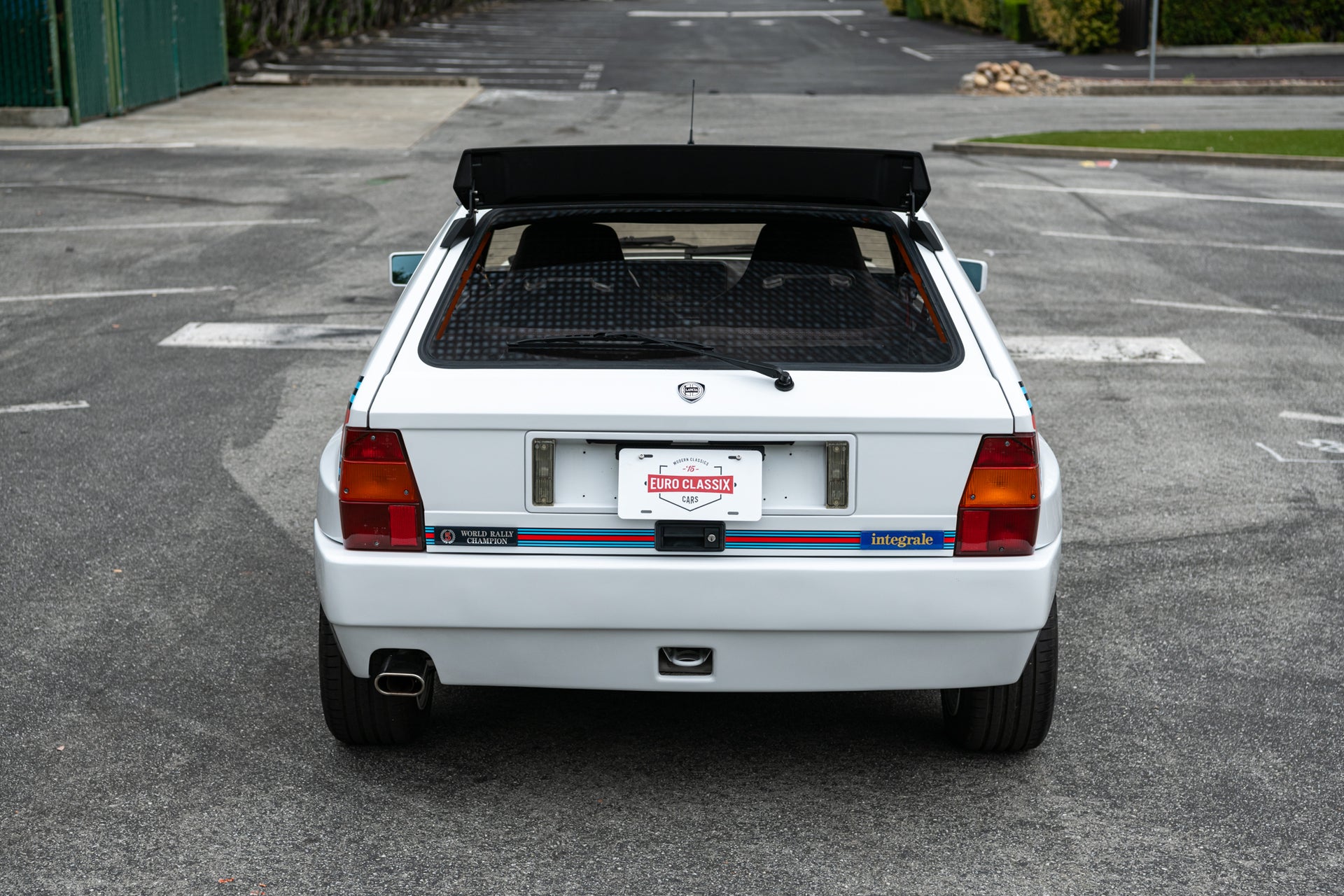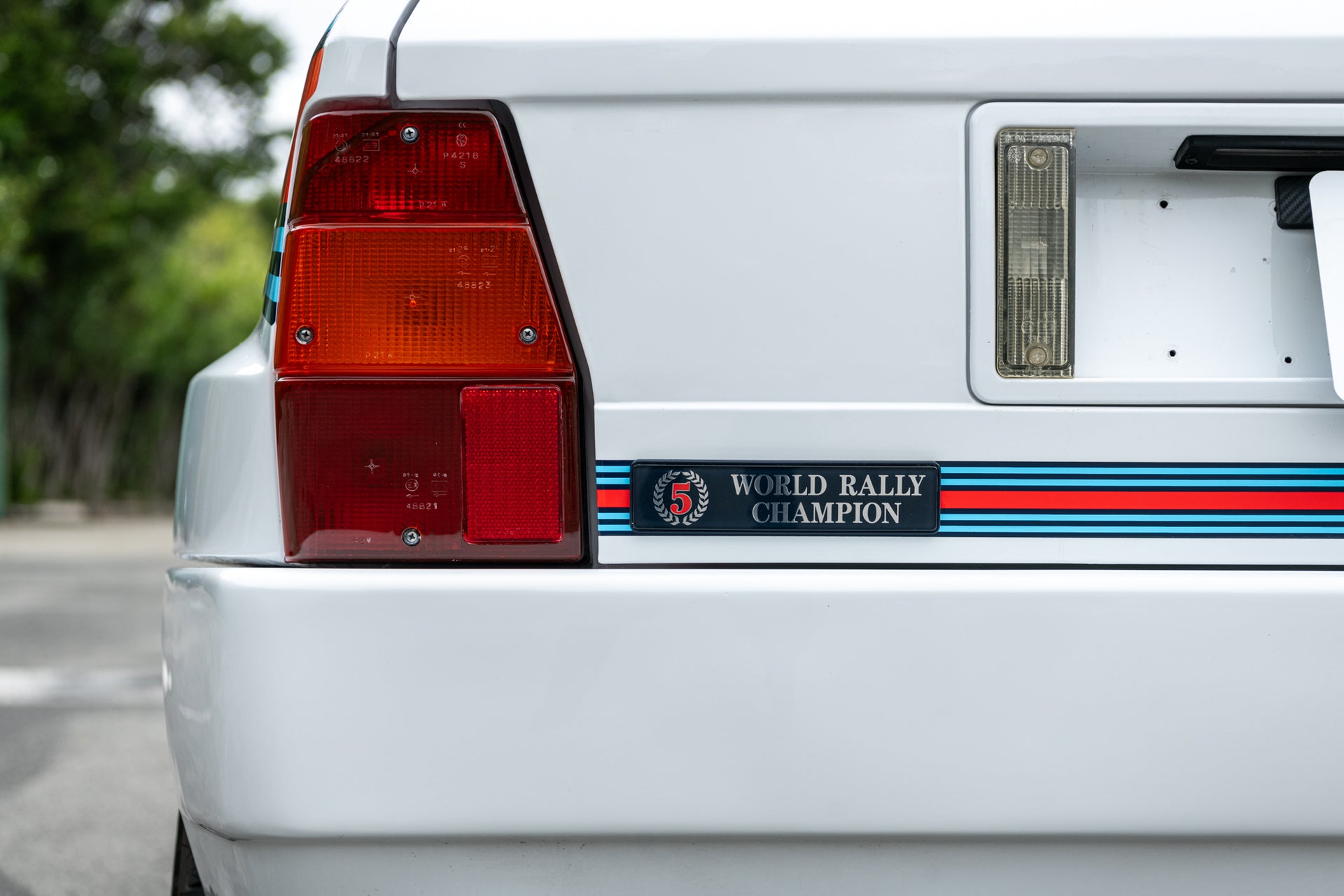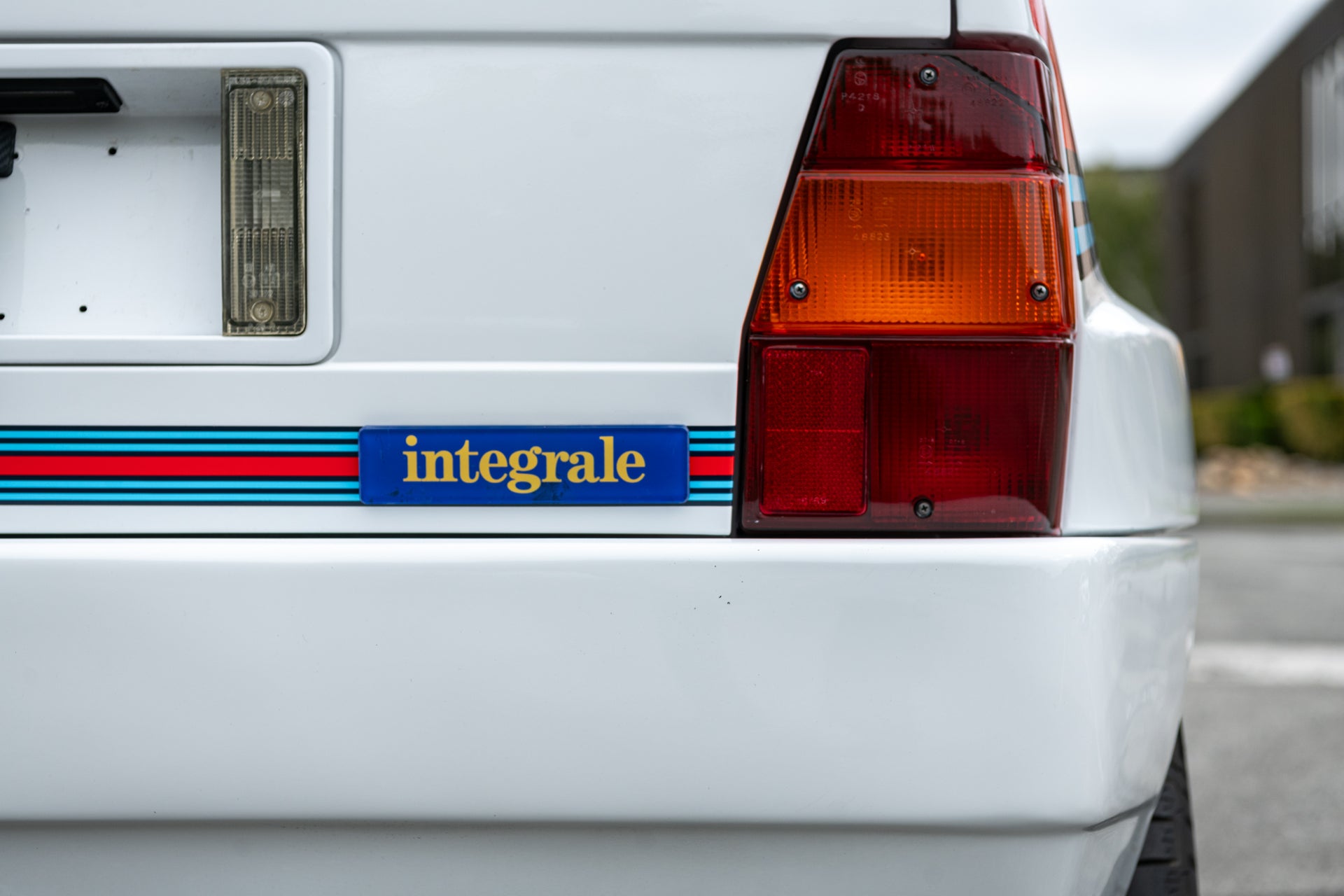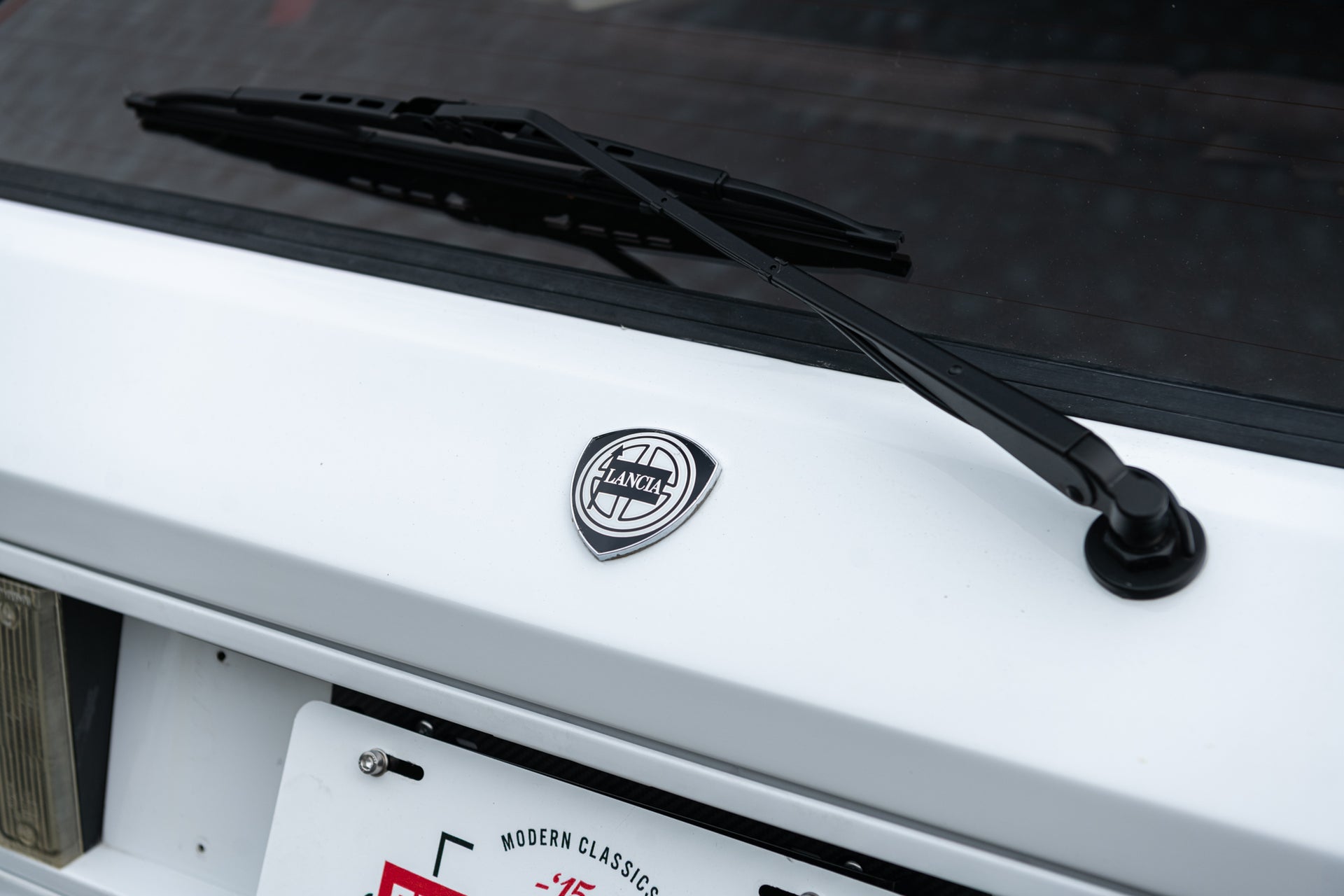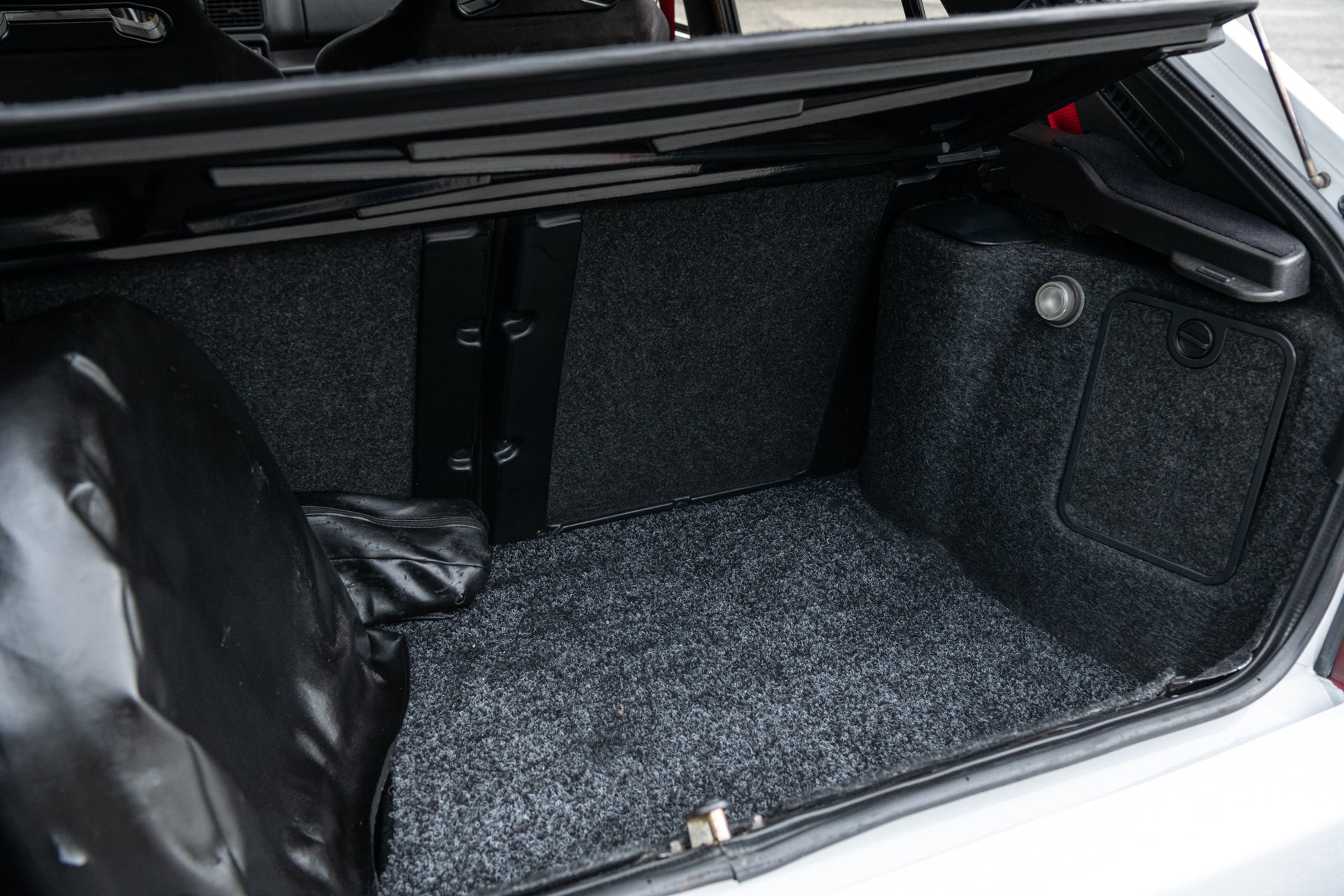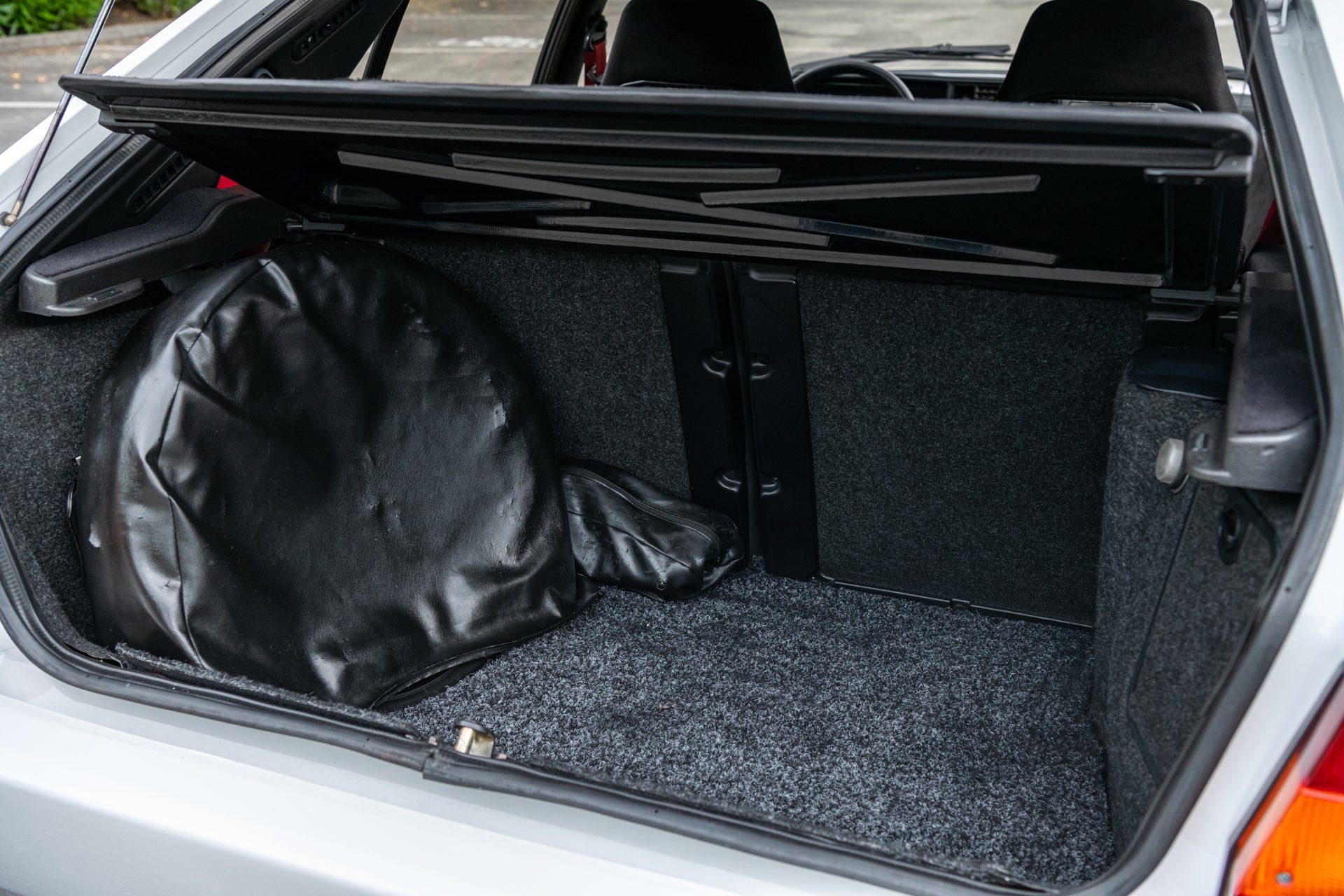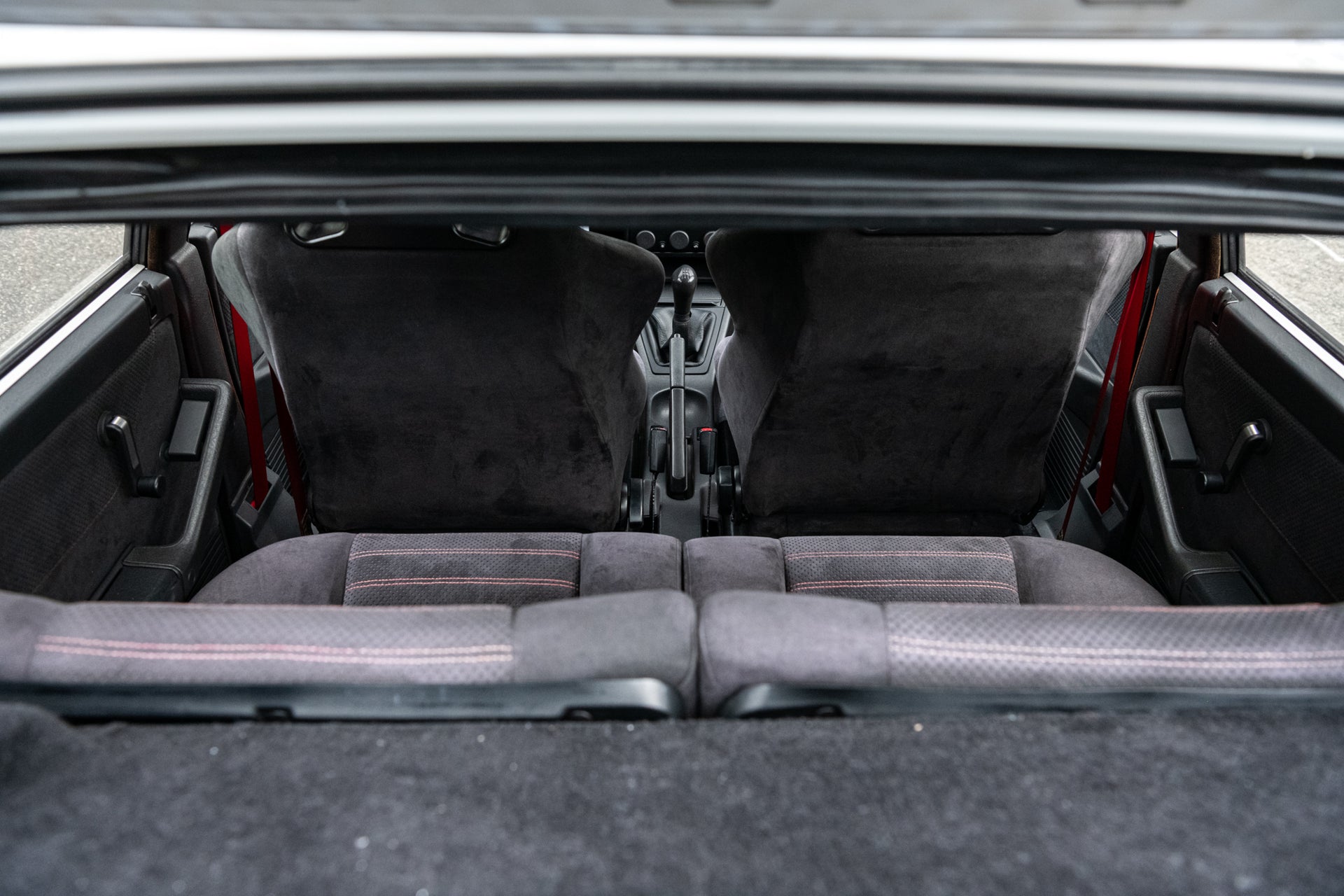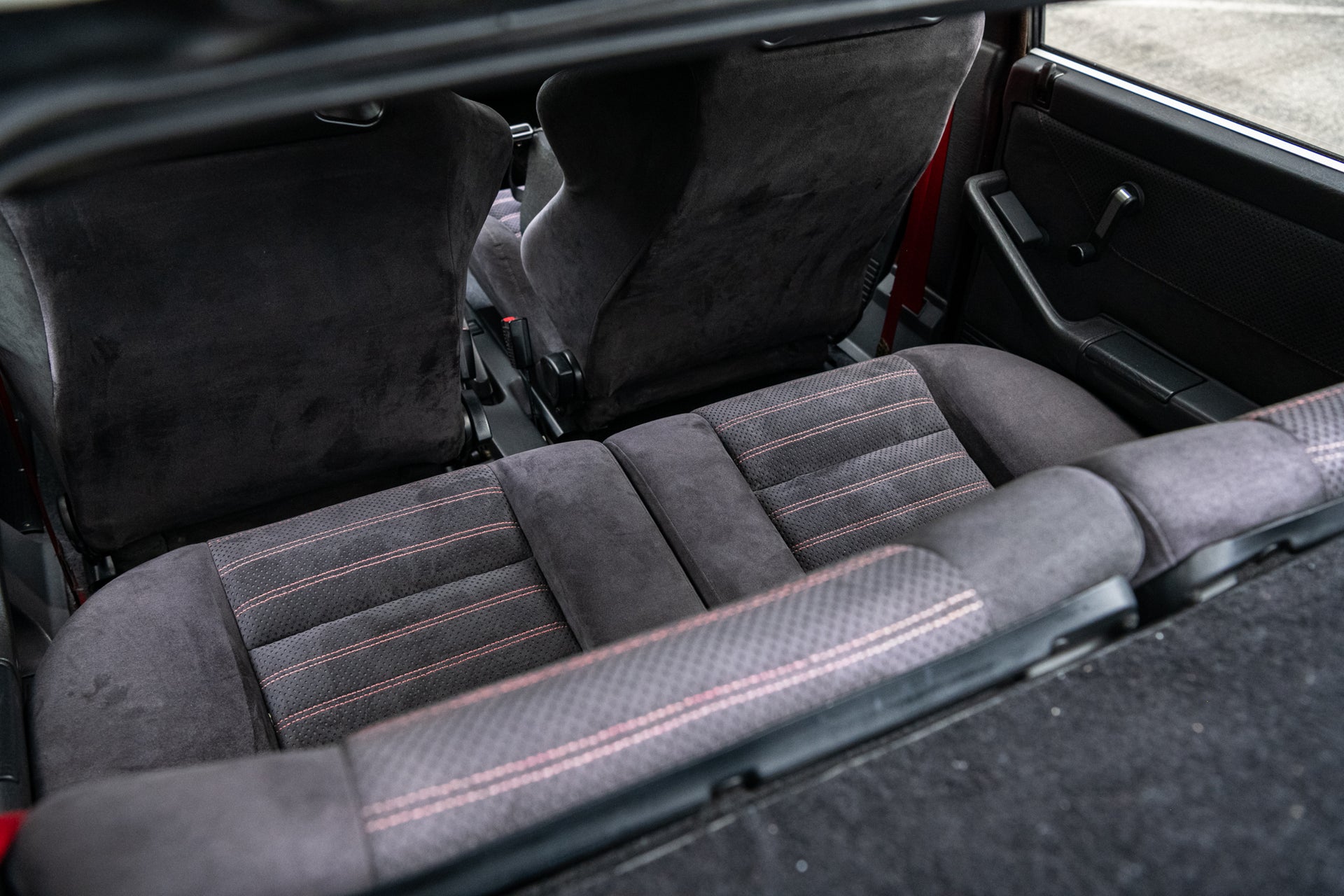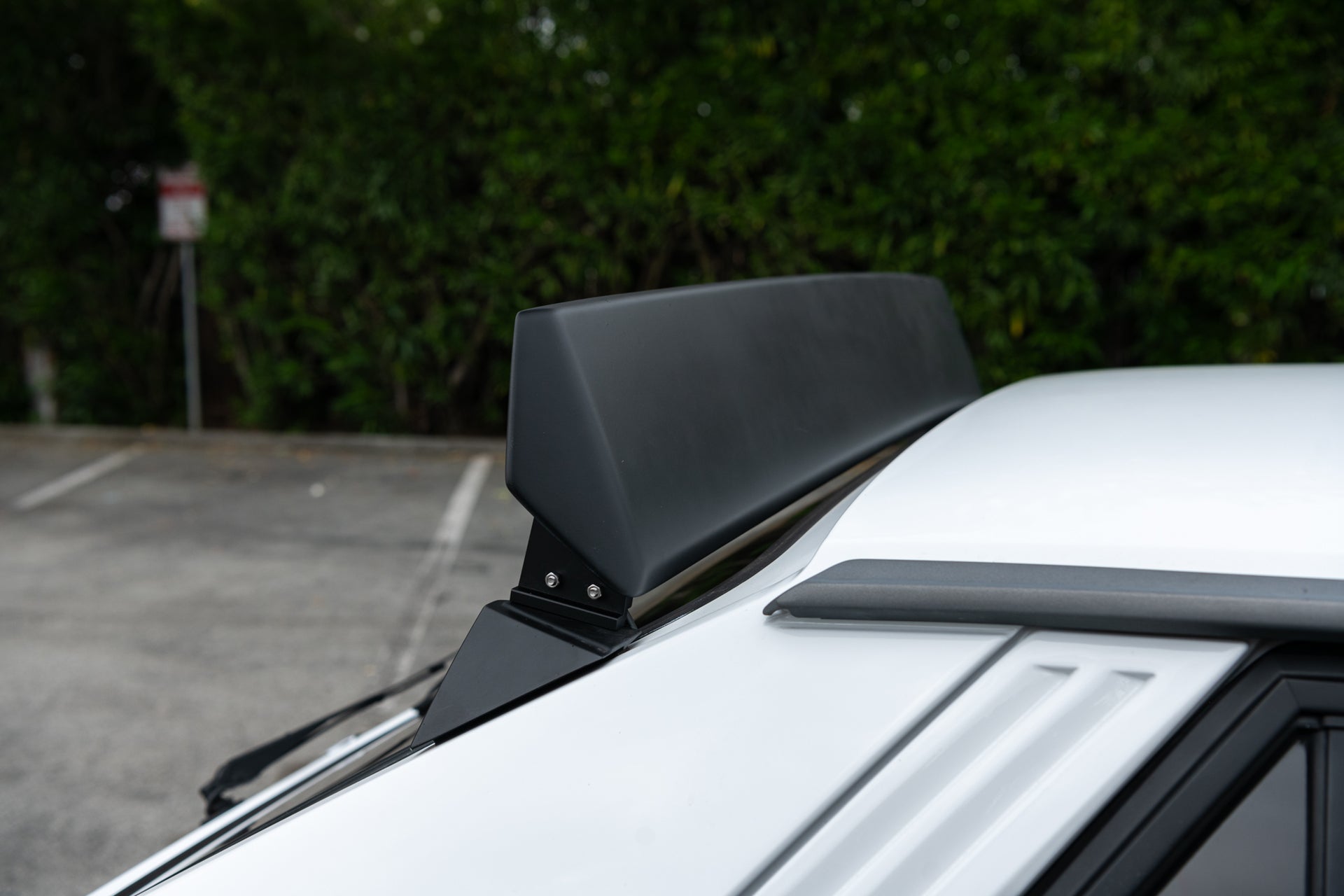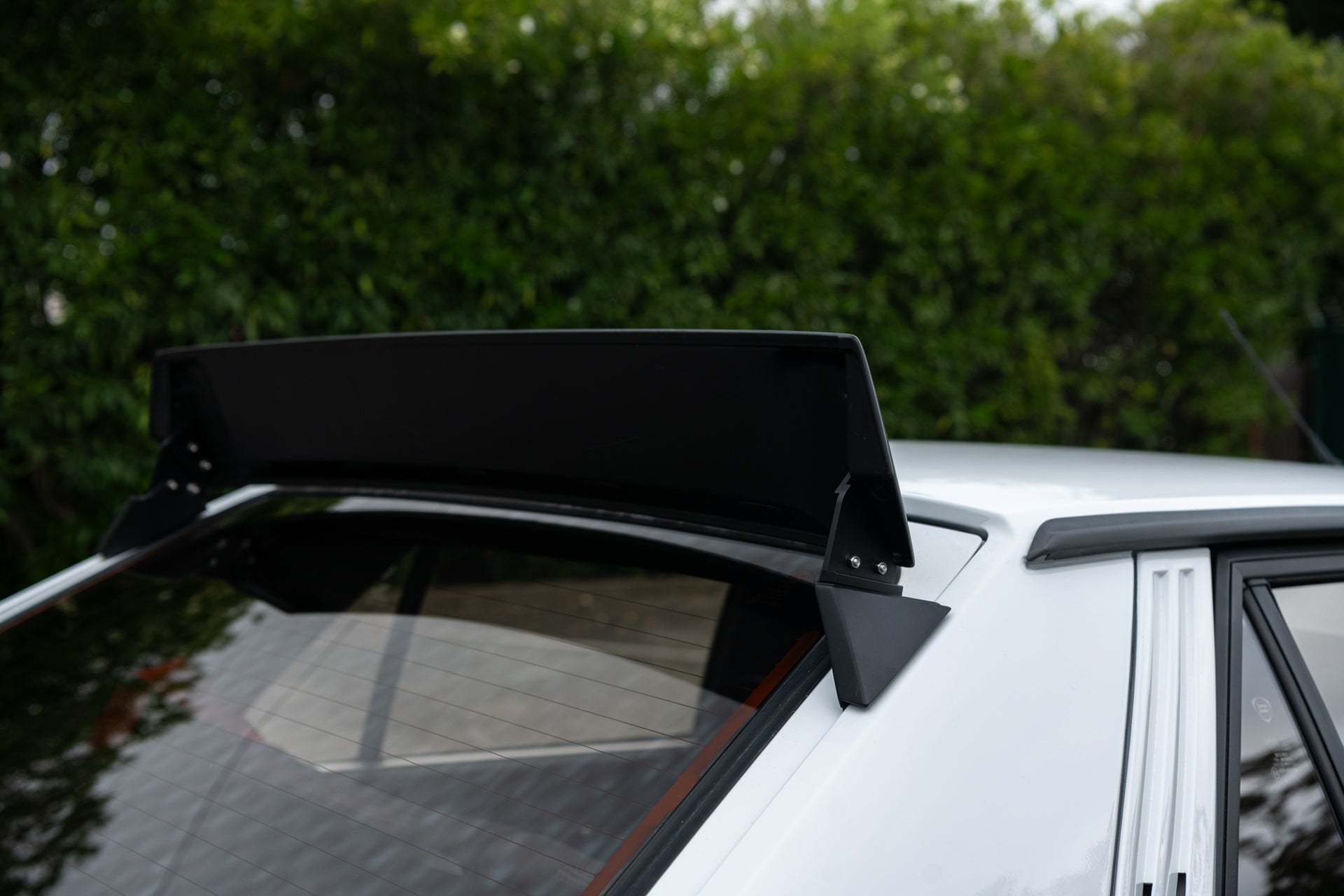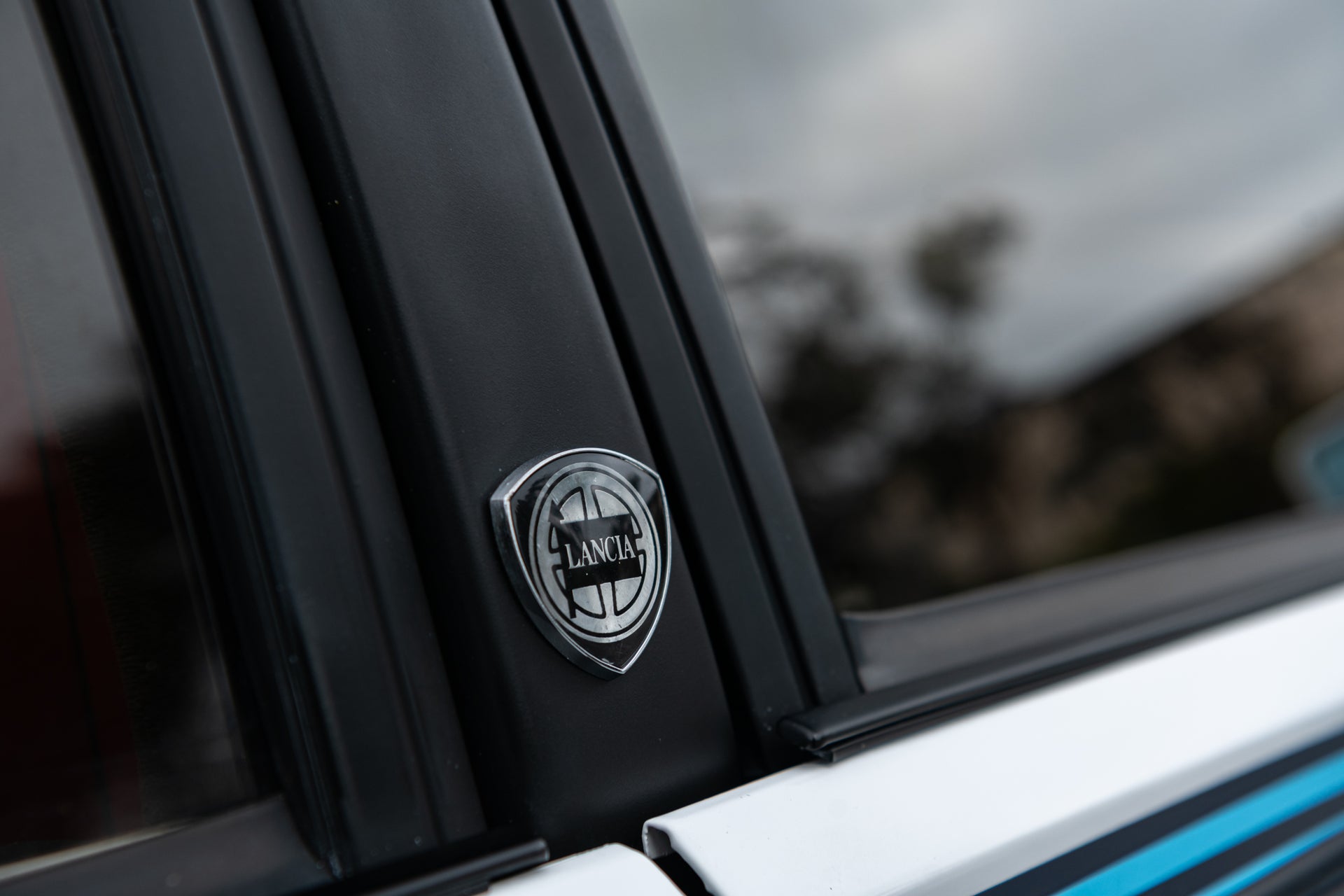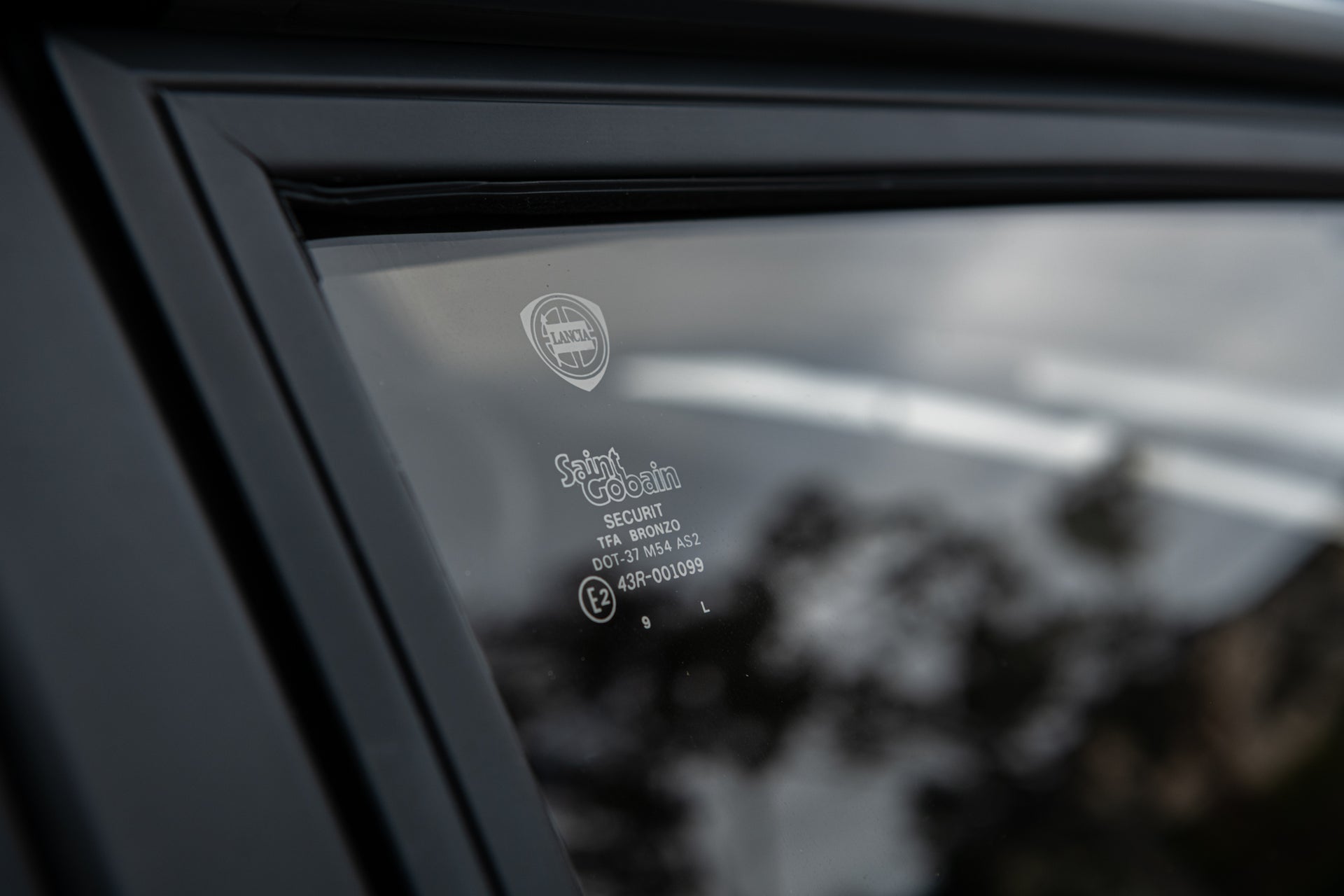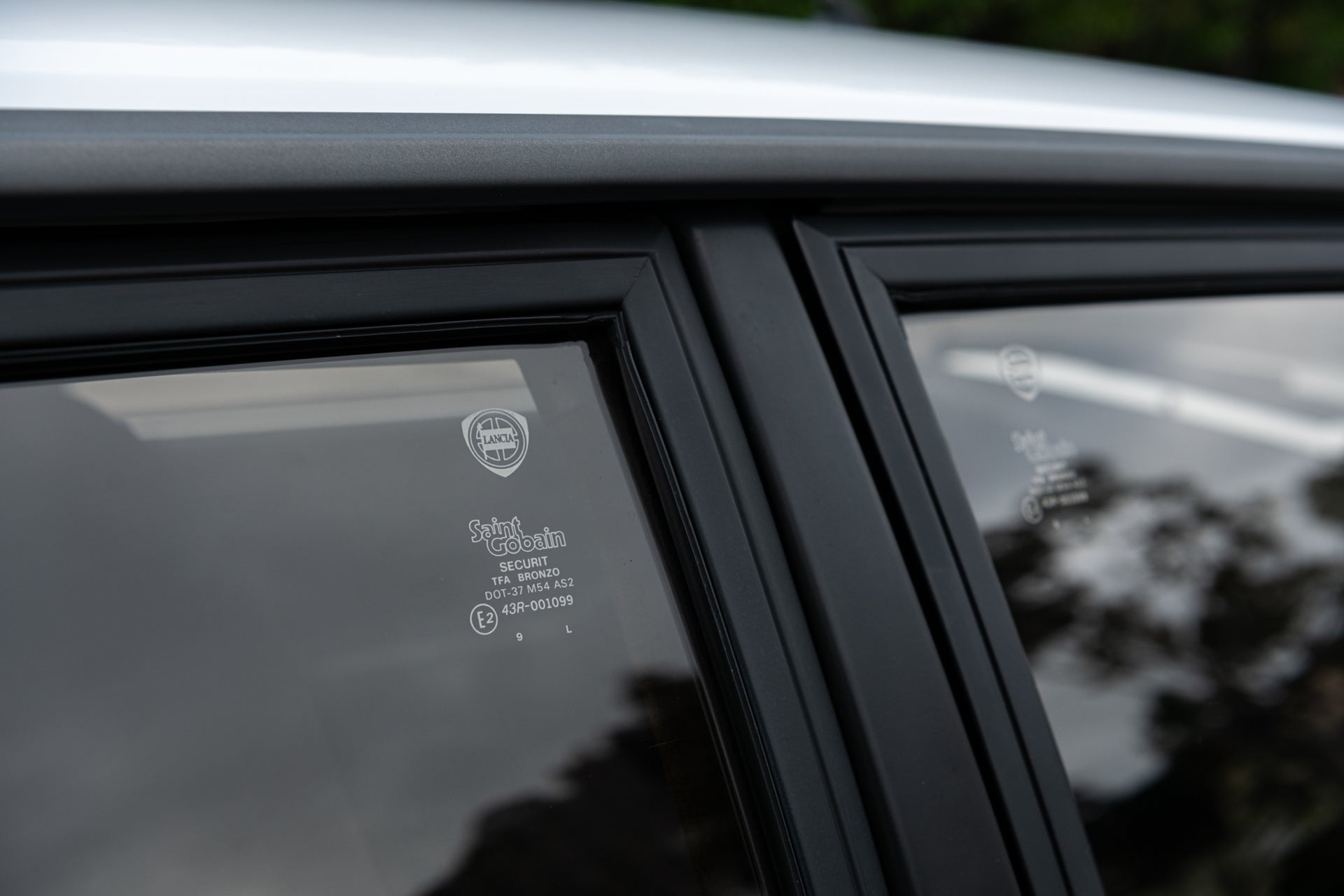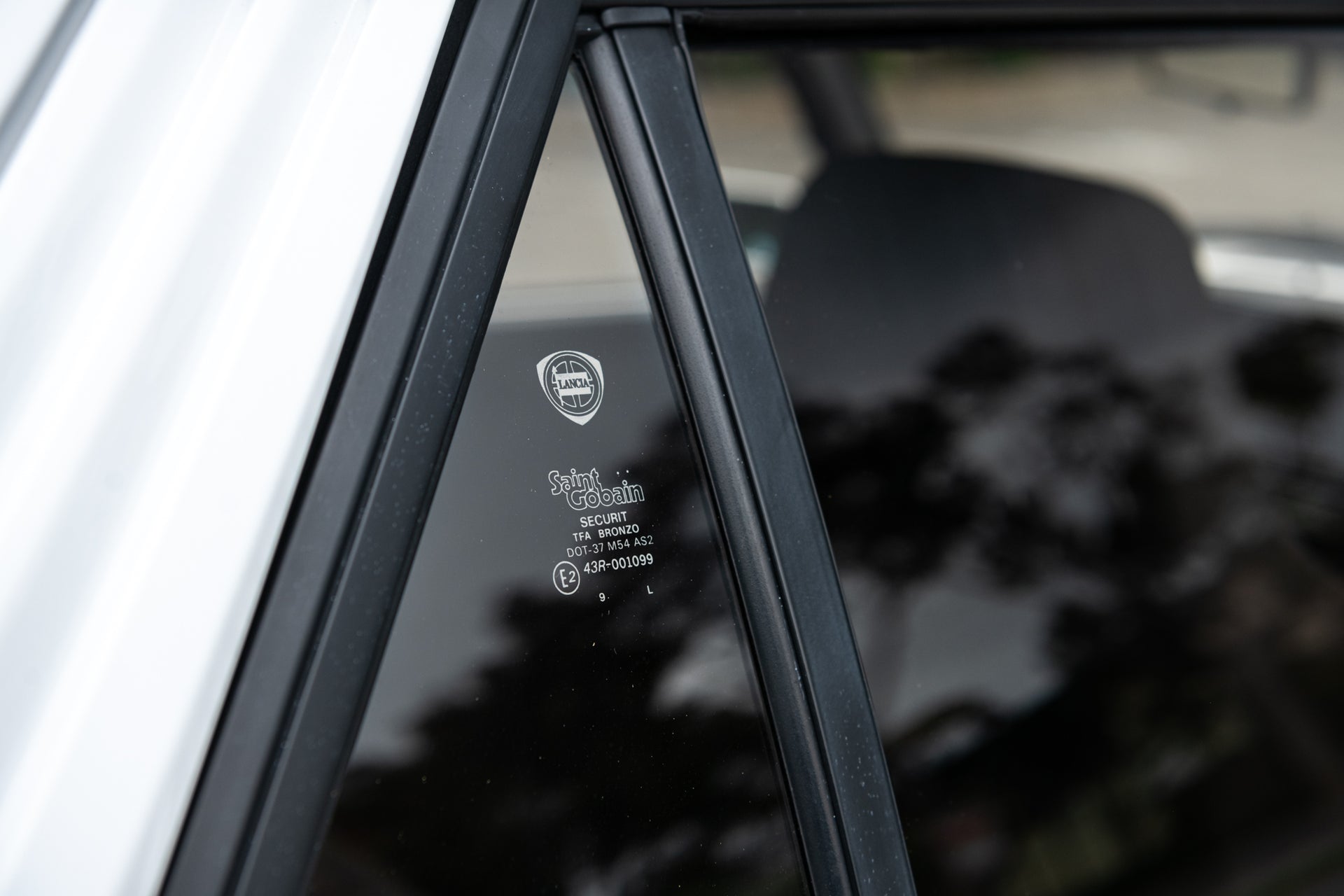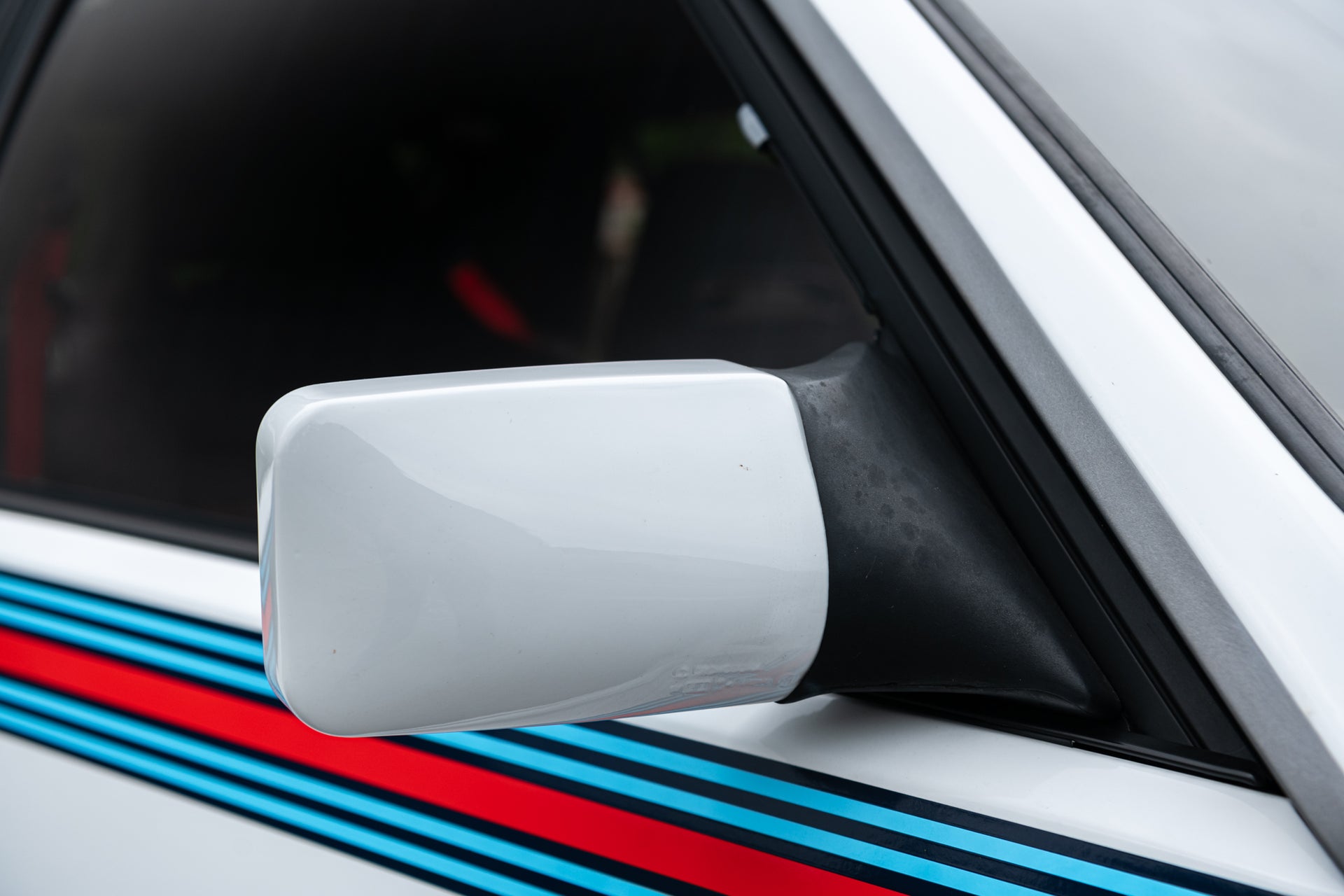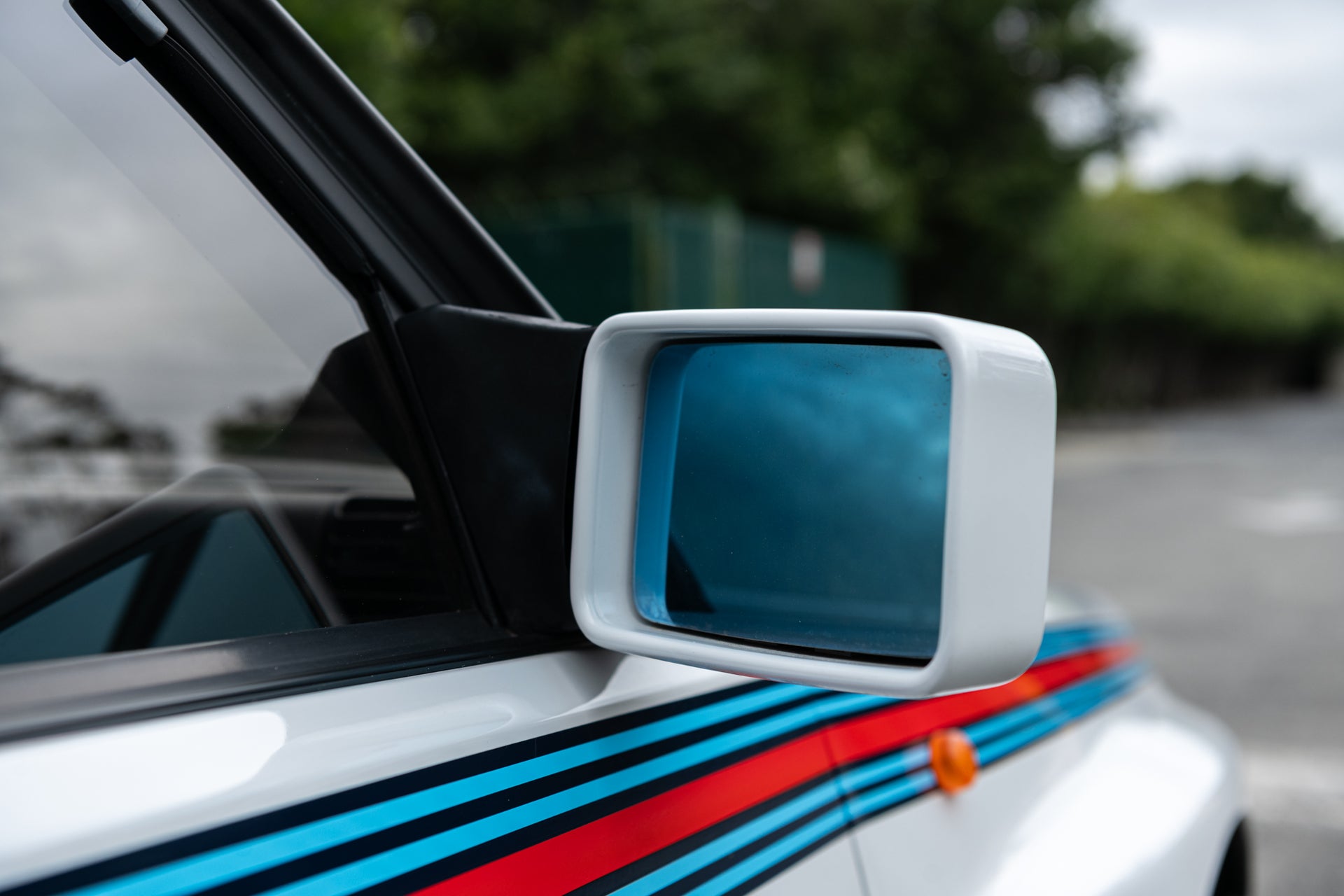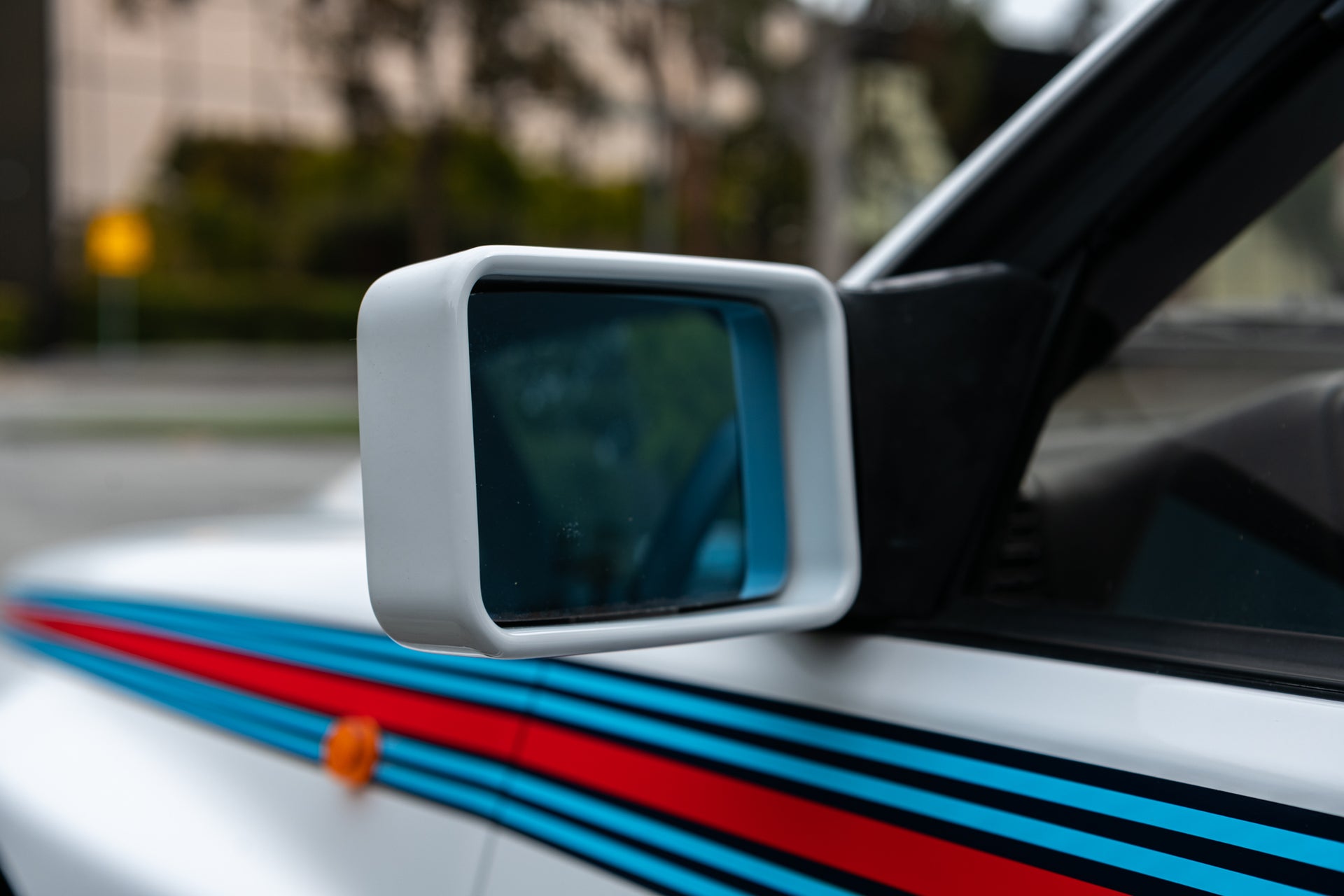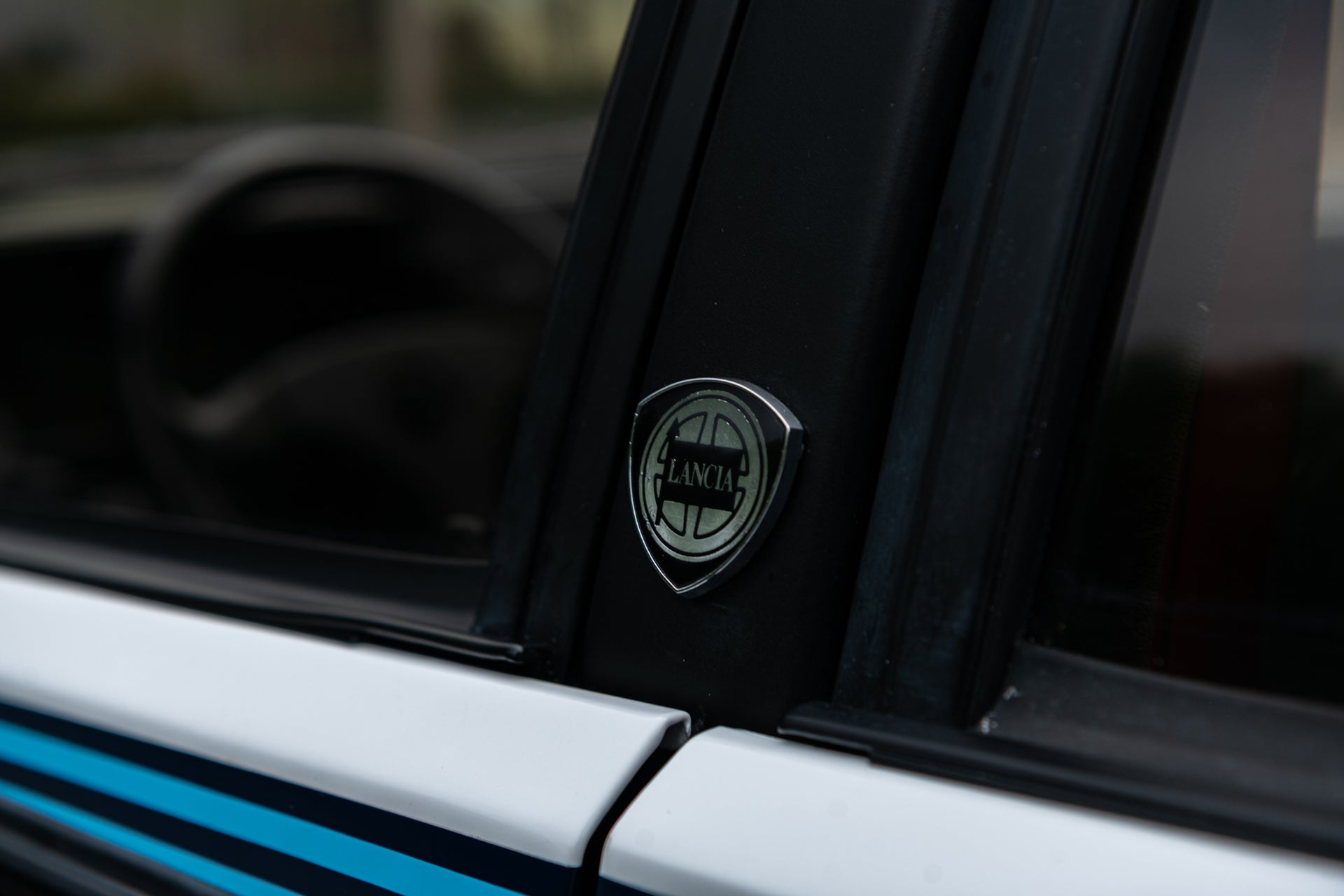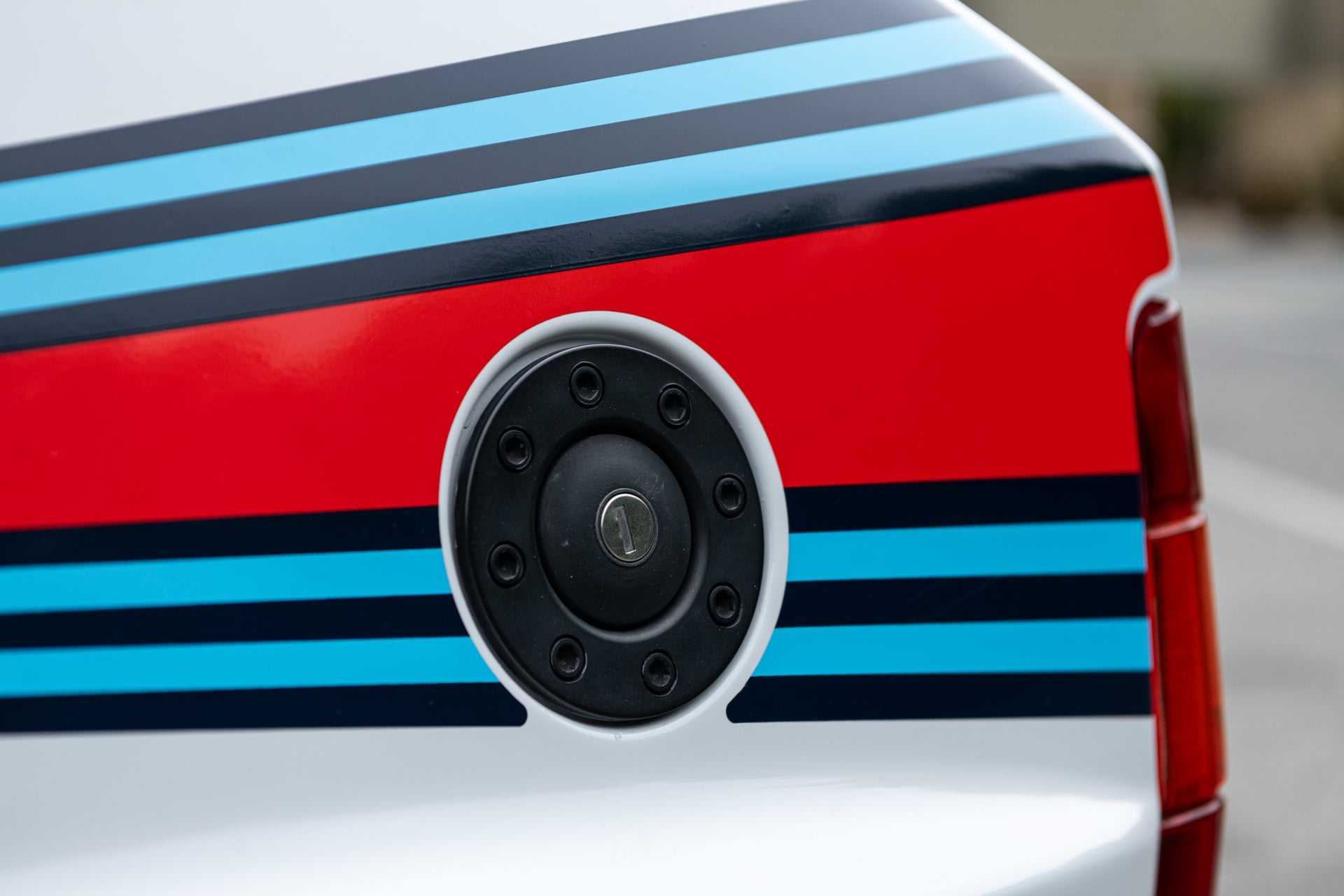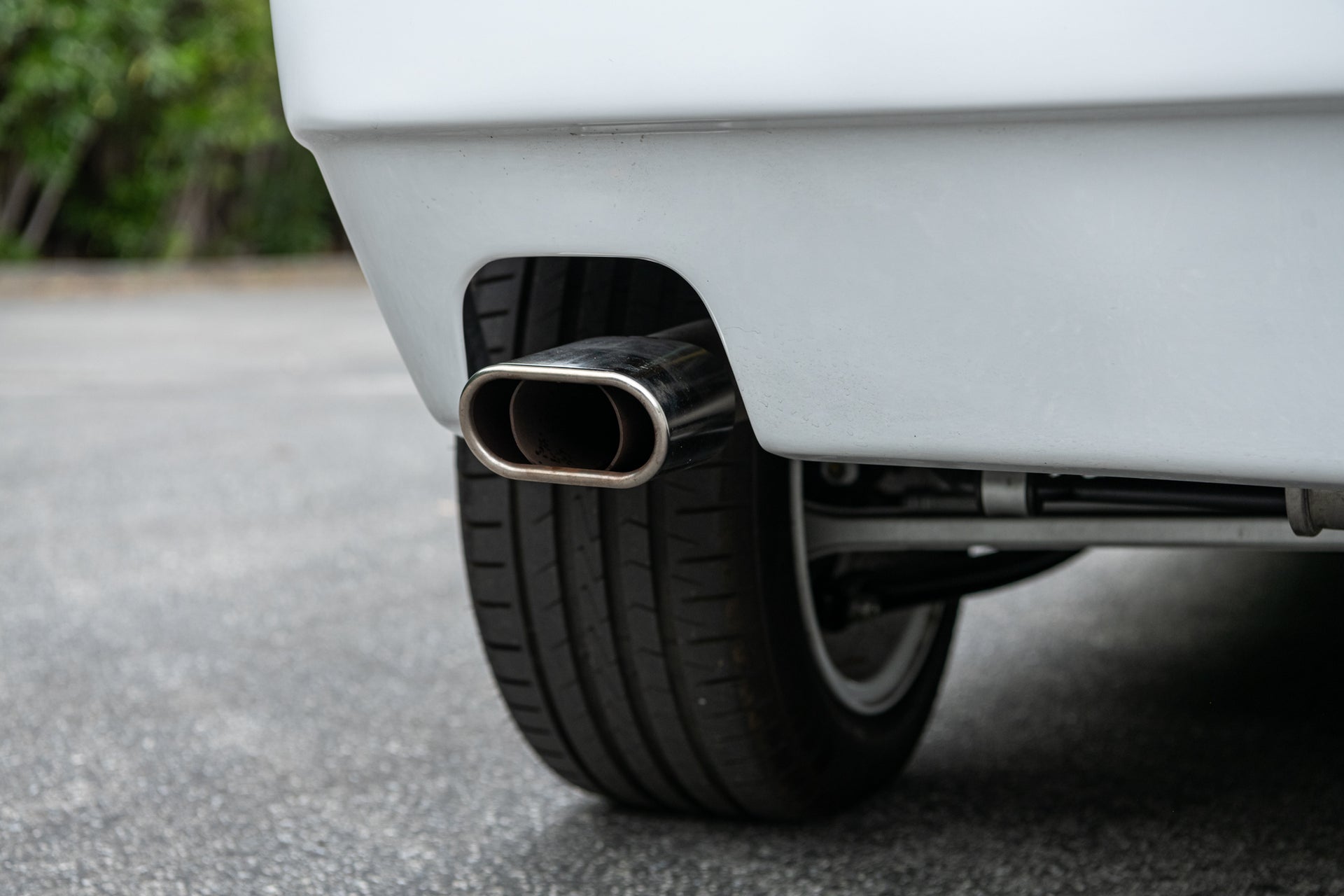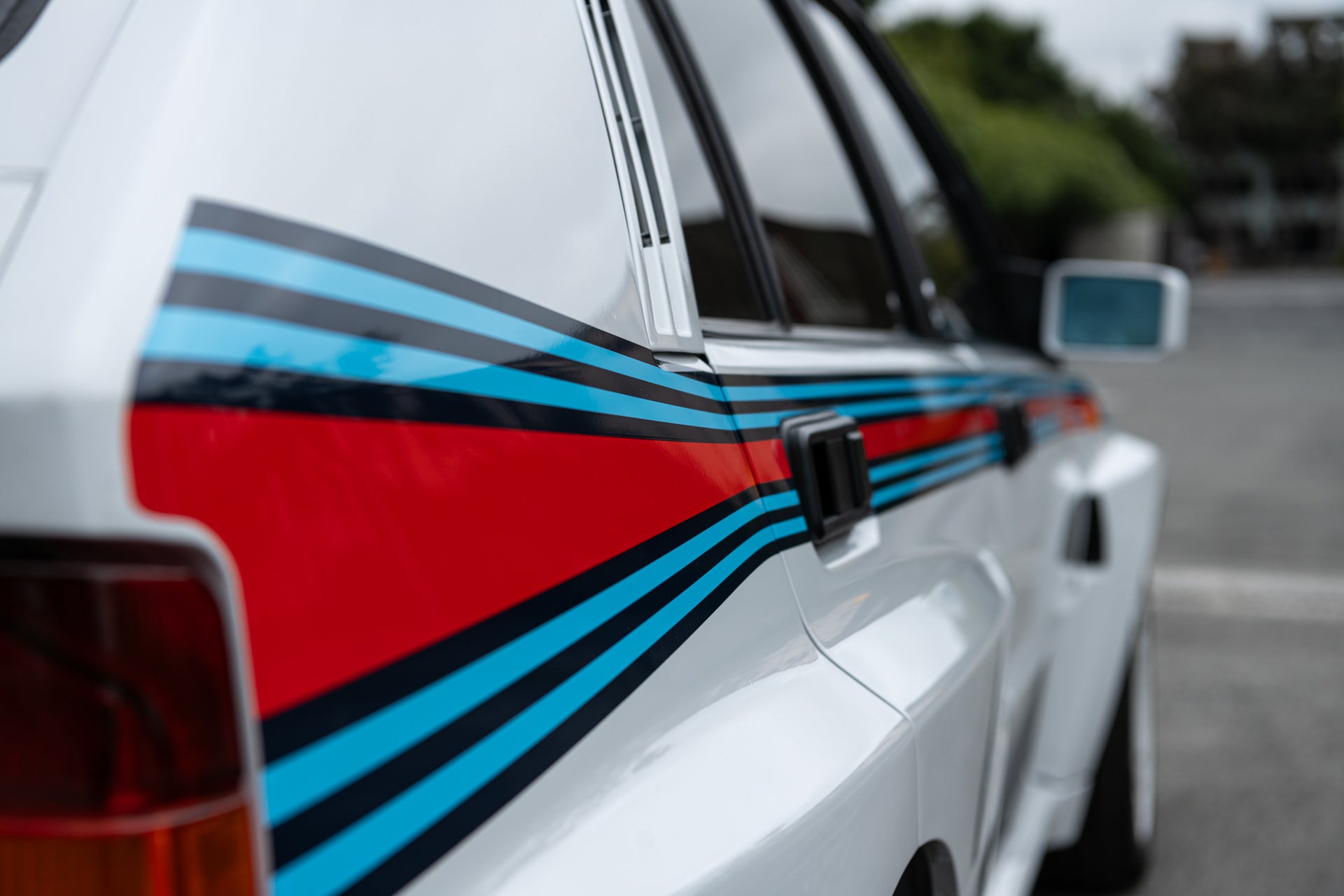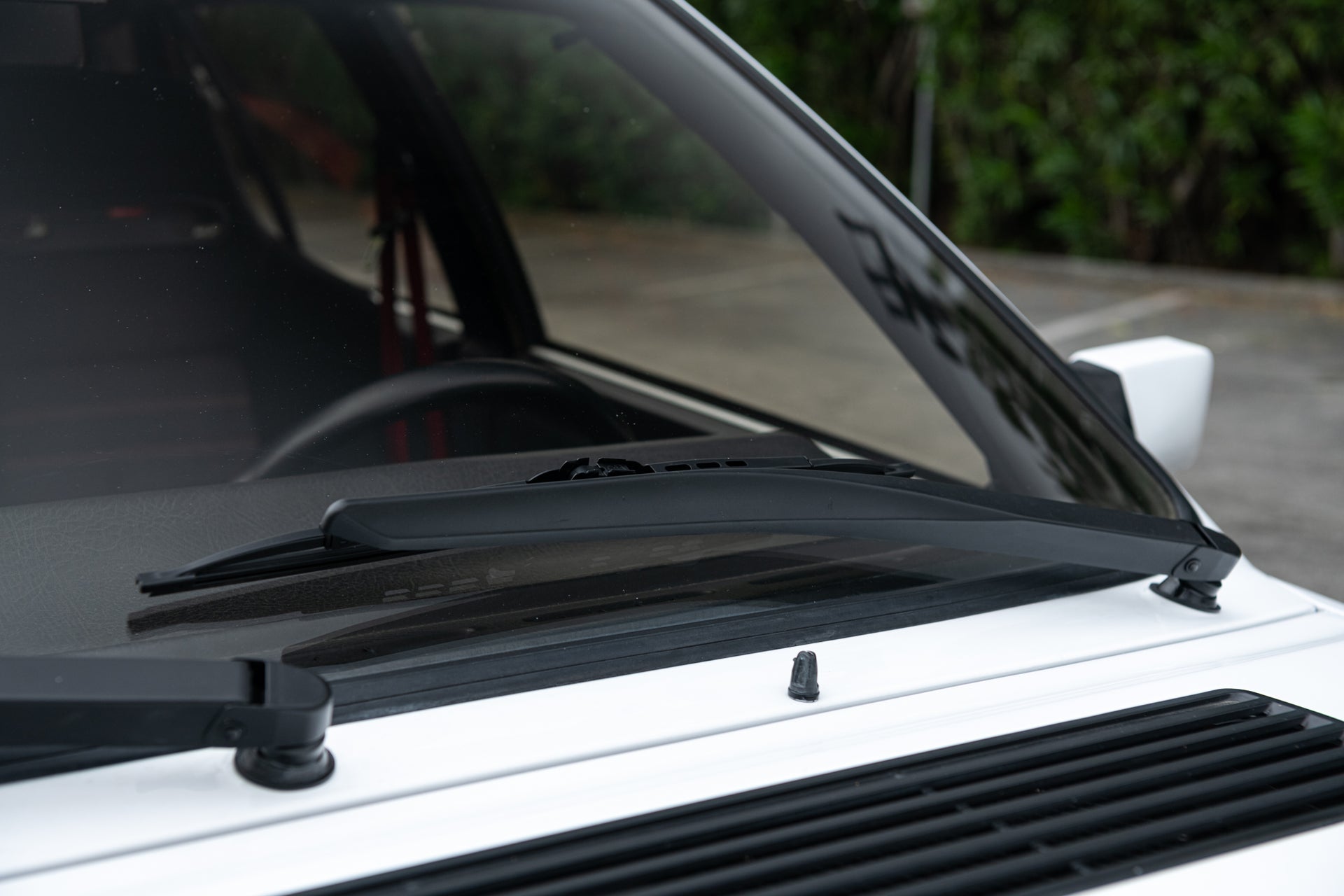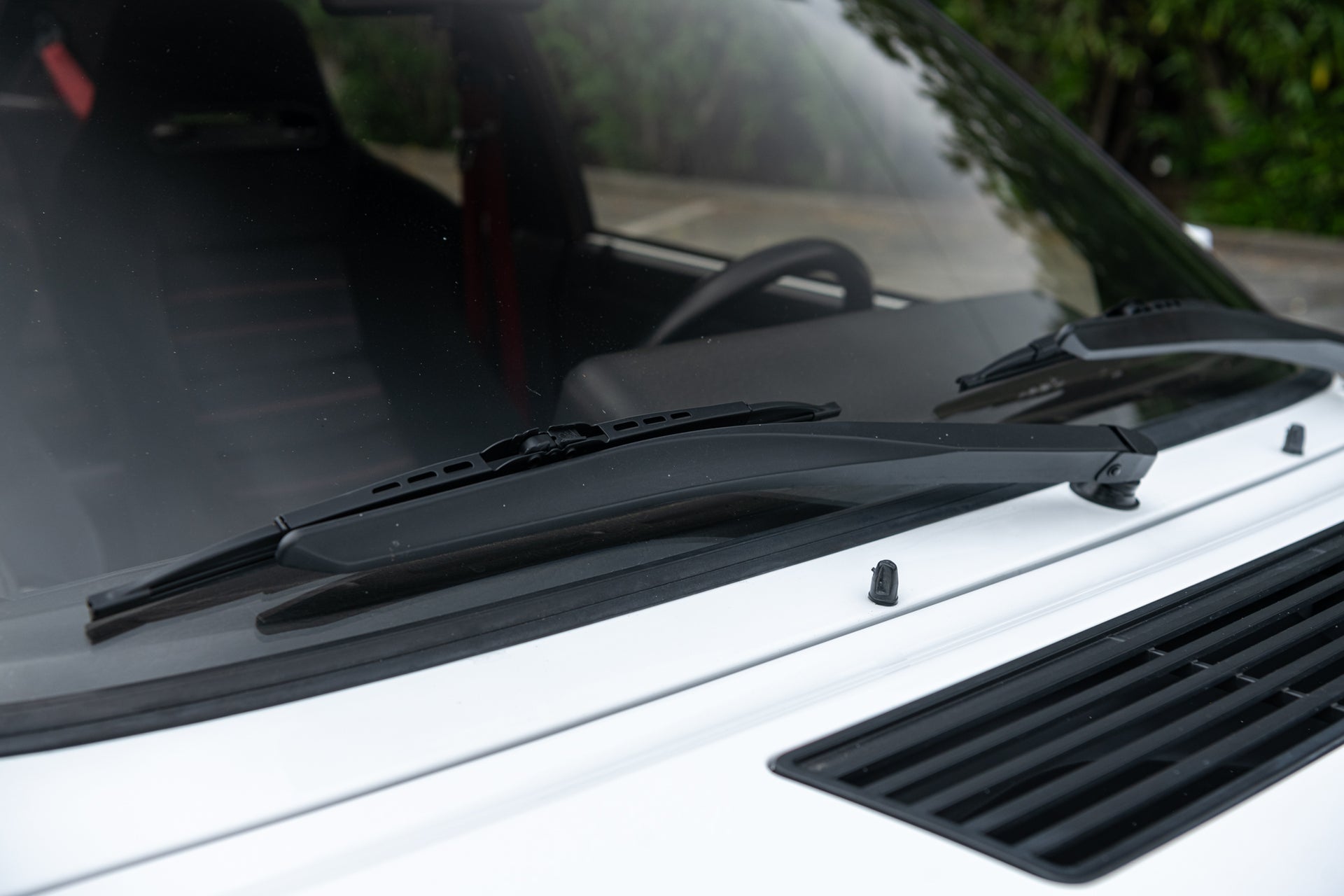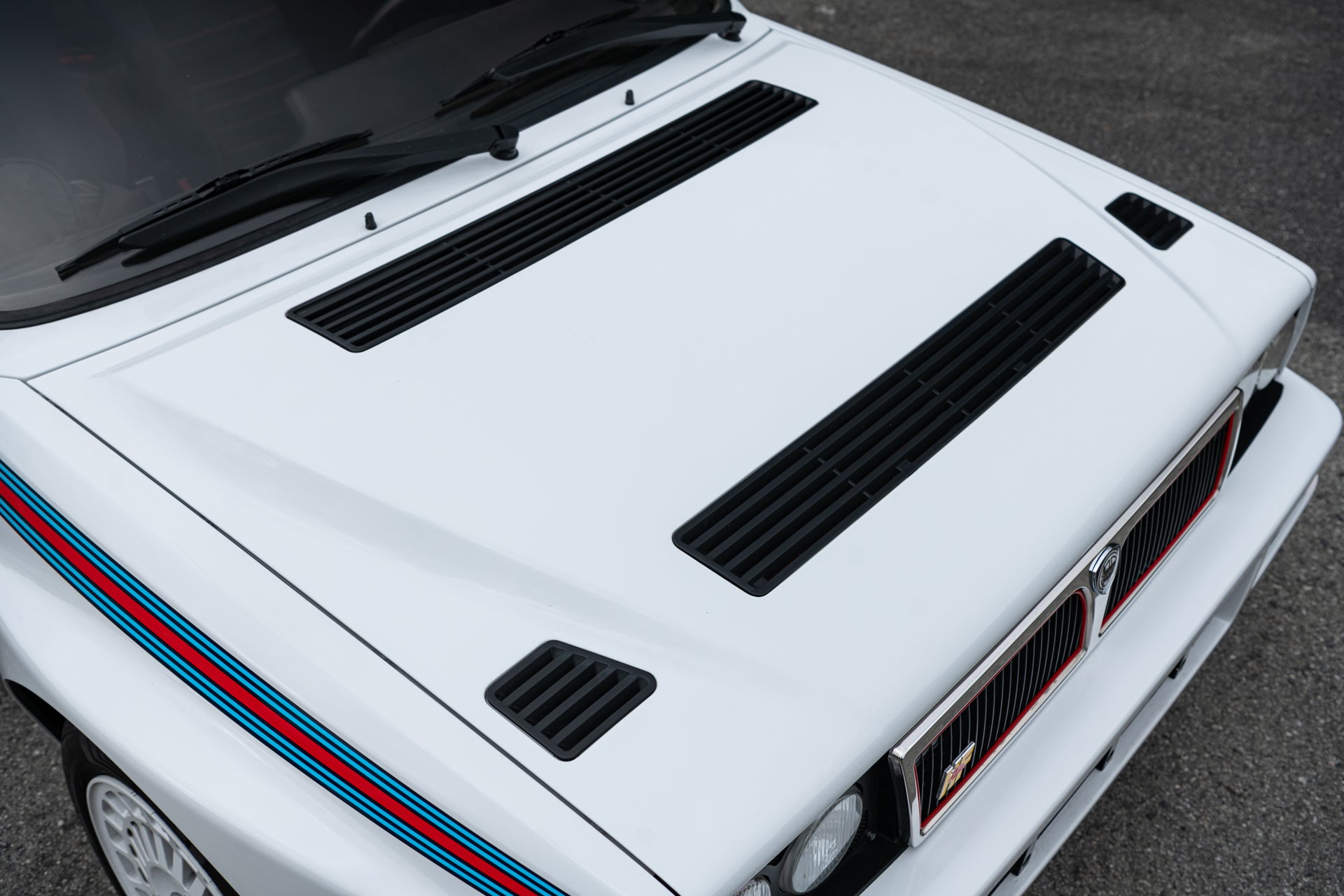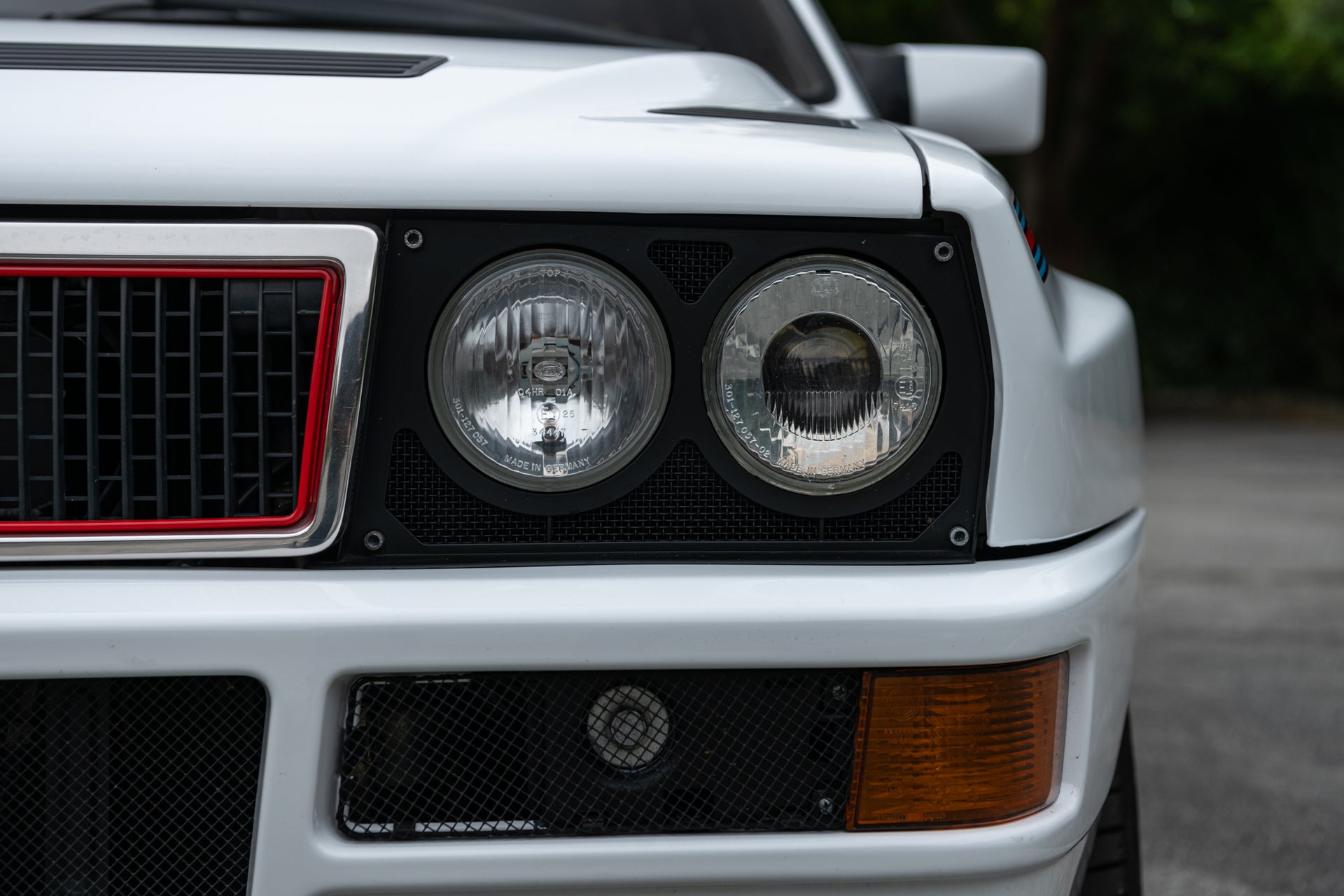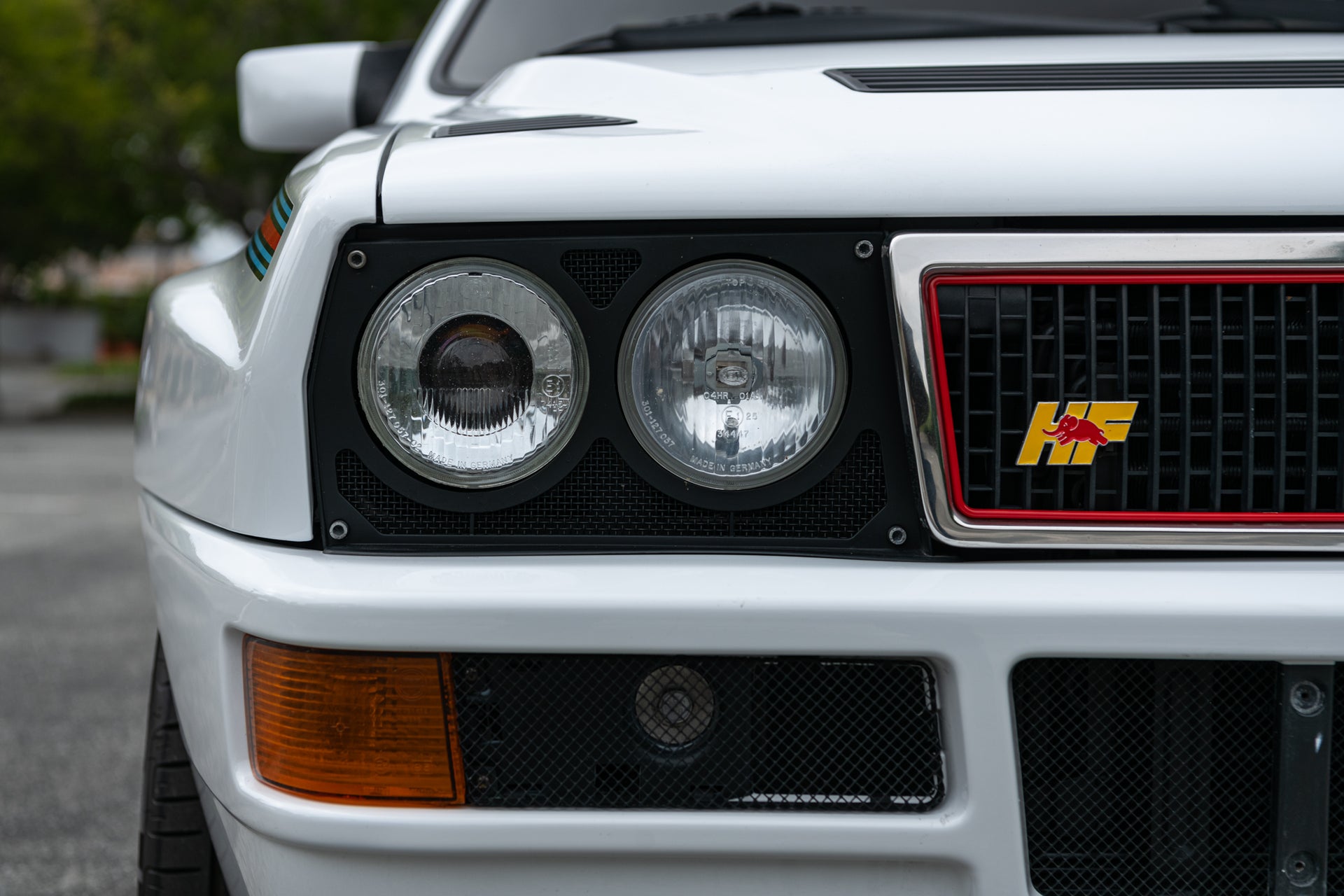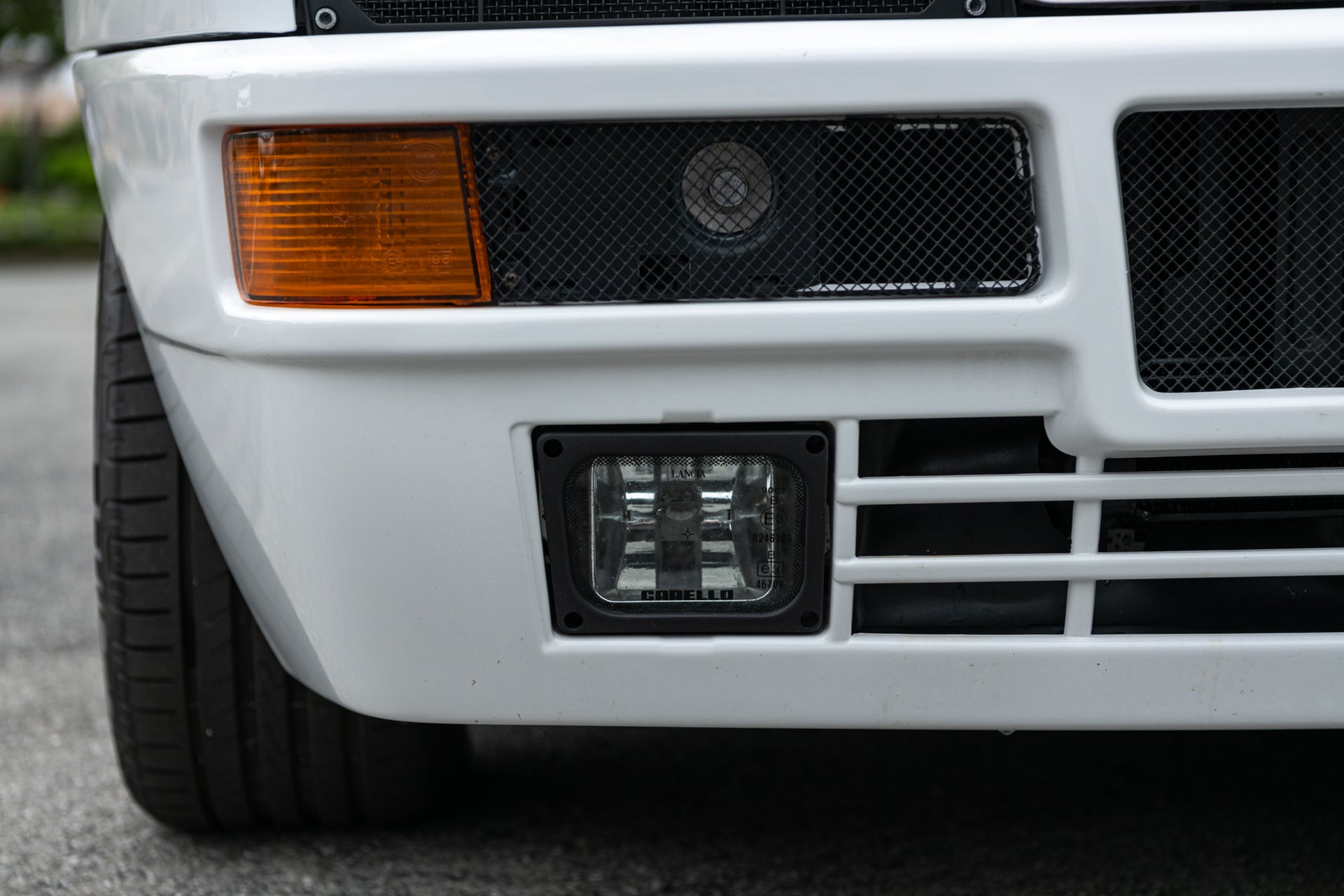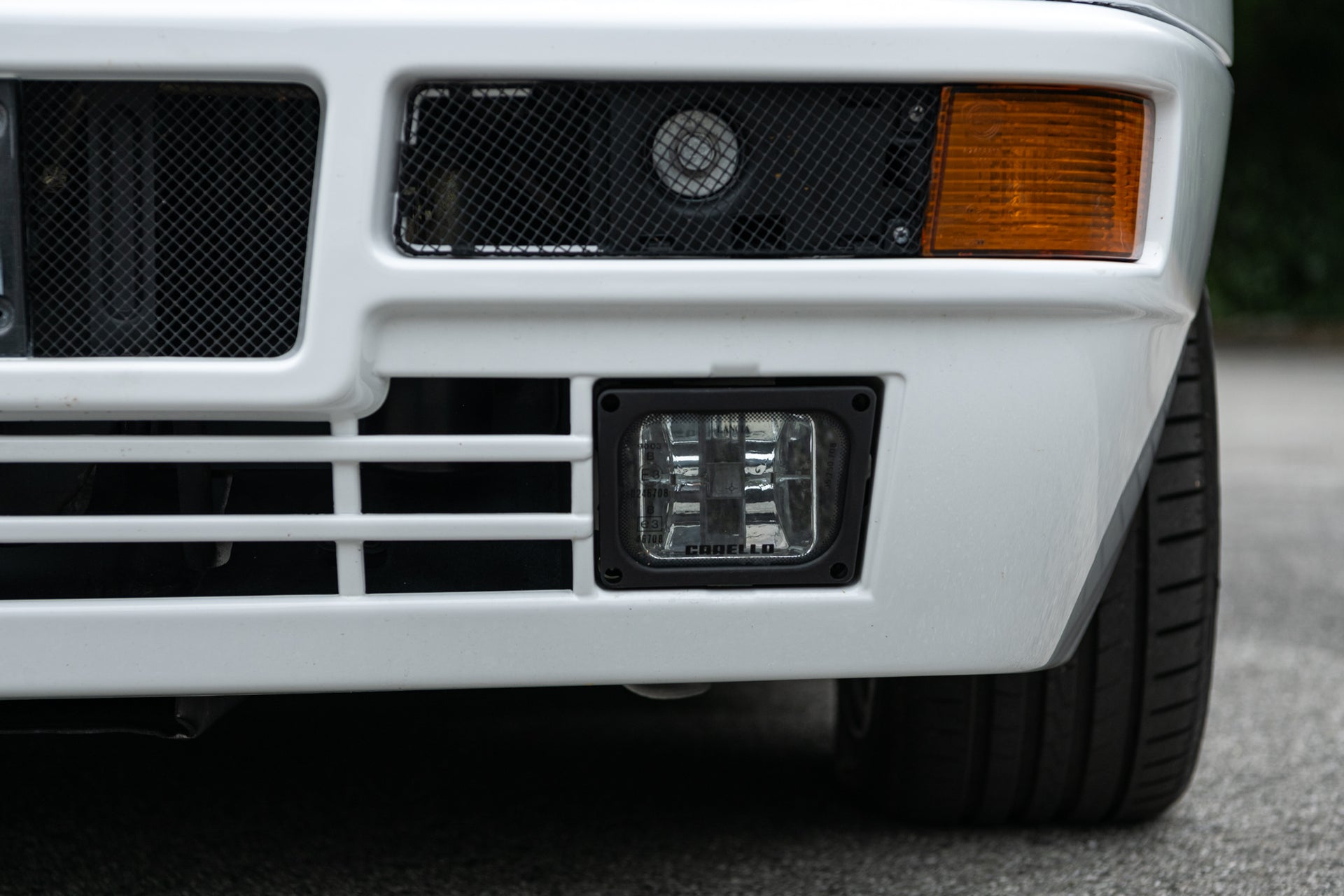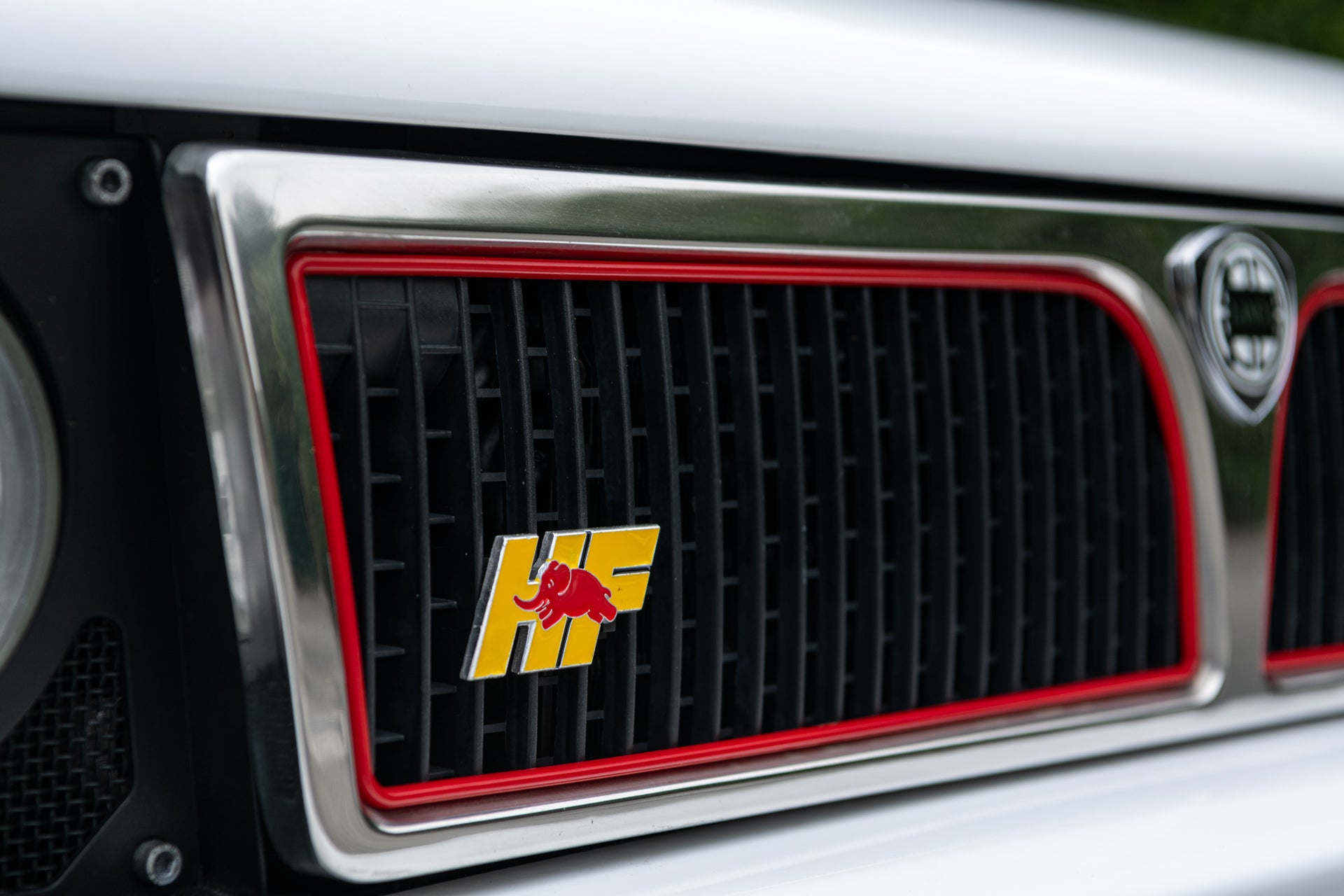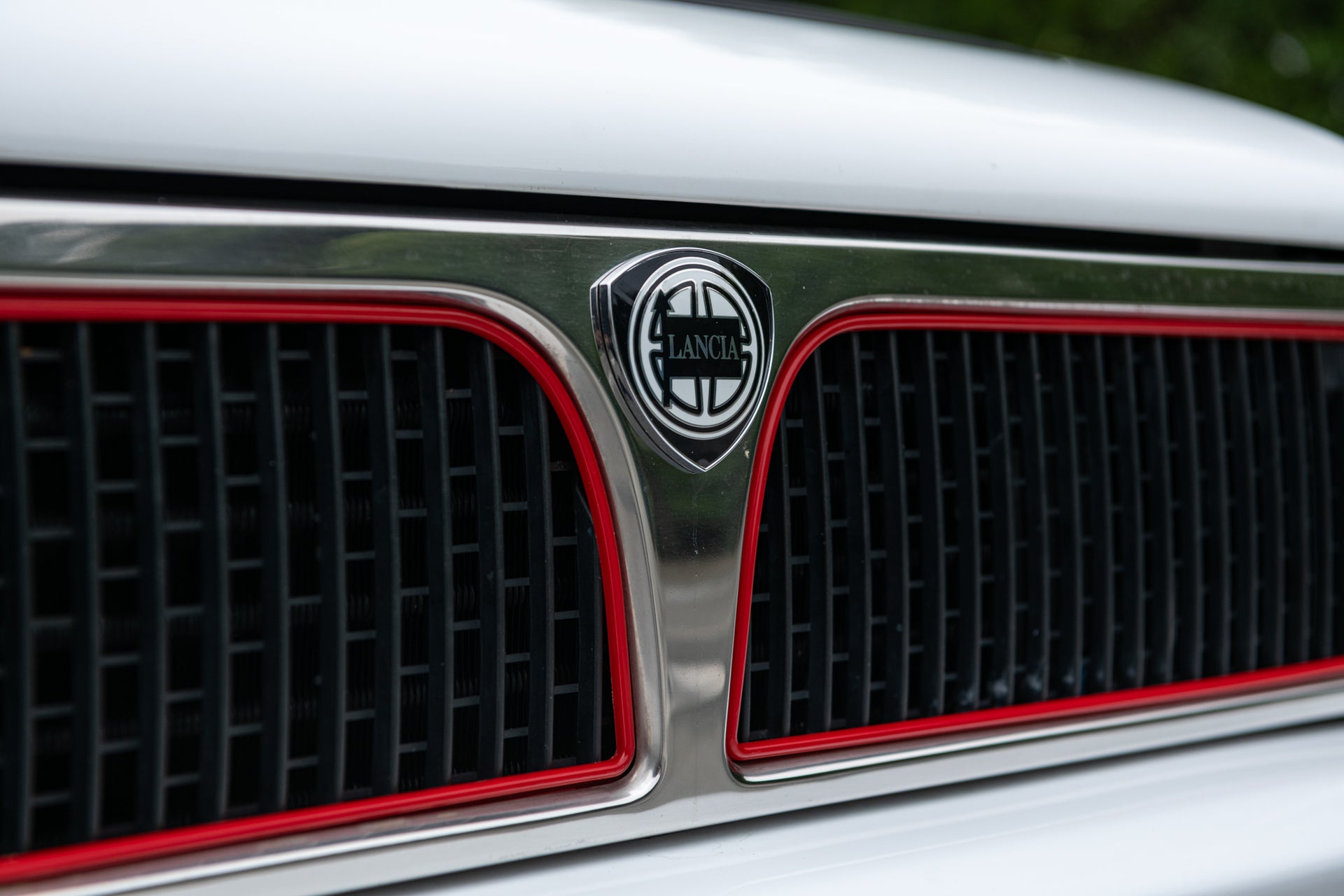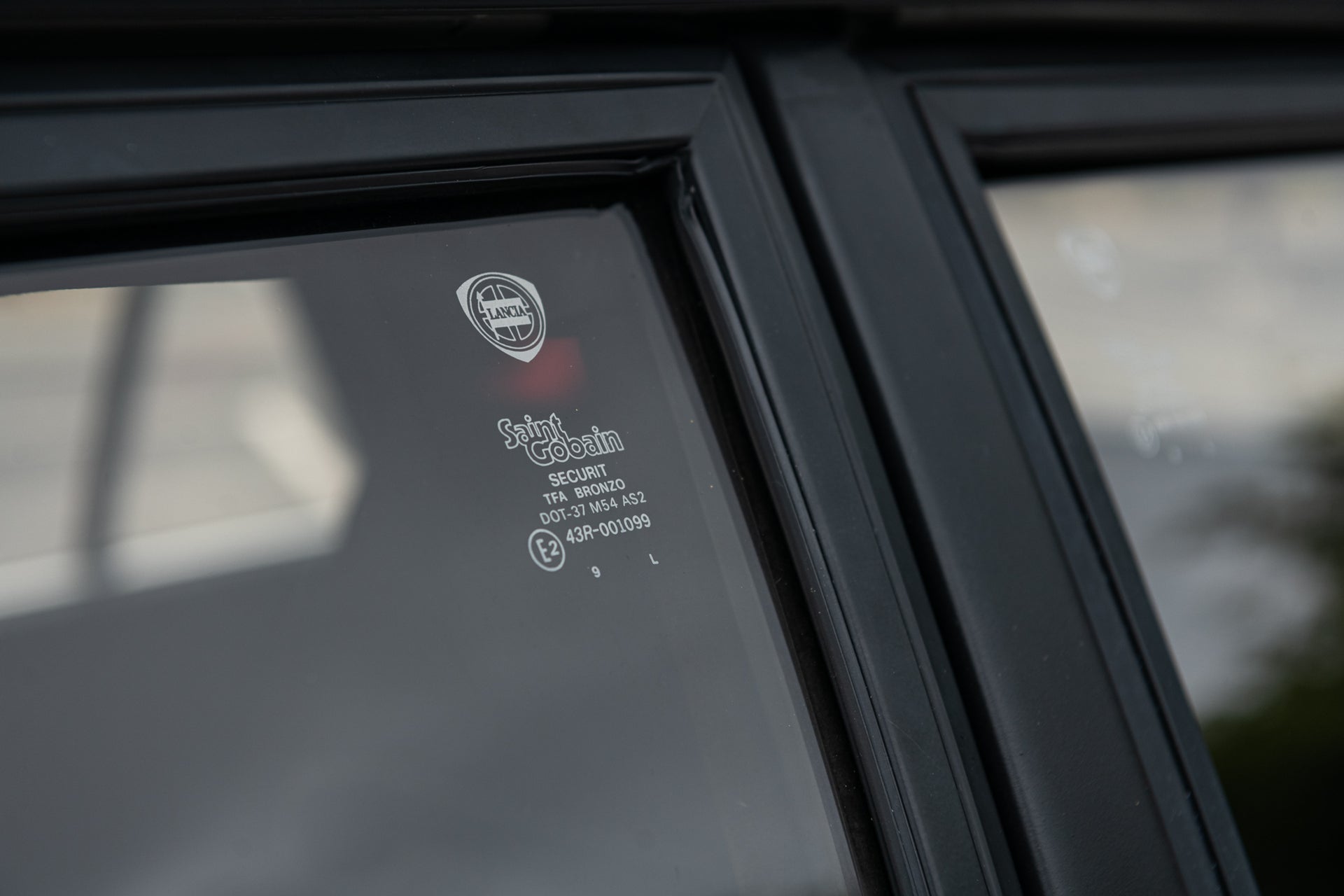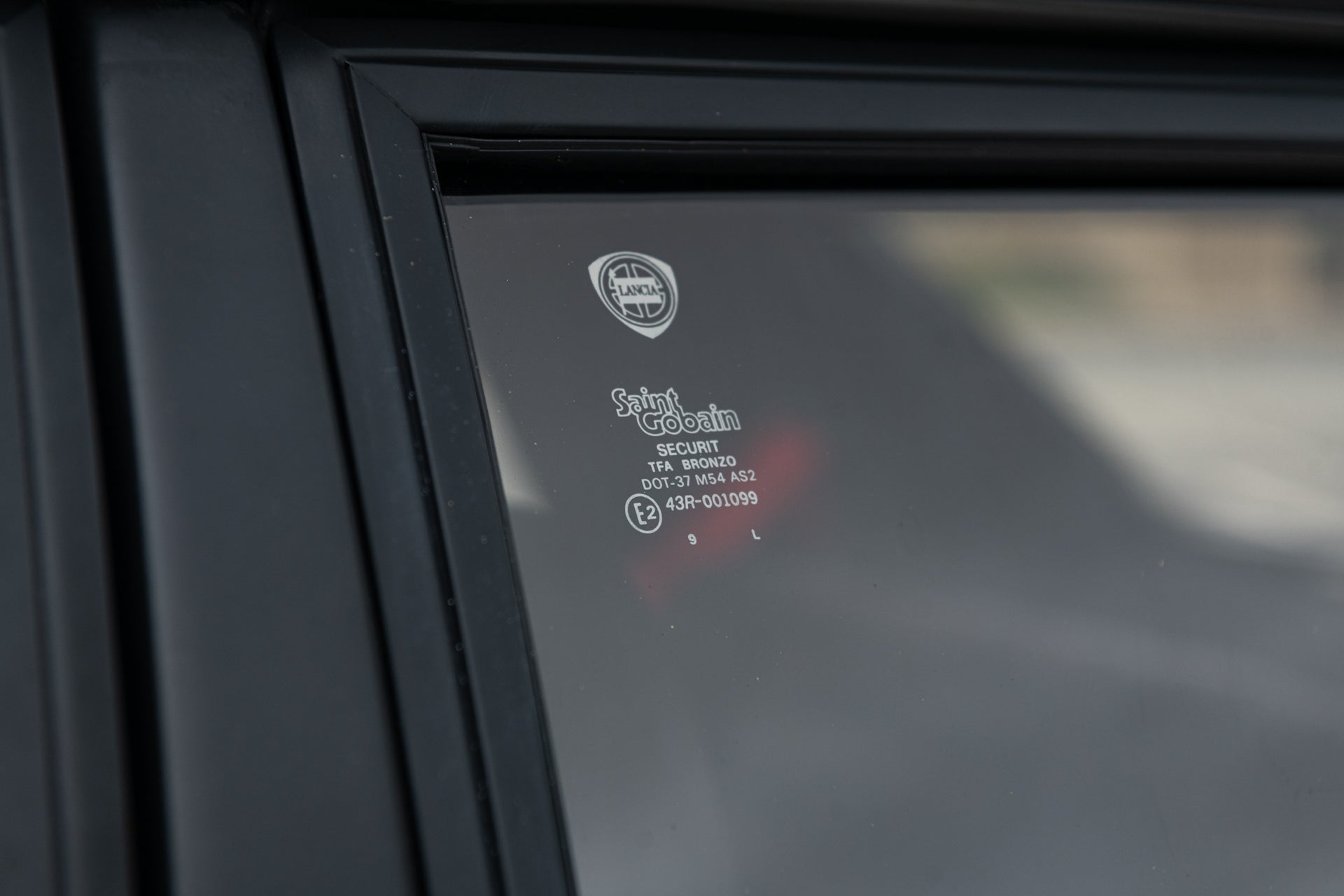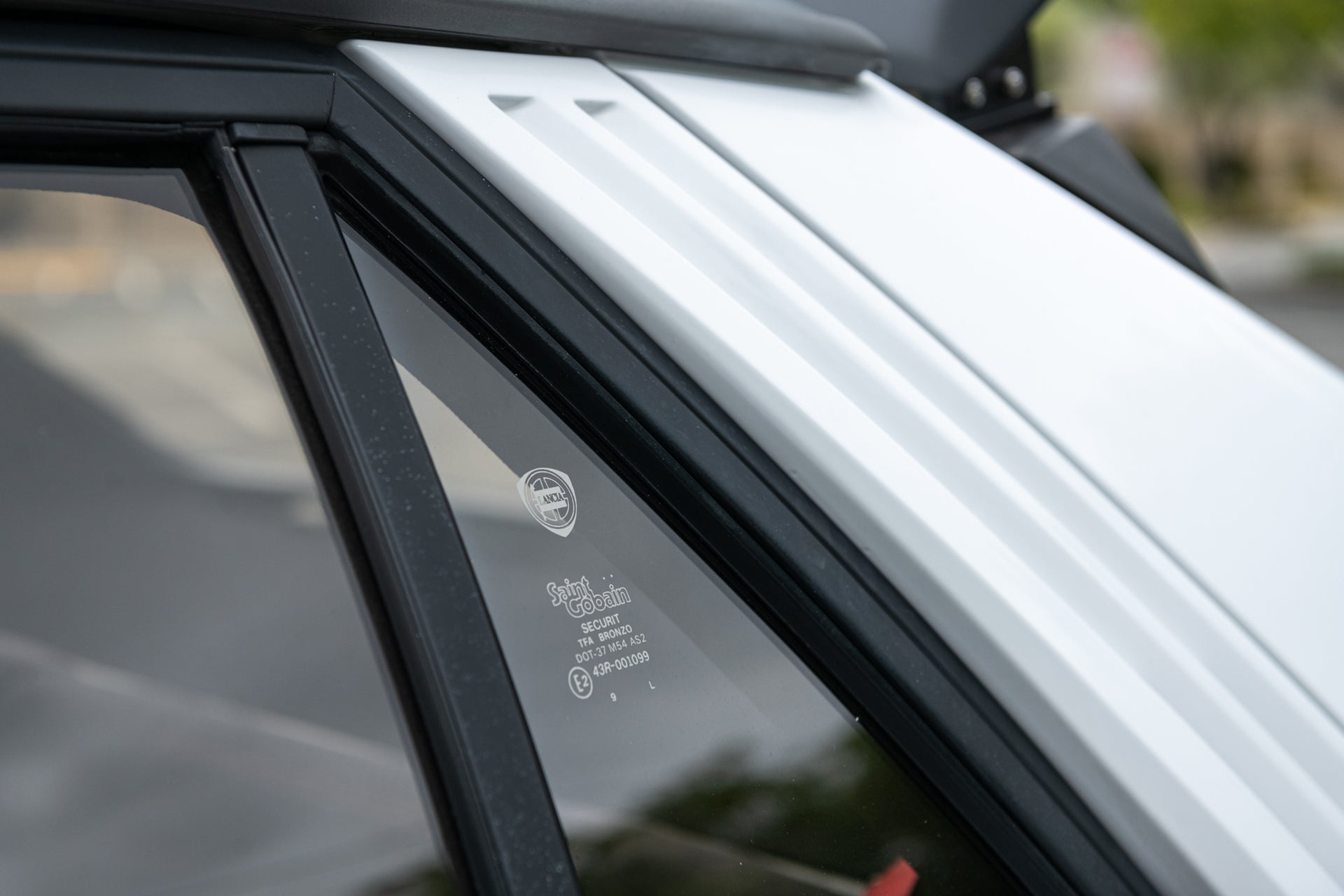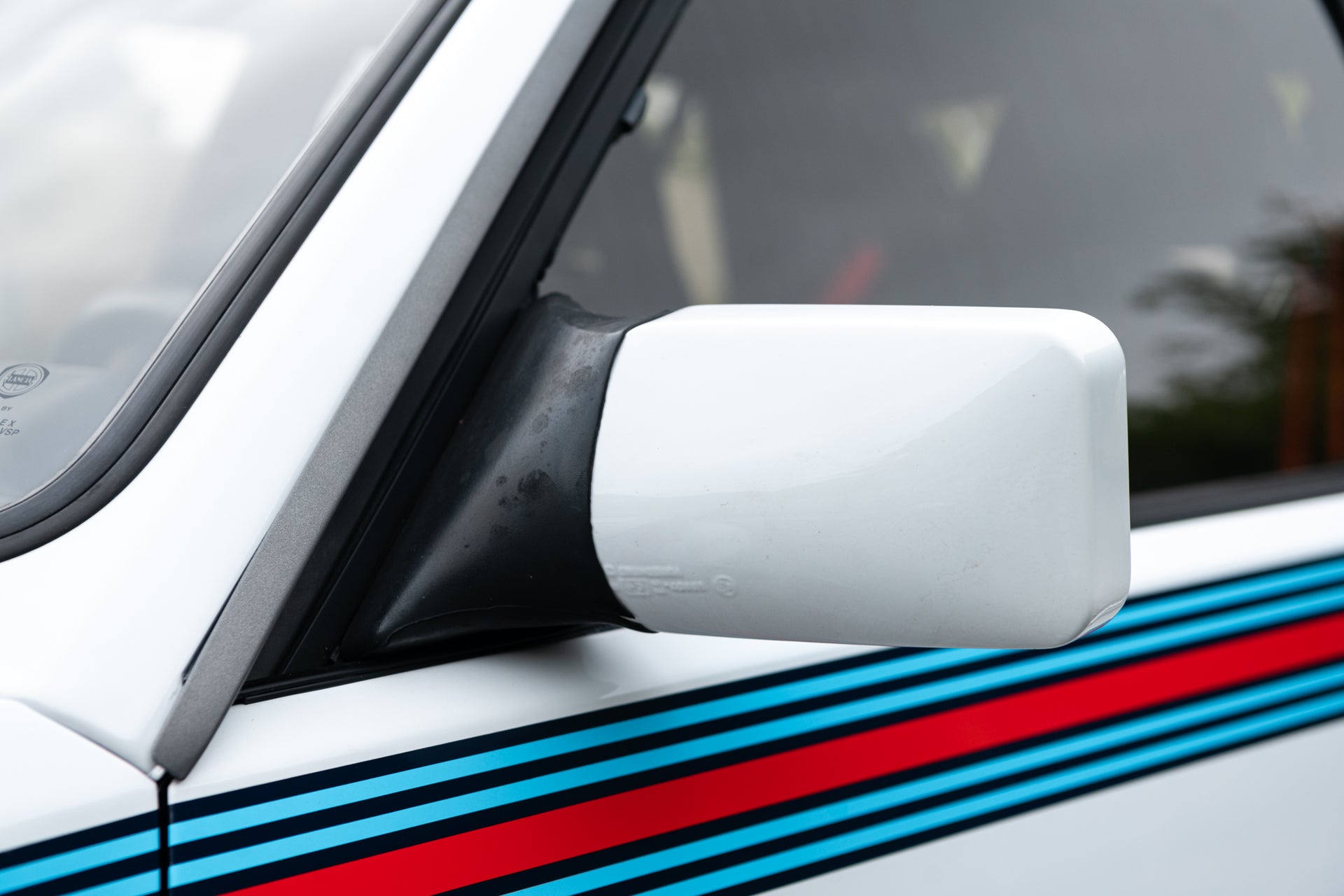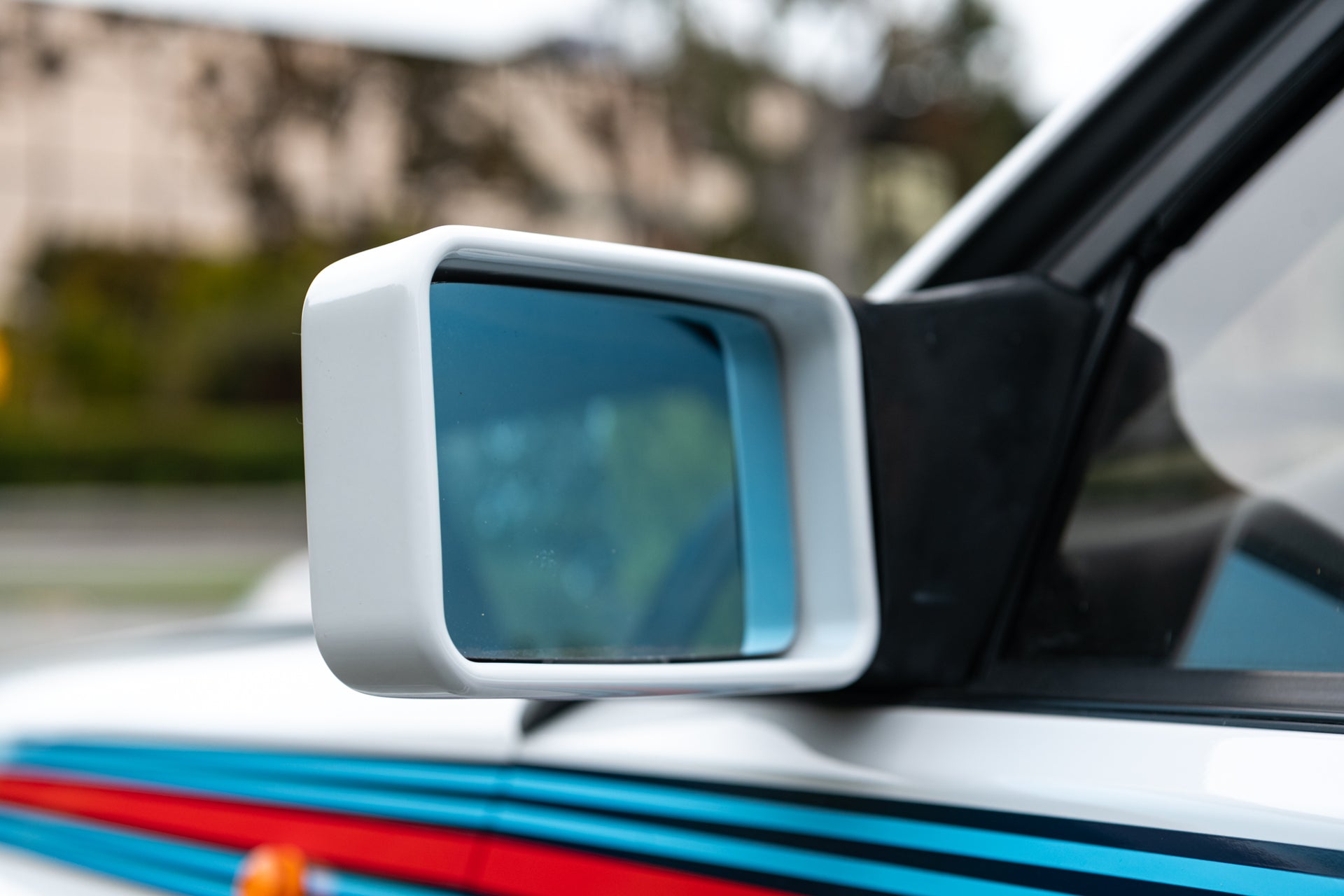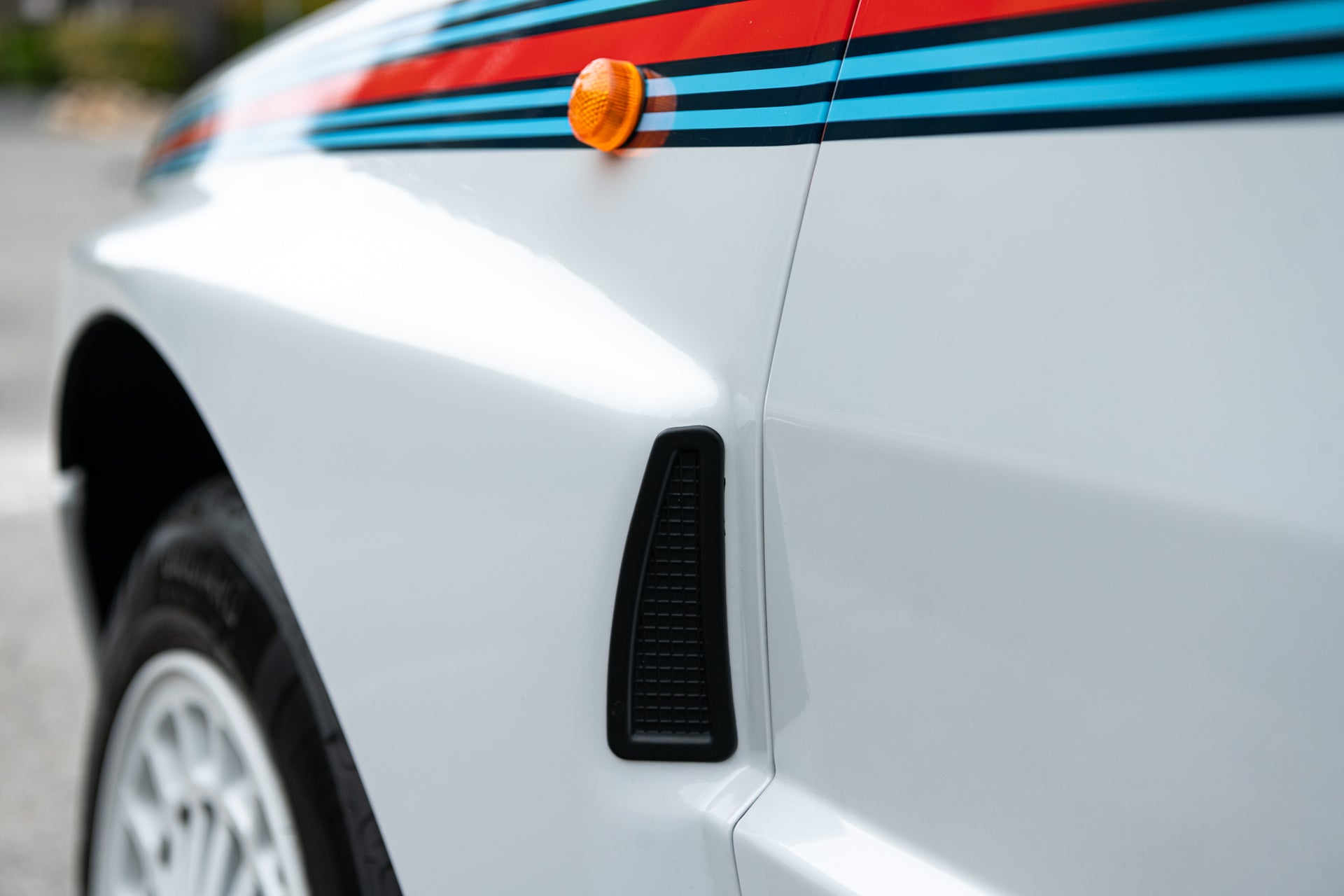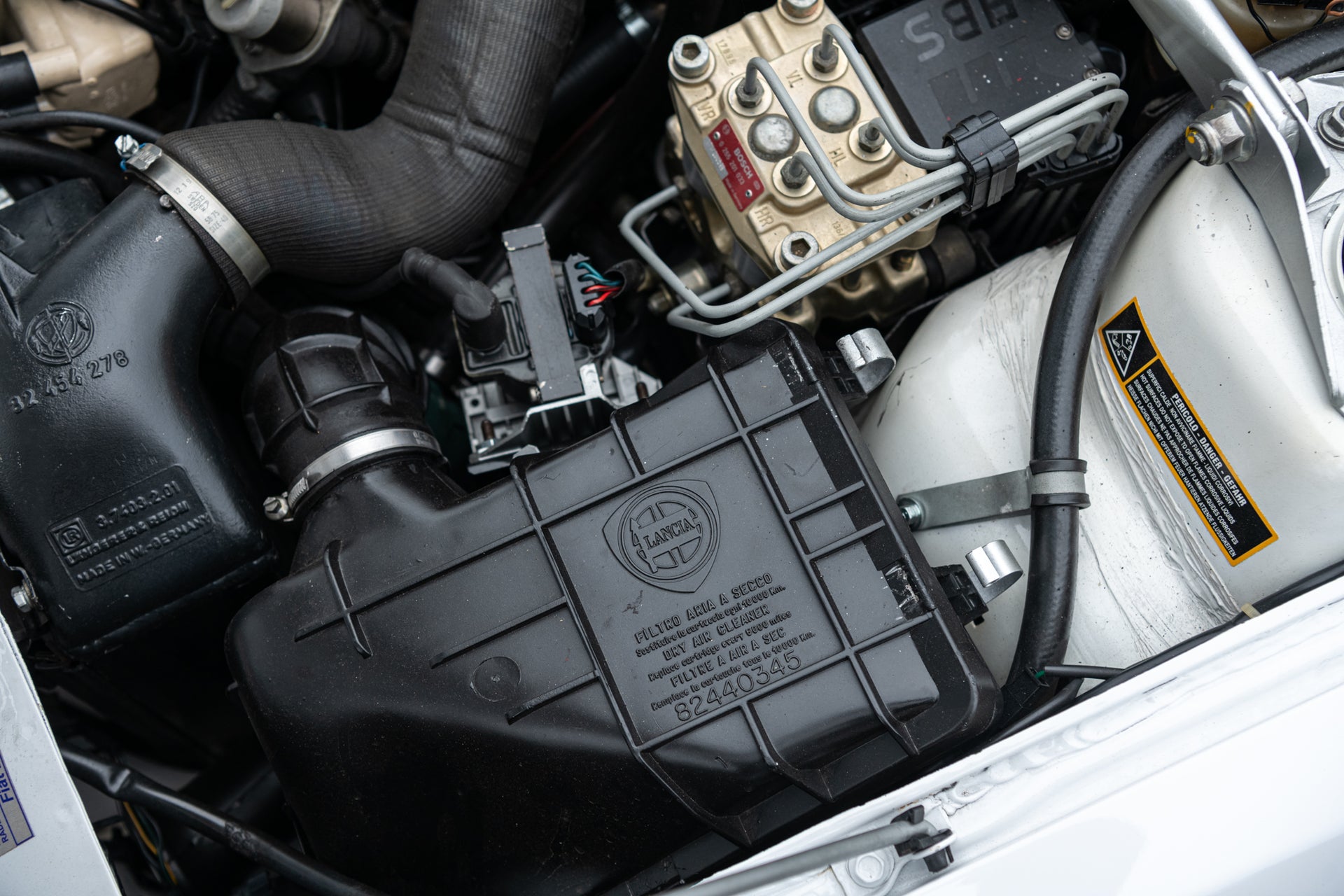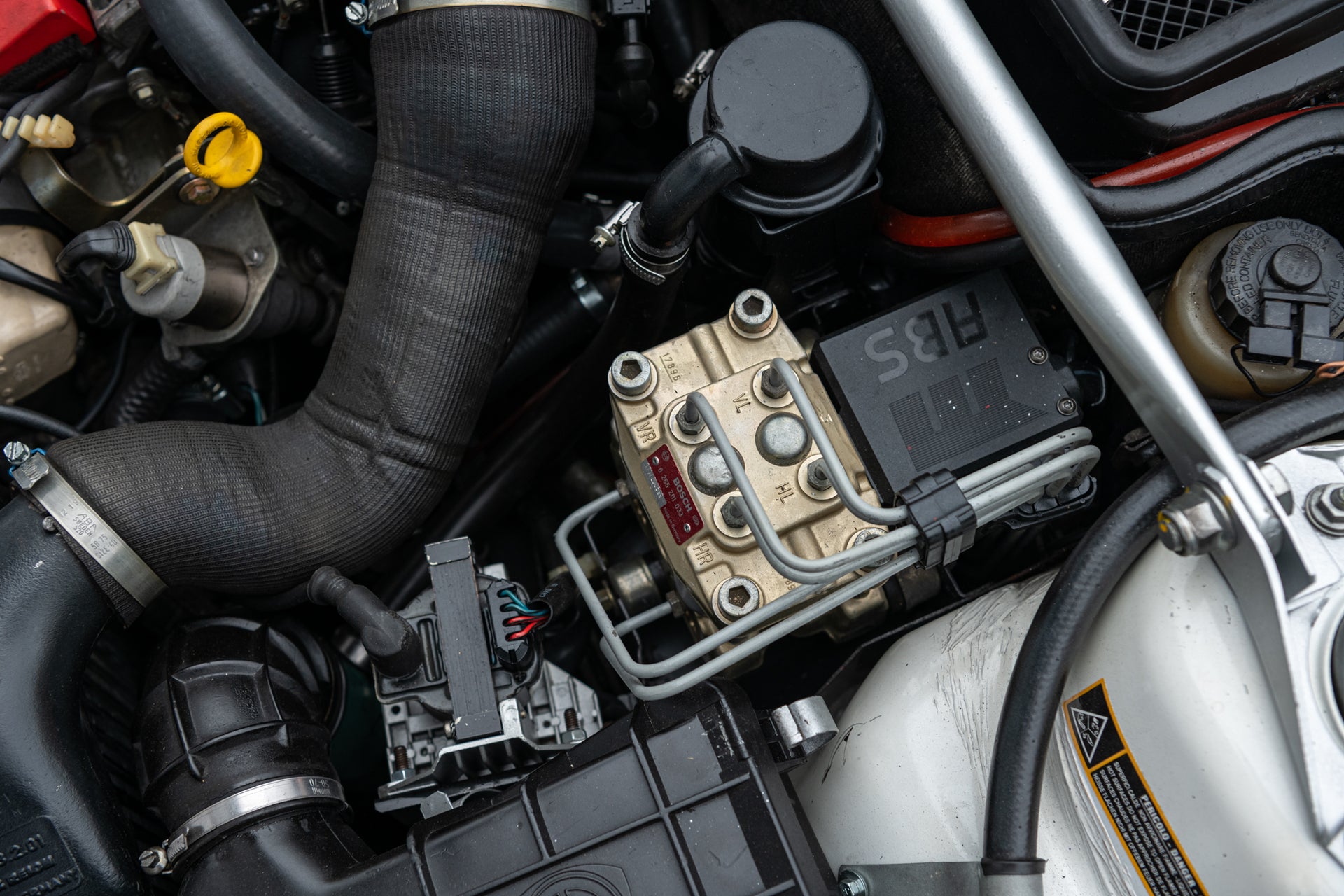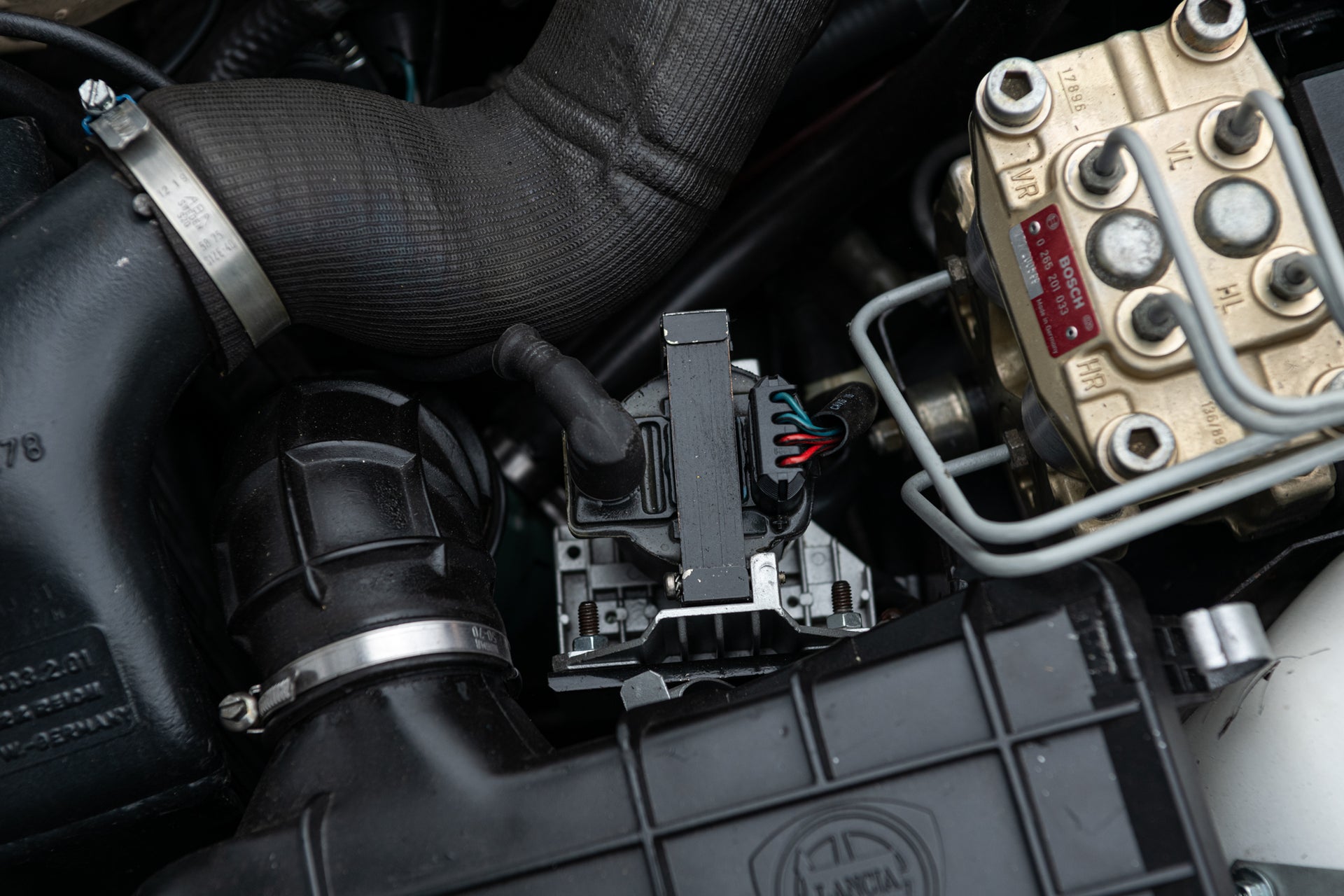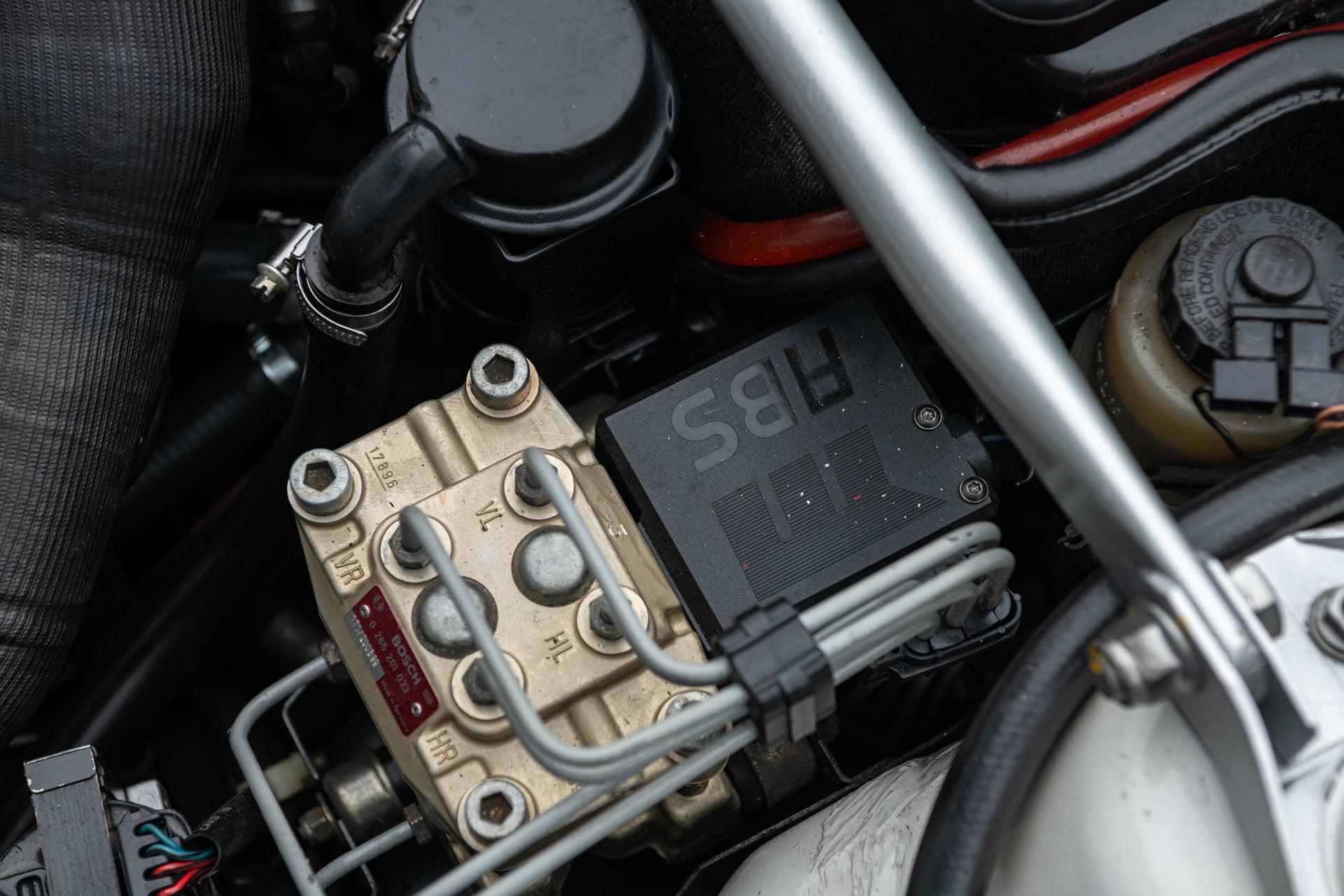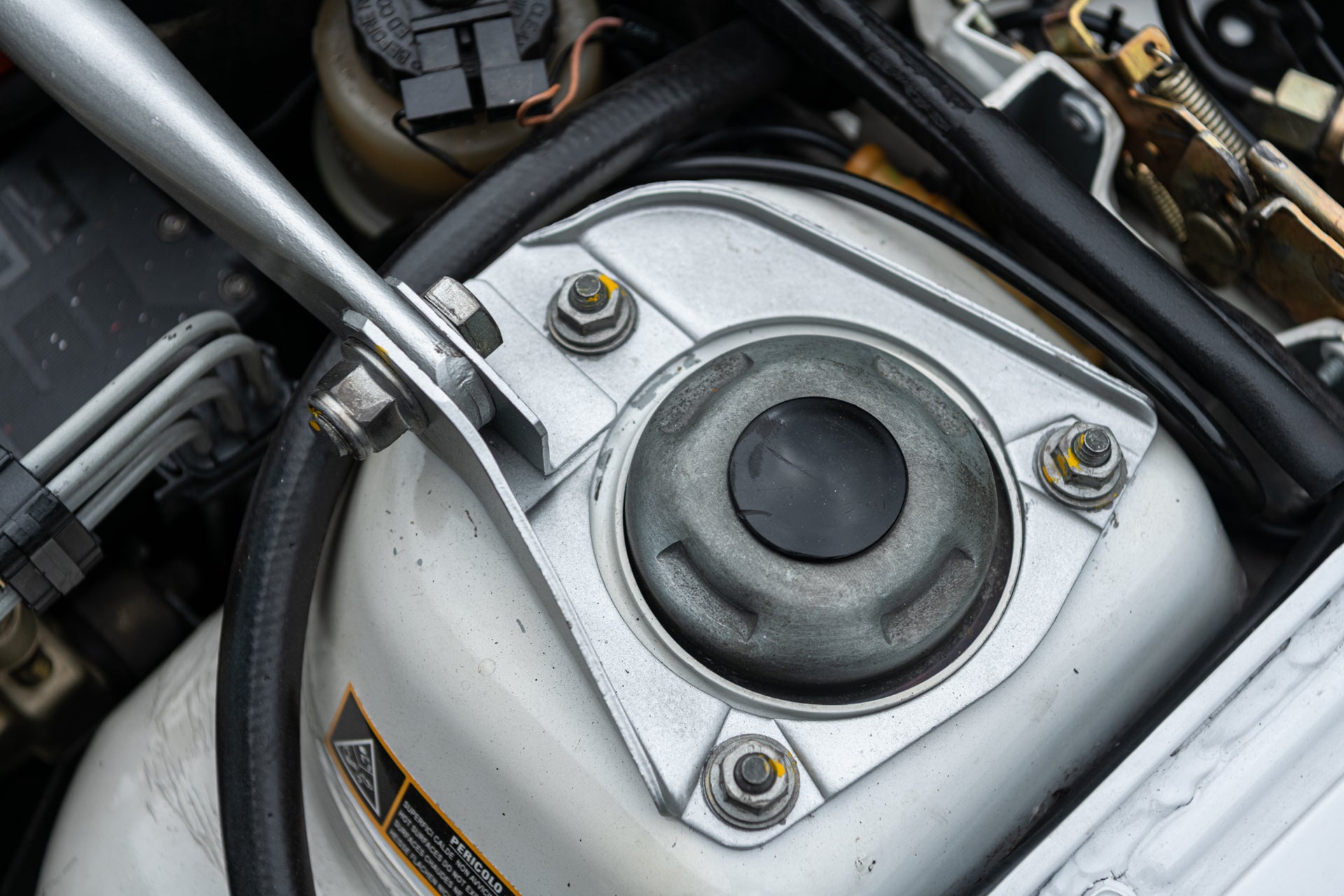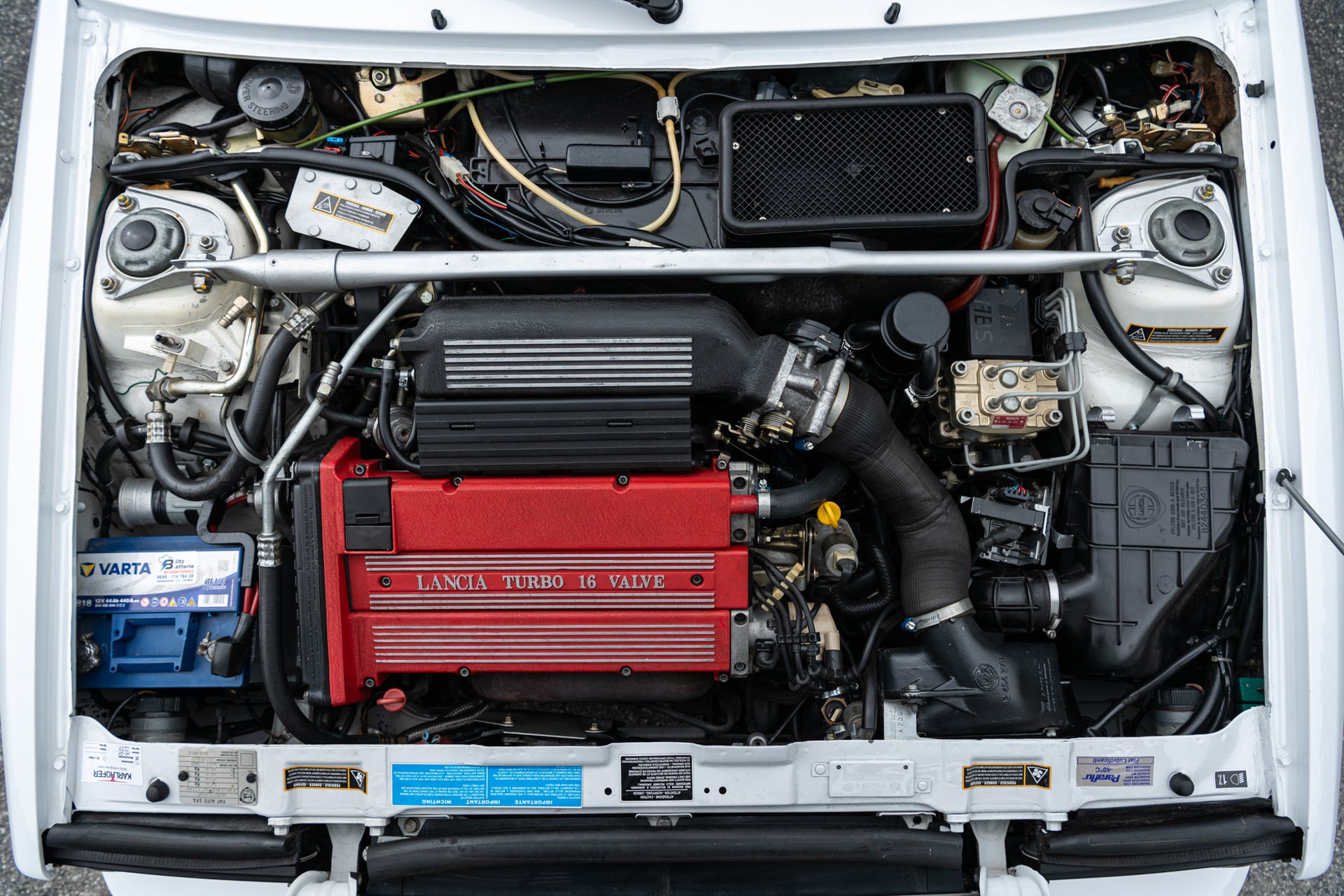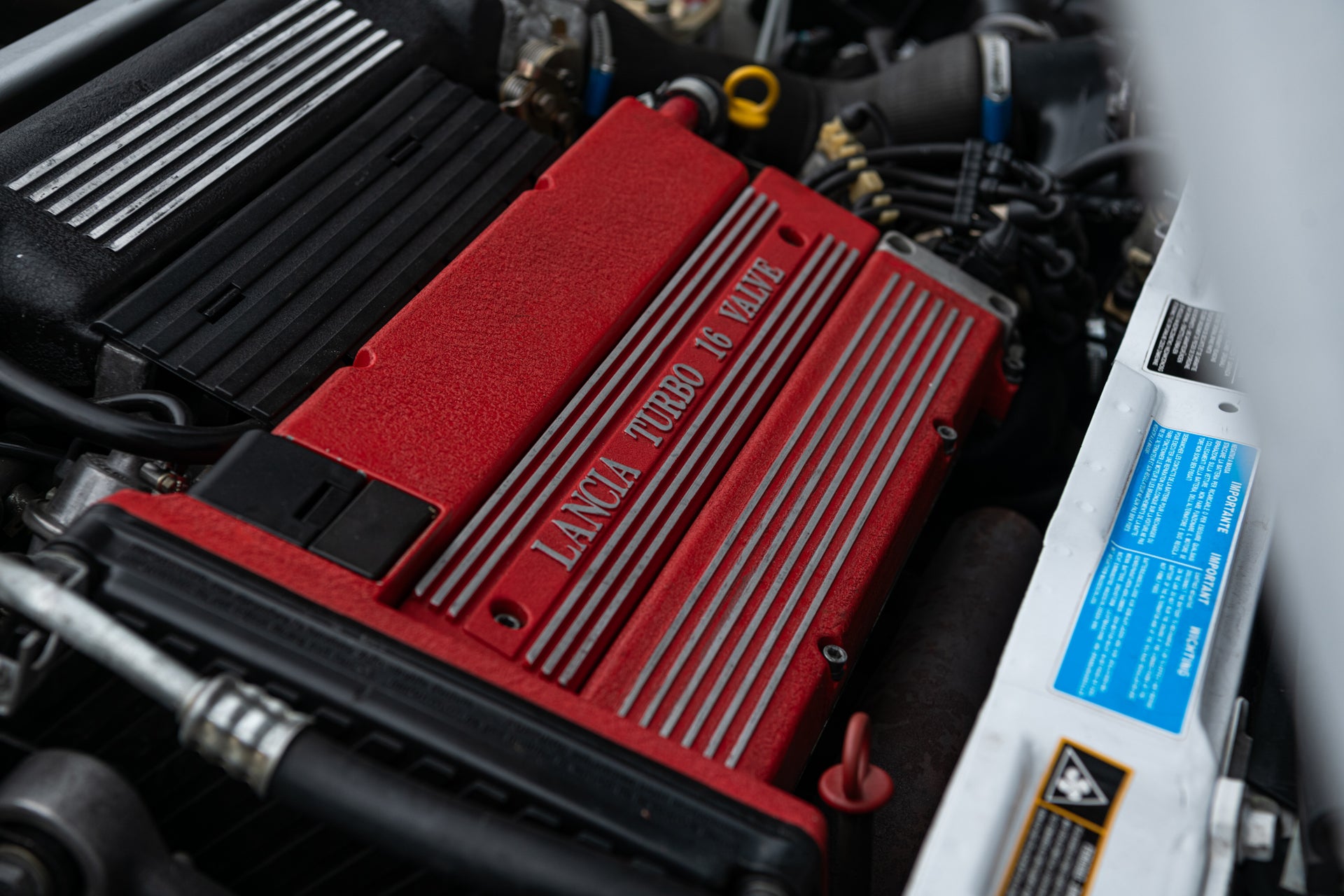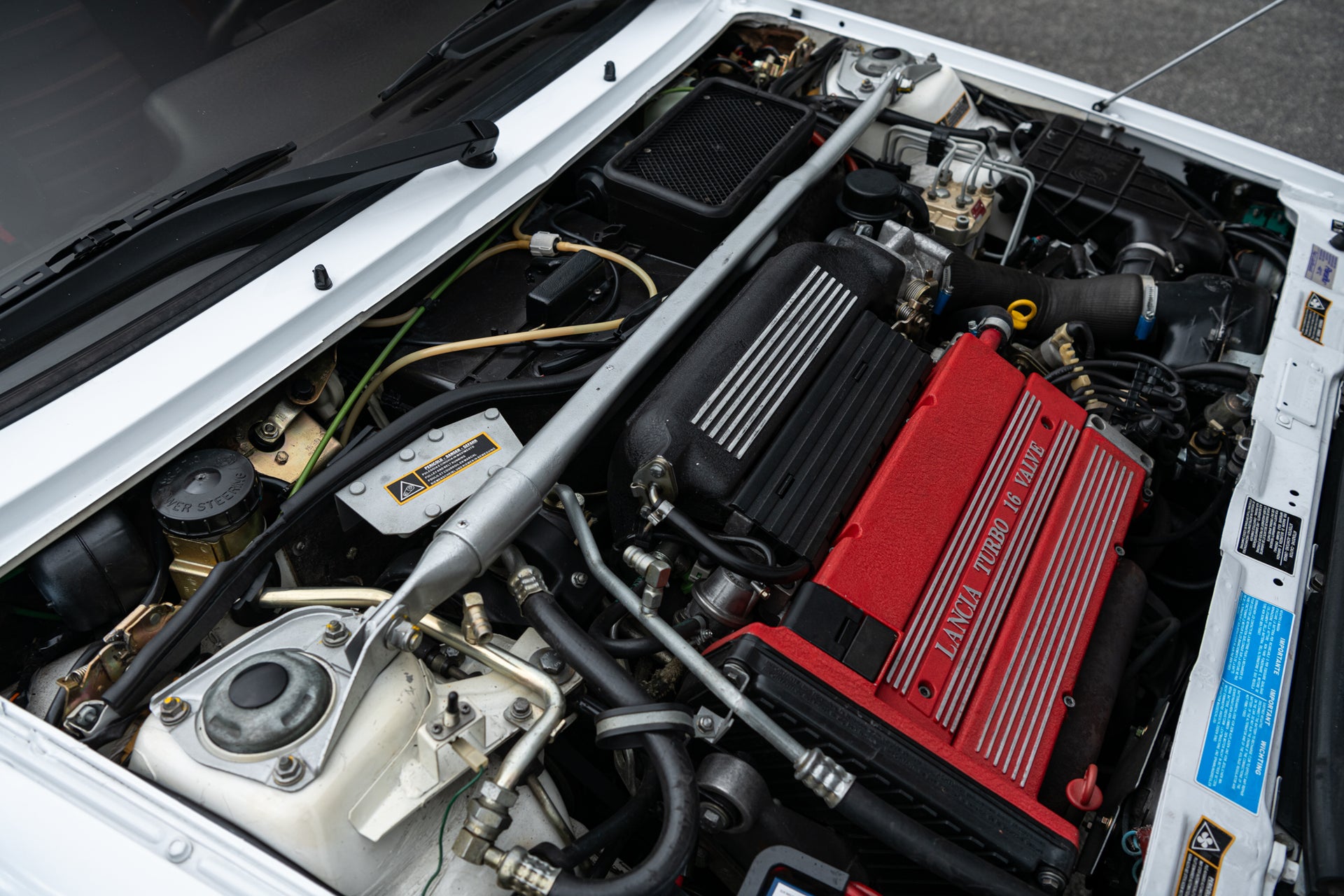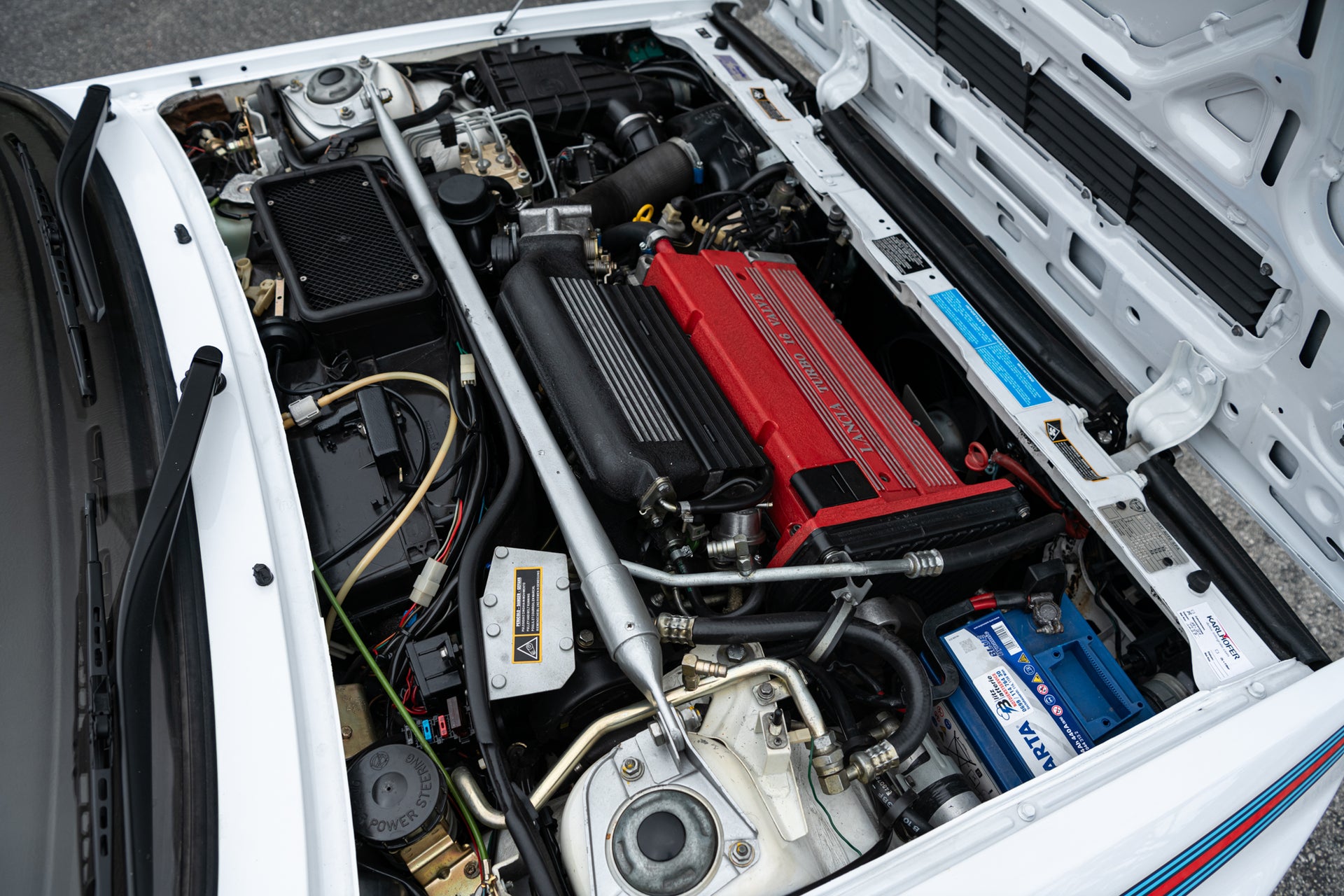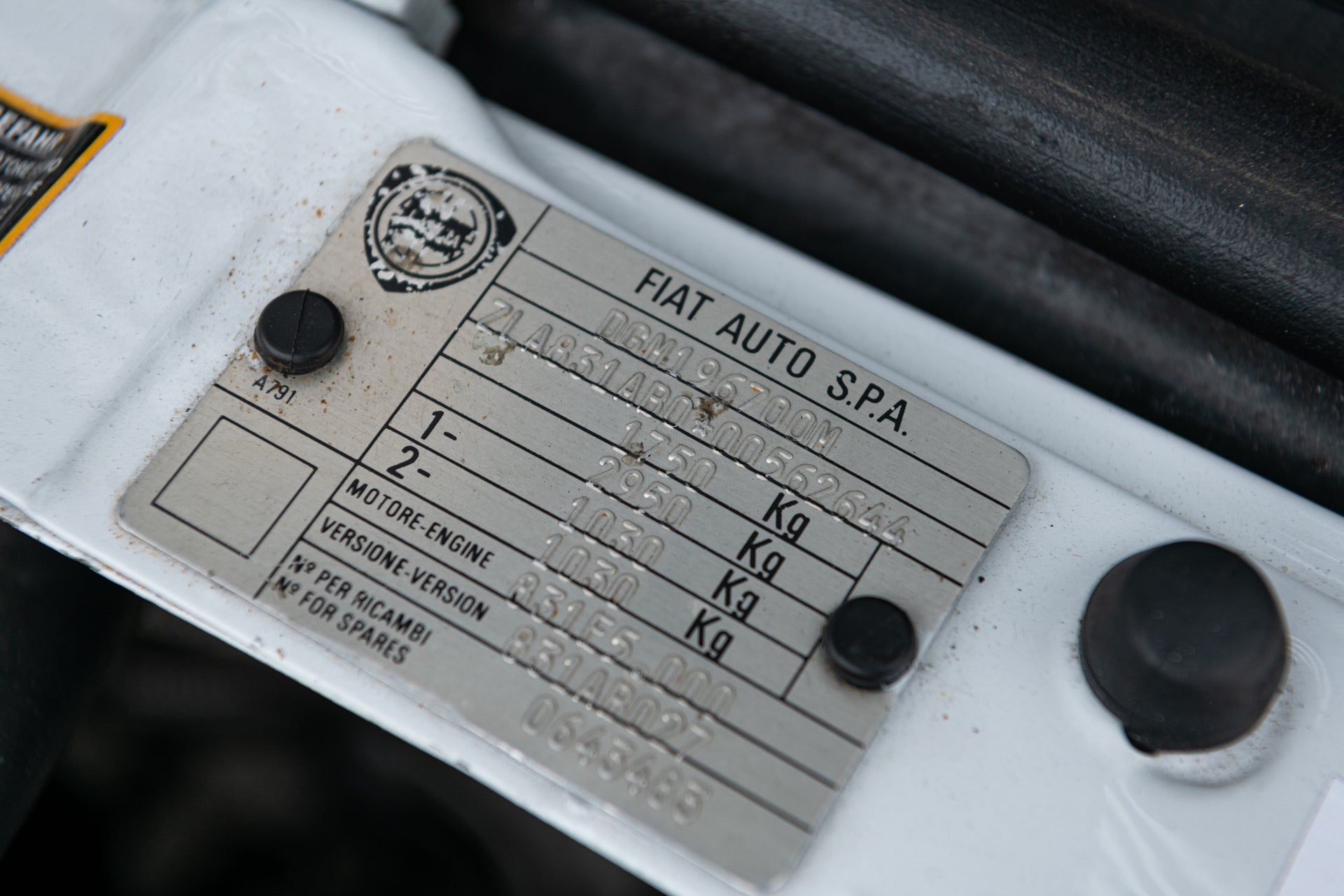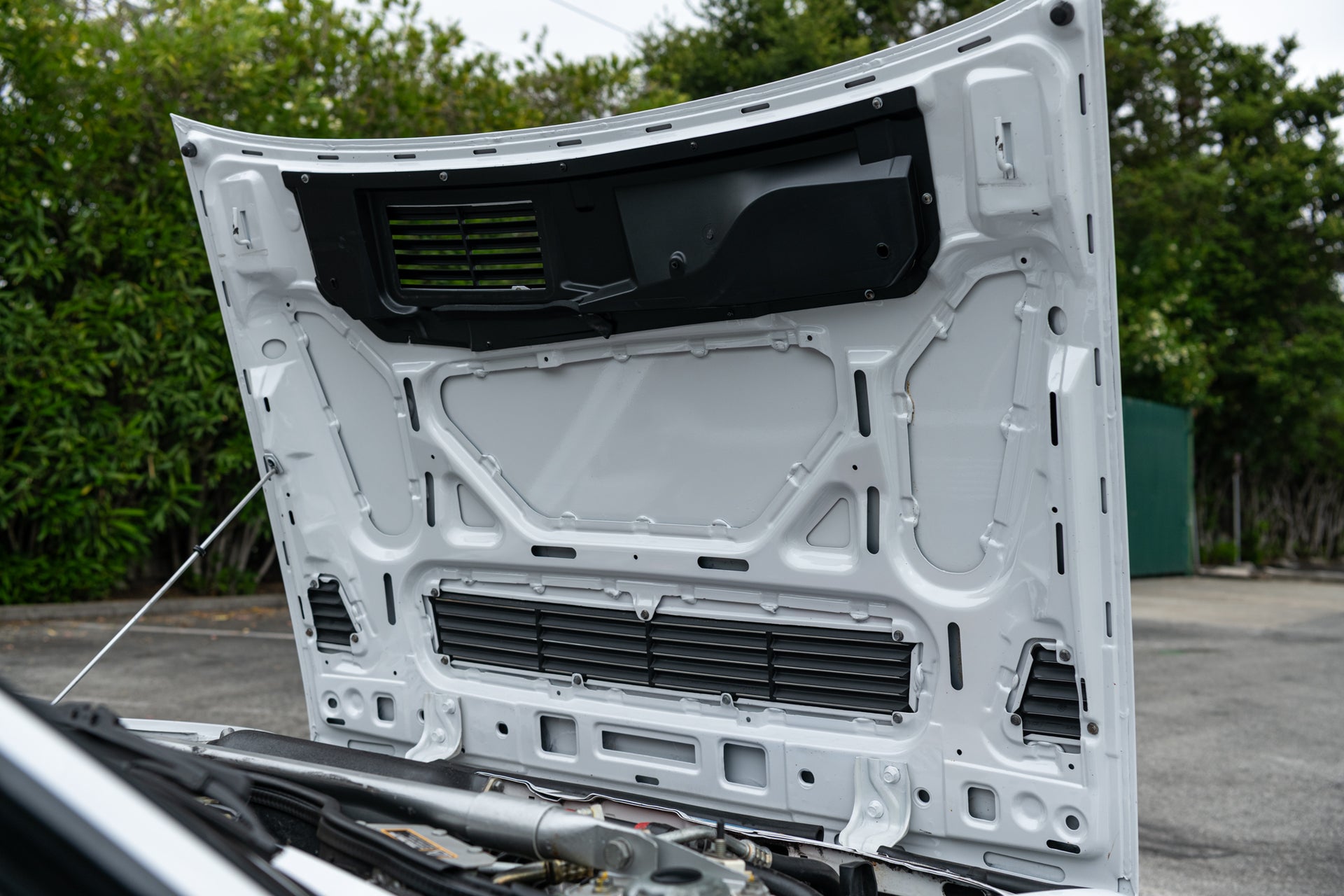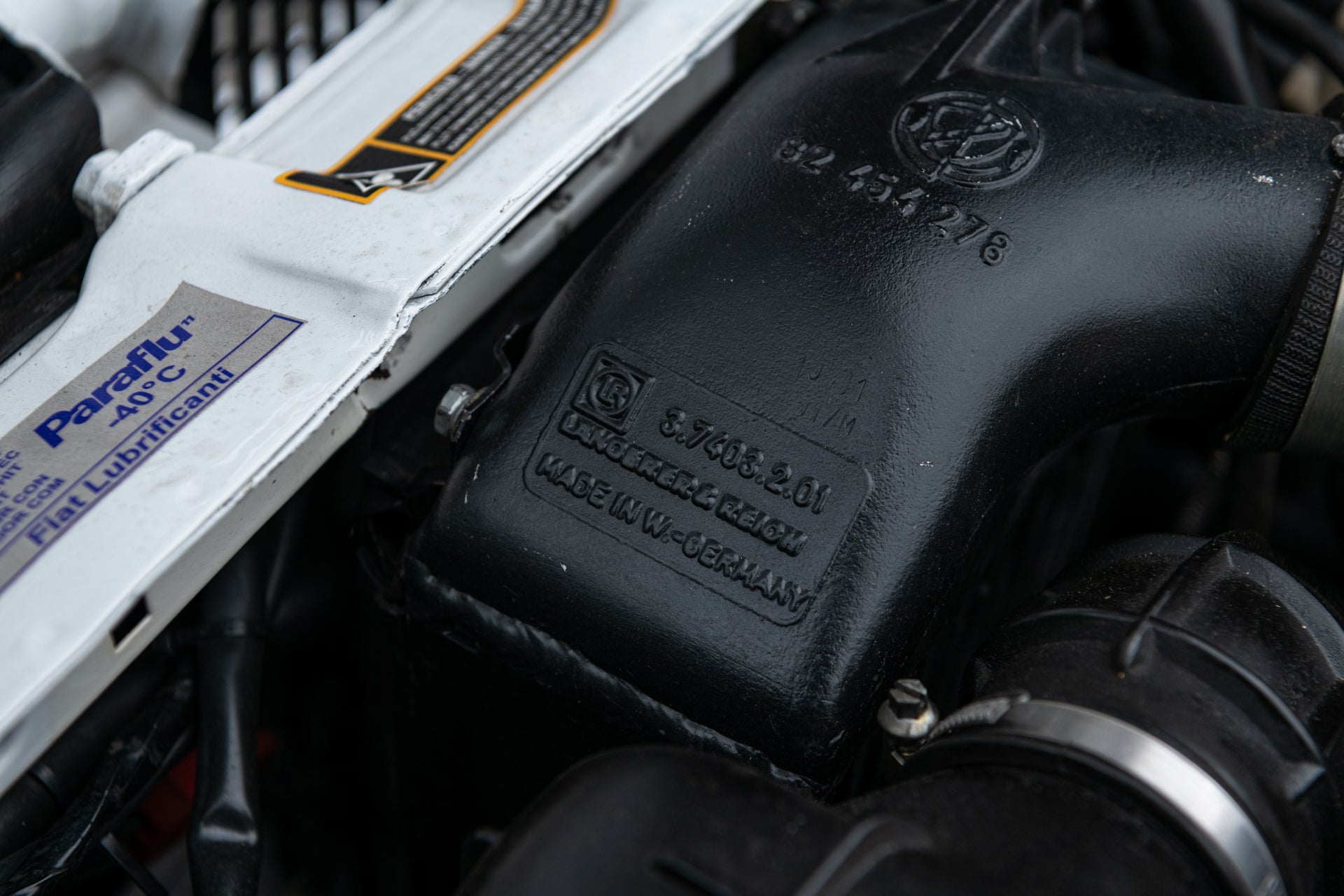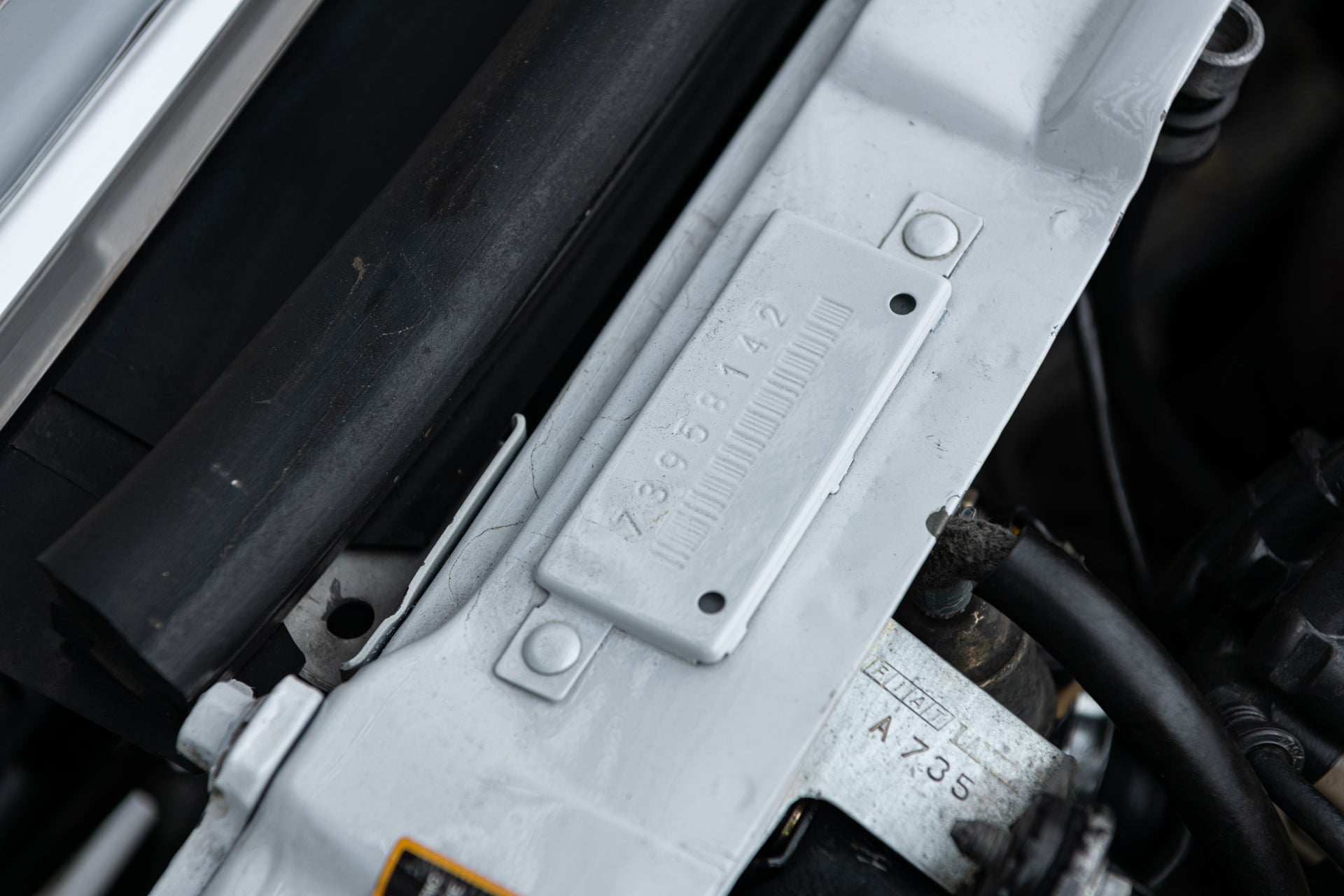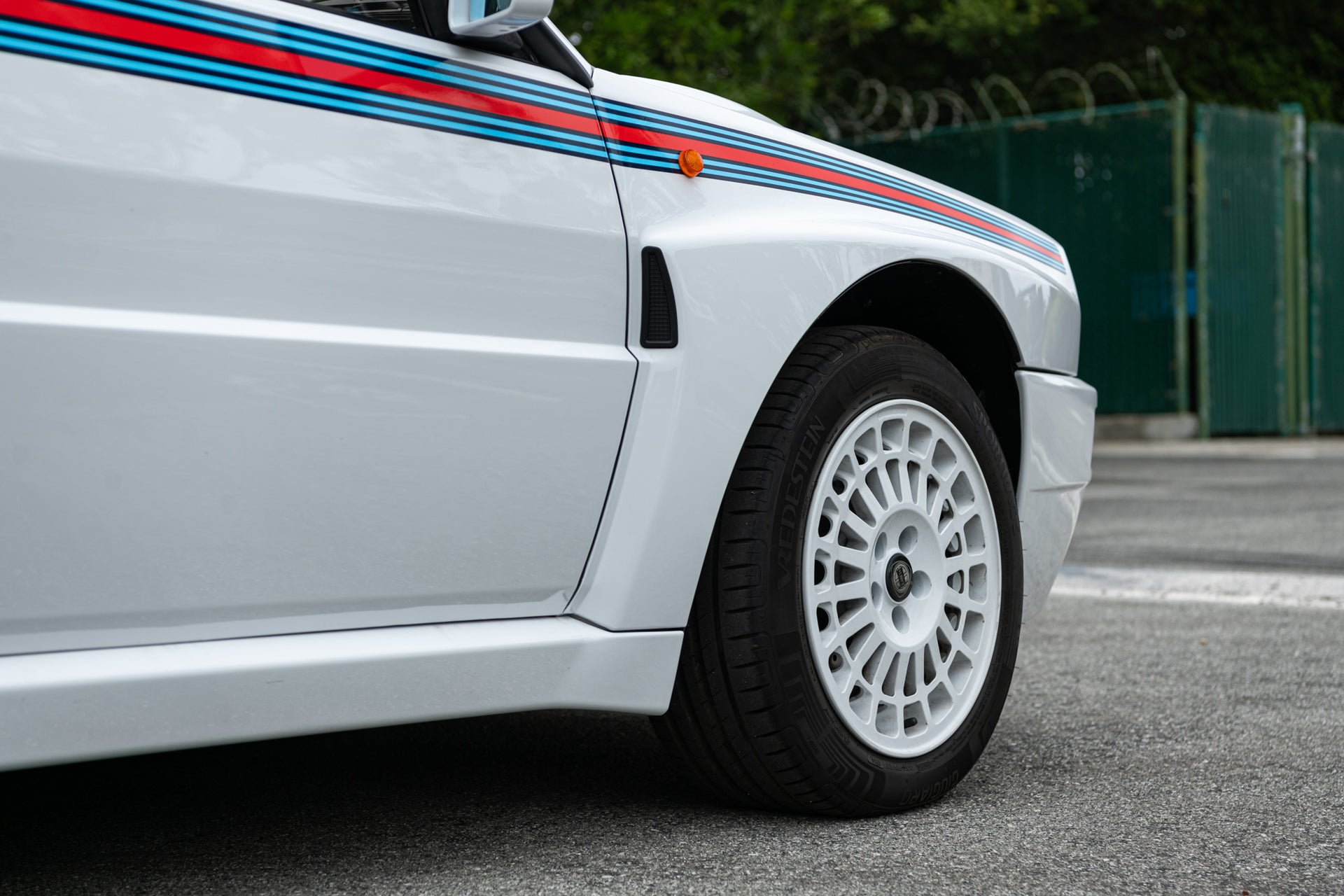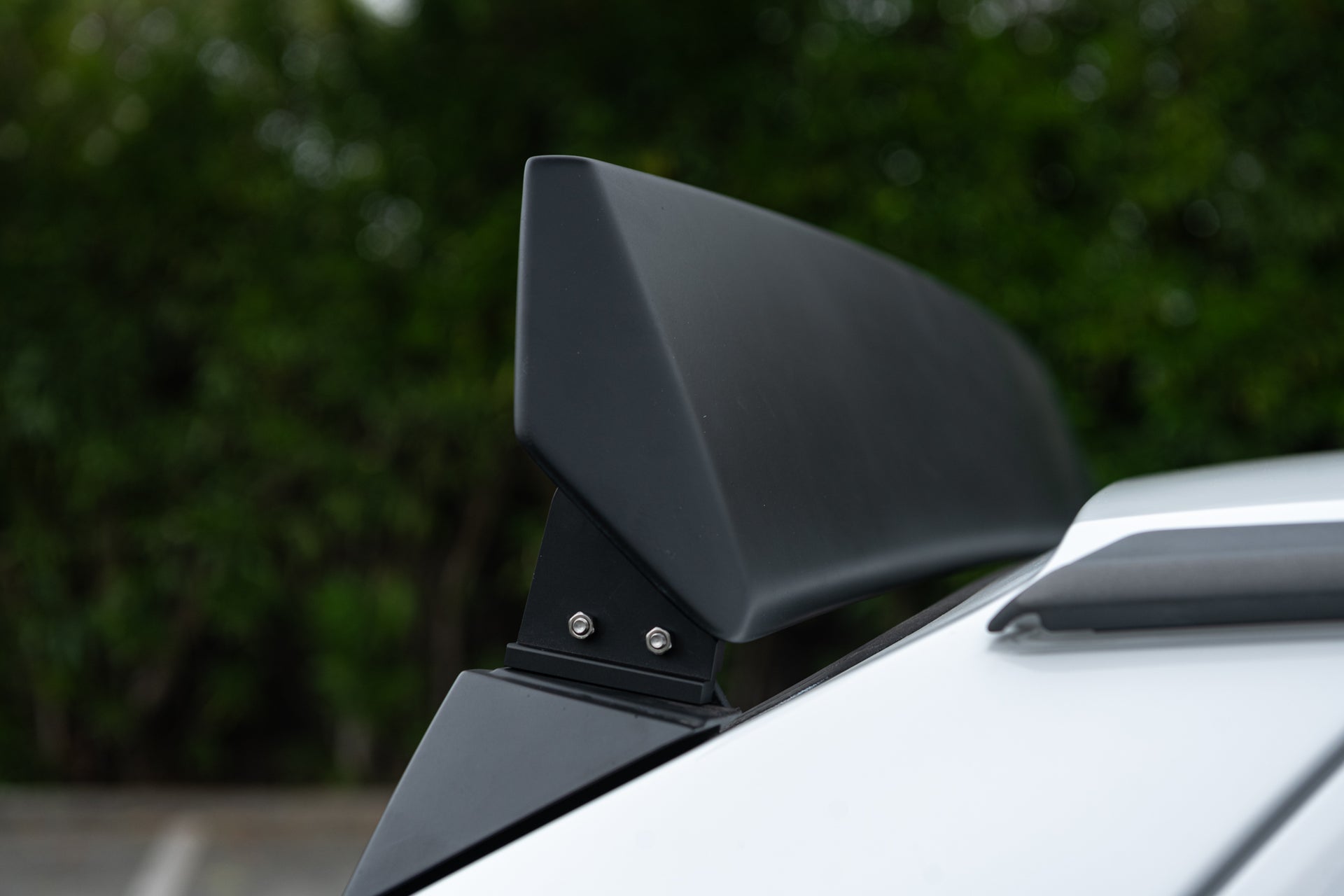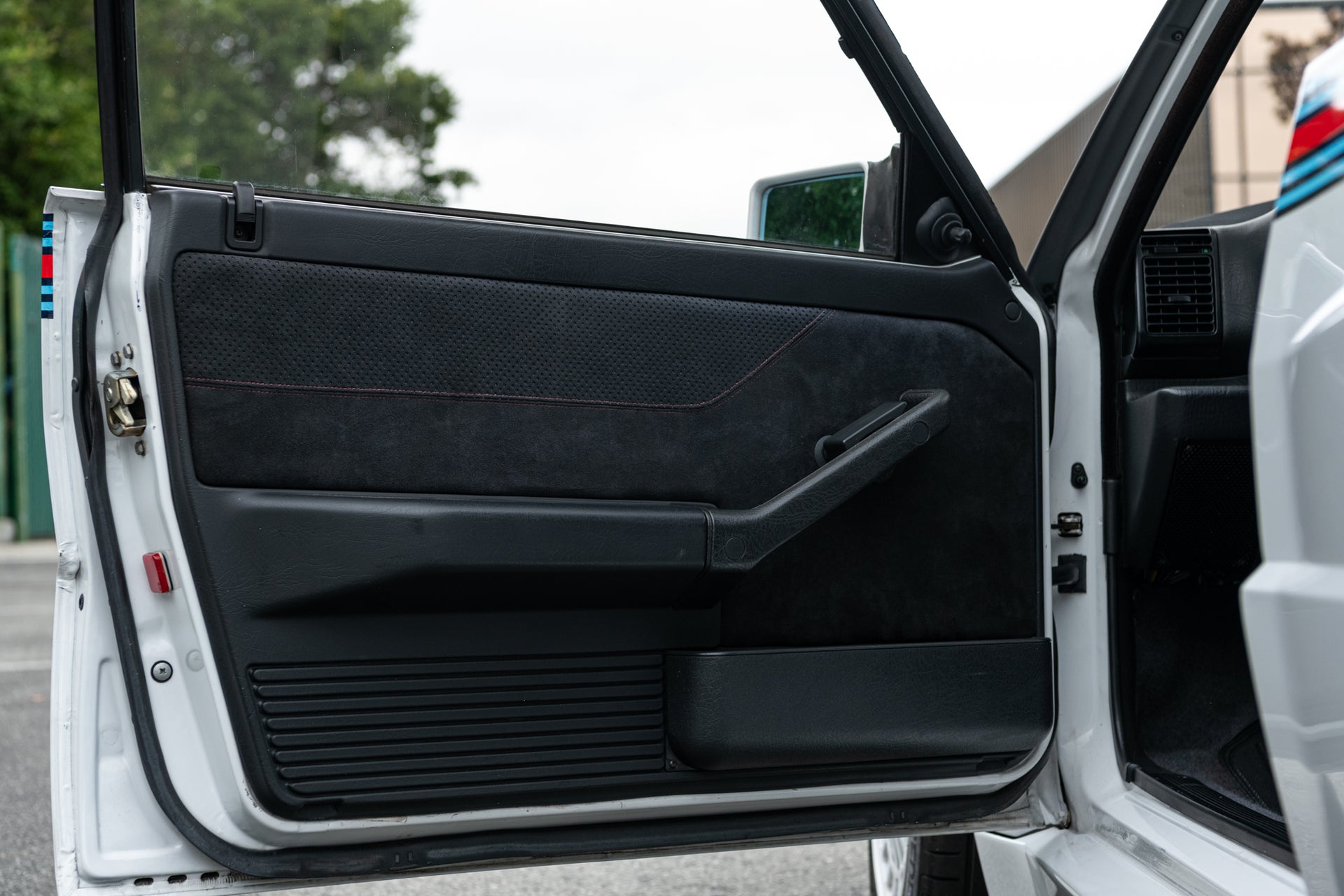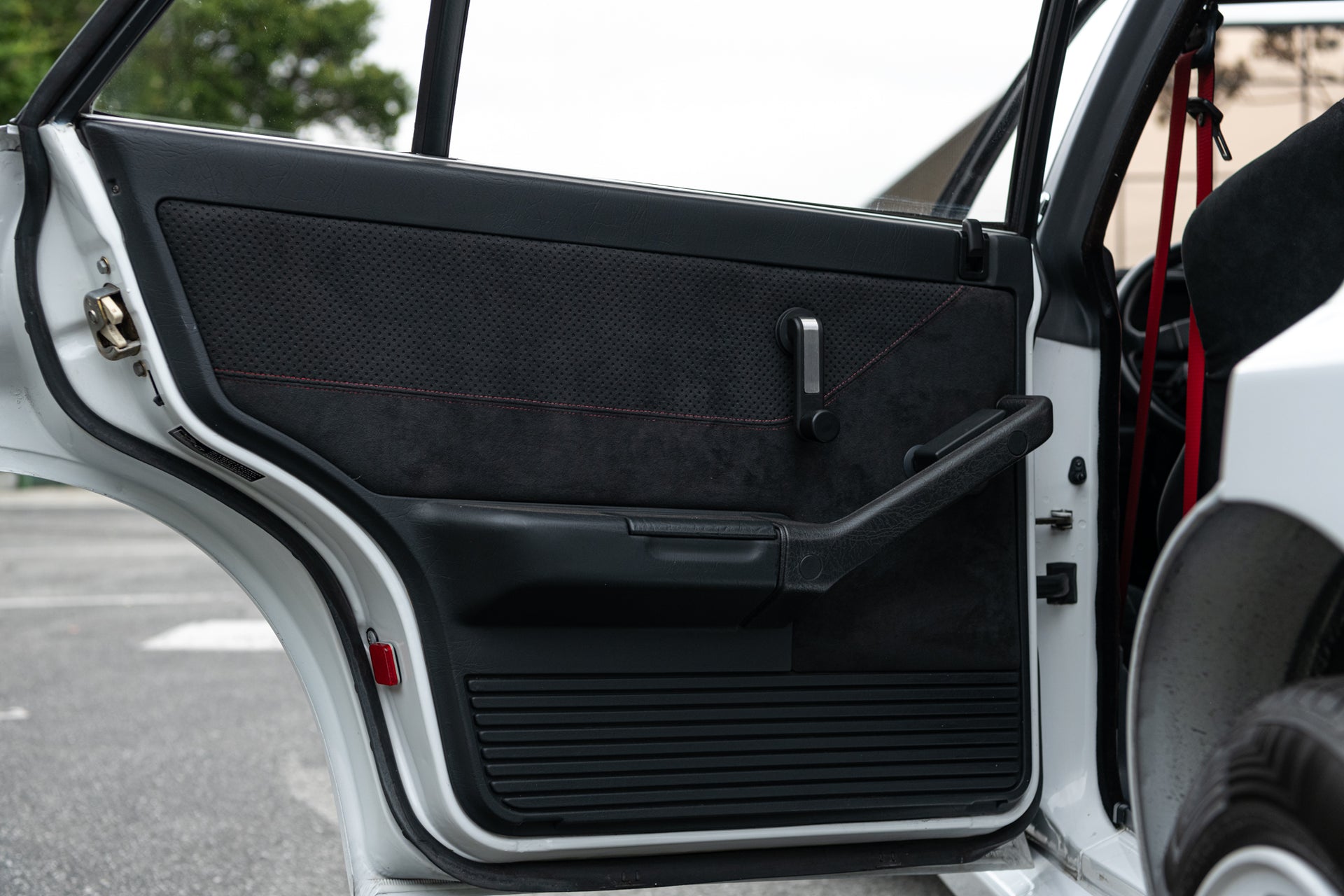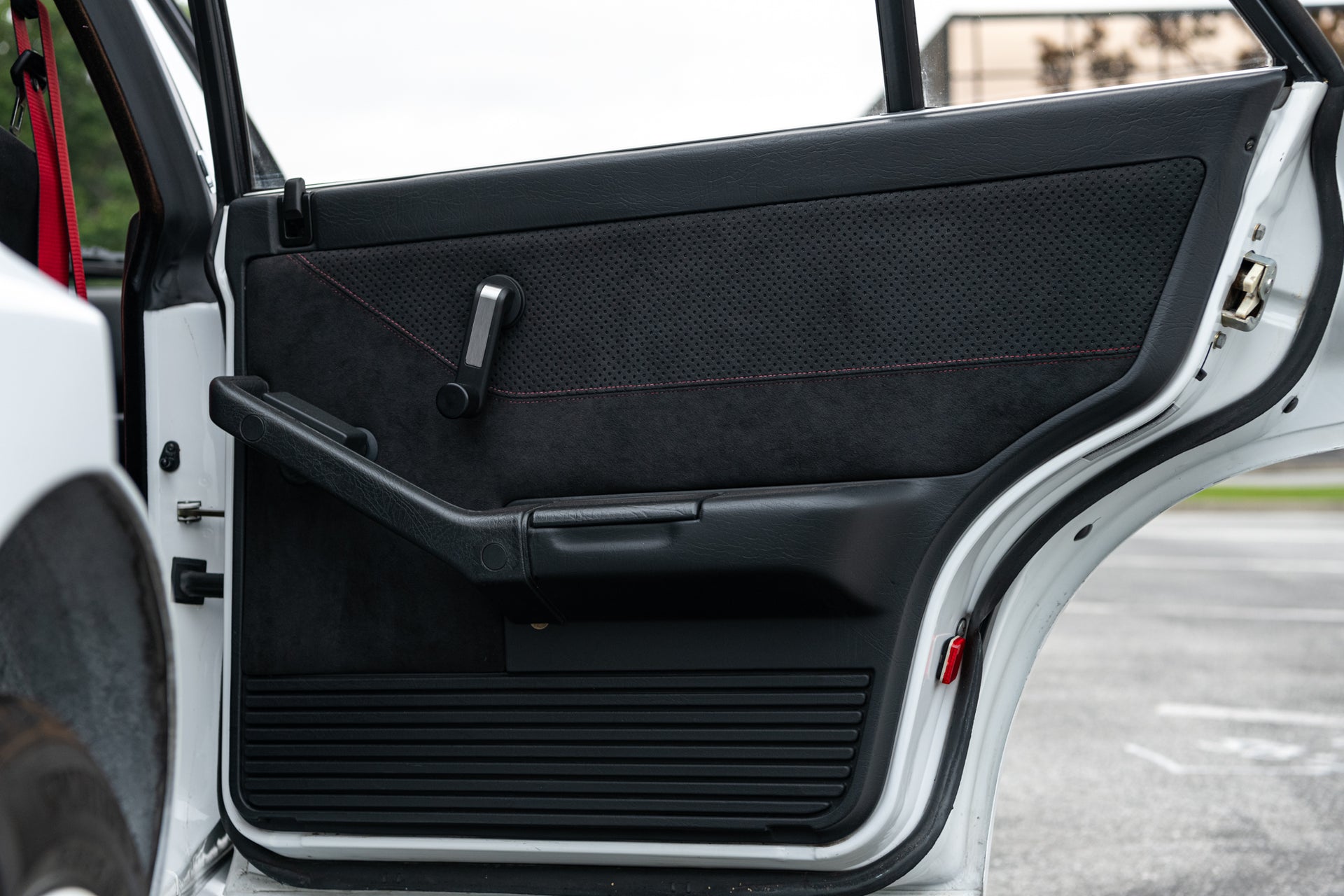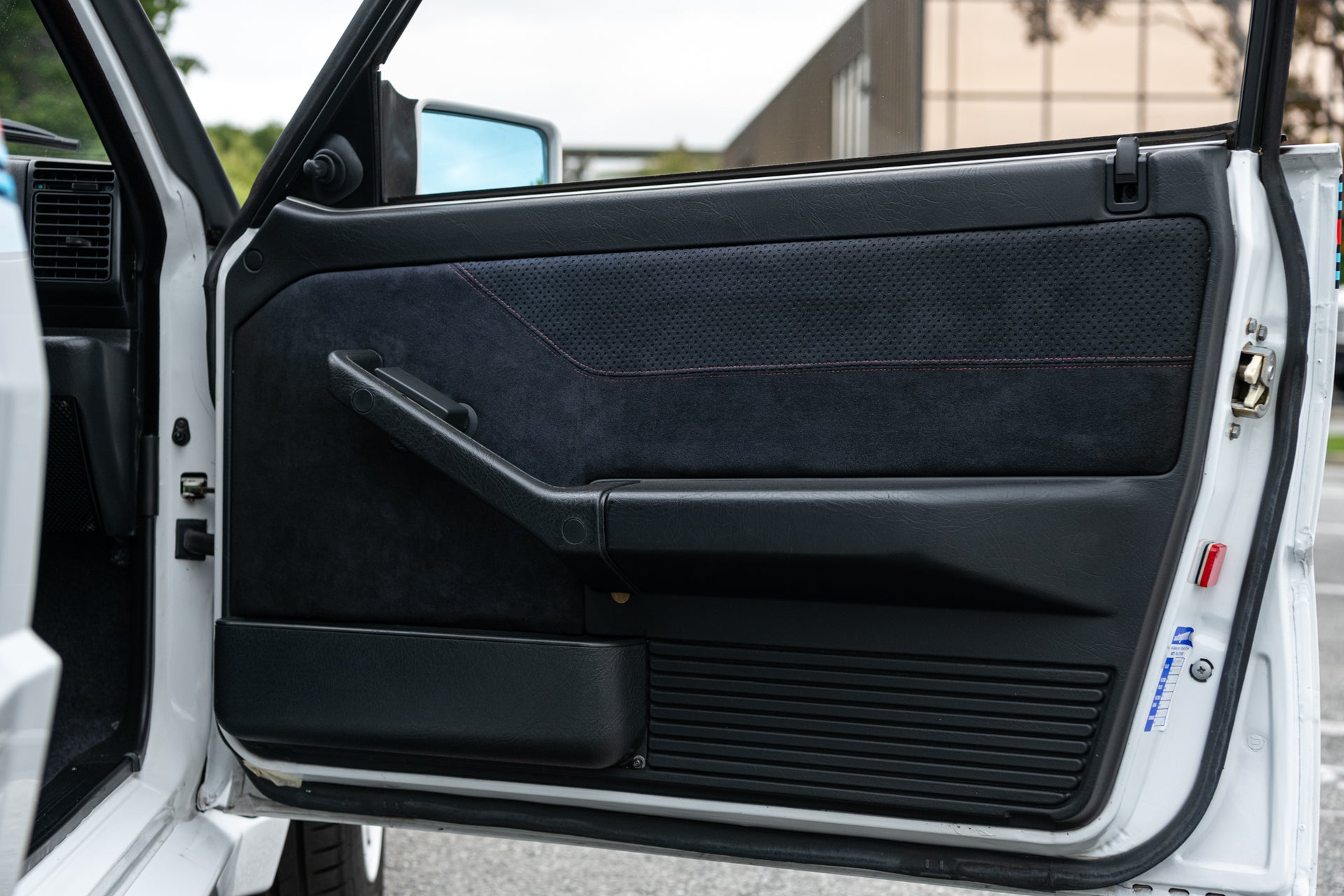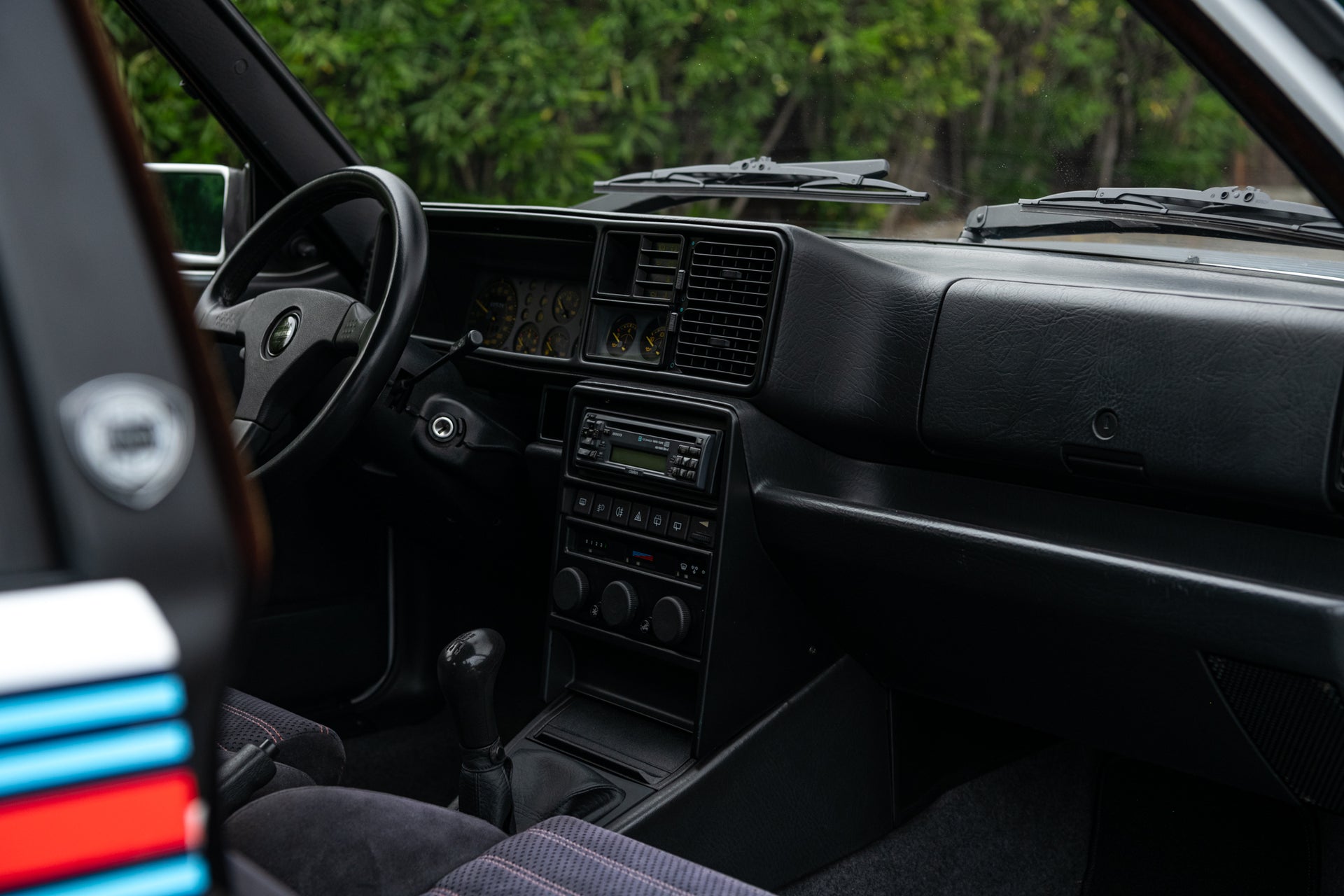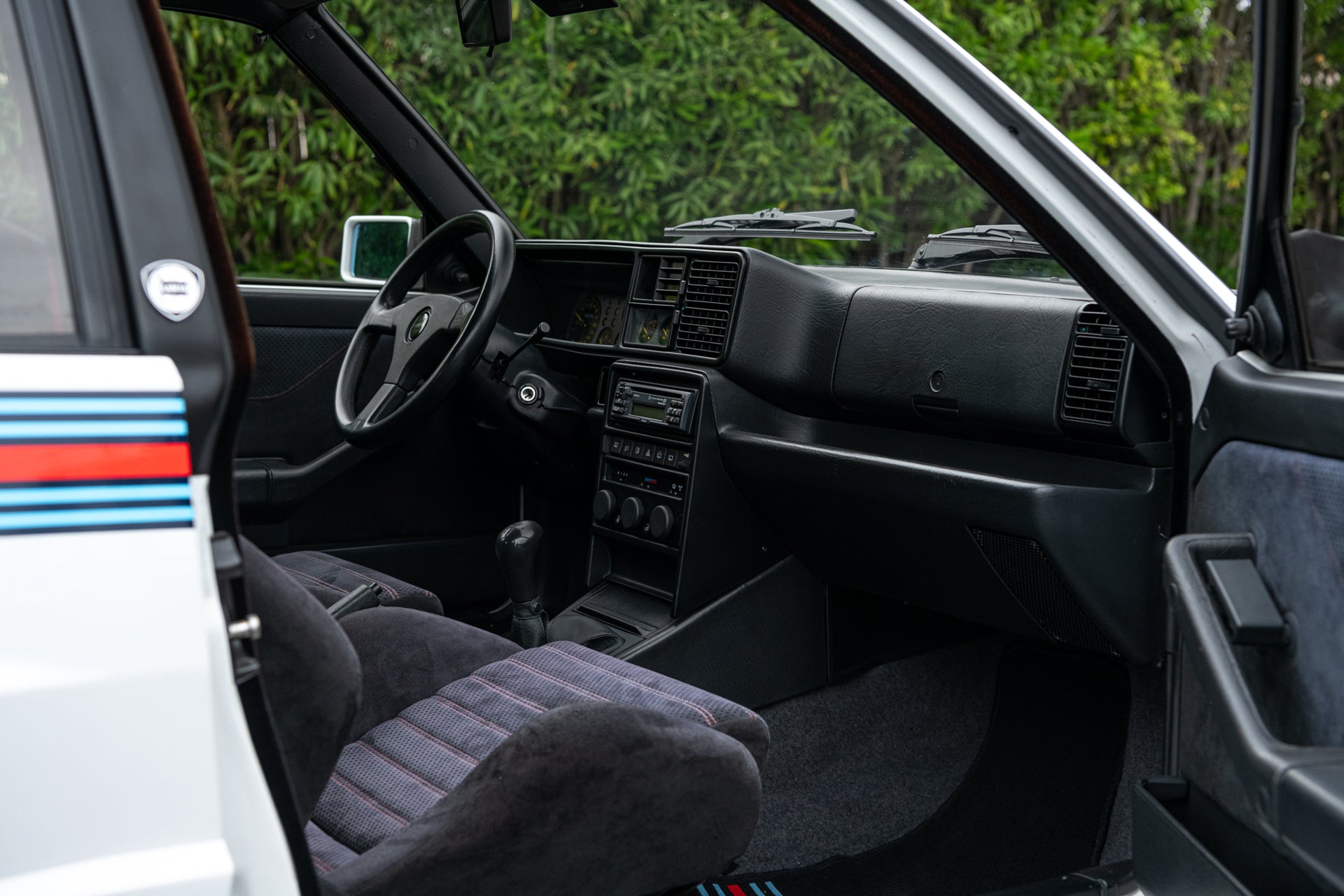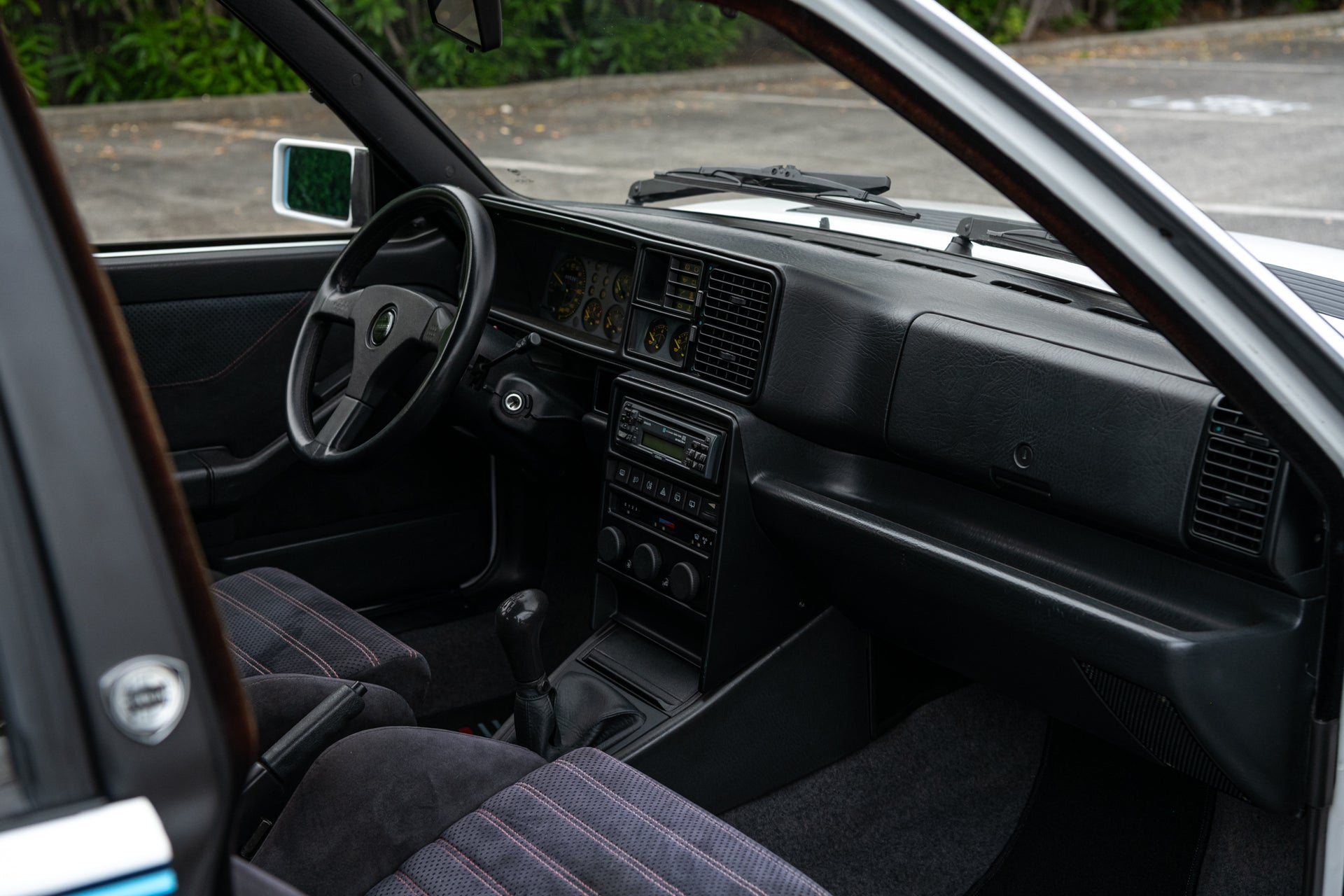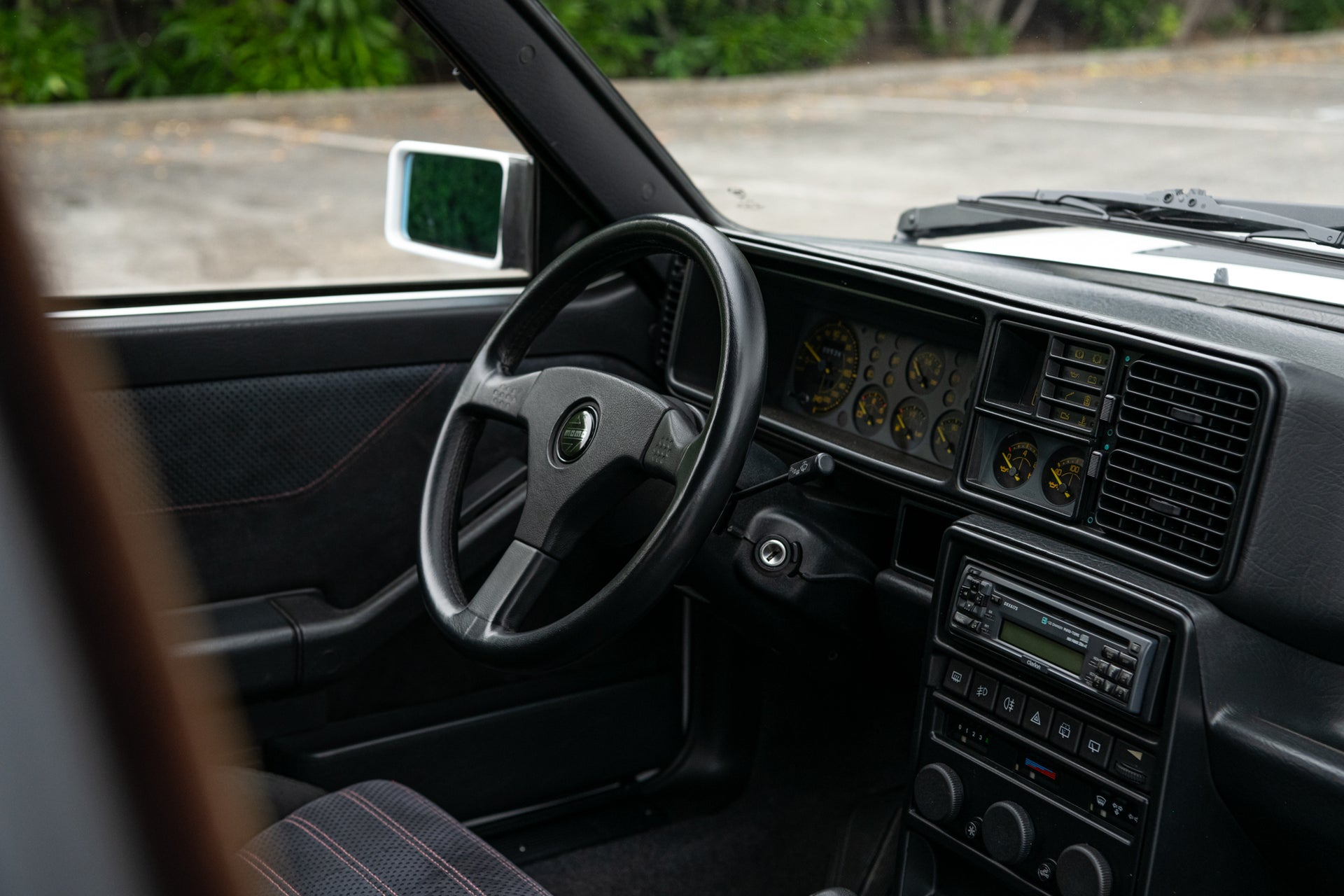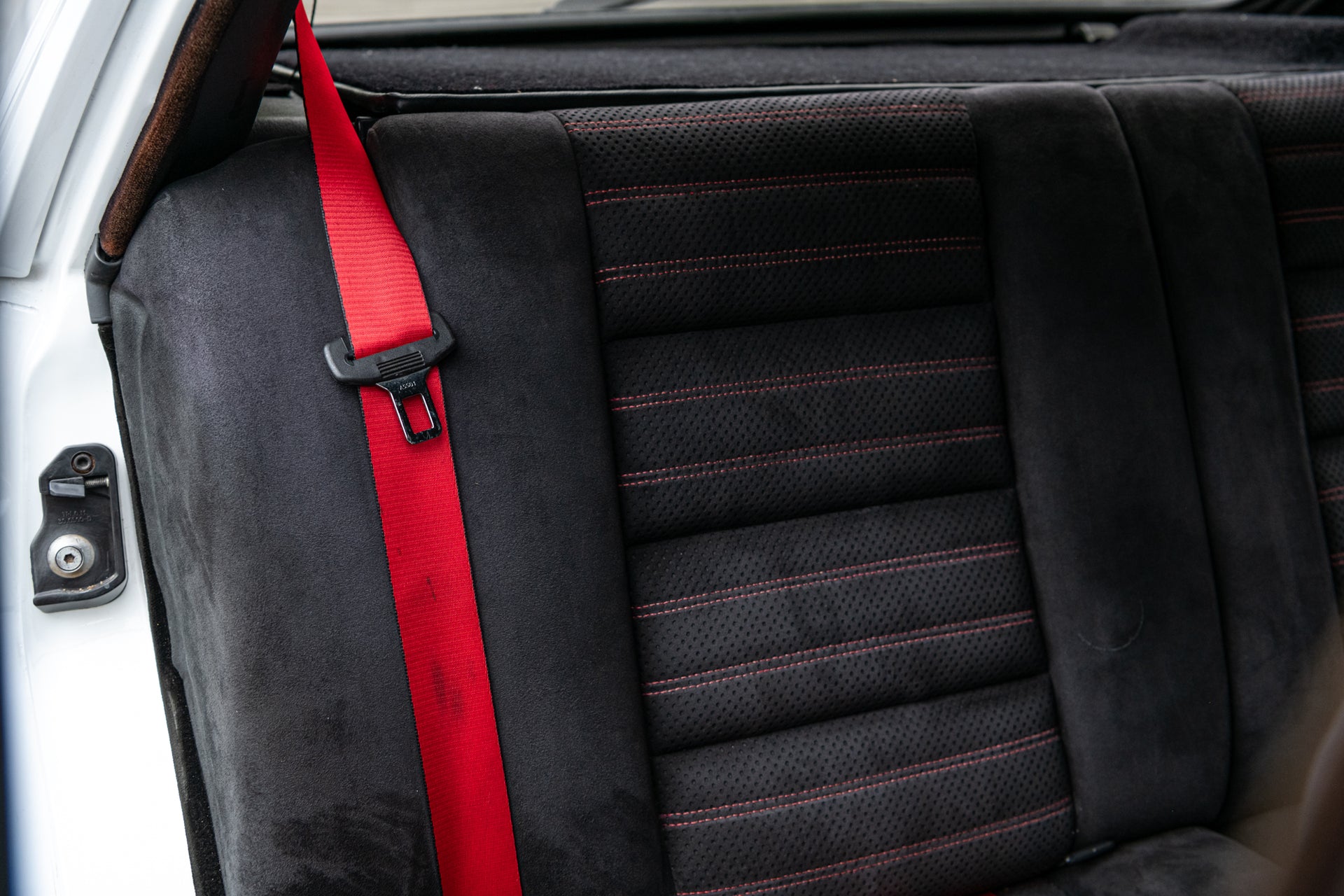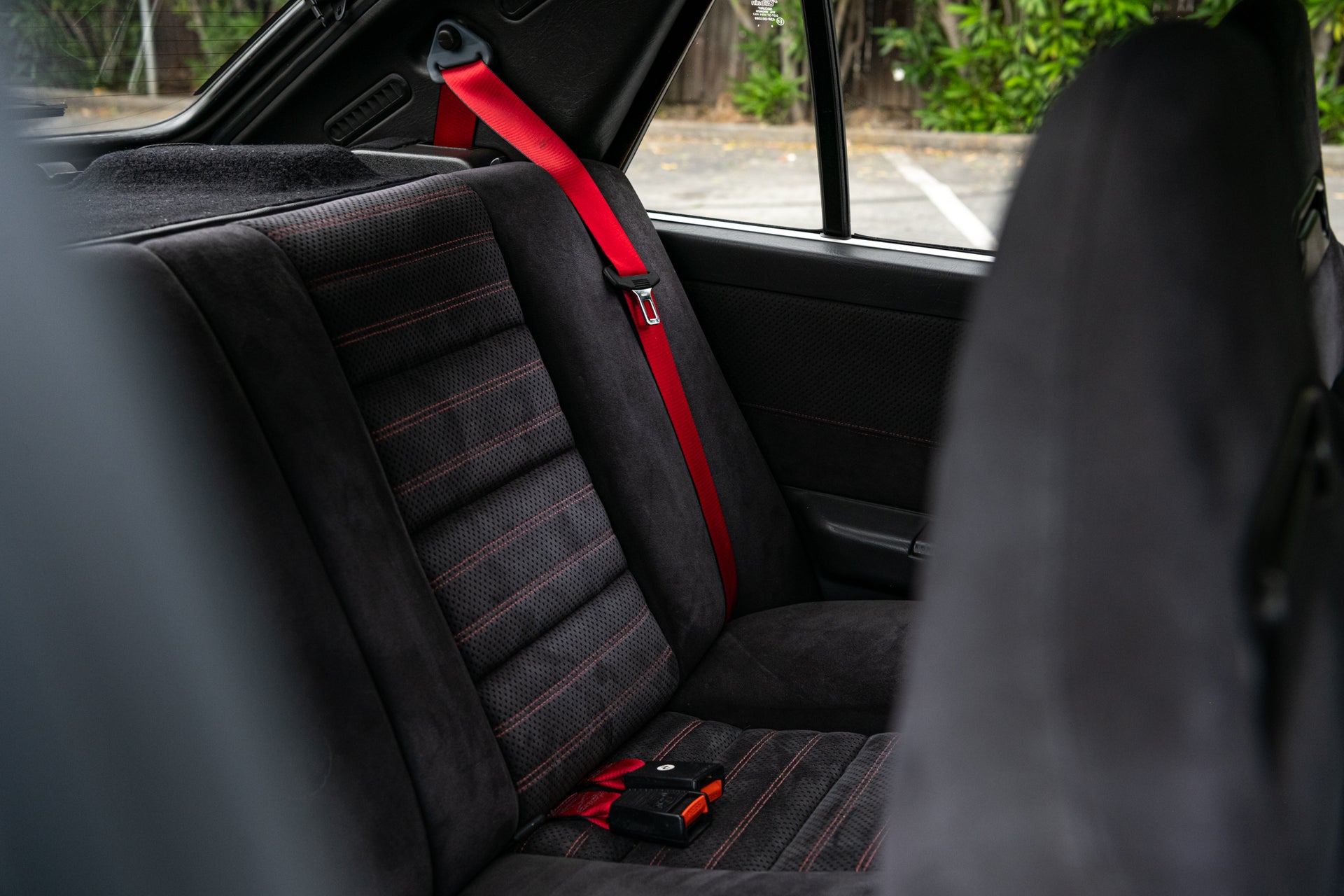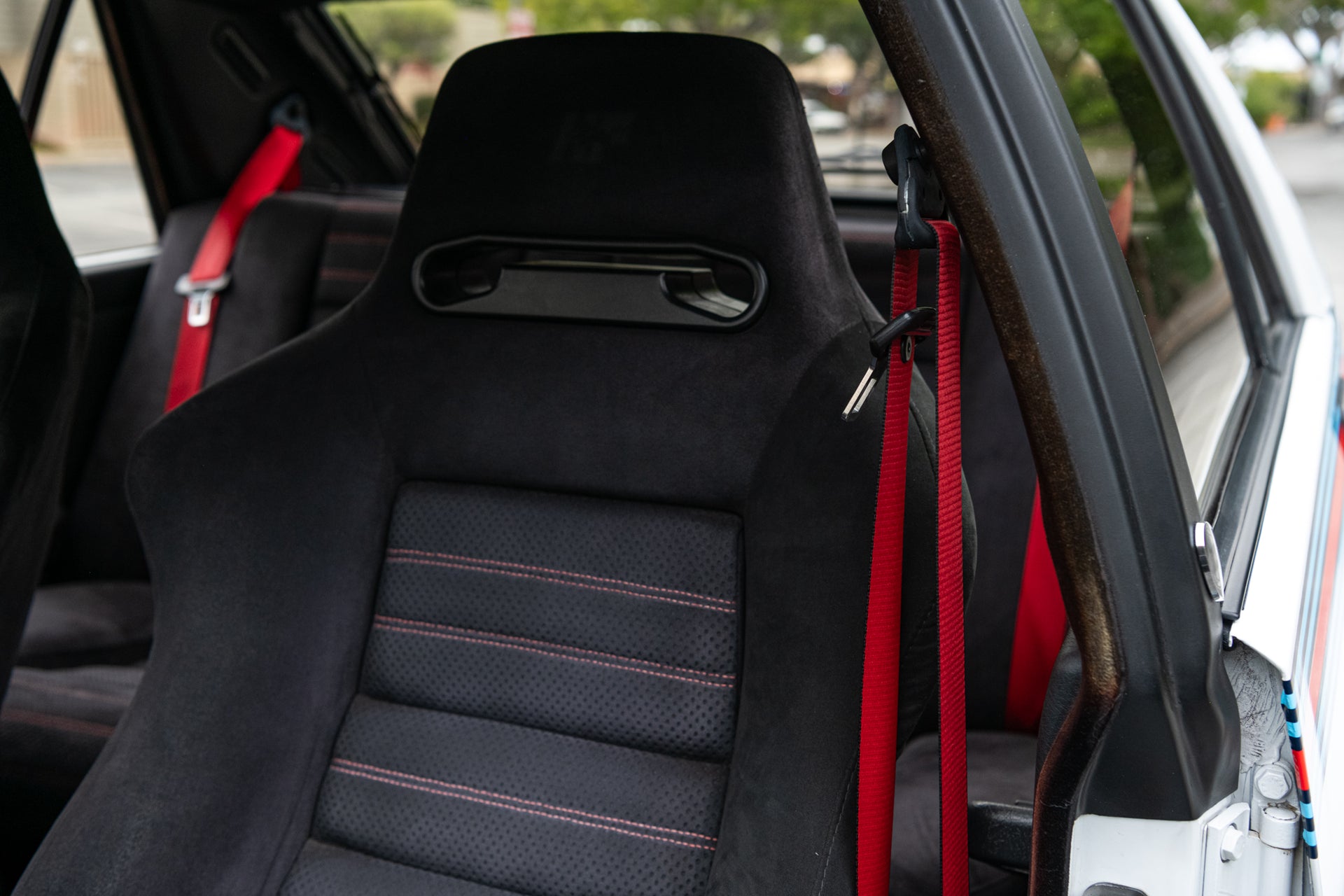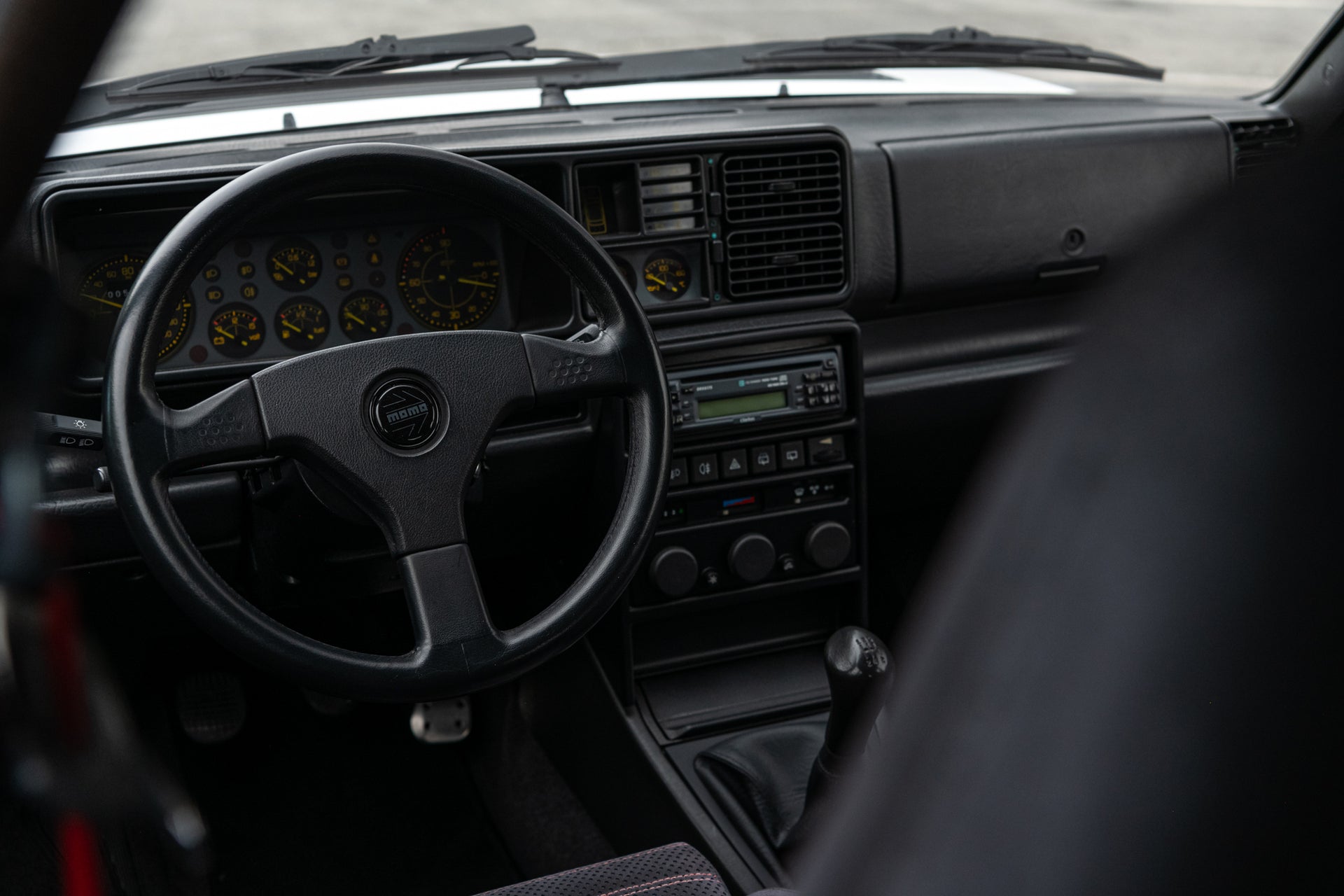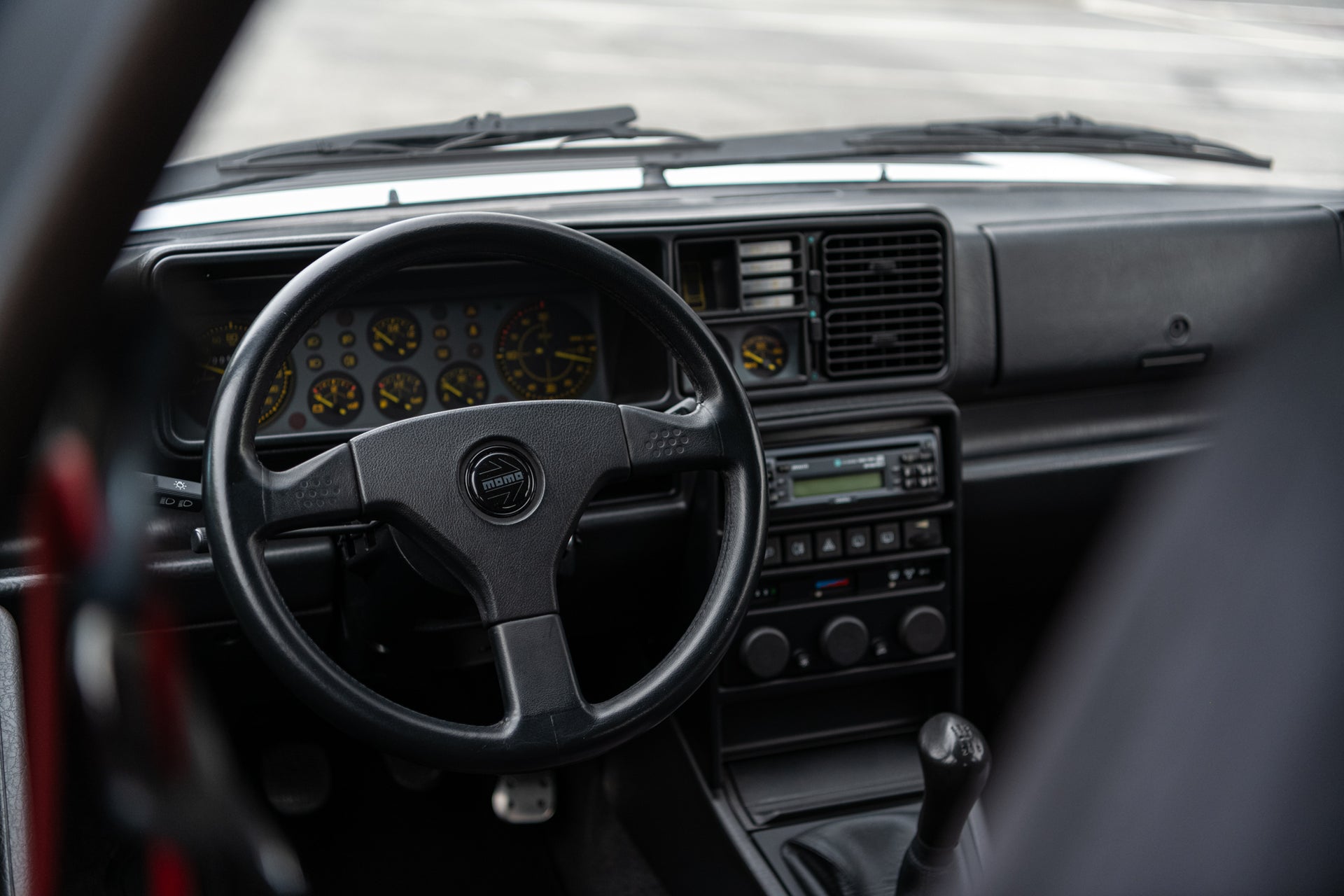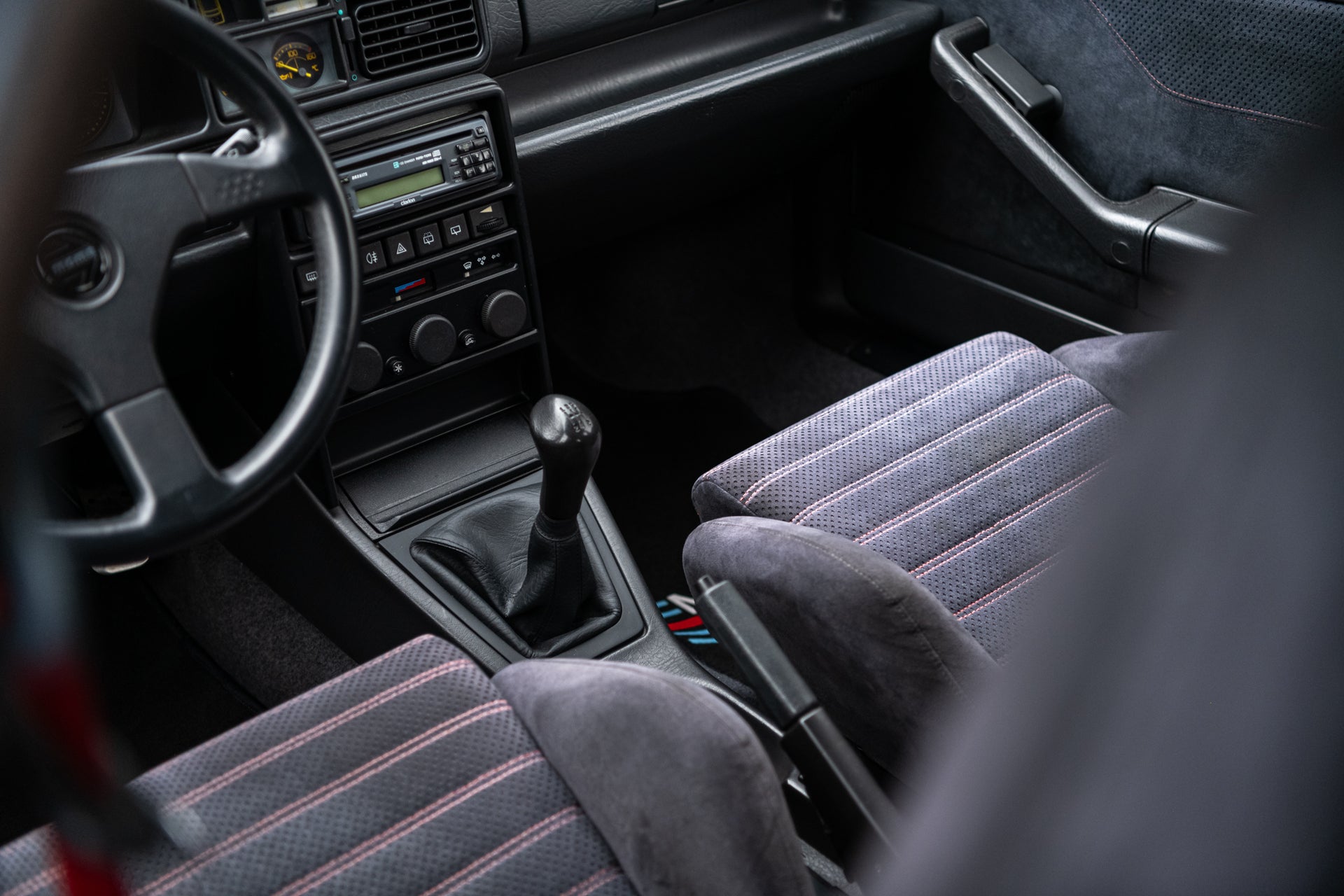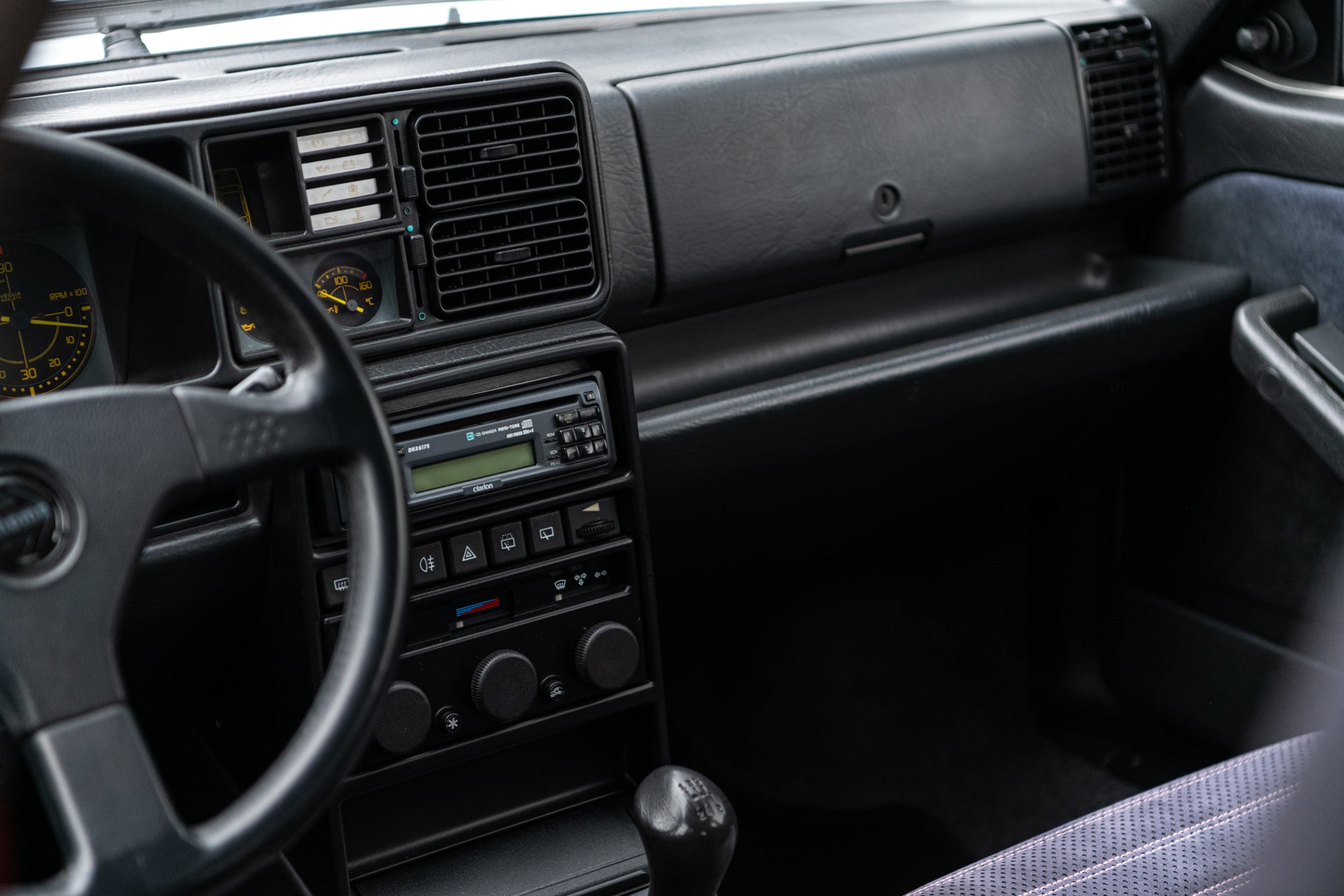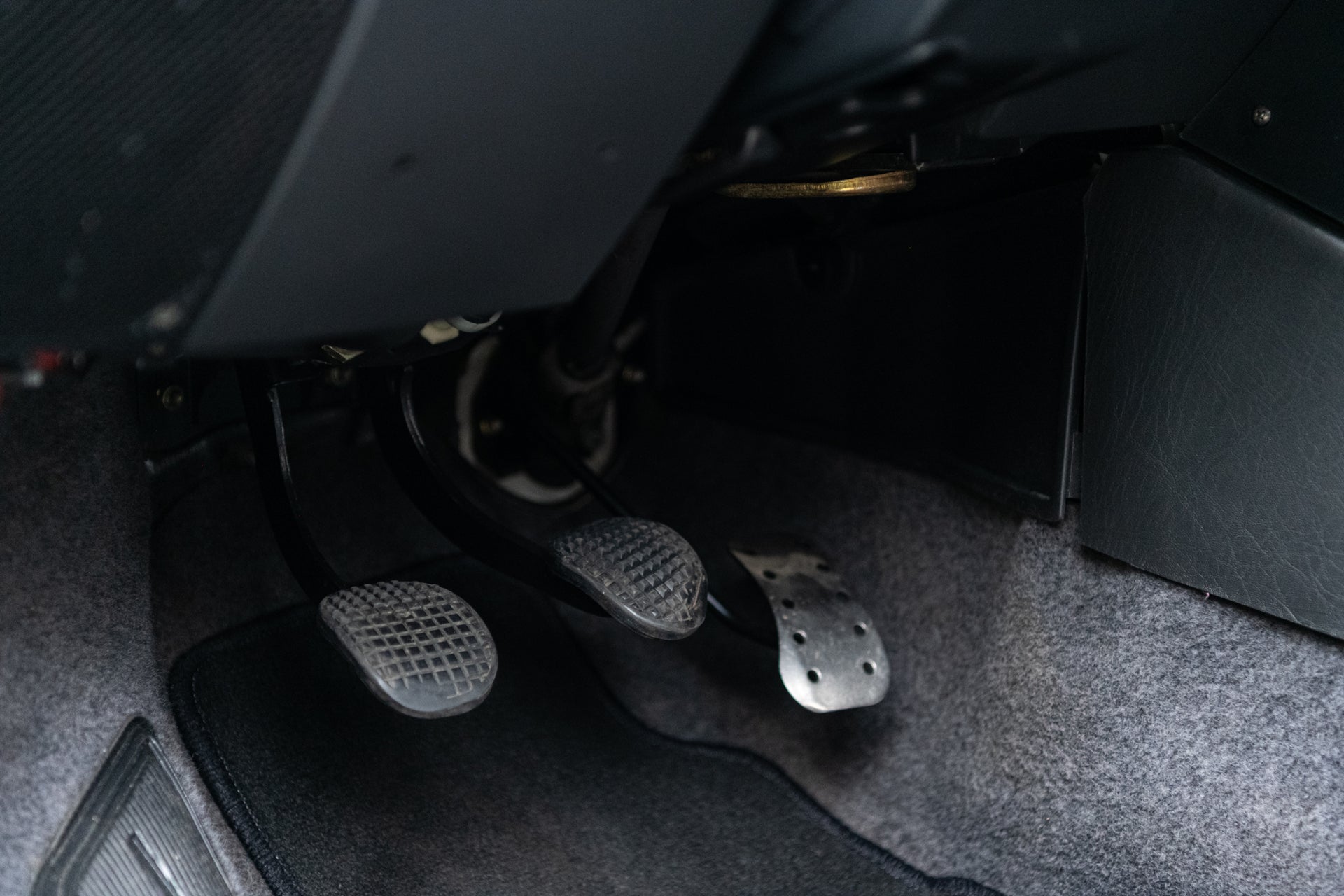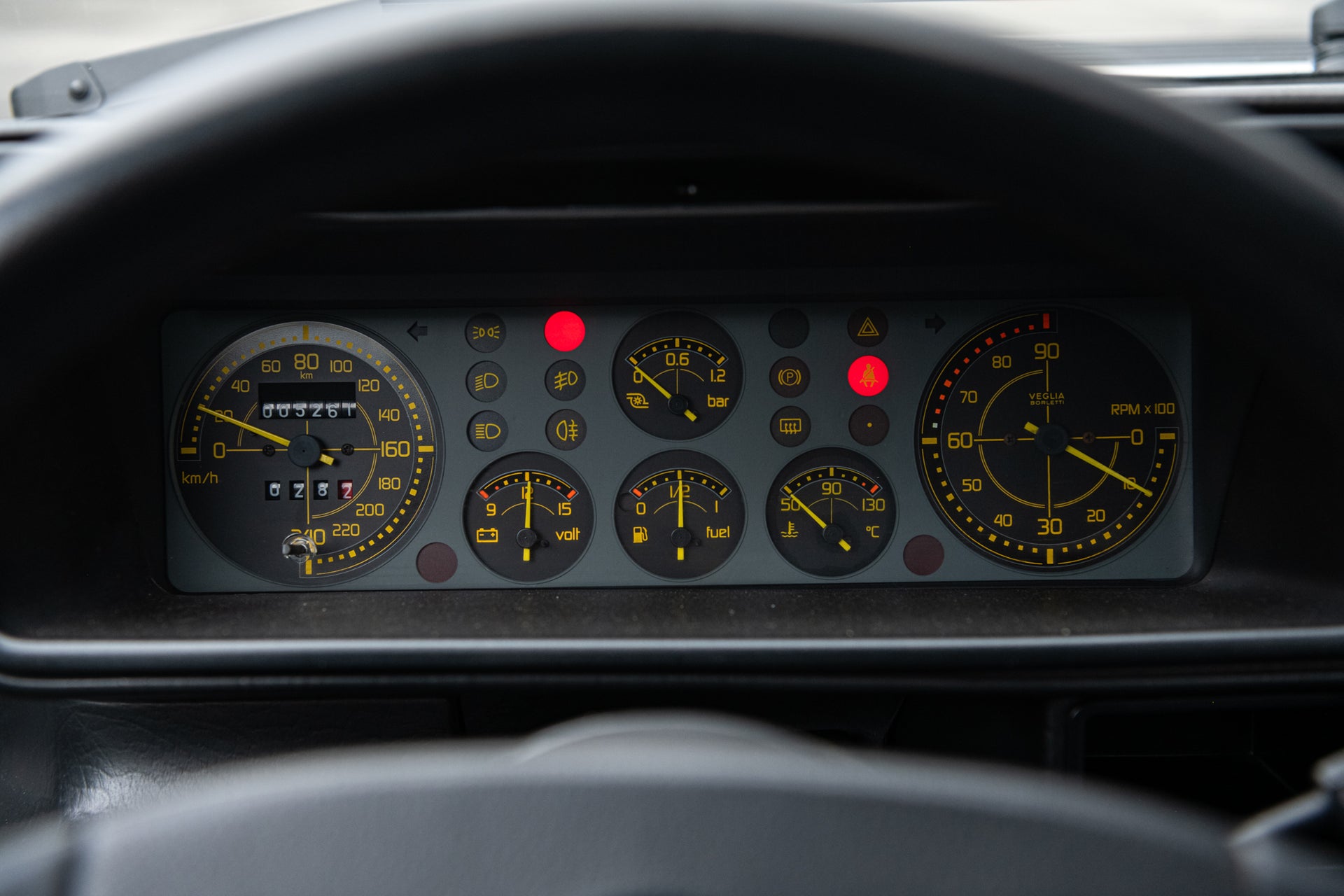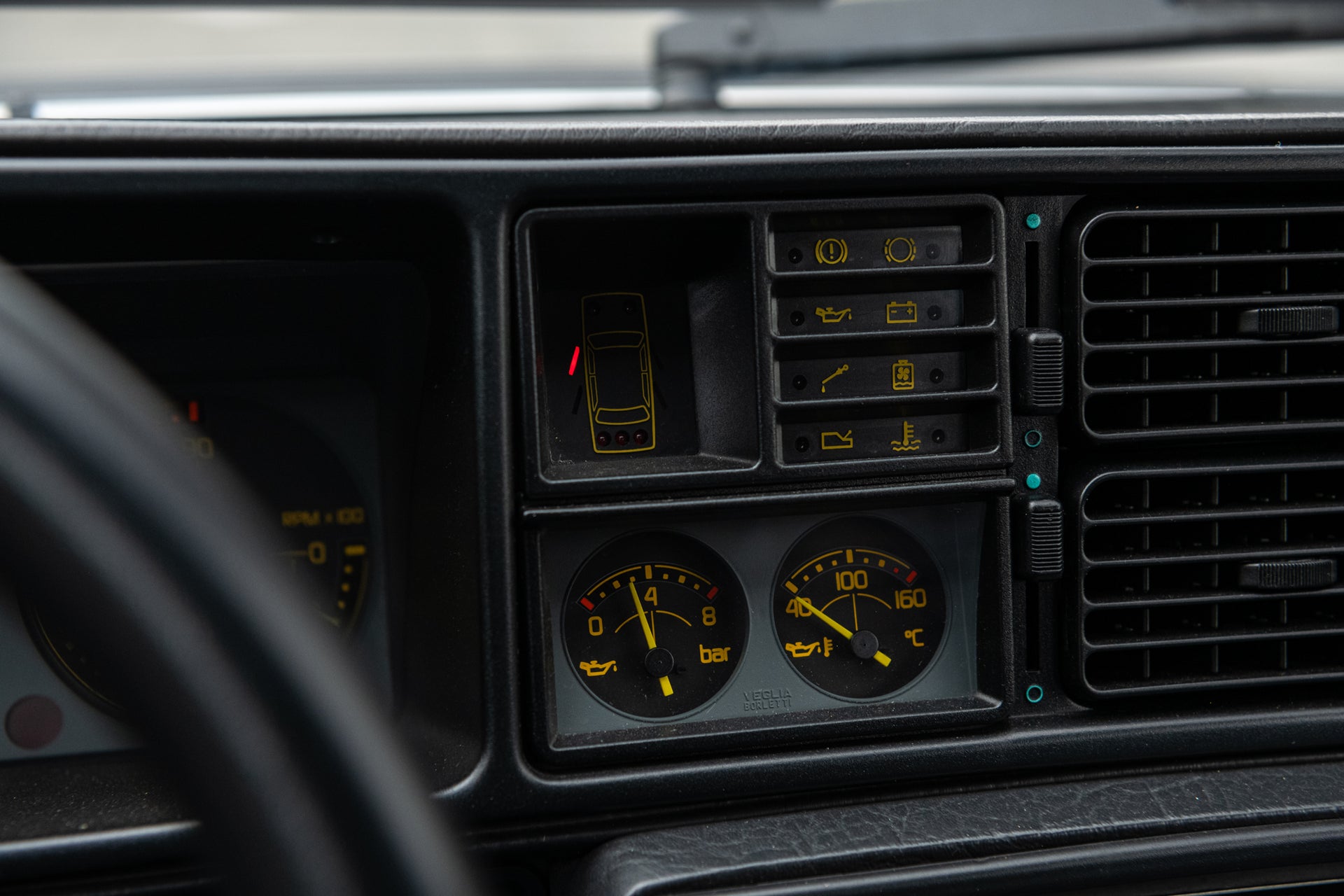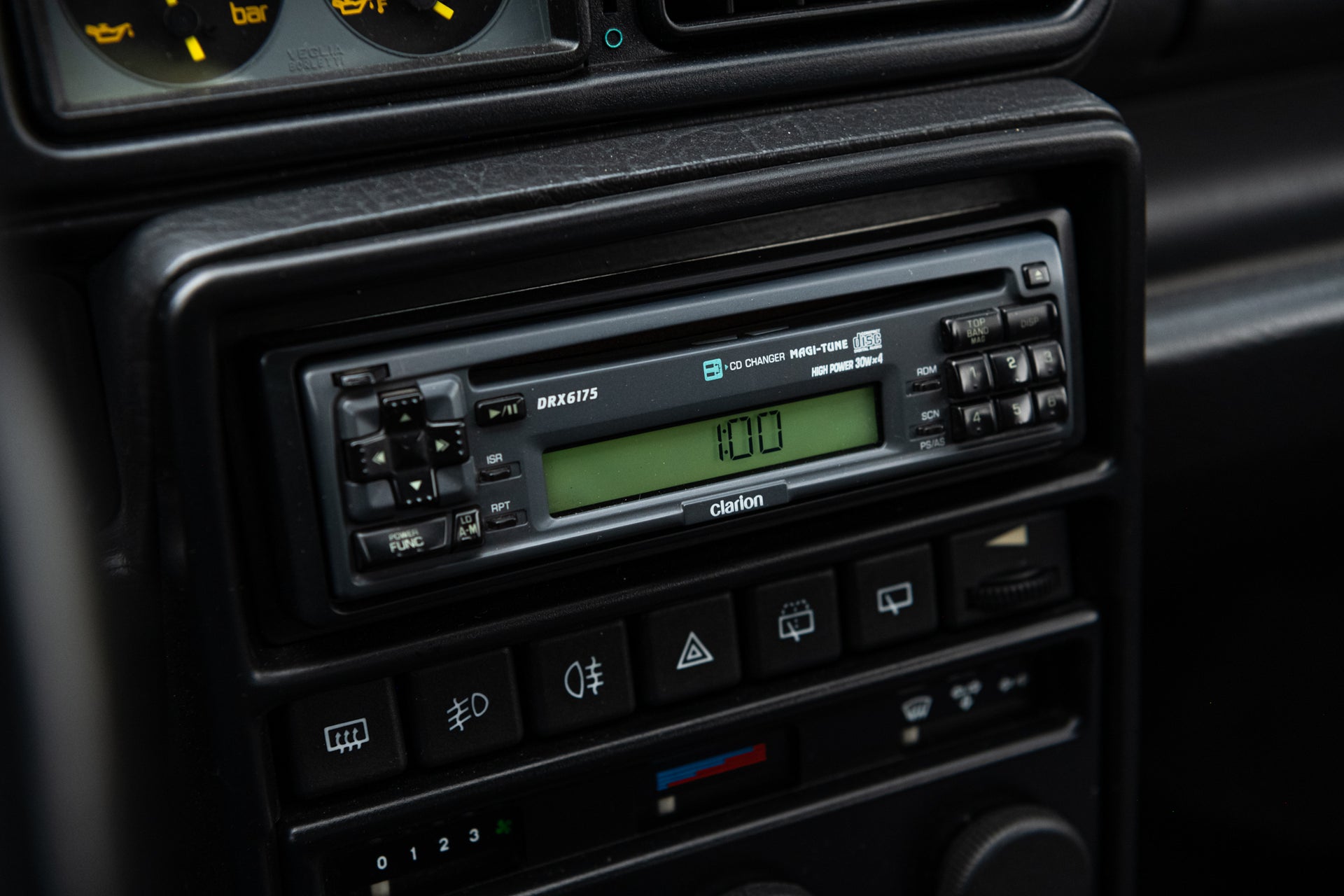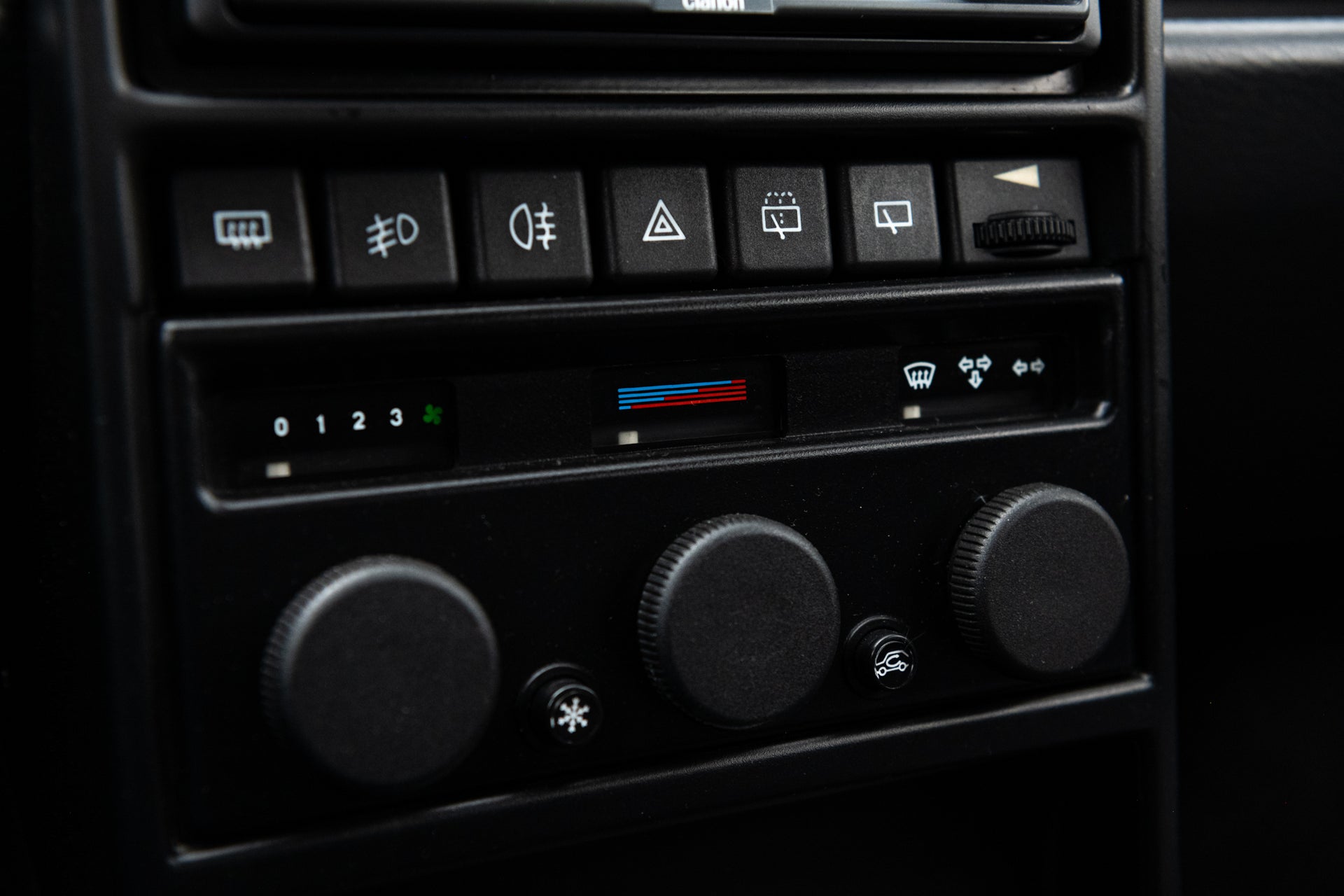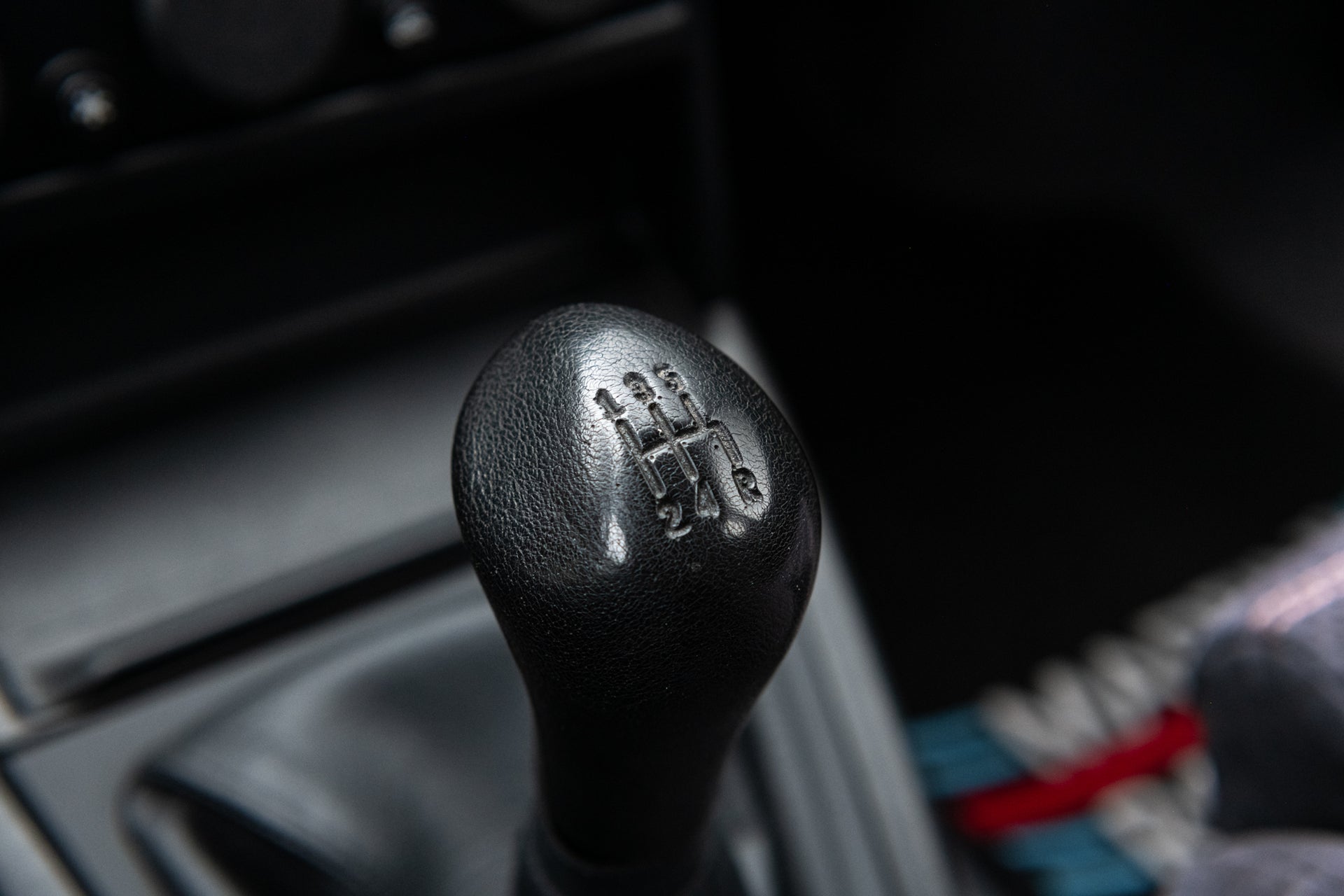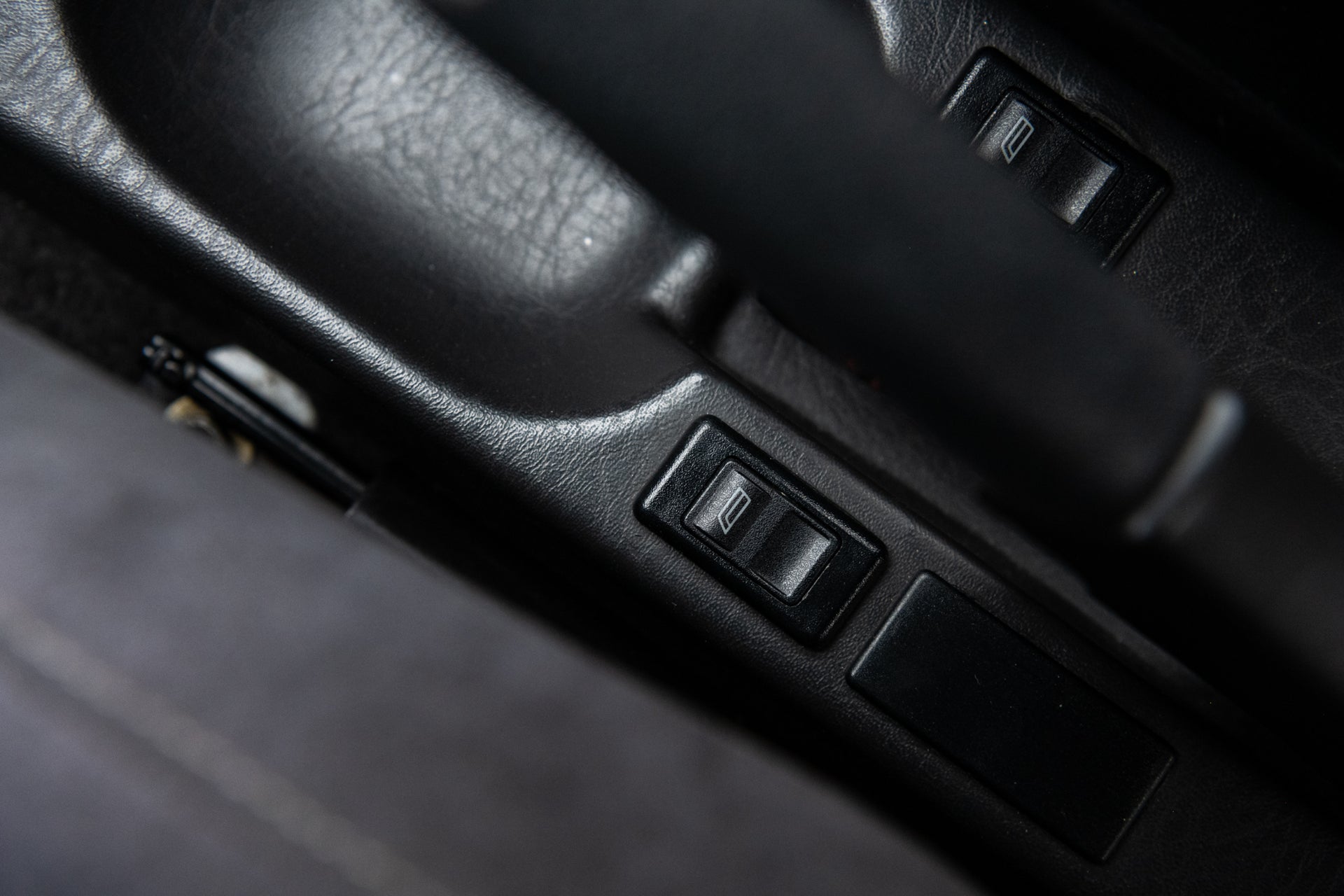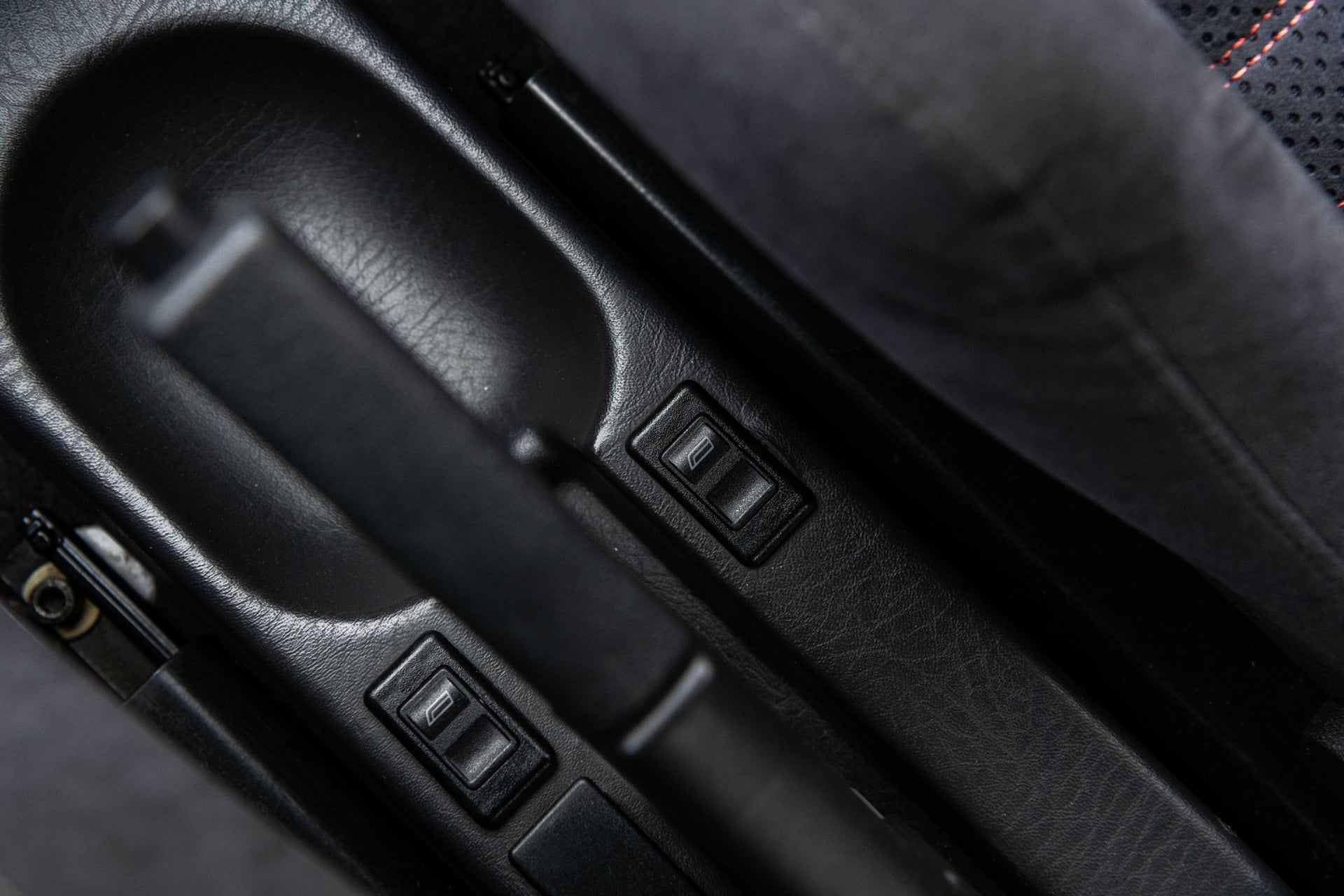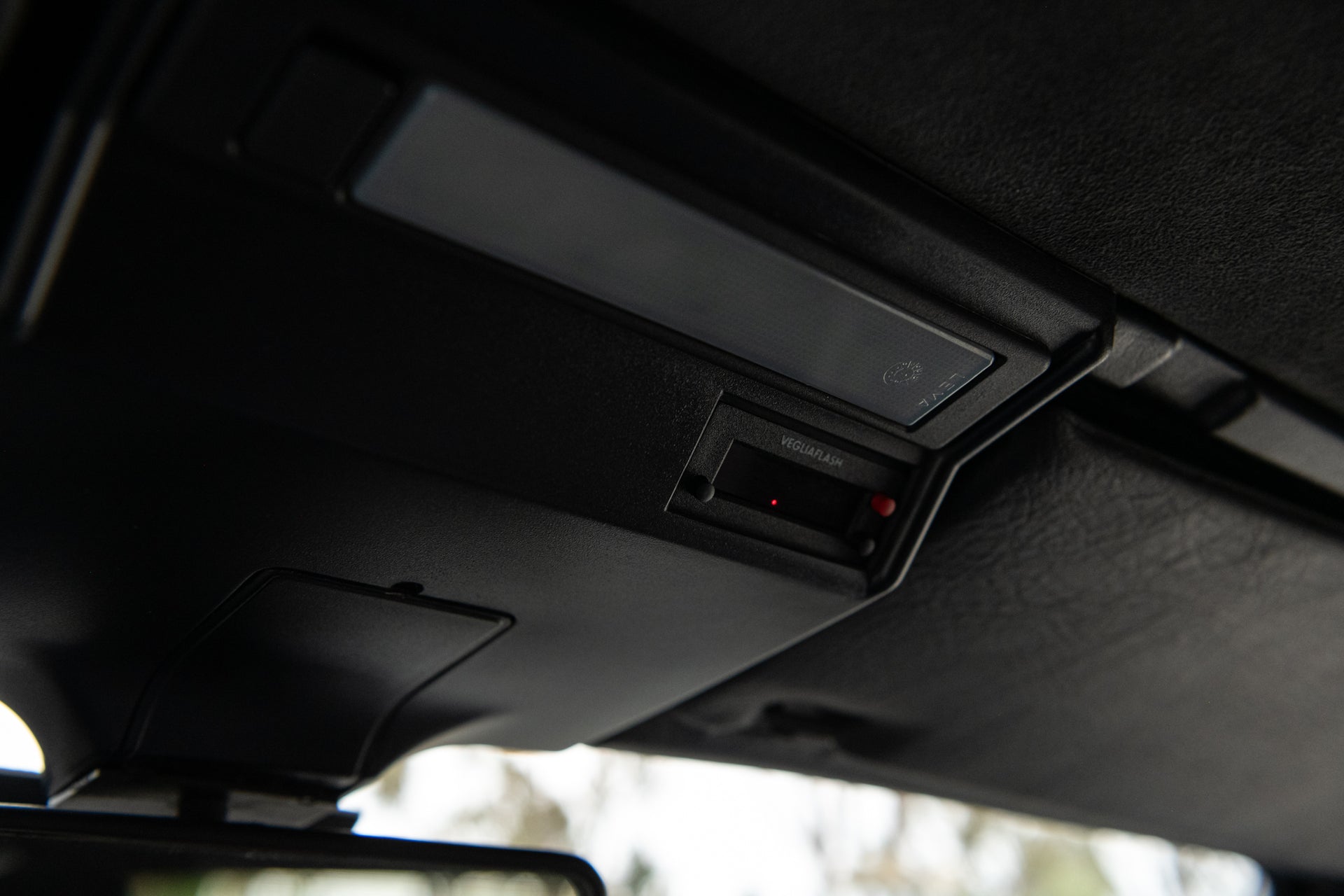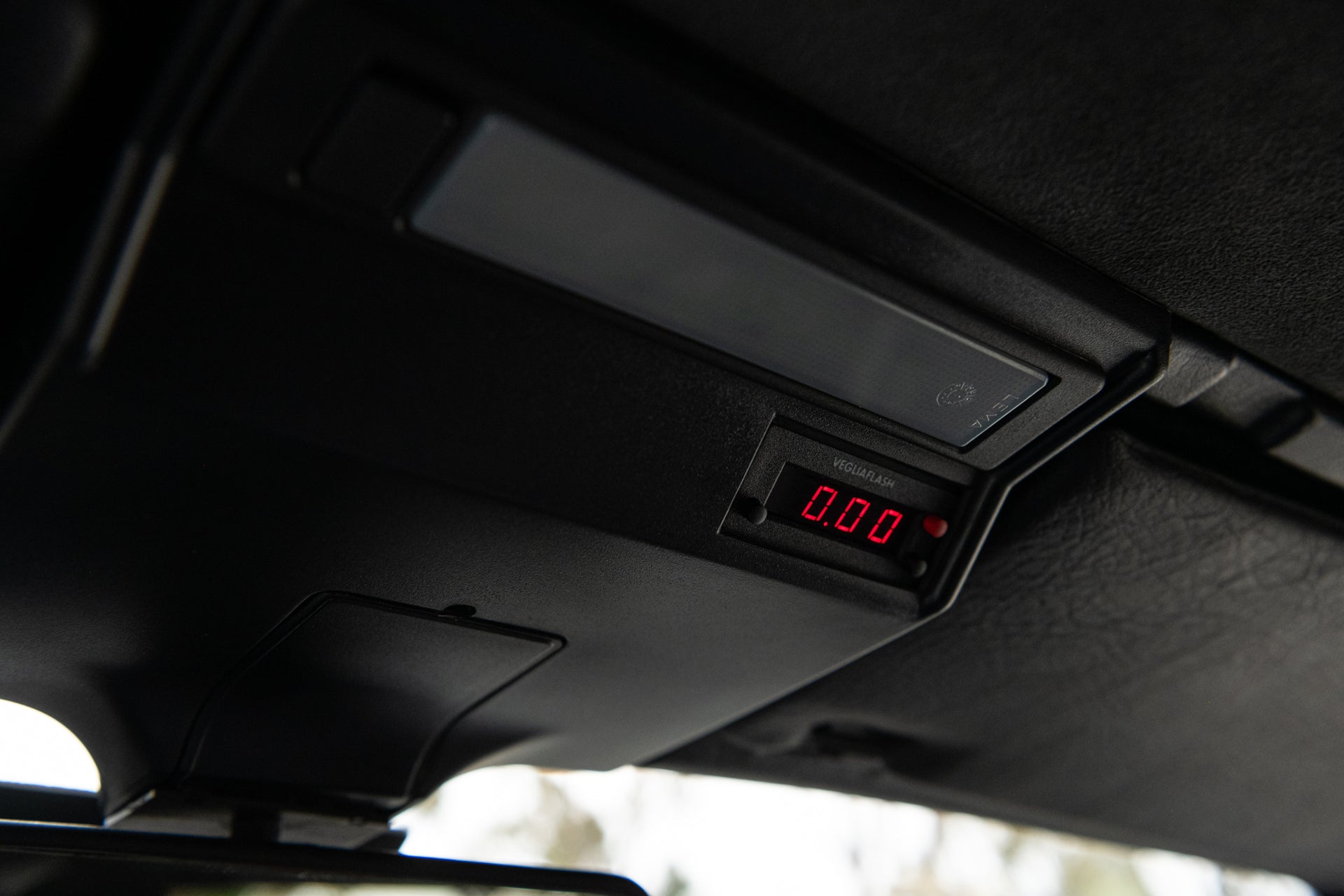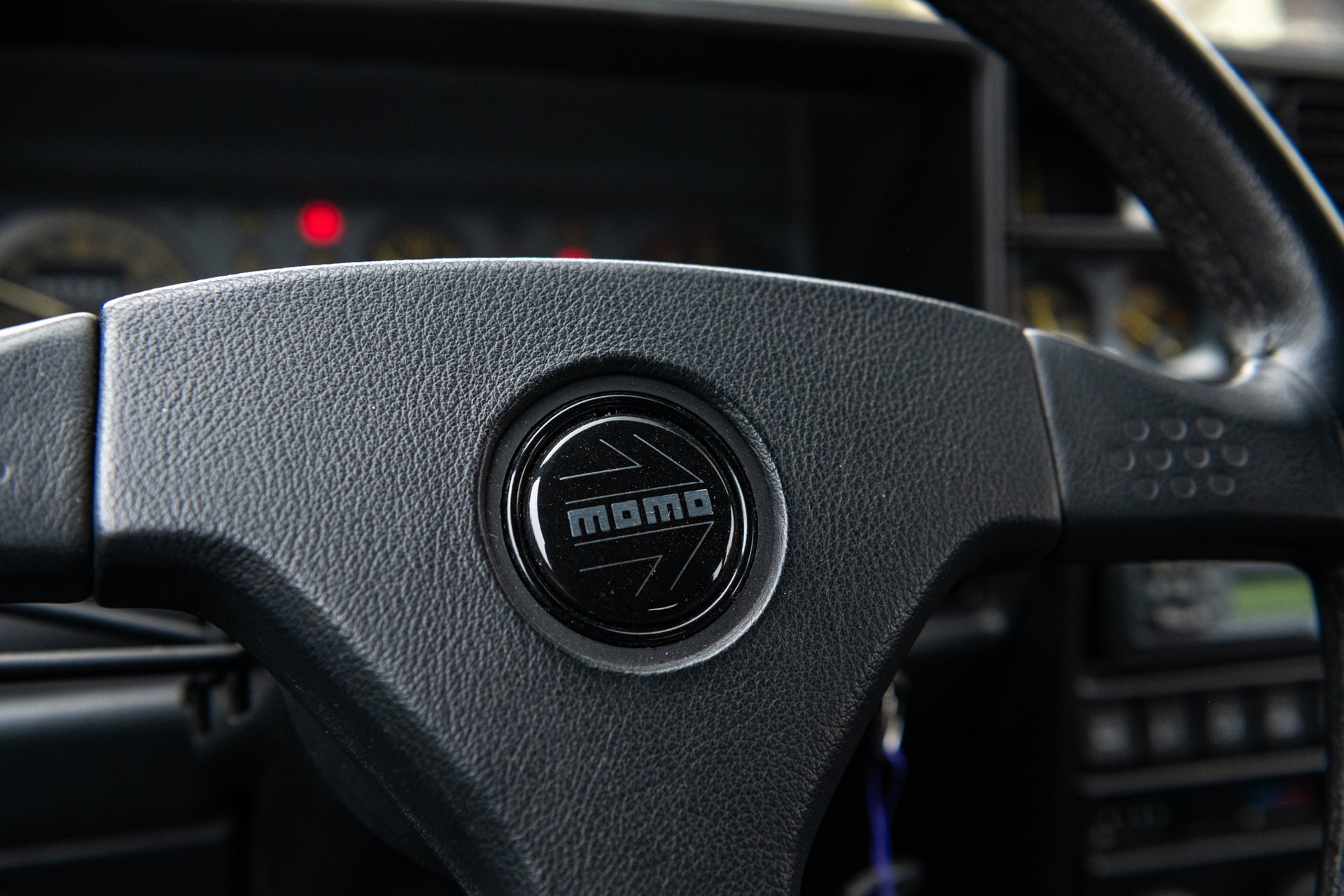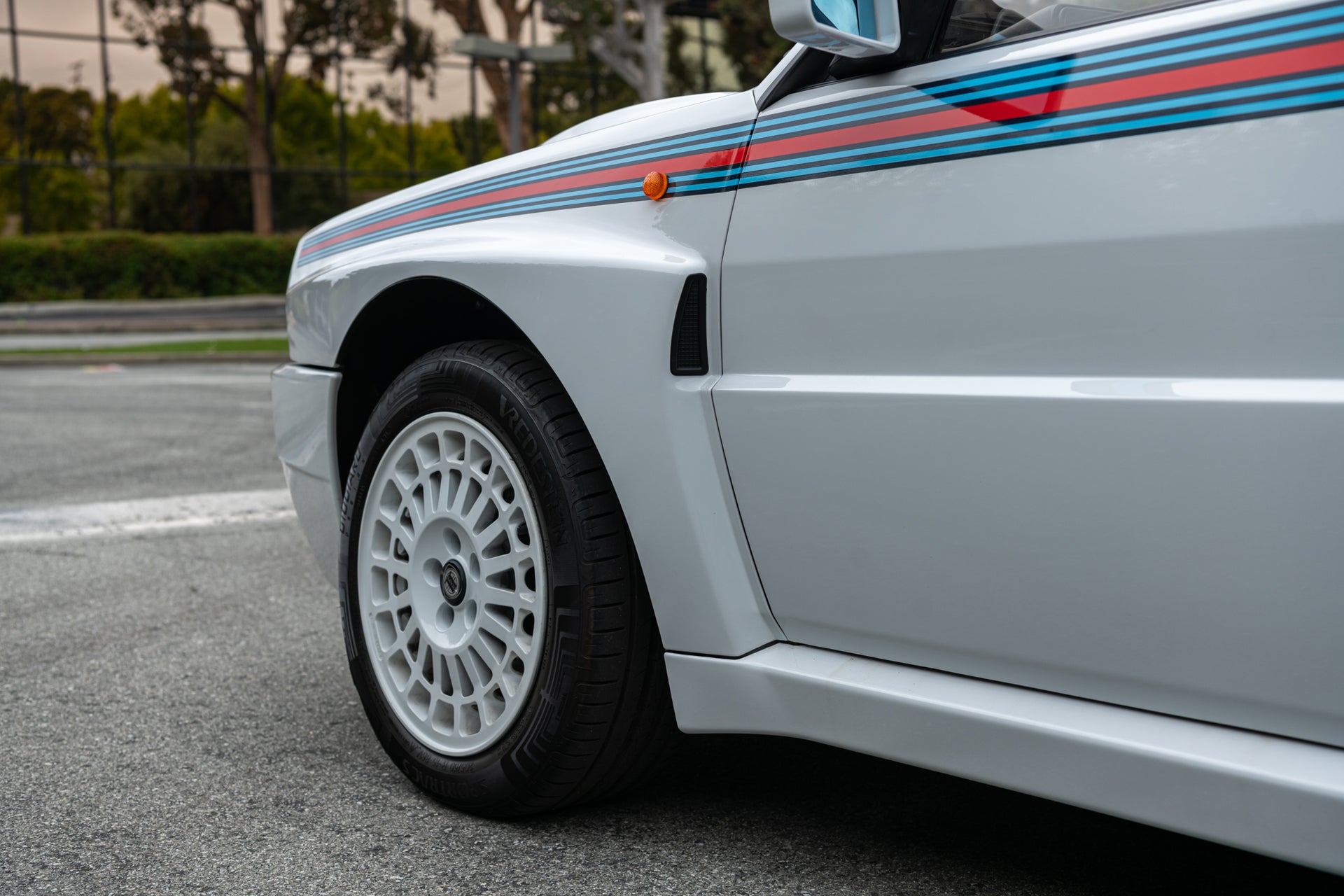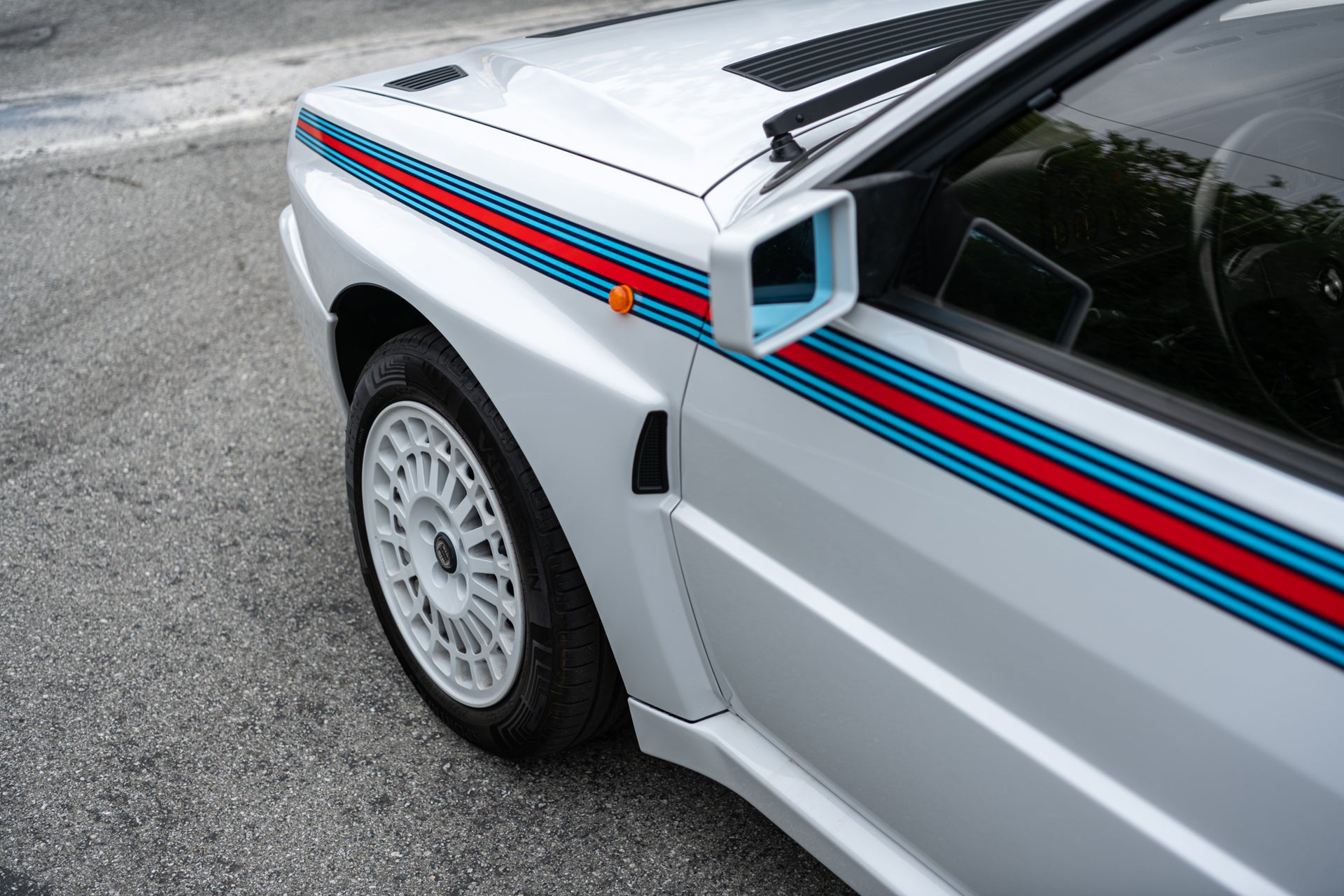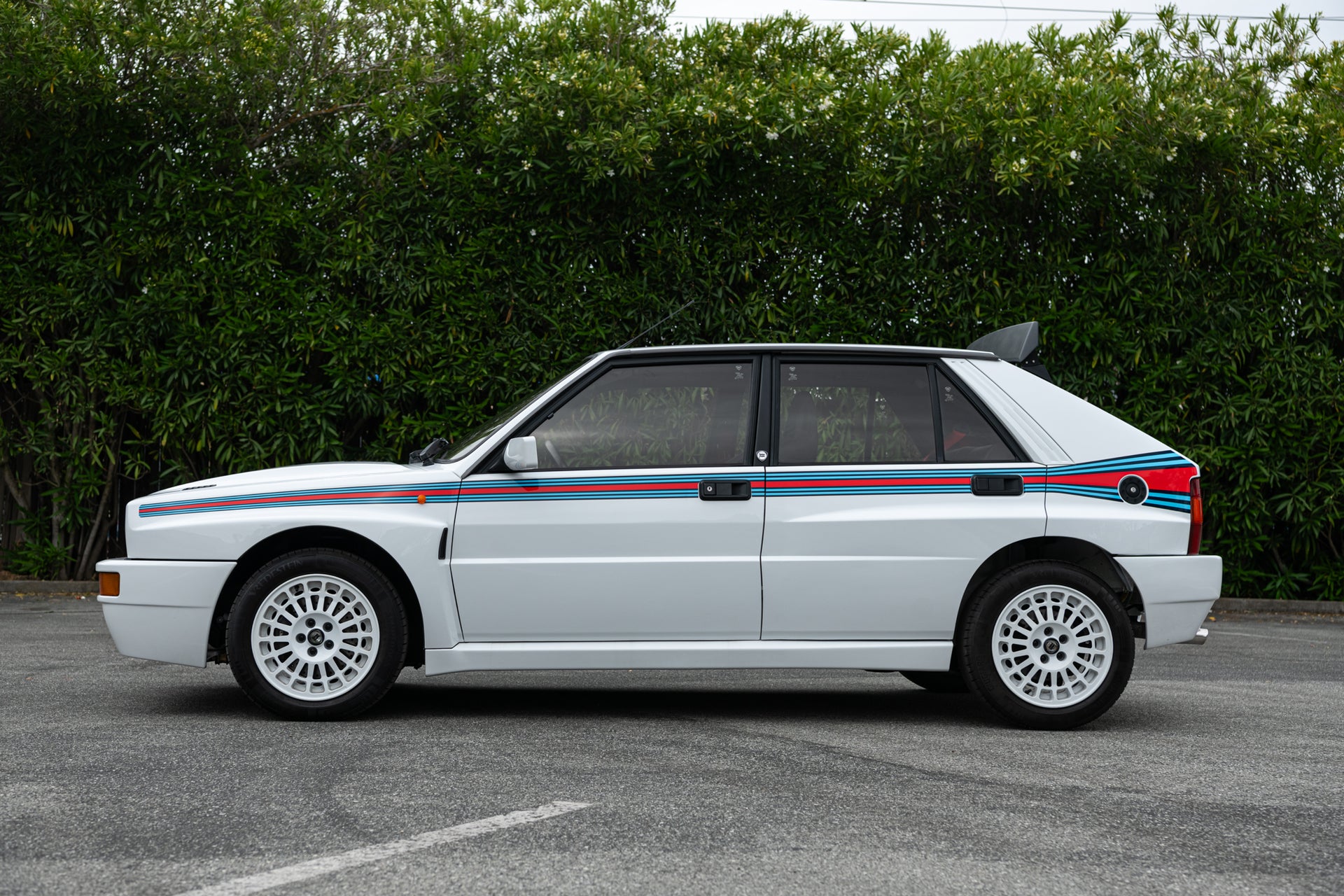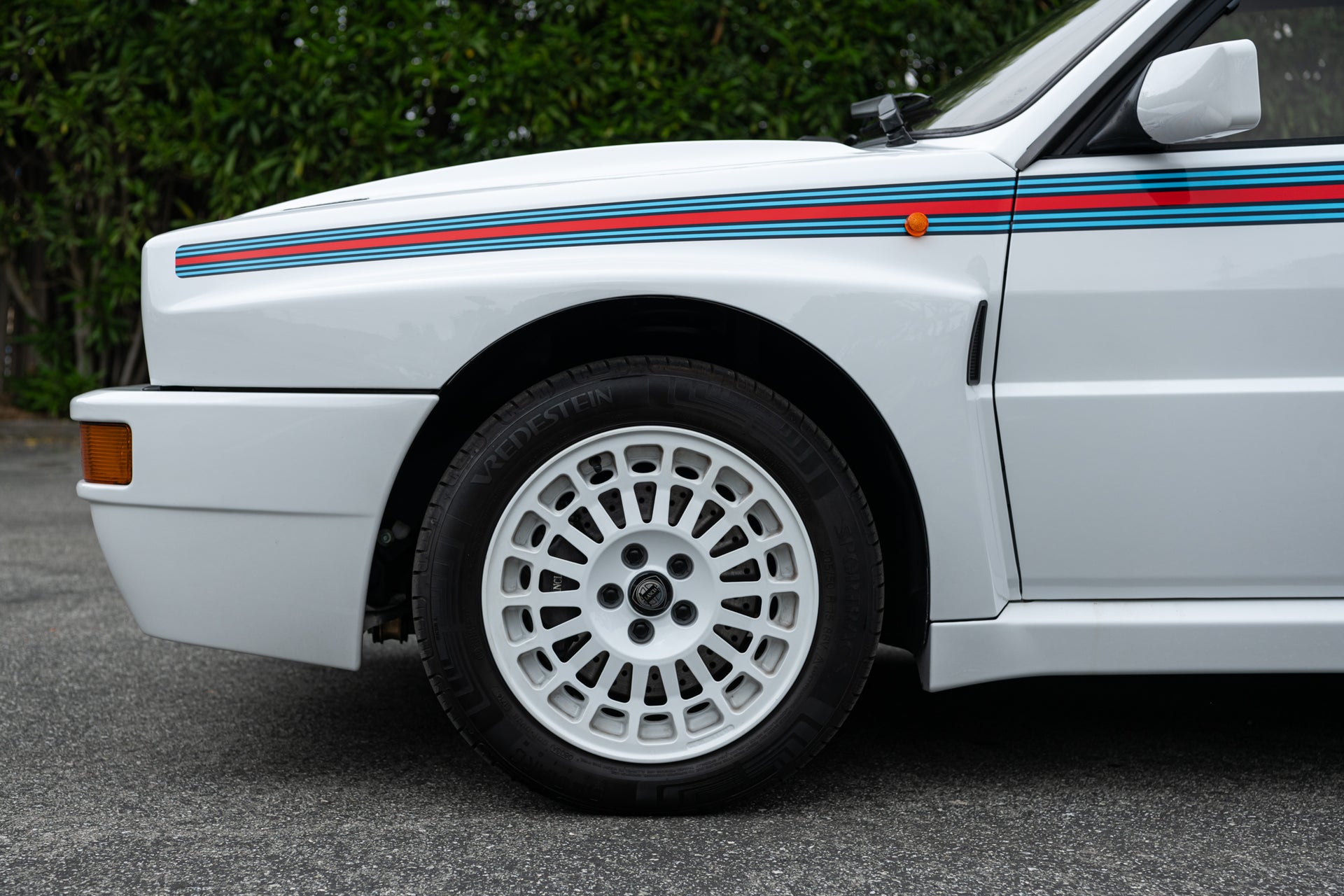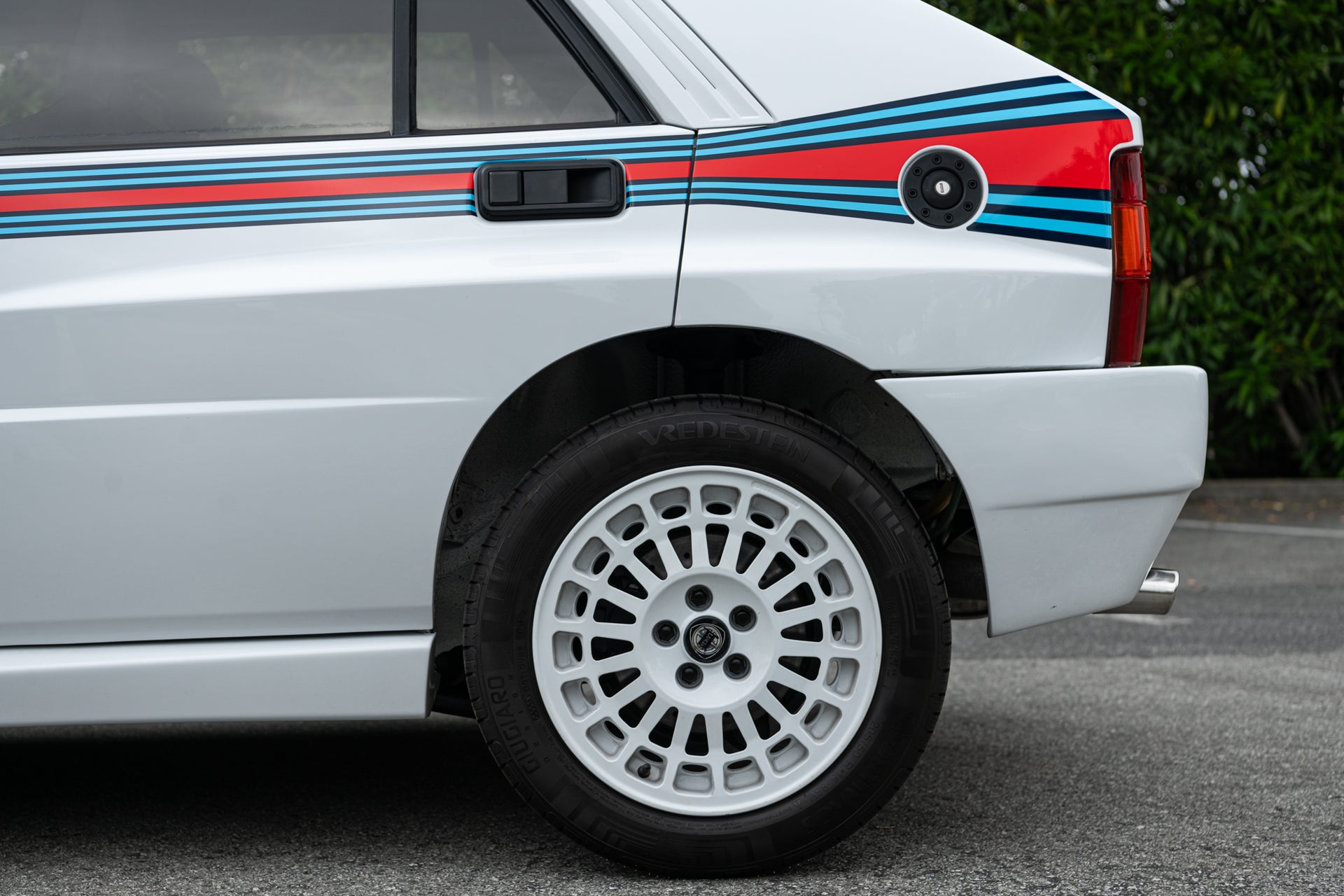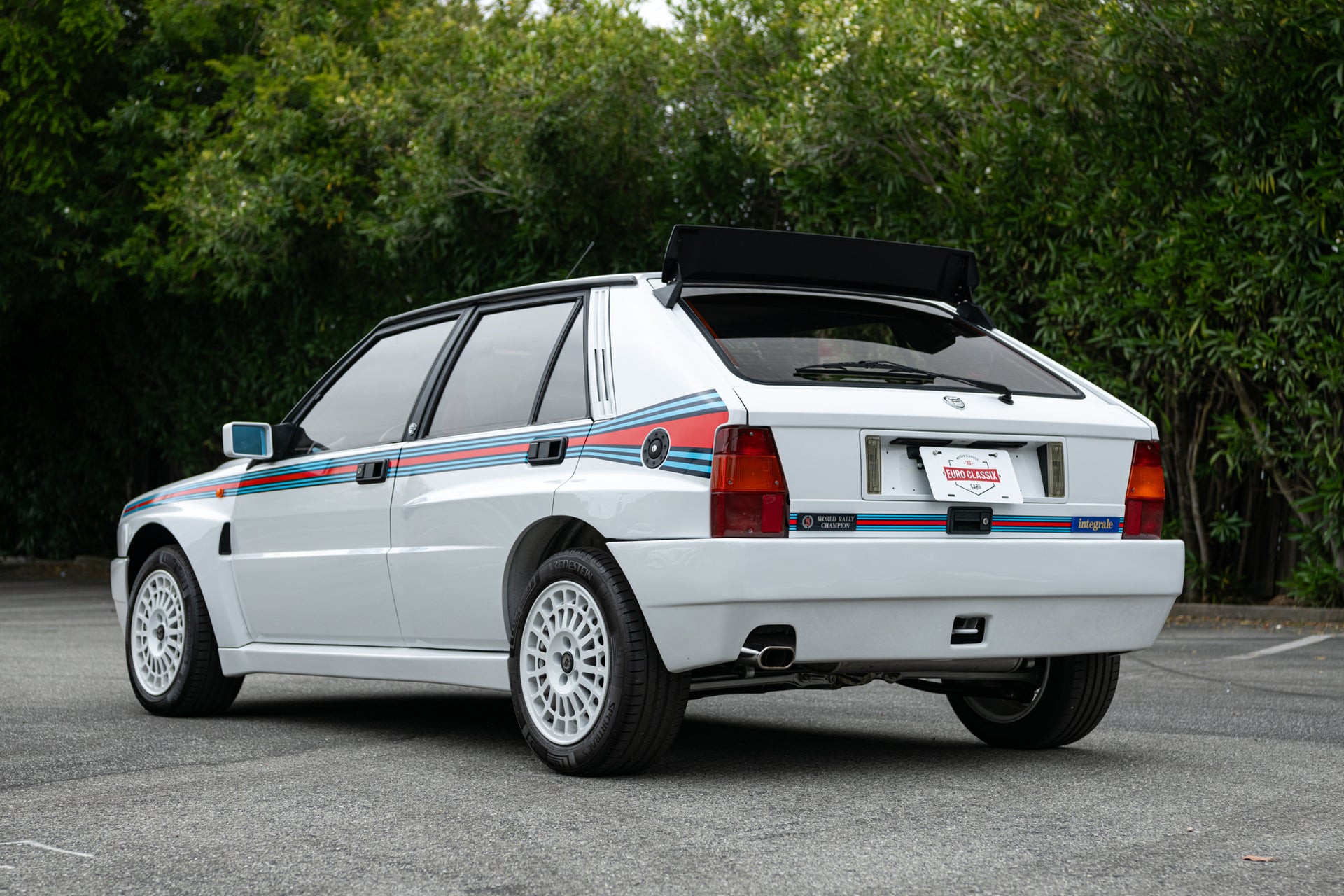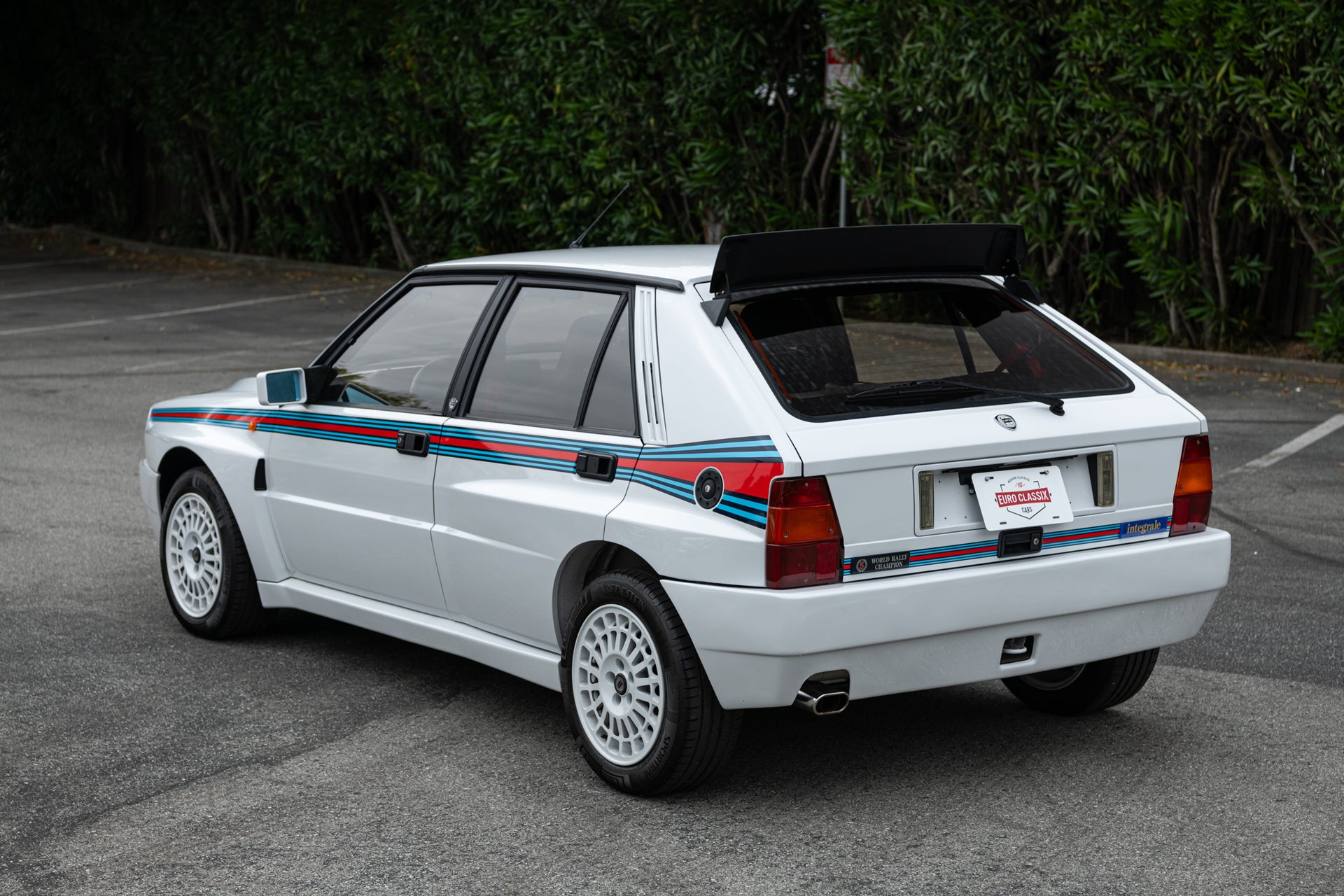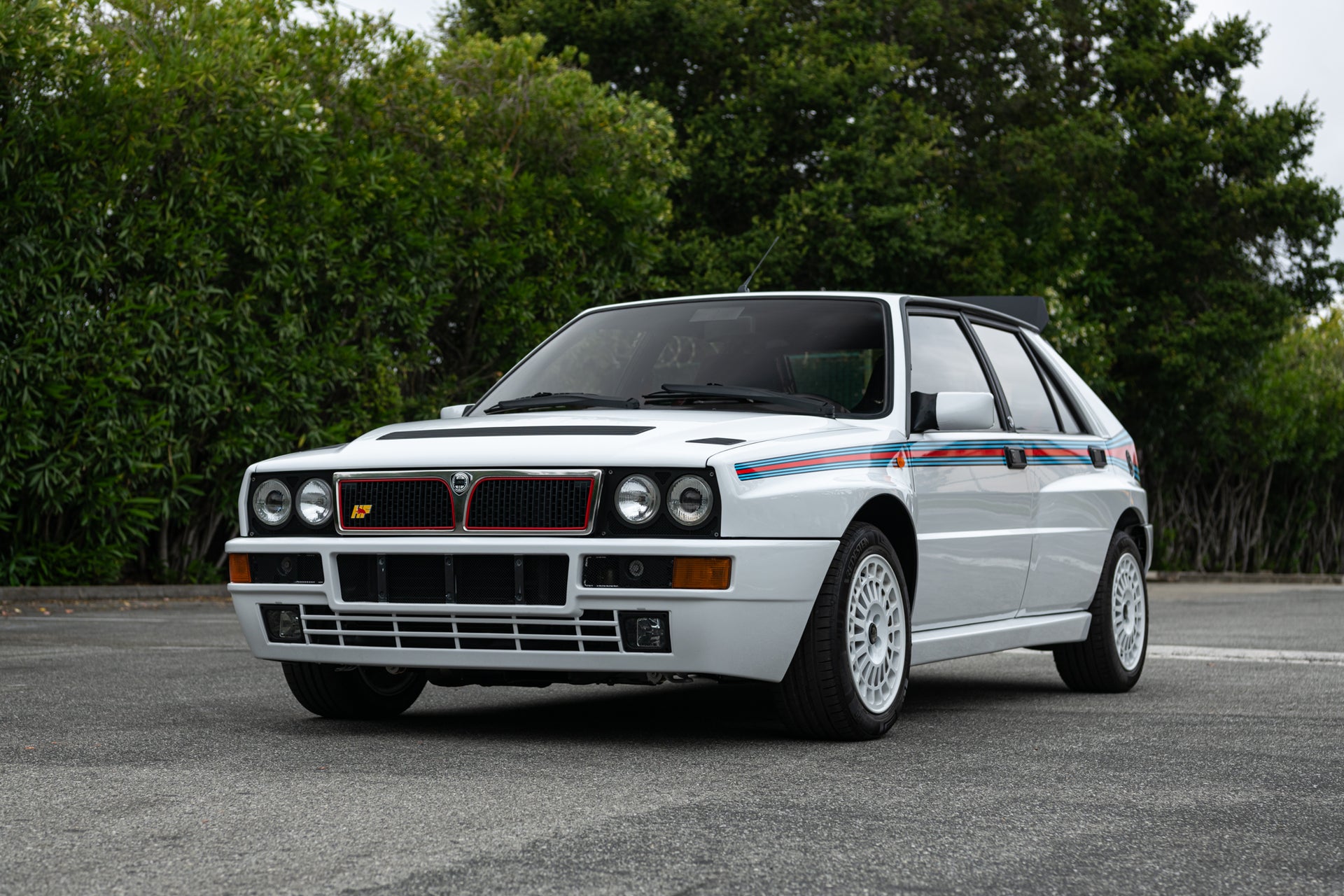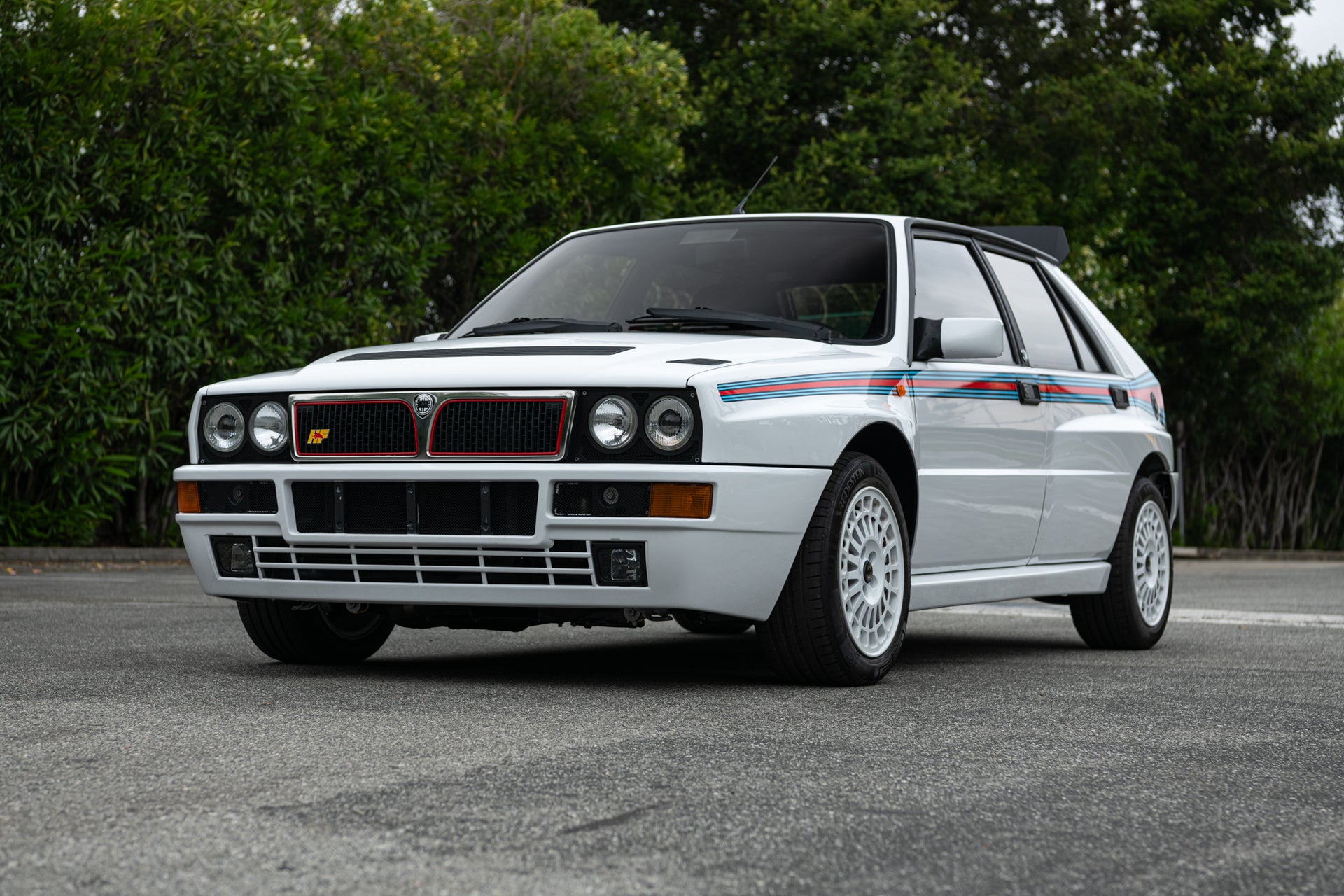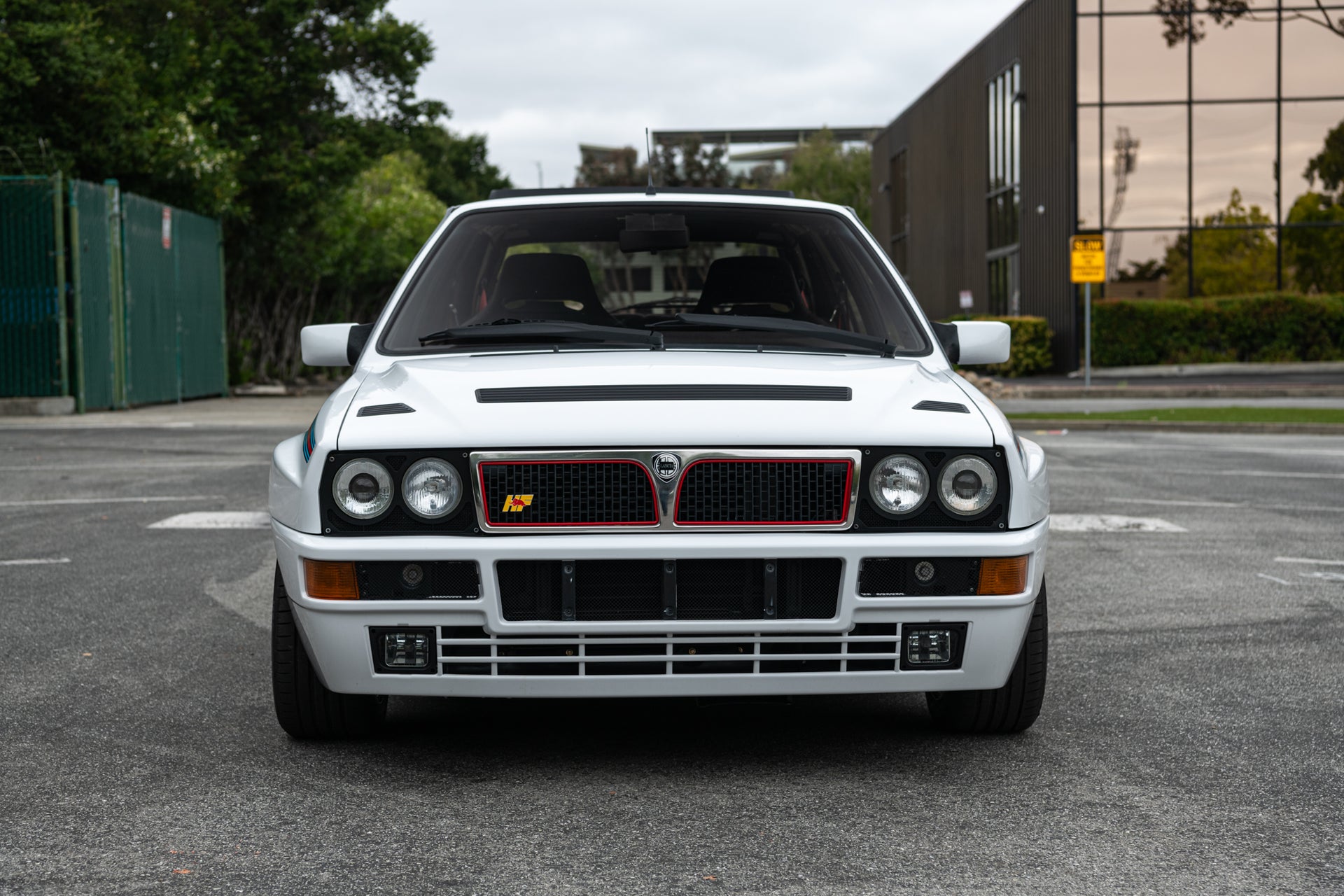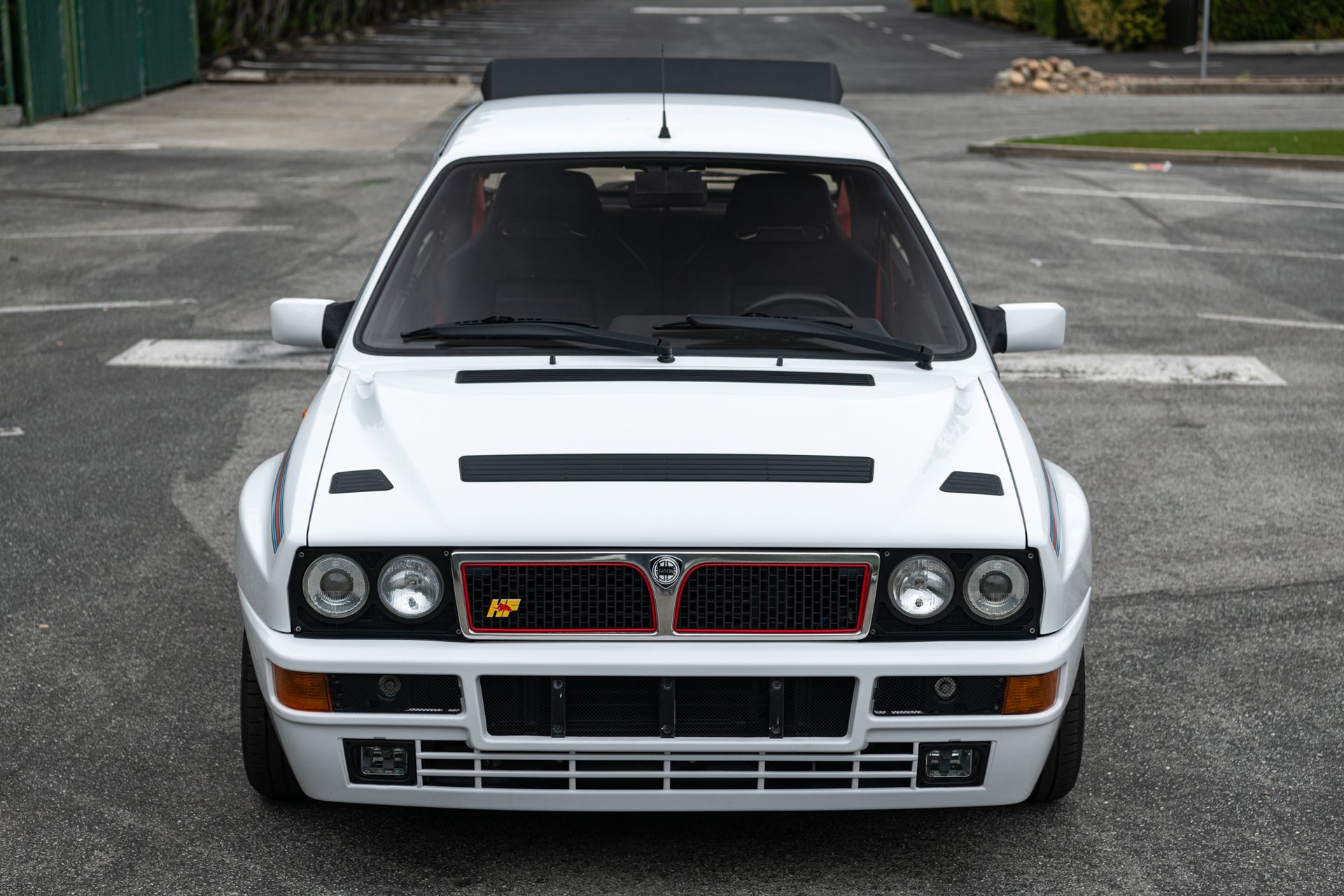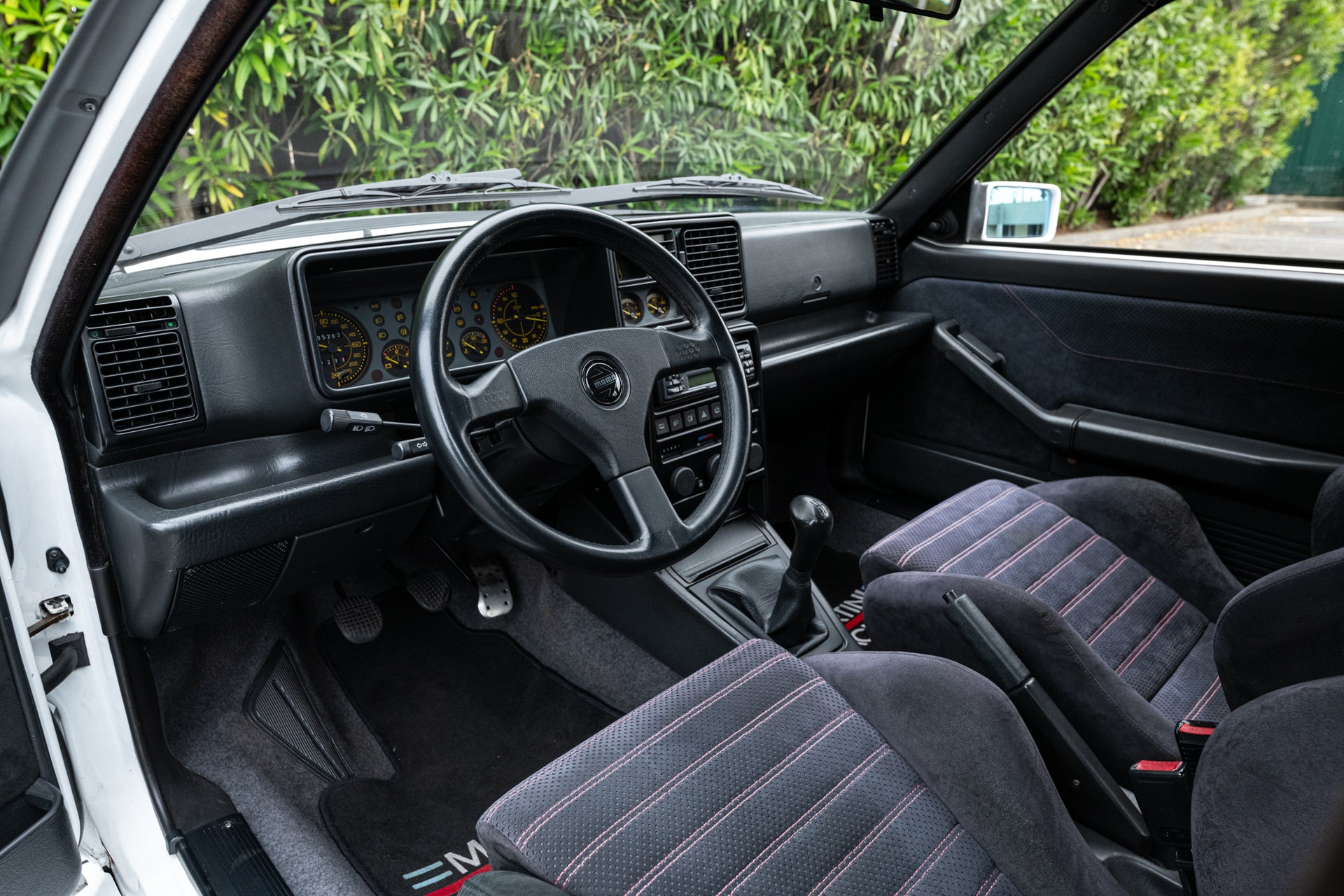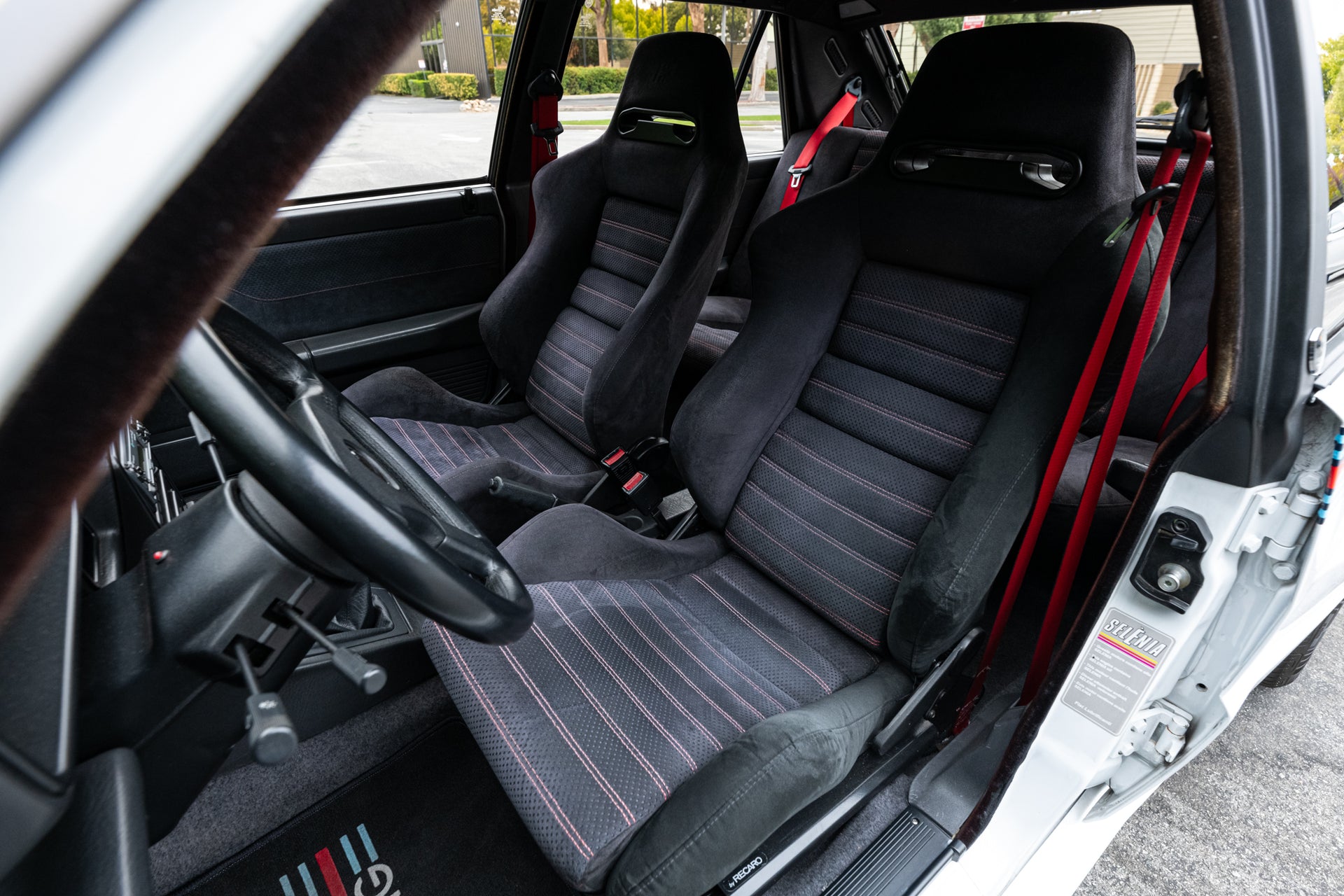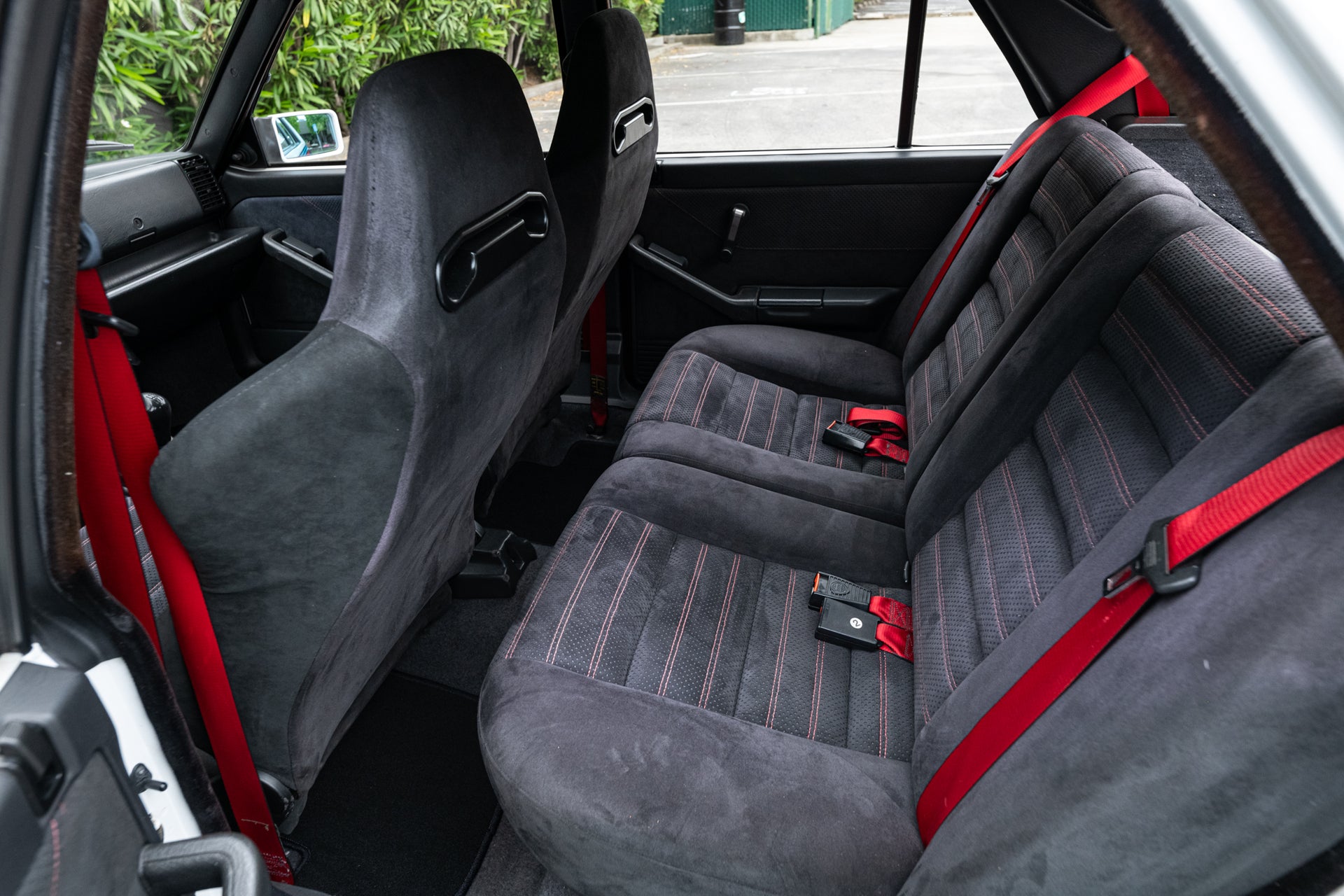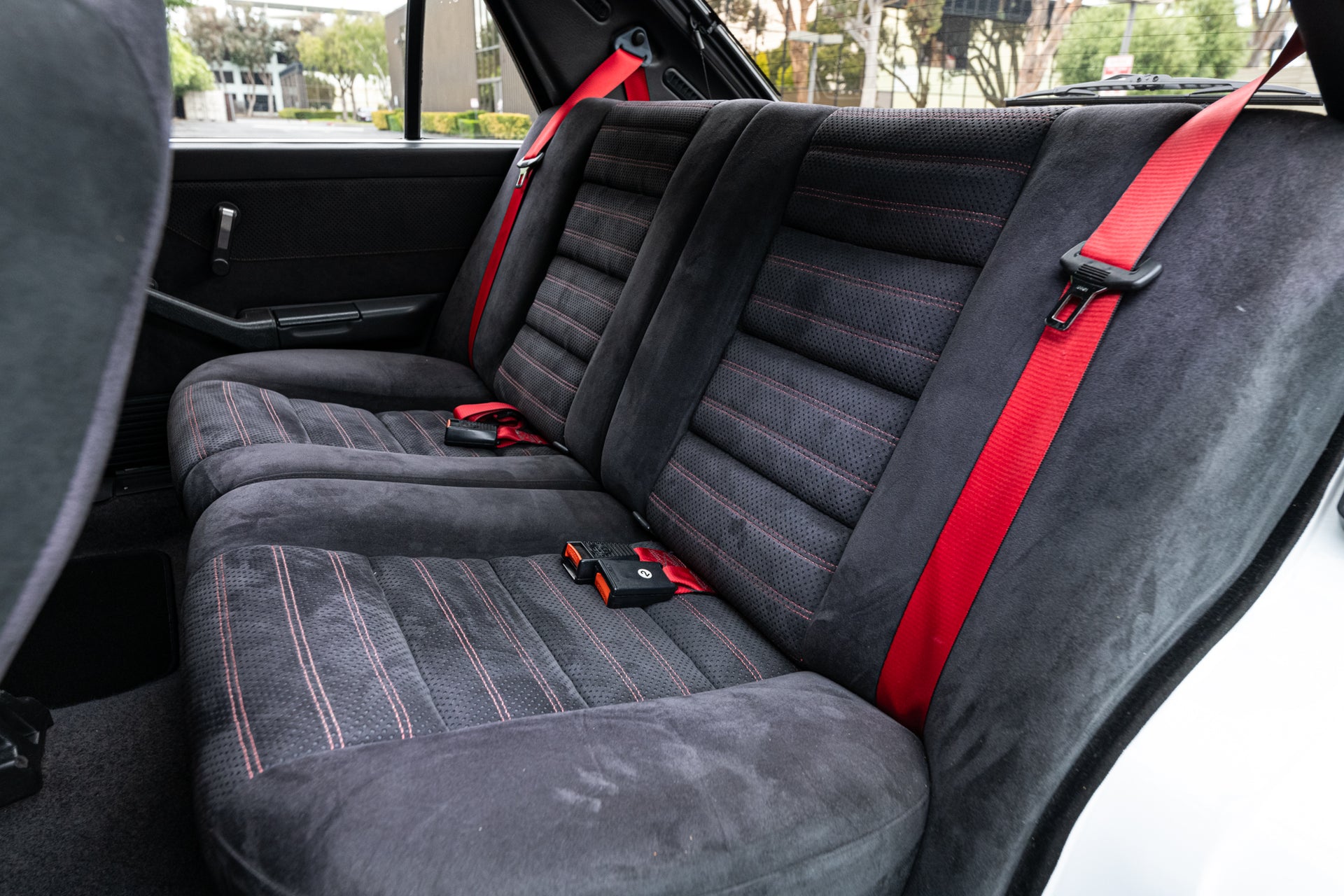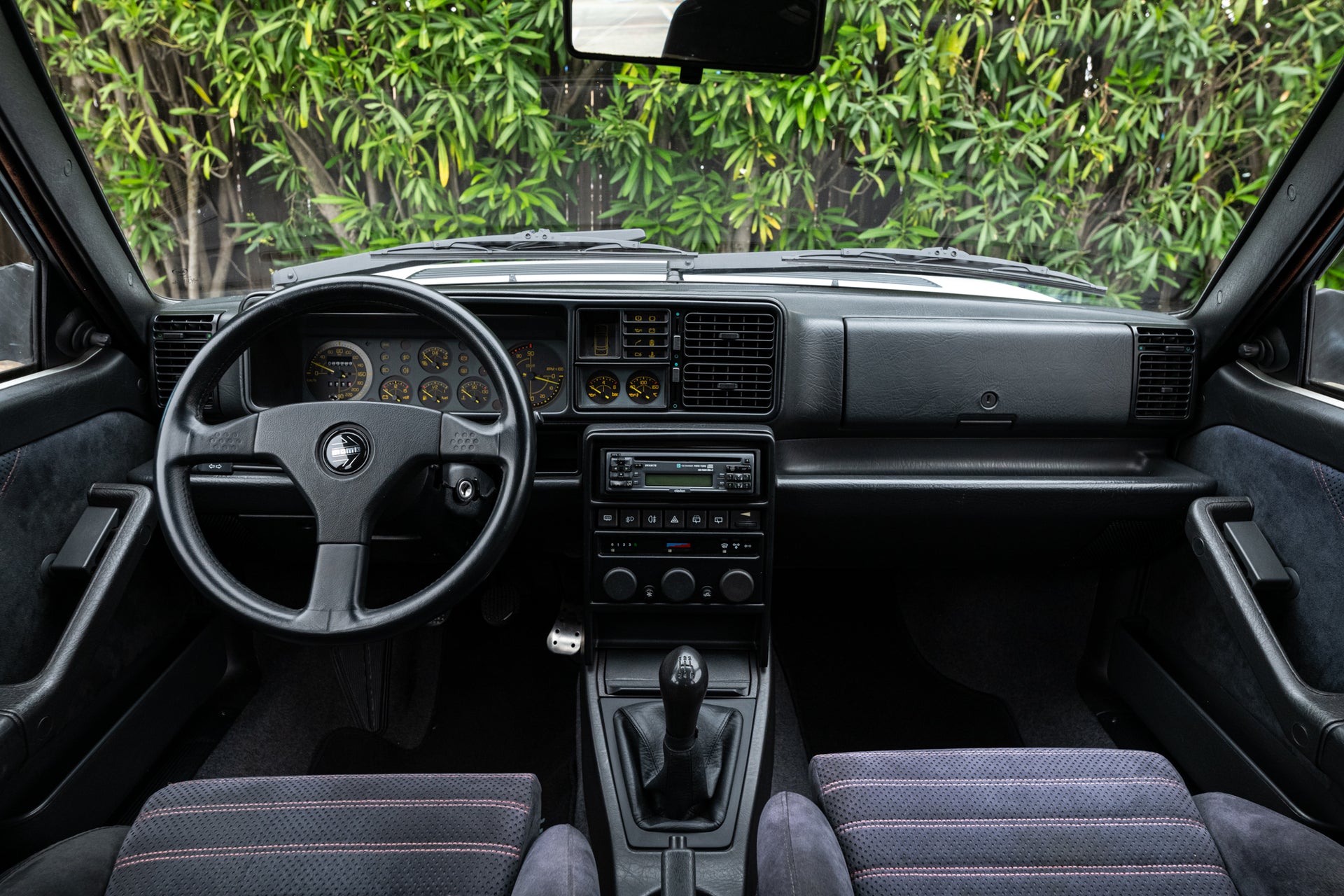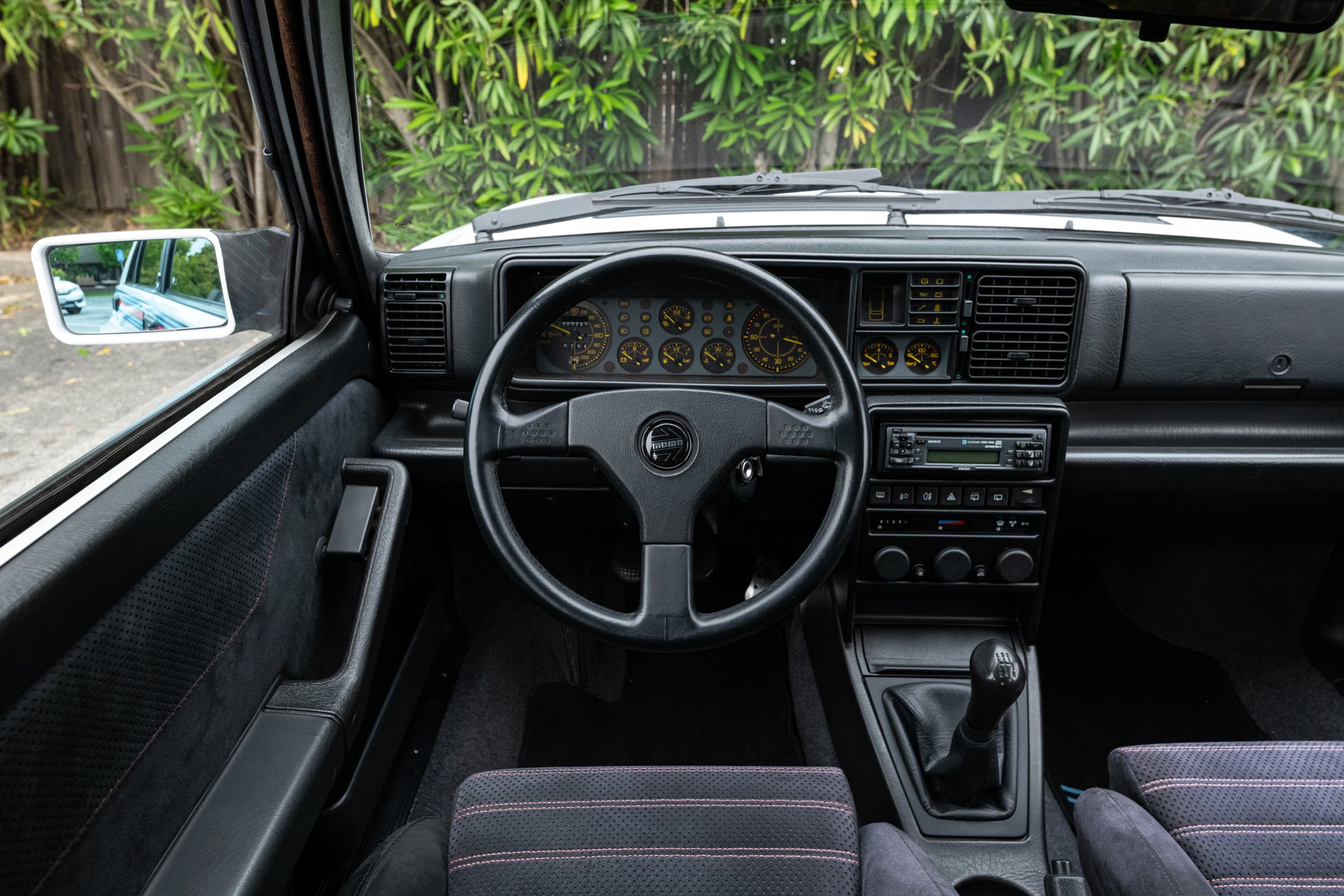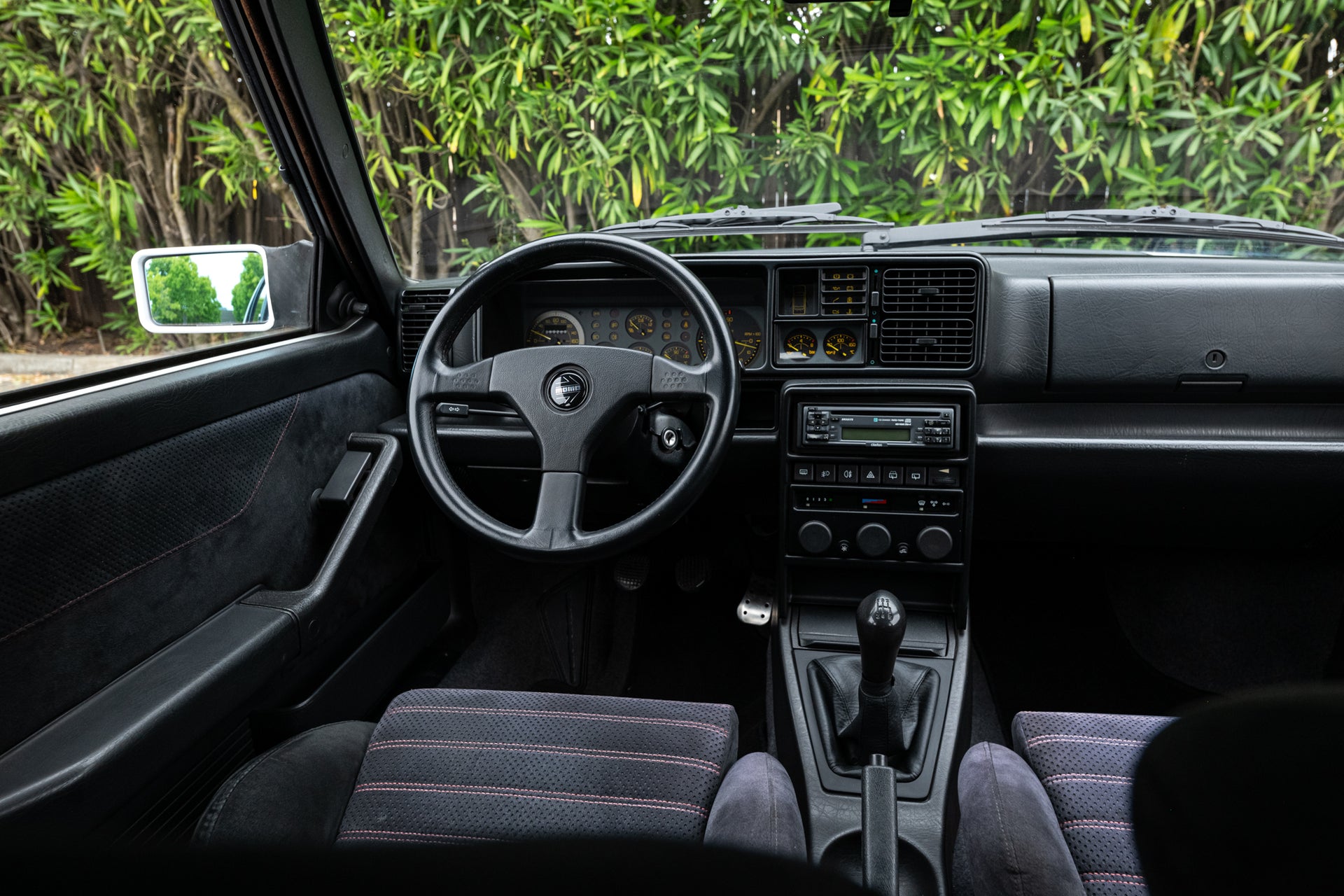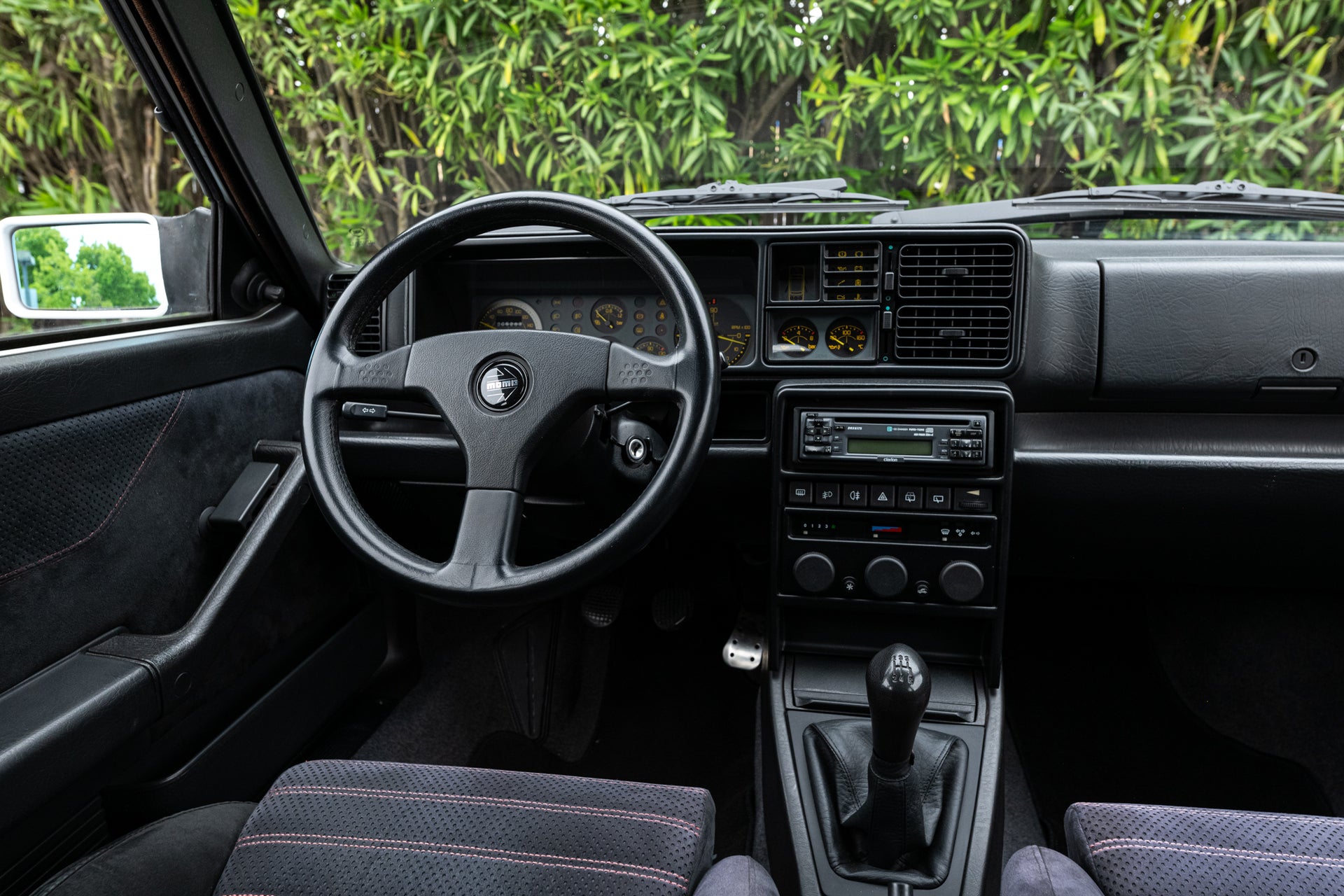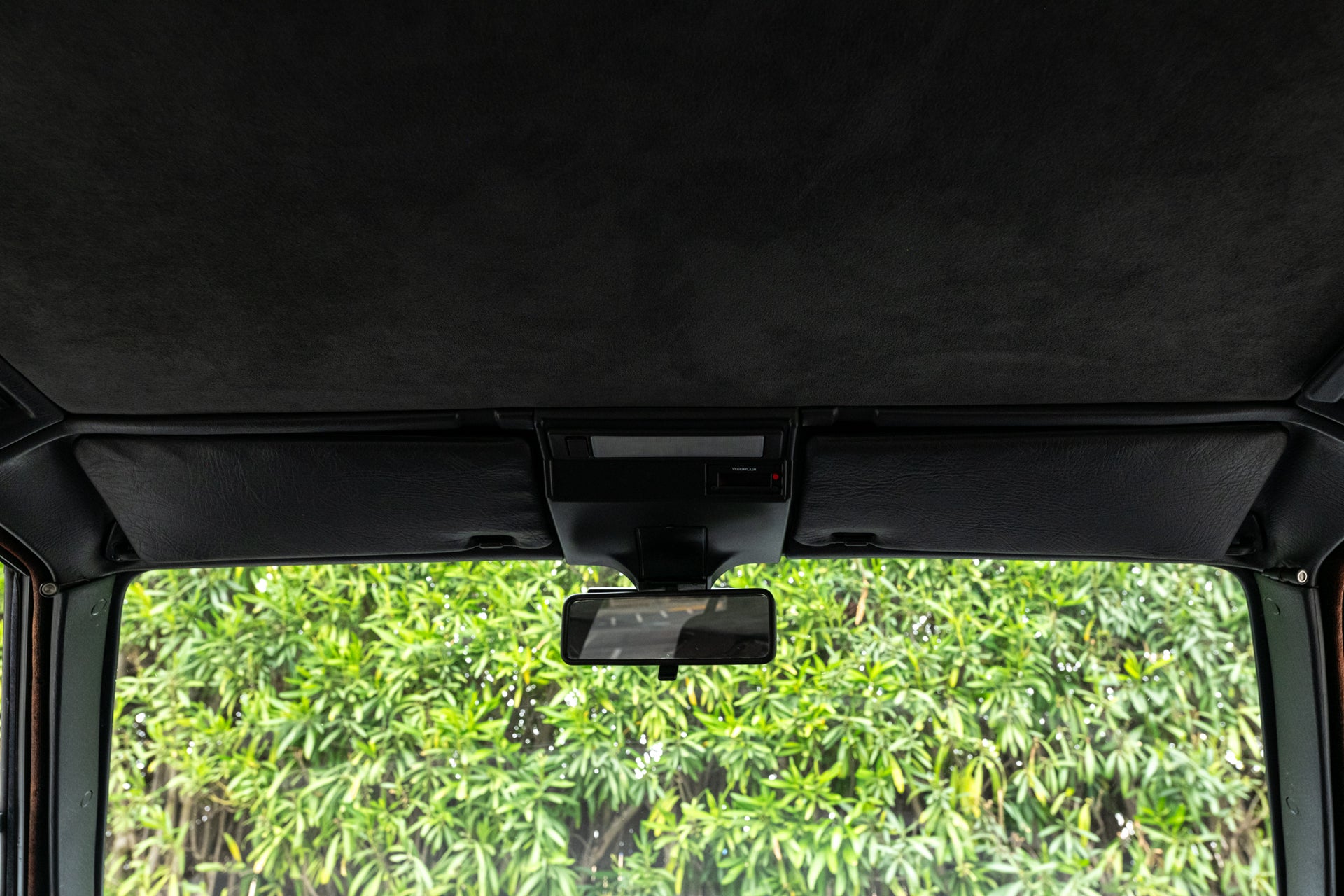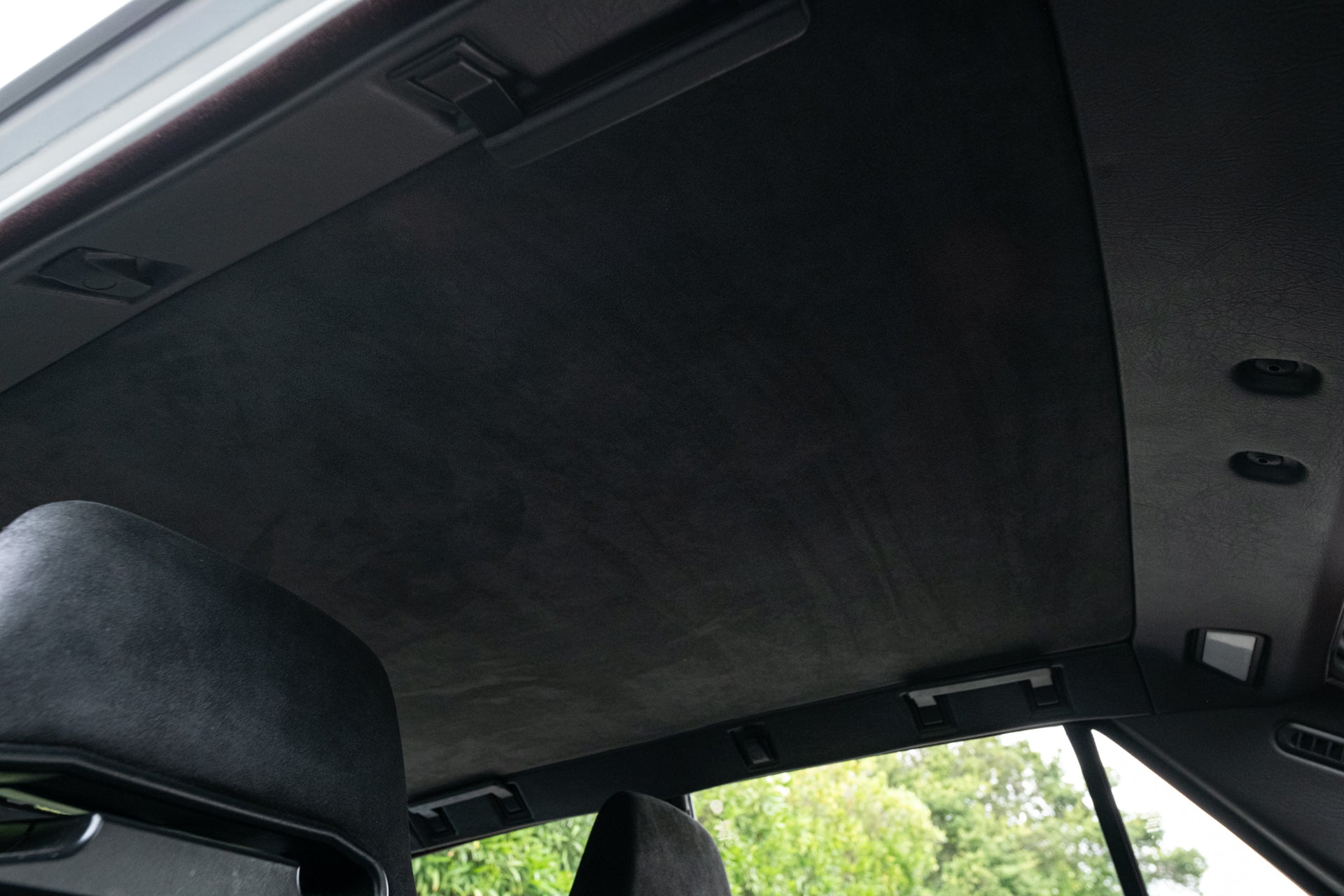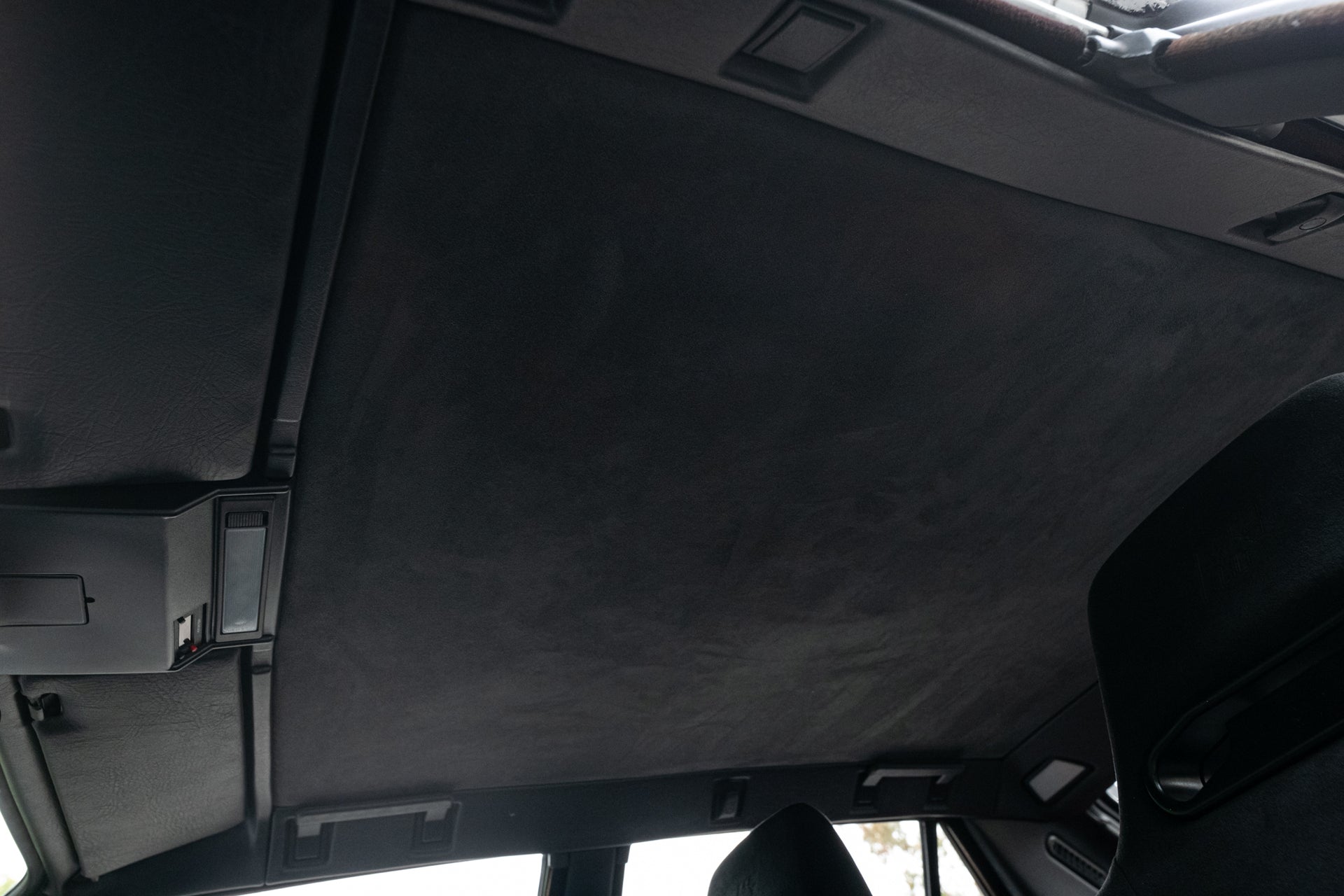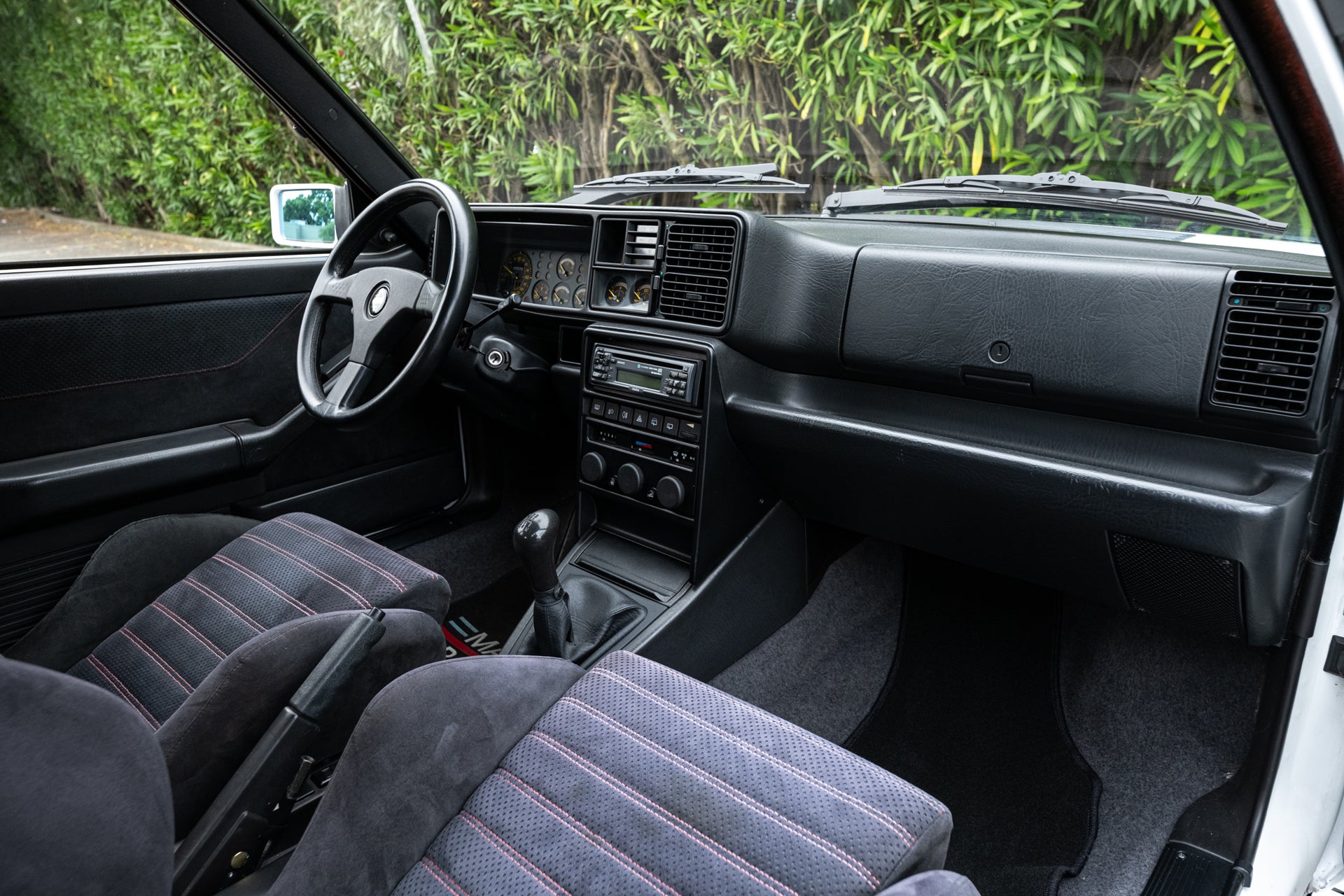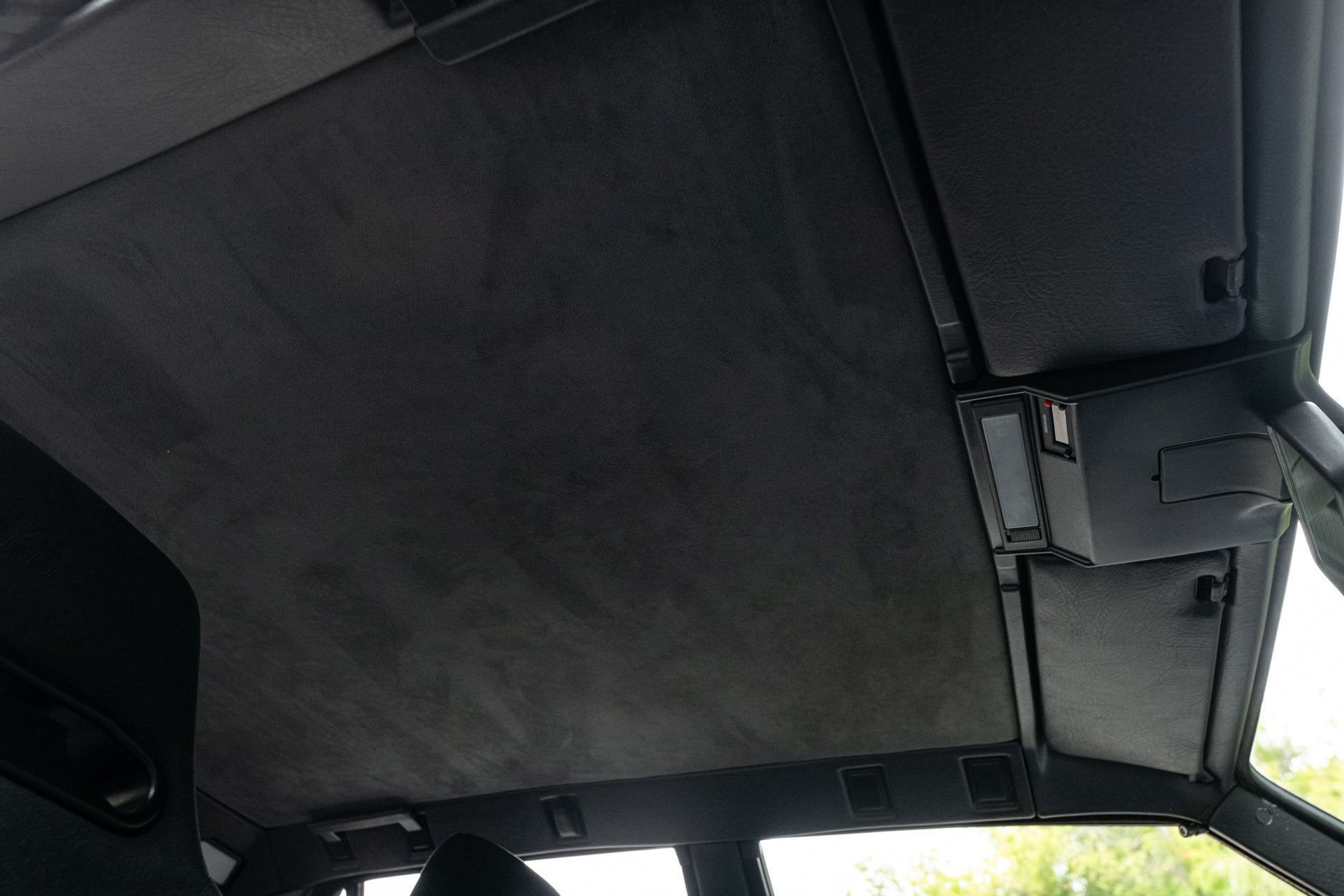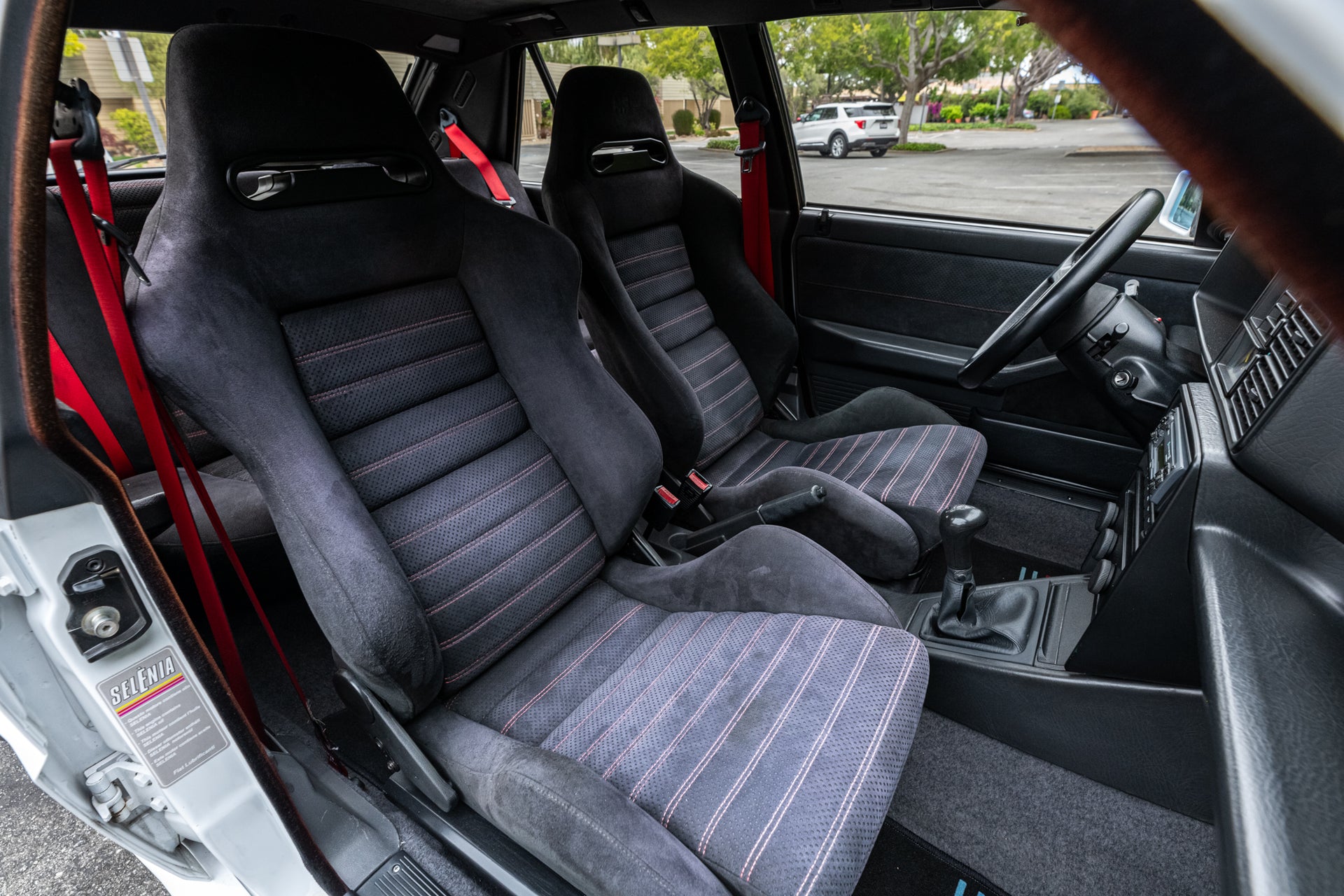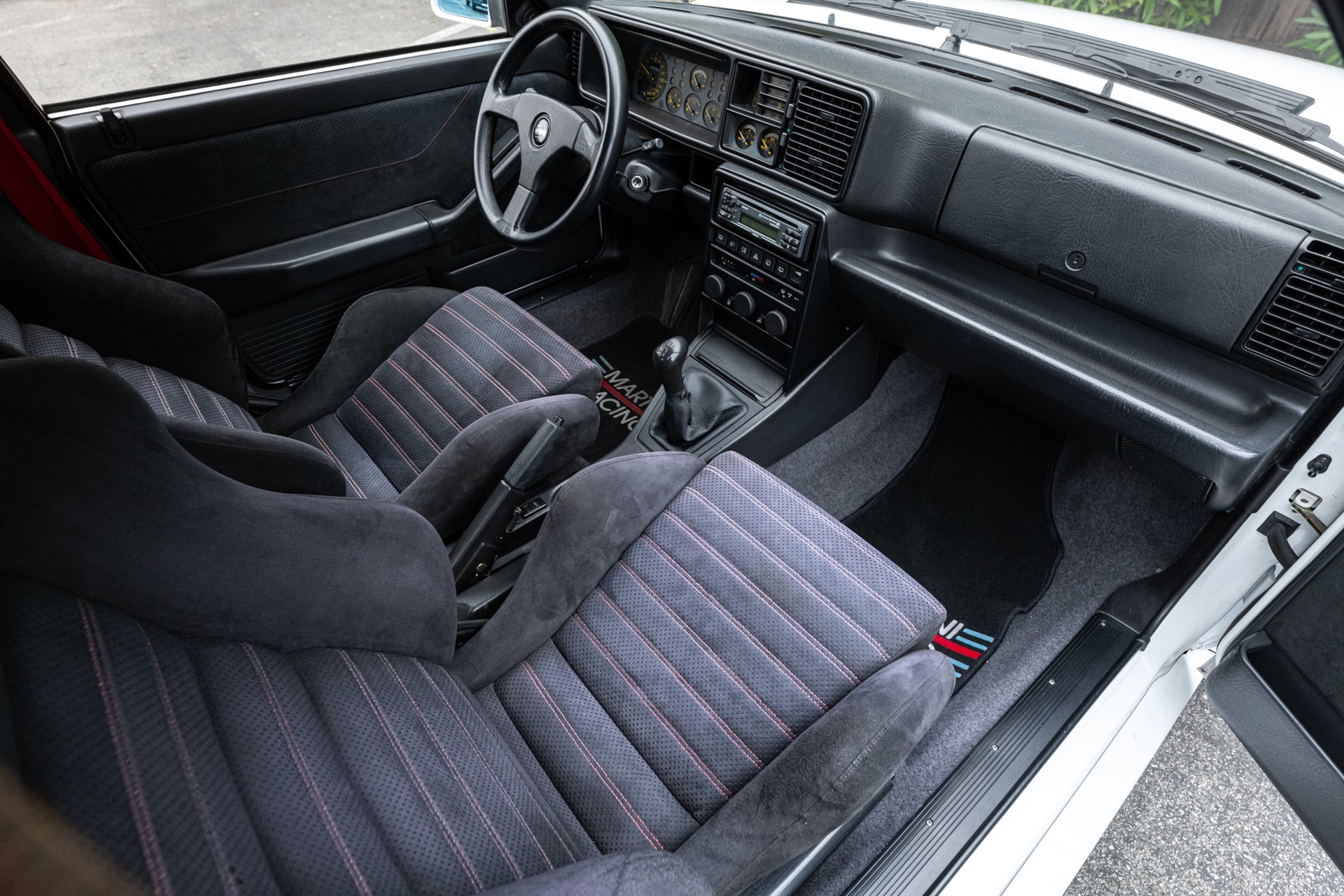 1992 Lancia Delta Integrale Evo1 Martini 5 [ECC-214]
1992 Lancia Delta Integrale EVO I Martini 5
1 of 400 Special Editions
Unicorn find, remarkable example of WRC Champion in Special Edition Racing Livery - Under 4K Original Miles!  Investment grade excitement.
Created to commemorate the 5th consecutive WRC Championship rally success of racing EVOs in the Martini livery, this car is part of the first special edition series of EVOs.  One of only 400 produced, this unit is virtually new, all original and in spectacular condition.  A true time capsule car with up to date maintenance and barely broken in with only 5,285 original kilometers (3,287 miles) on the clock.
 Dazzling original white finish is set off with the colorful Martini racing stripes and white rally wheels for a jaunty, race car look. The interior offers matte black Alcantara seats by Recaro with contrasting red stitching and bold red seat belts.  A commemorative plaque on the console and WRC badges make note of the special edition trim.
This is a European car that we found in Austria – up to date service records are included. Lancia Classiche Certificate of authenticity included.
A truly stunning and collectable example of a legendary rally champion in remarkable, virtually new condition.
 Price on Request … Serious inquiries only thank you.
 All import paperwork is in order. This car comes with a valid Vermont registration, Vermont plates and a bill of sale.  Please note that Vermont does not produce titles for cars that are more than 15 years old.  Registration in most states should not be an issue, but please check local regulations.