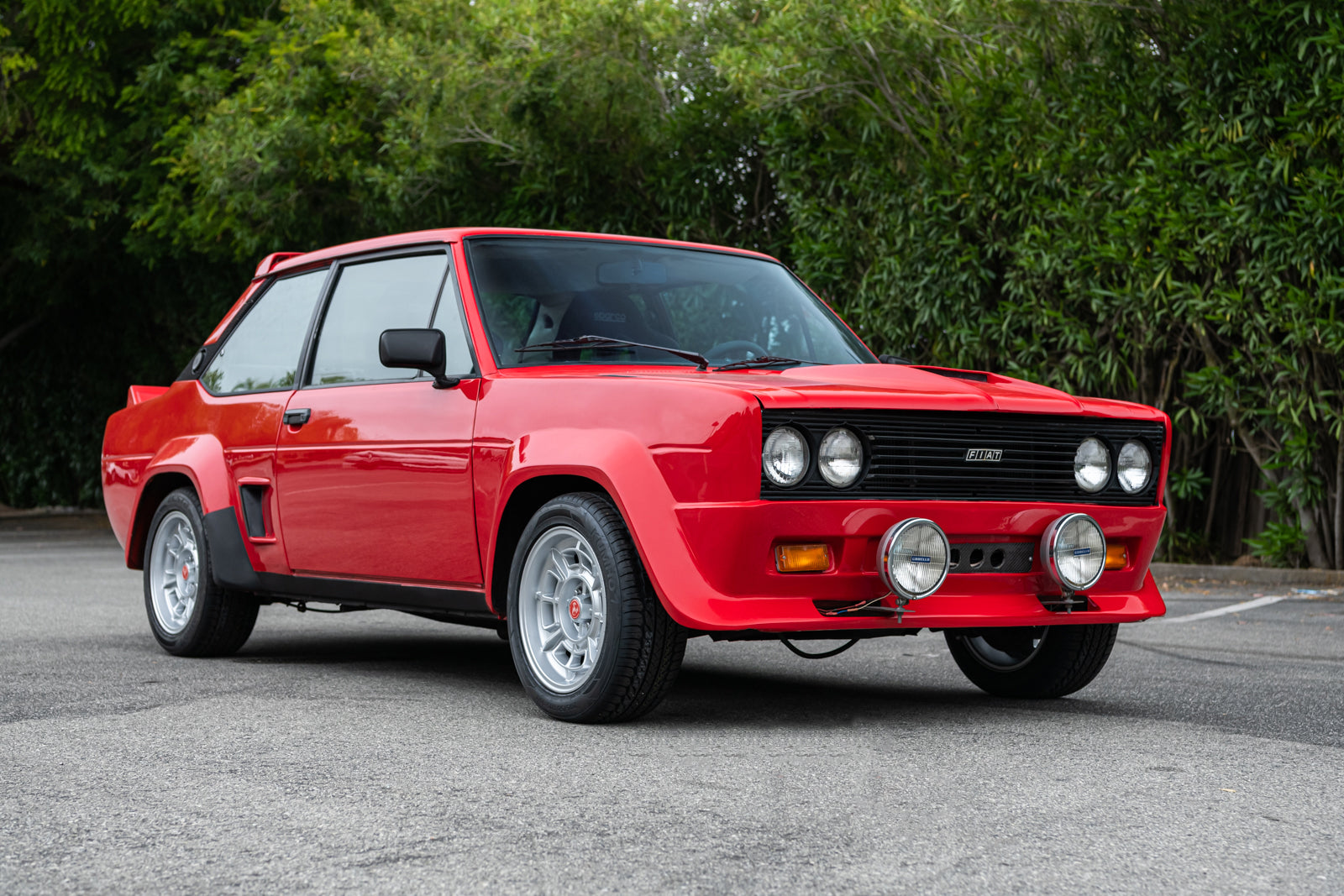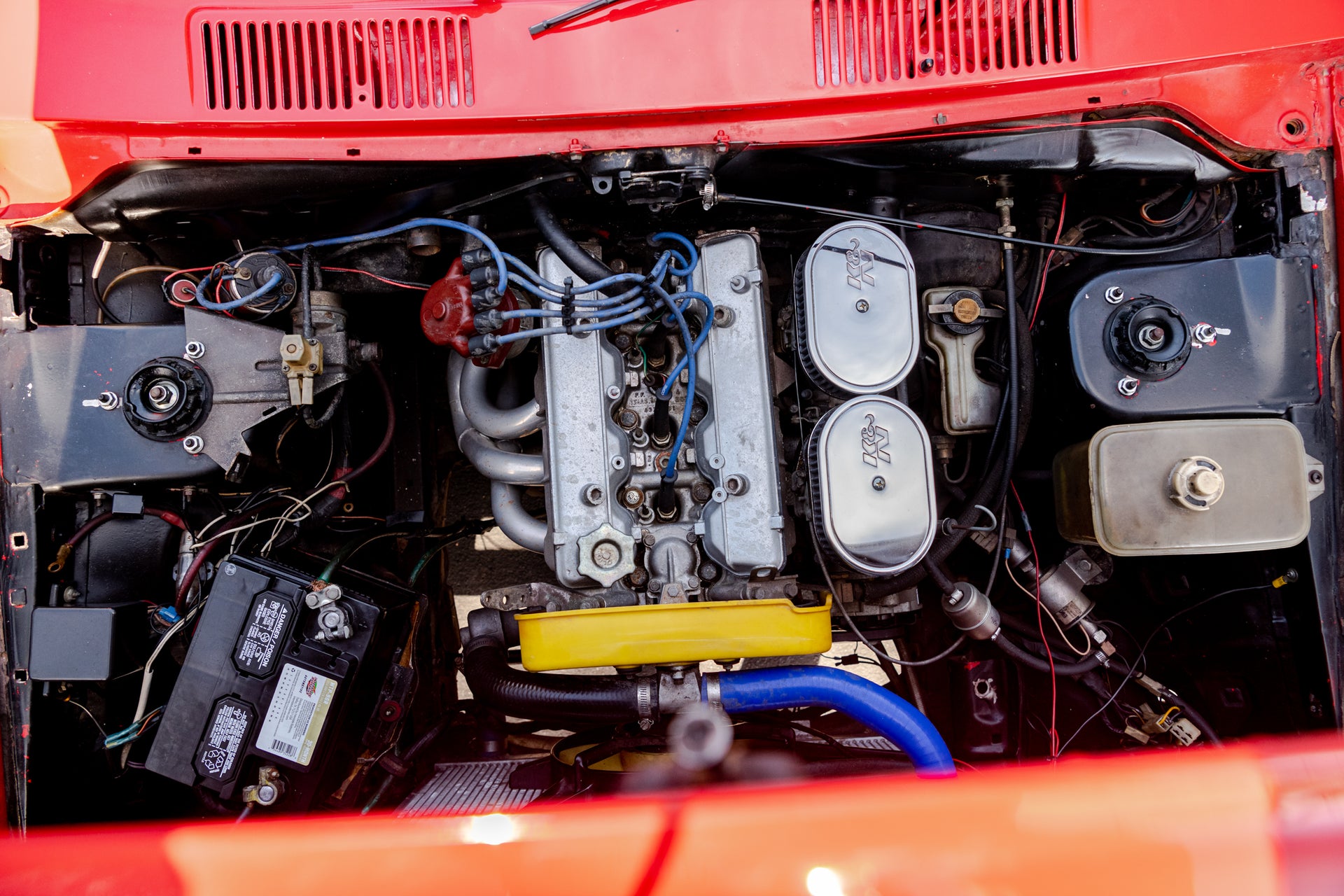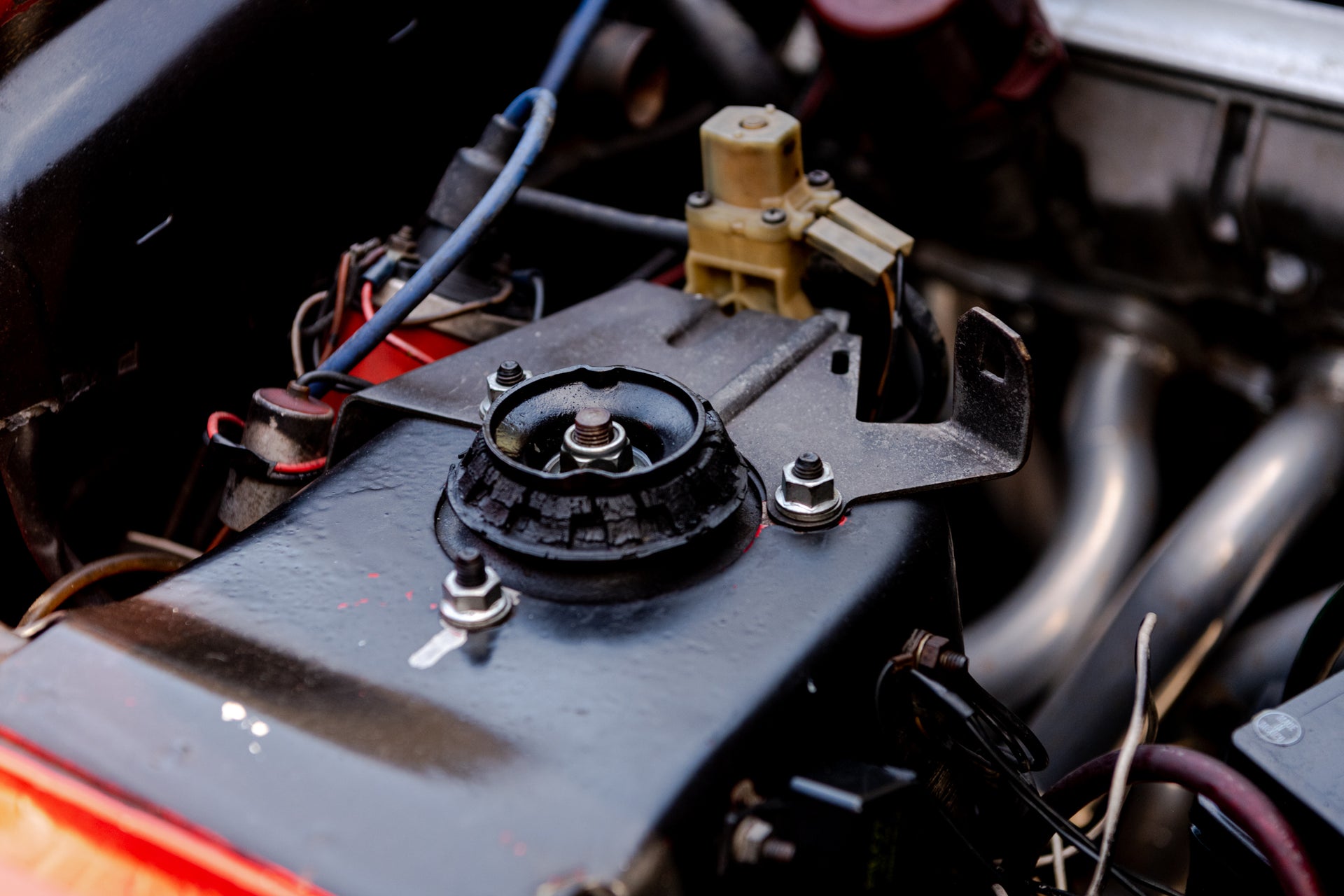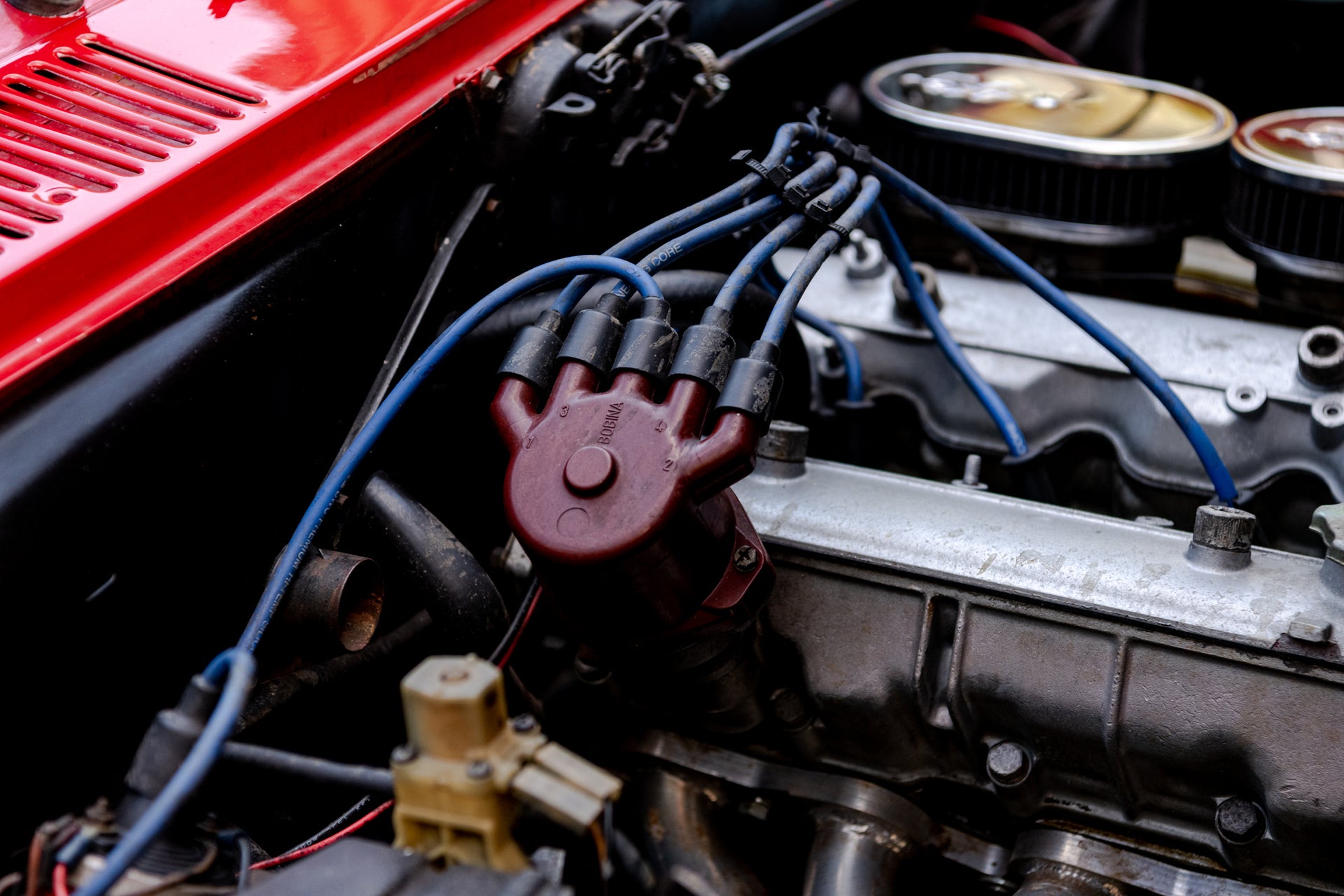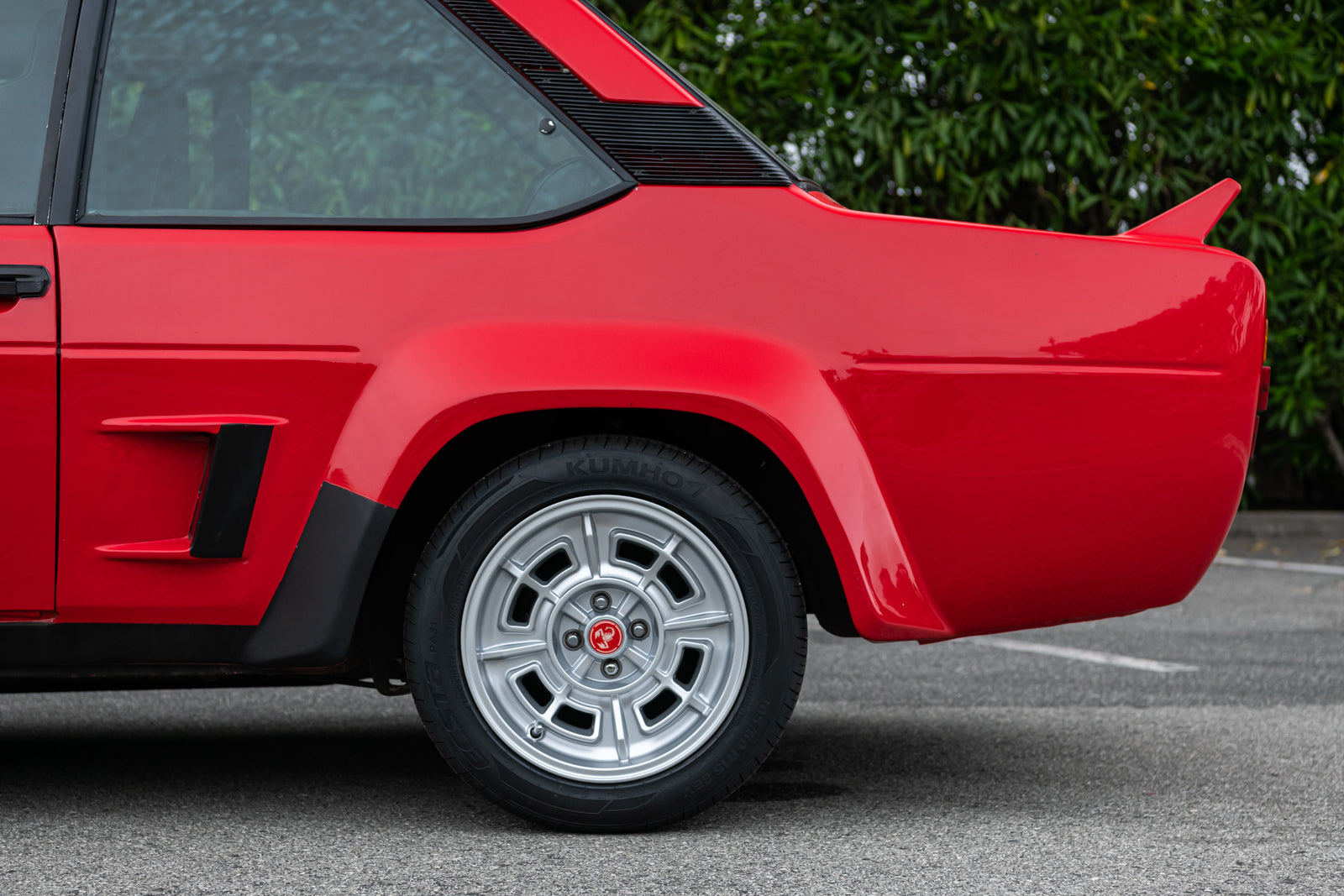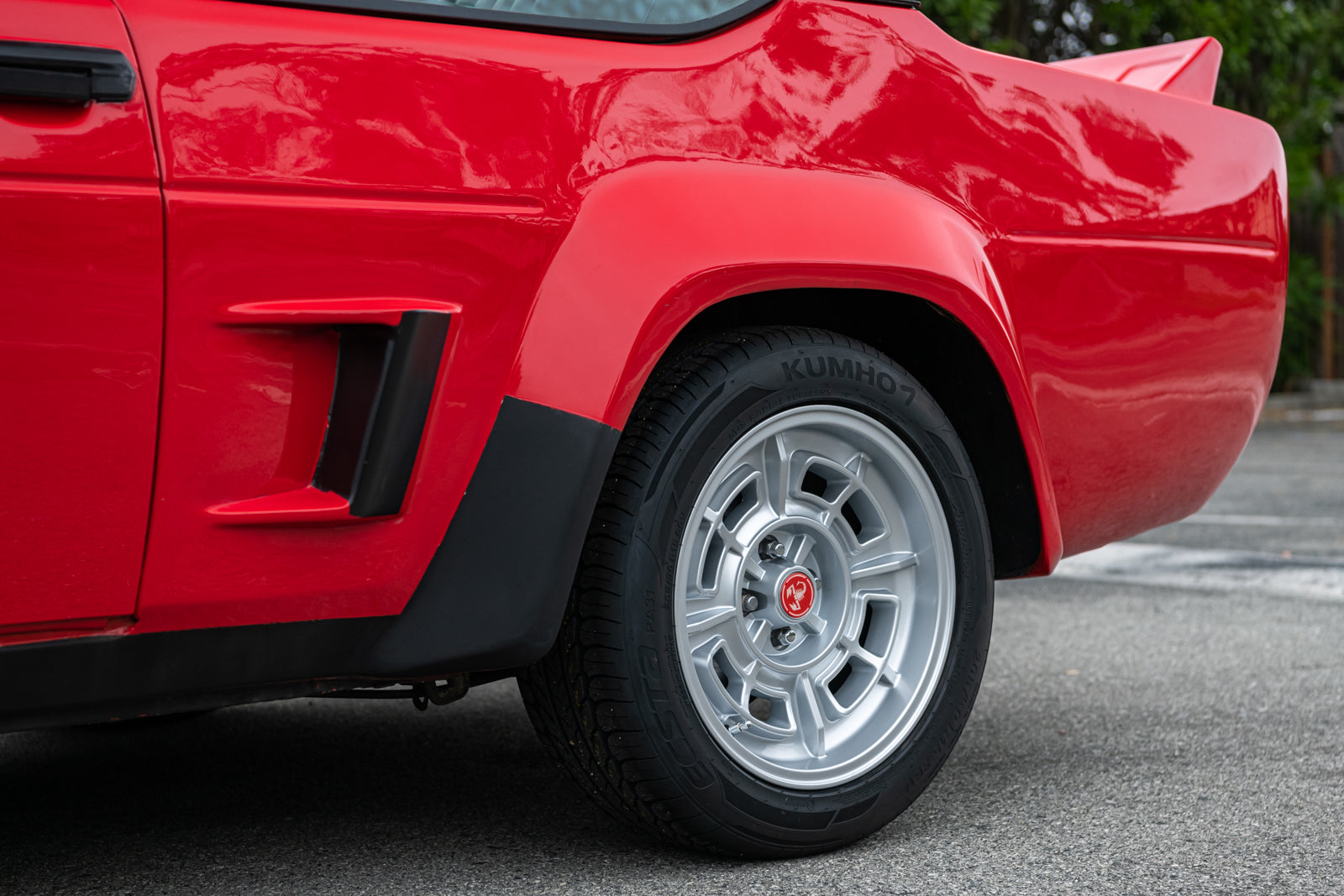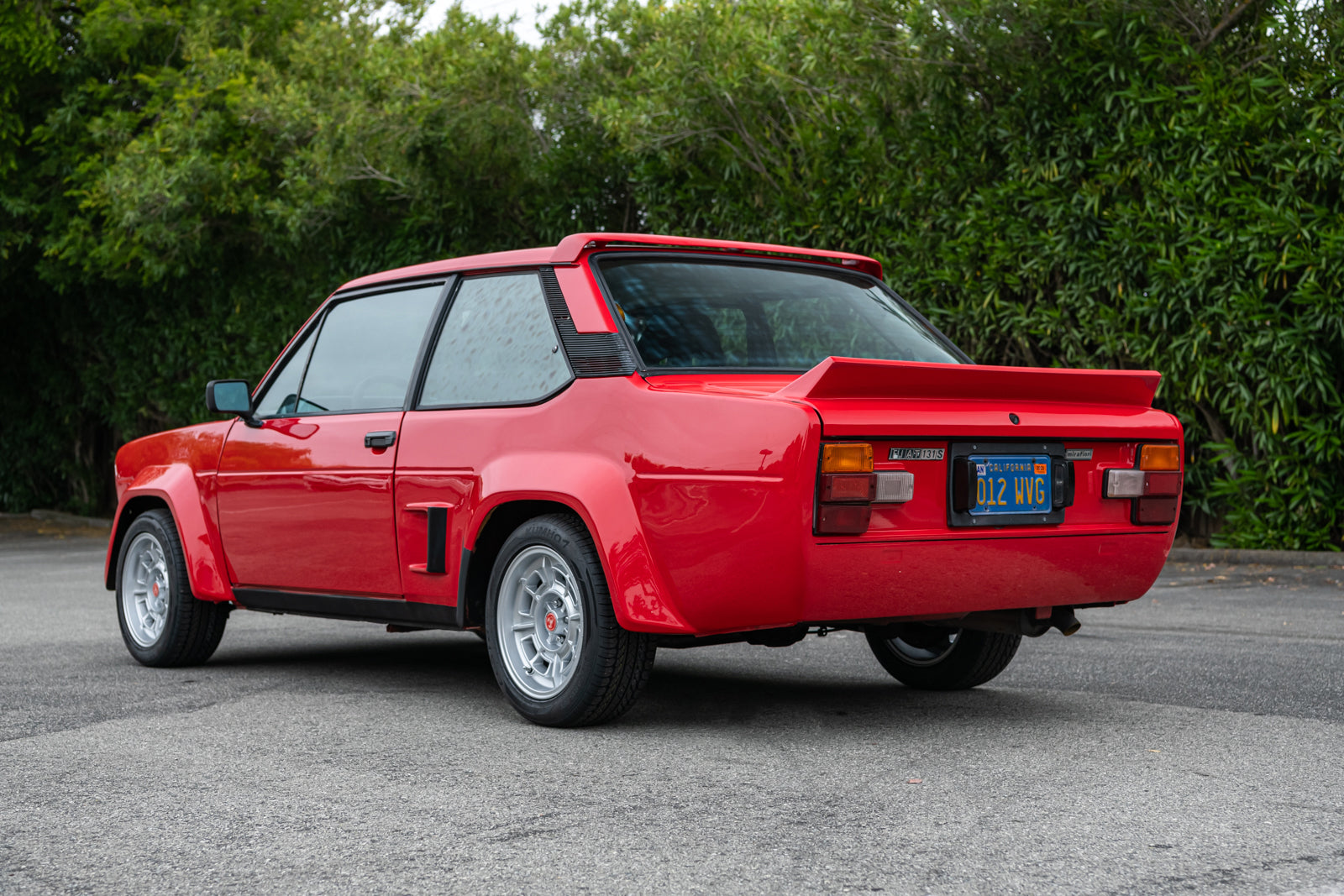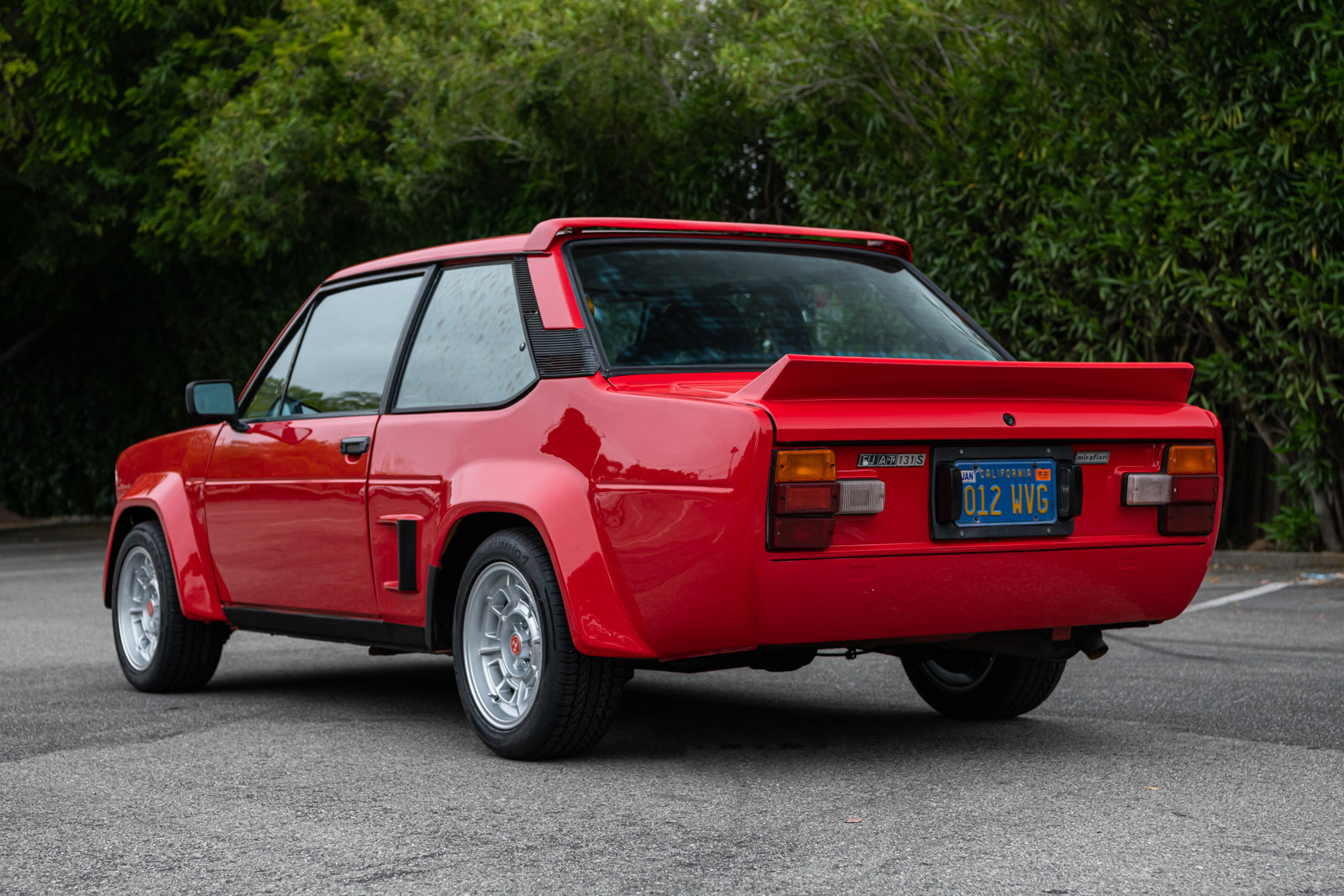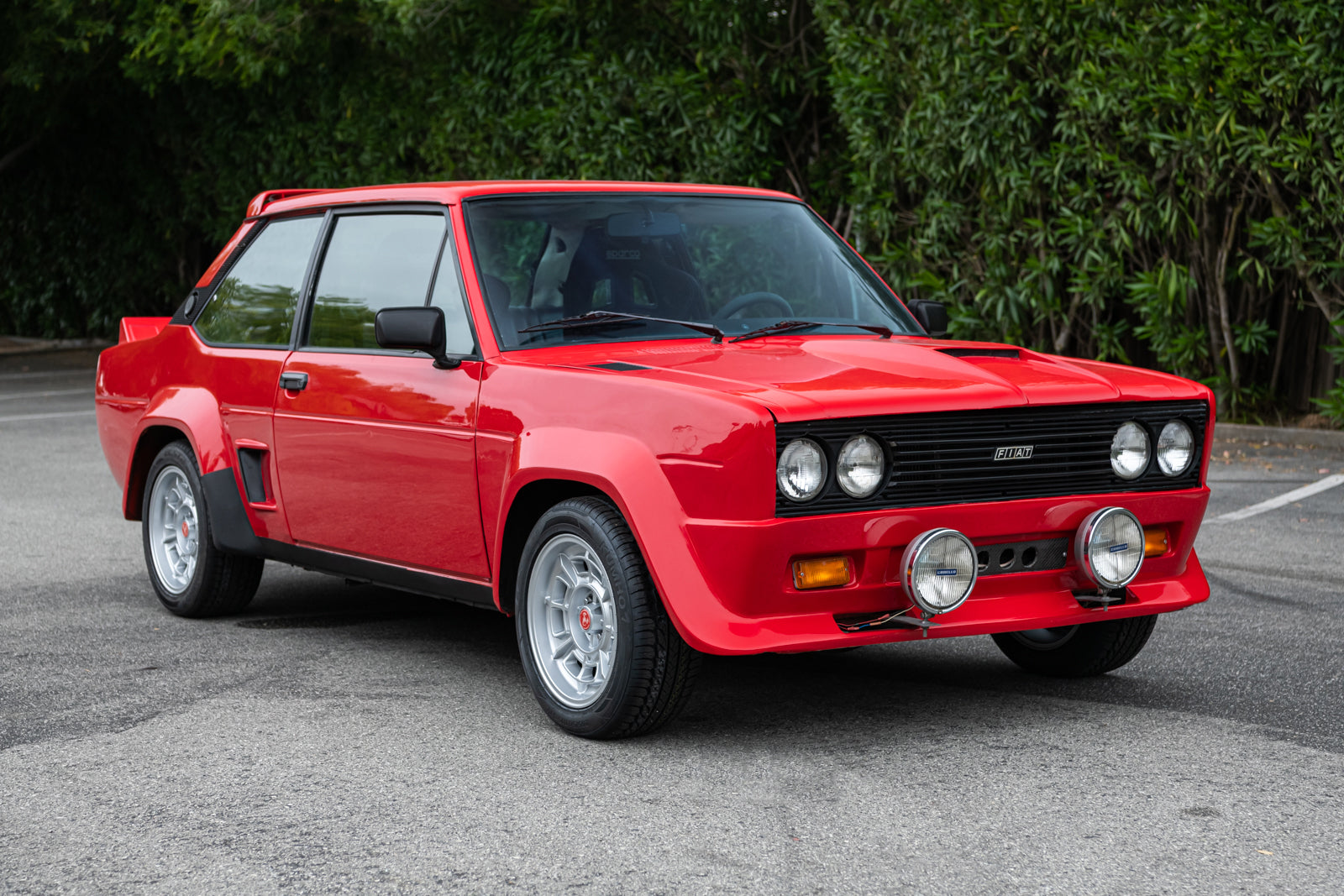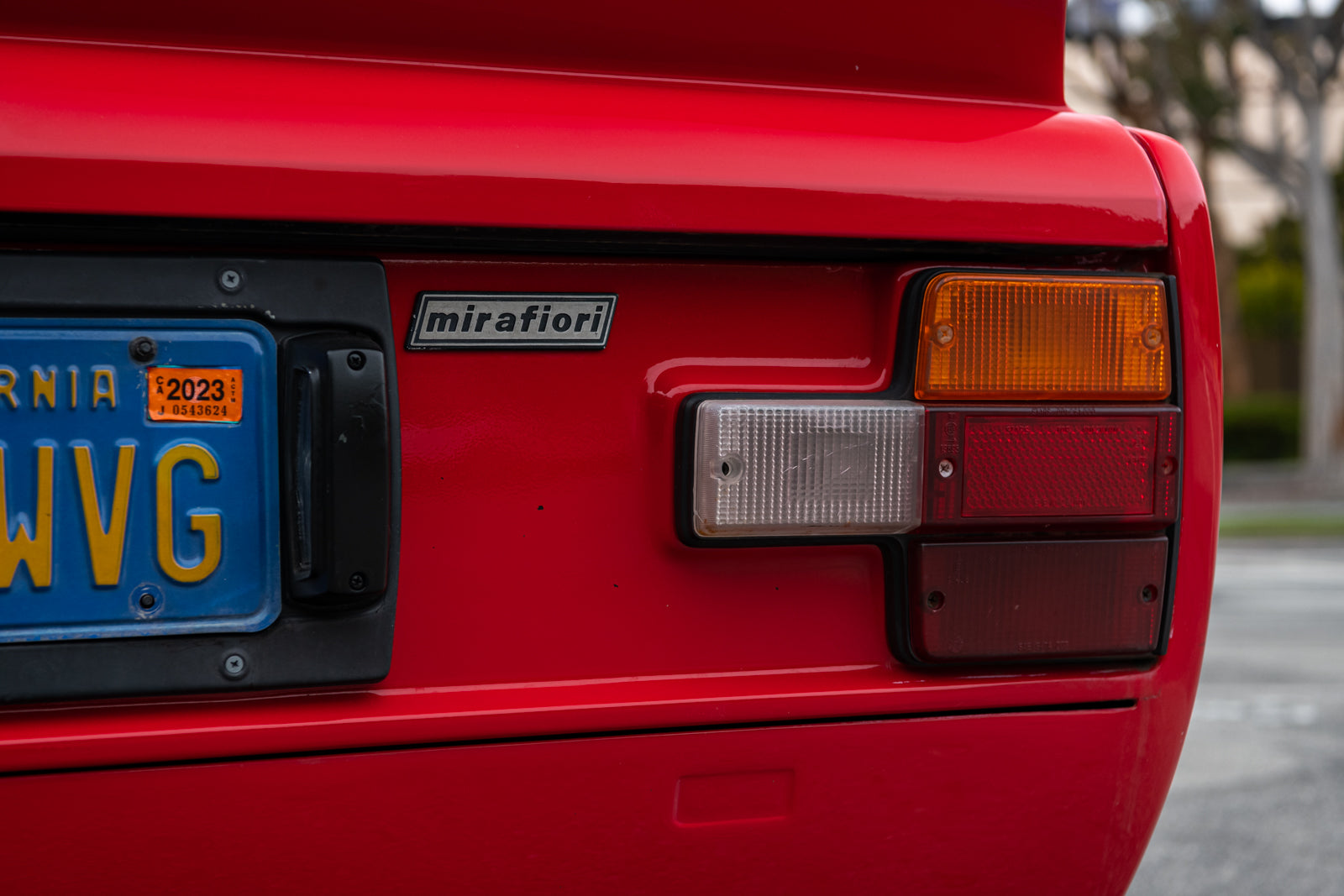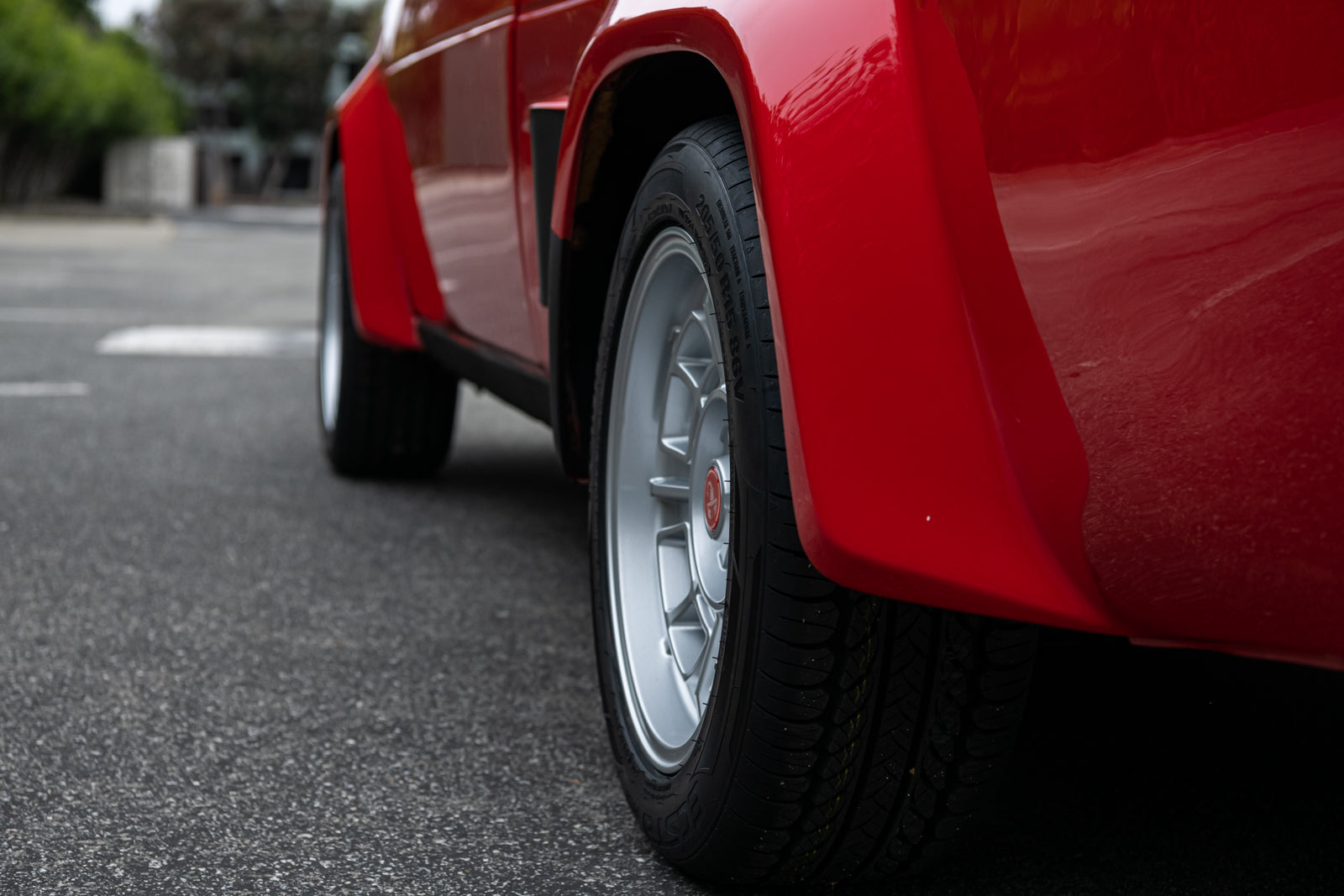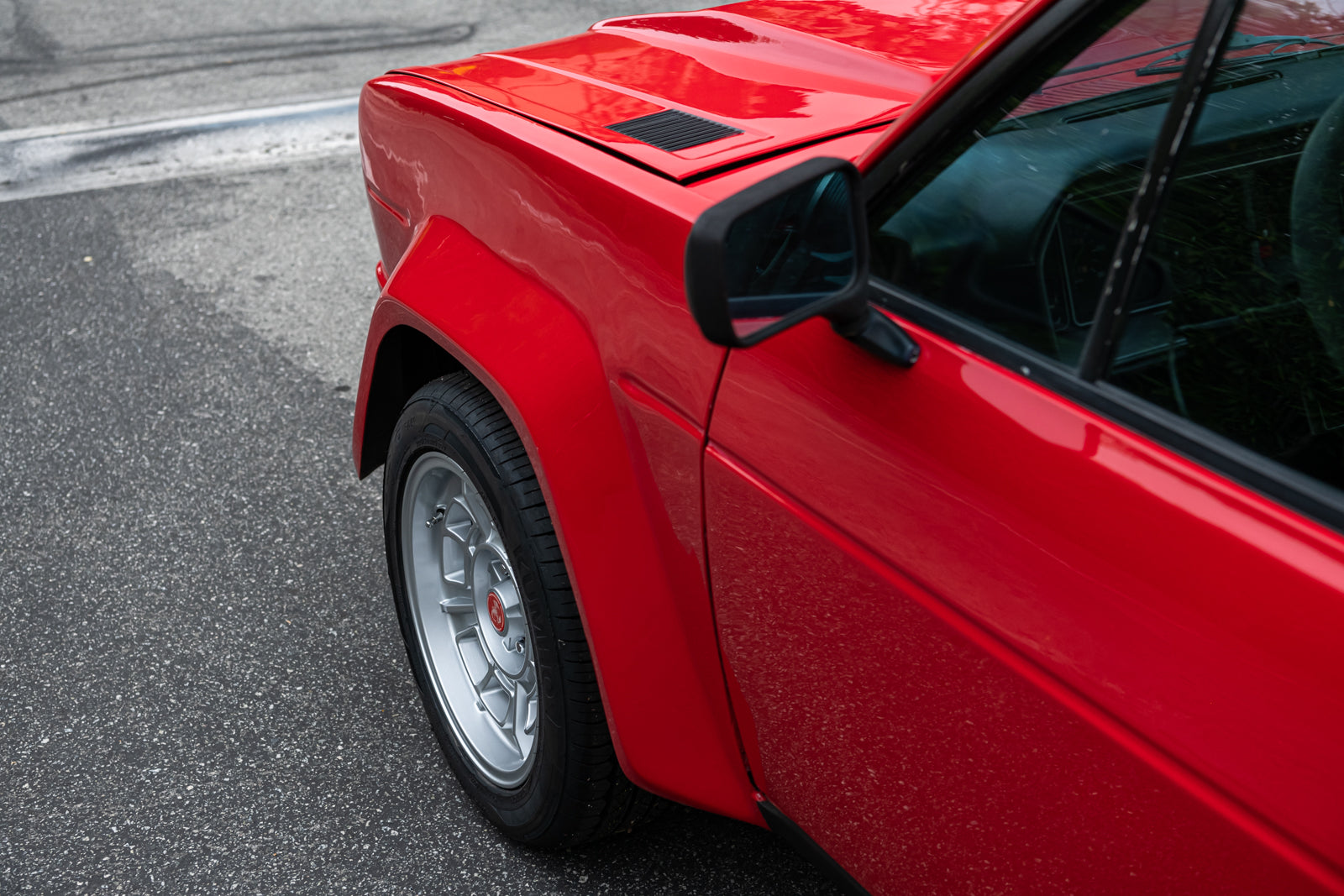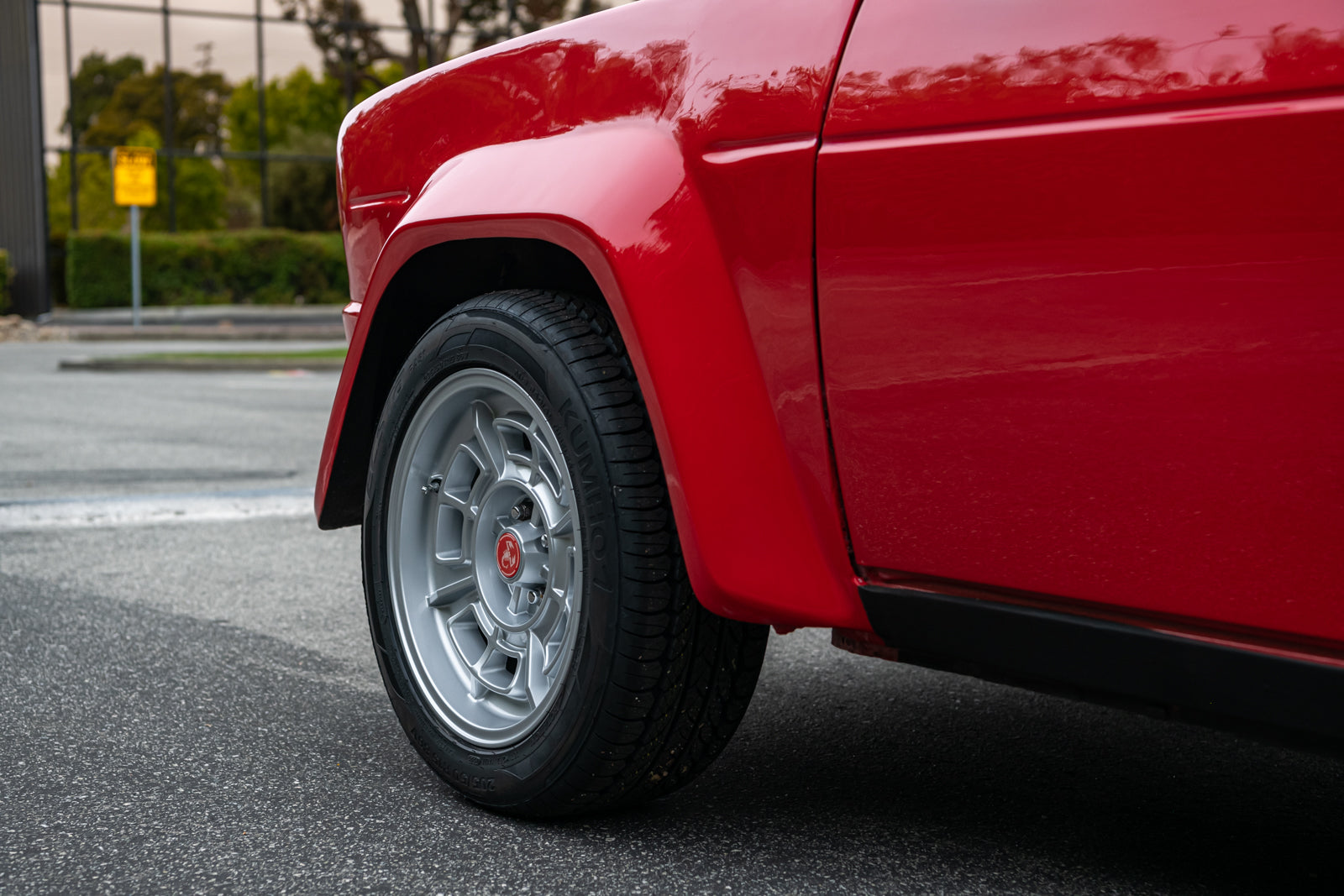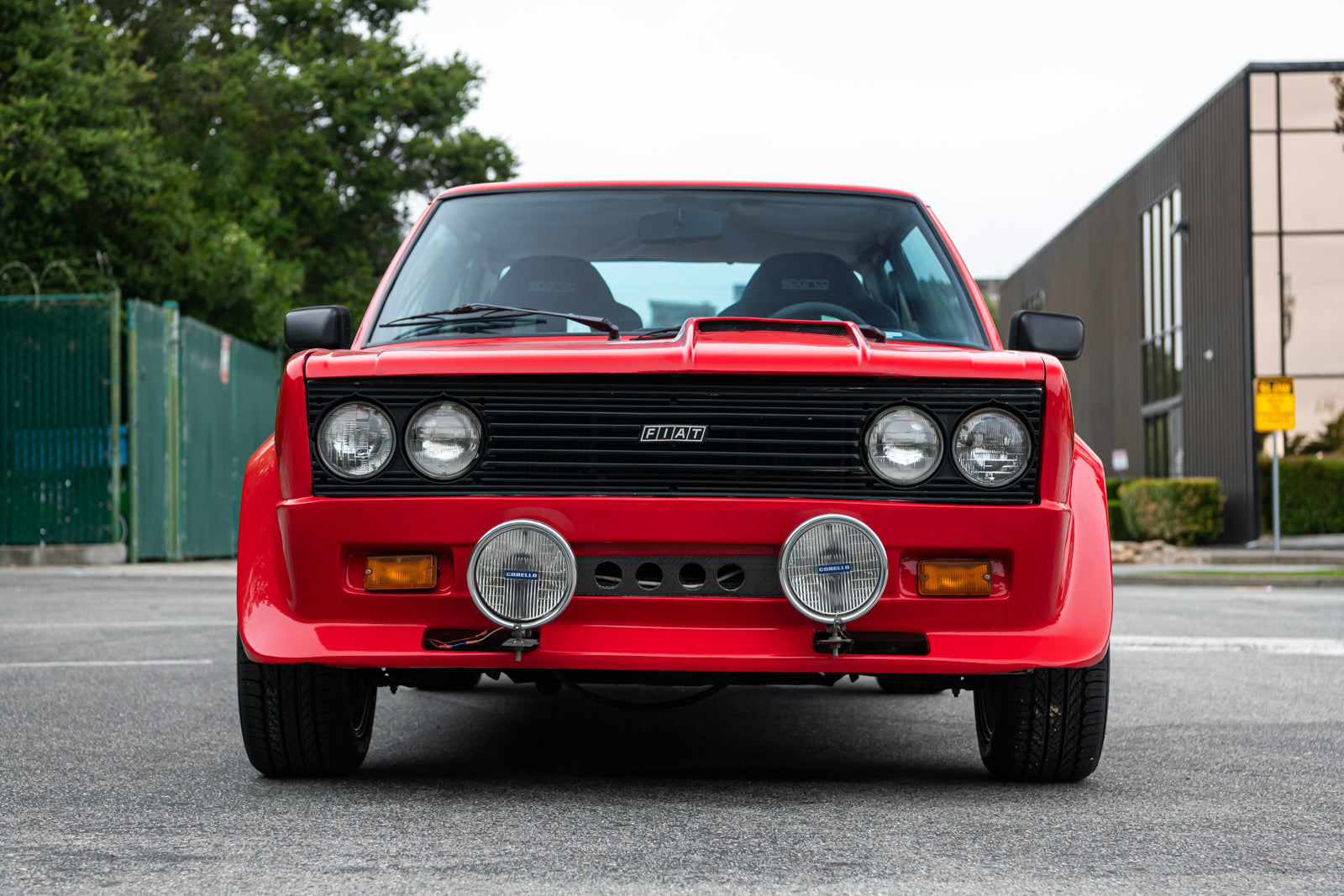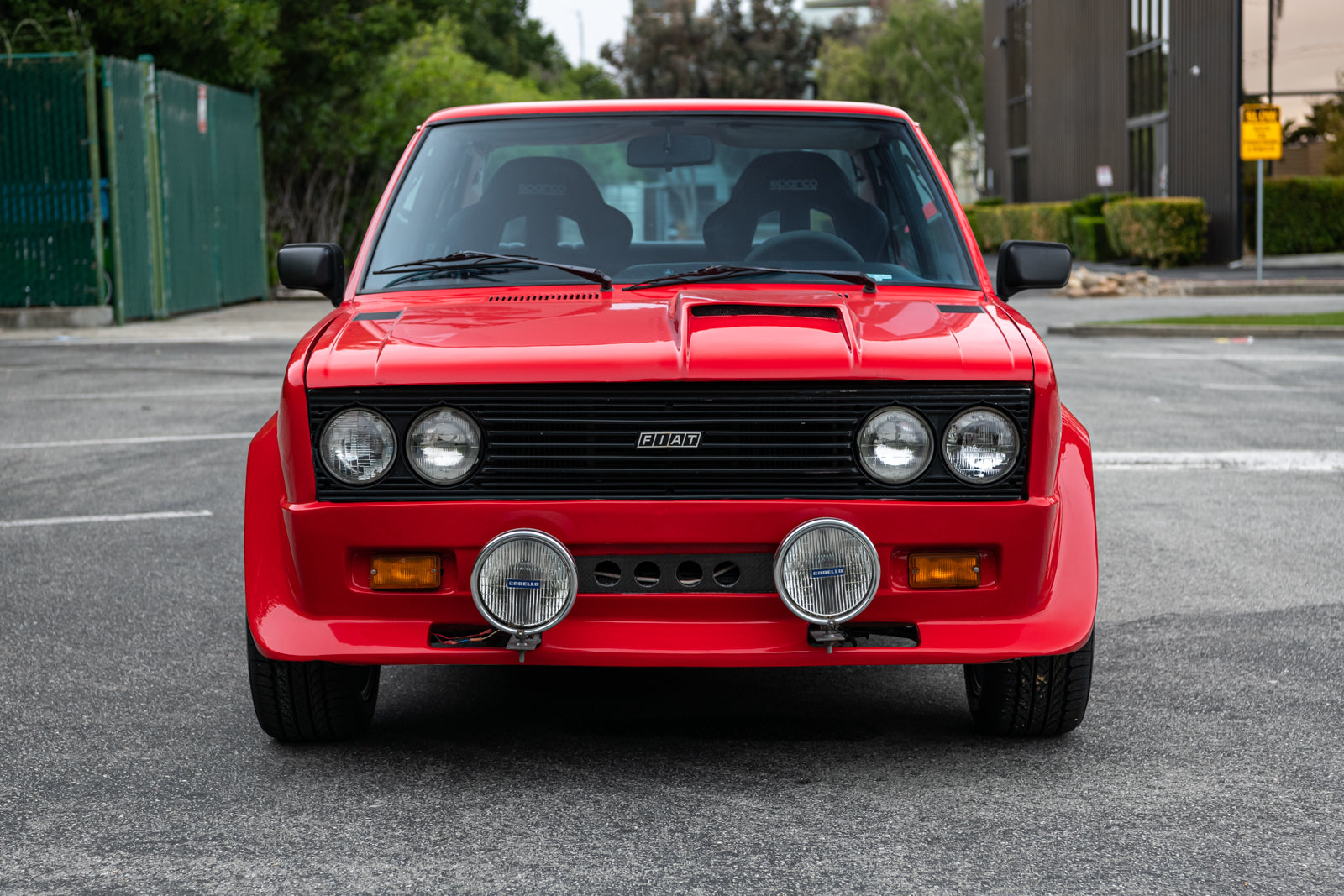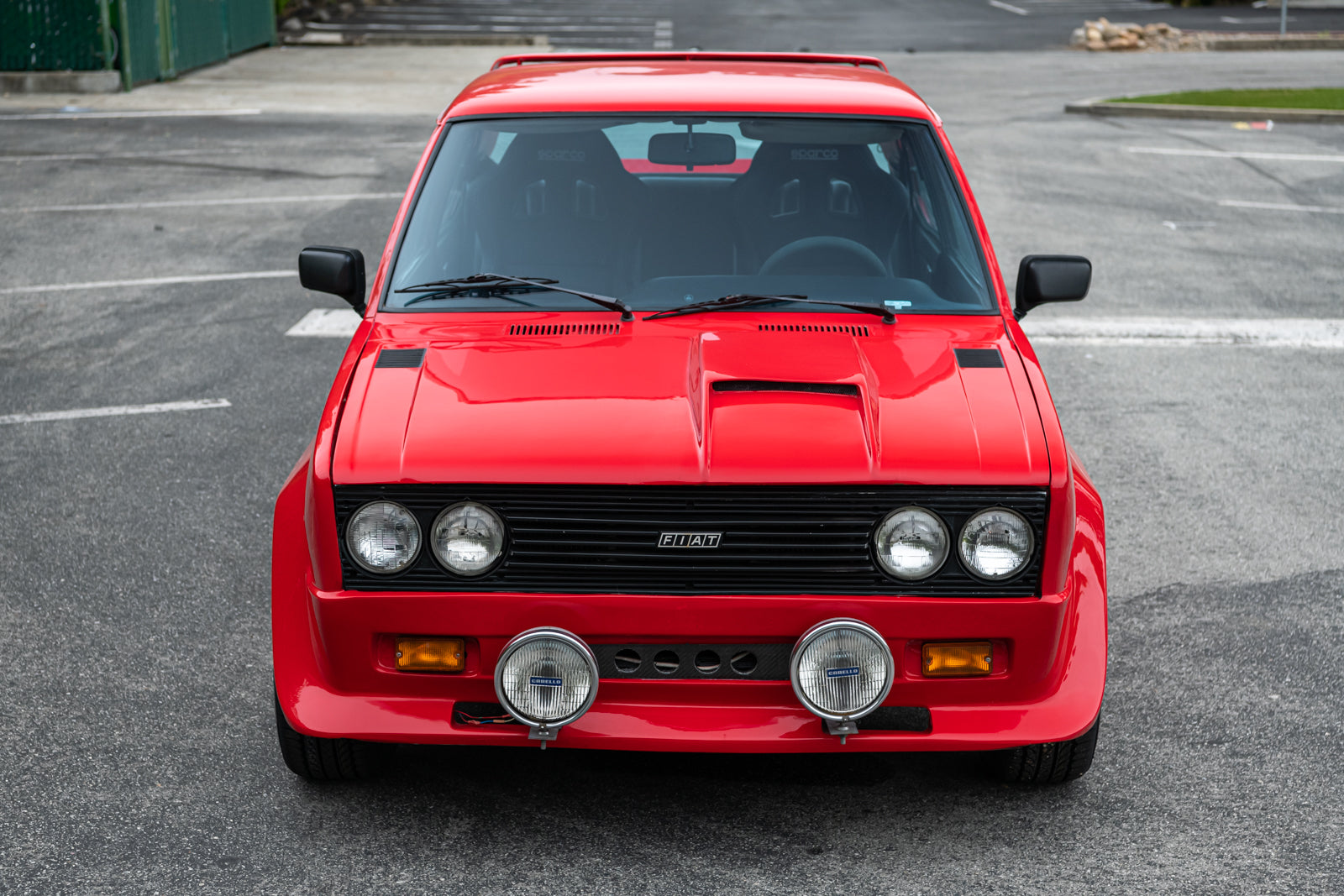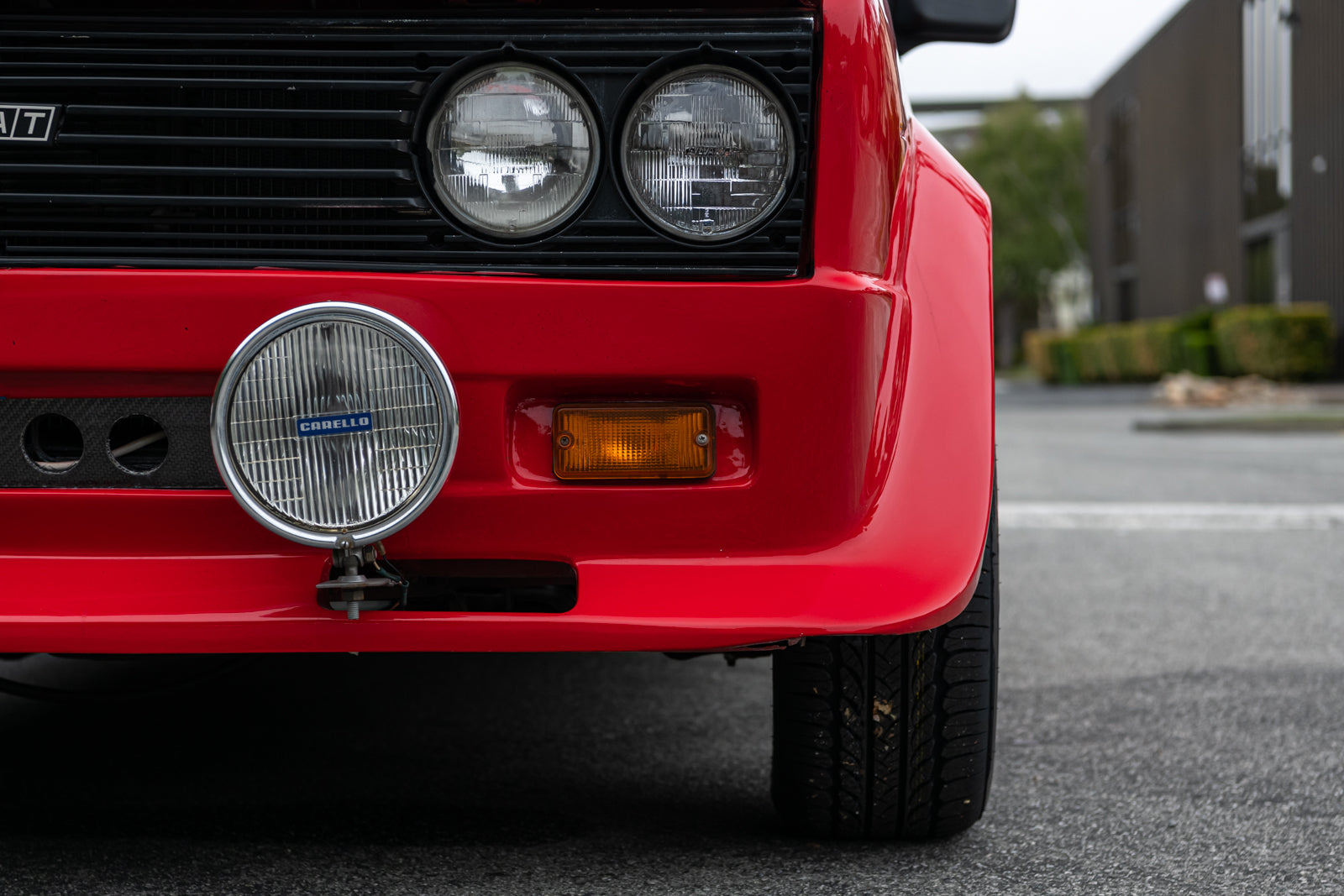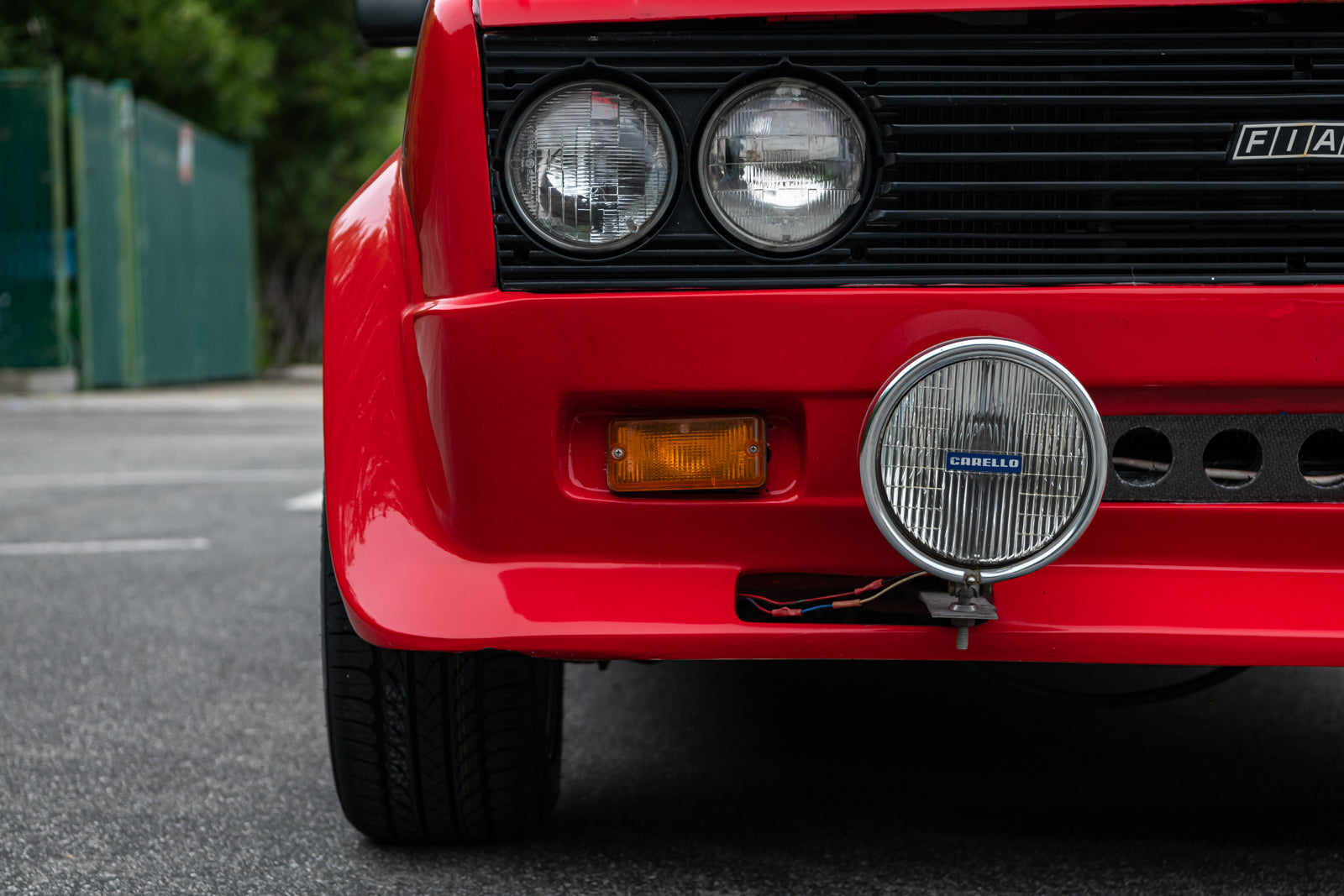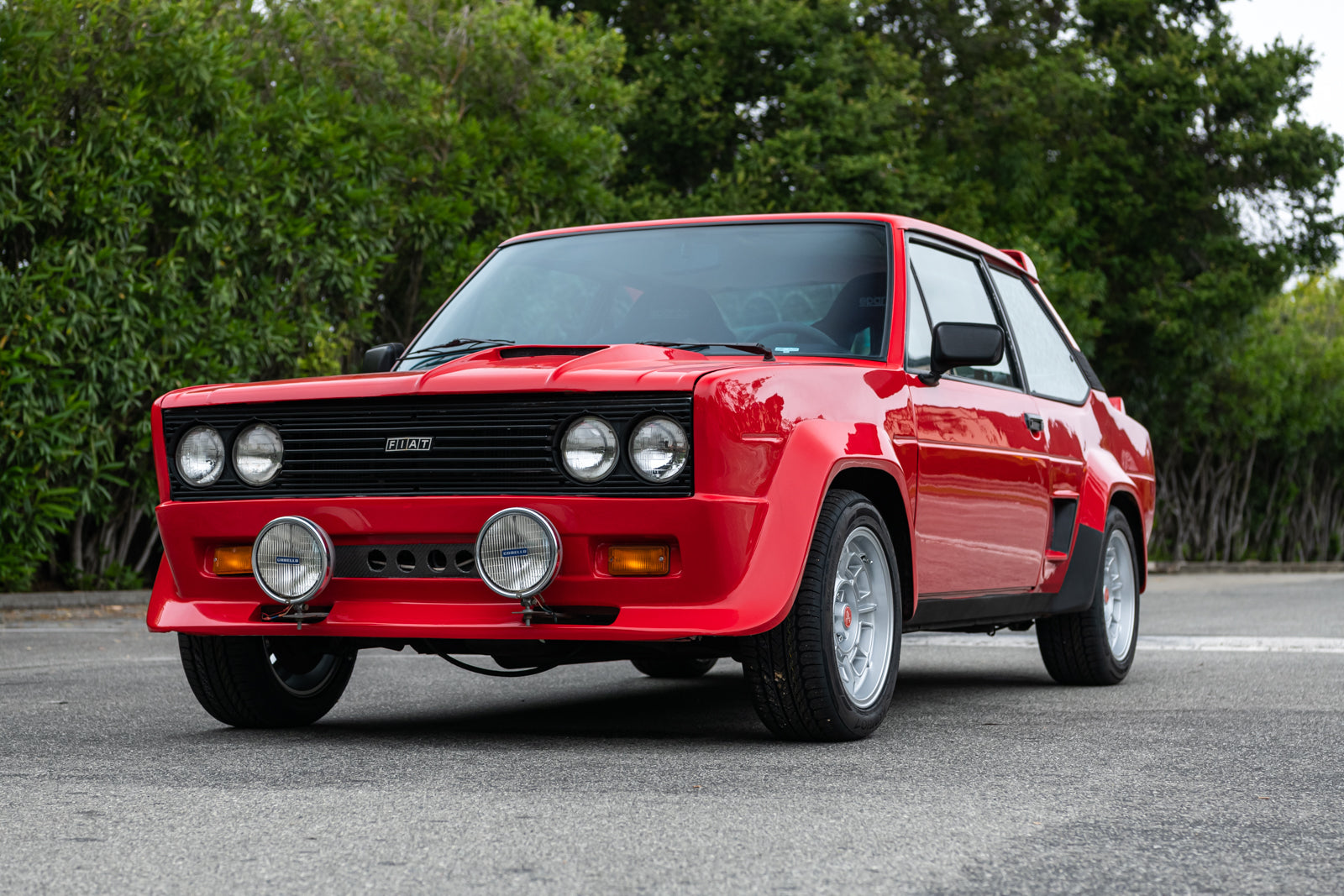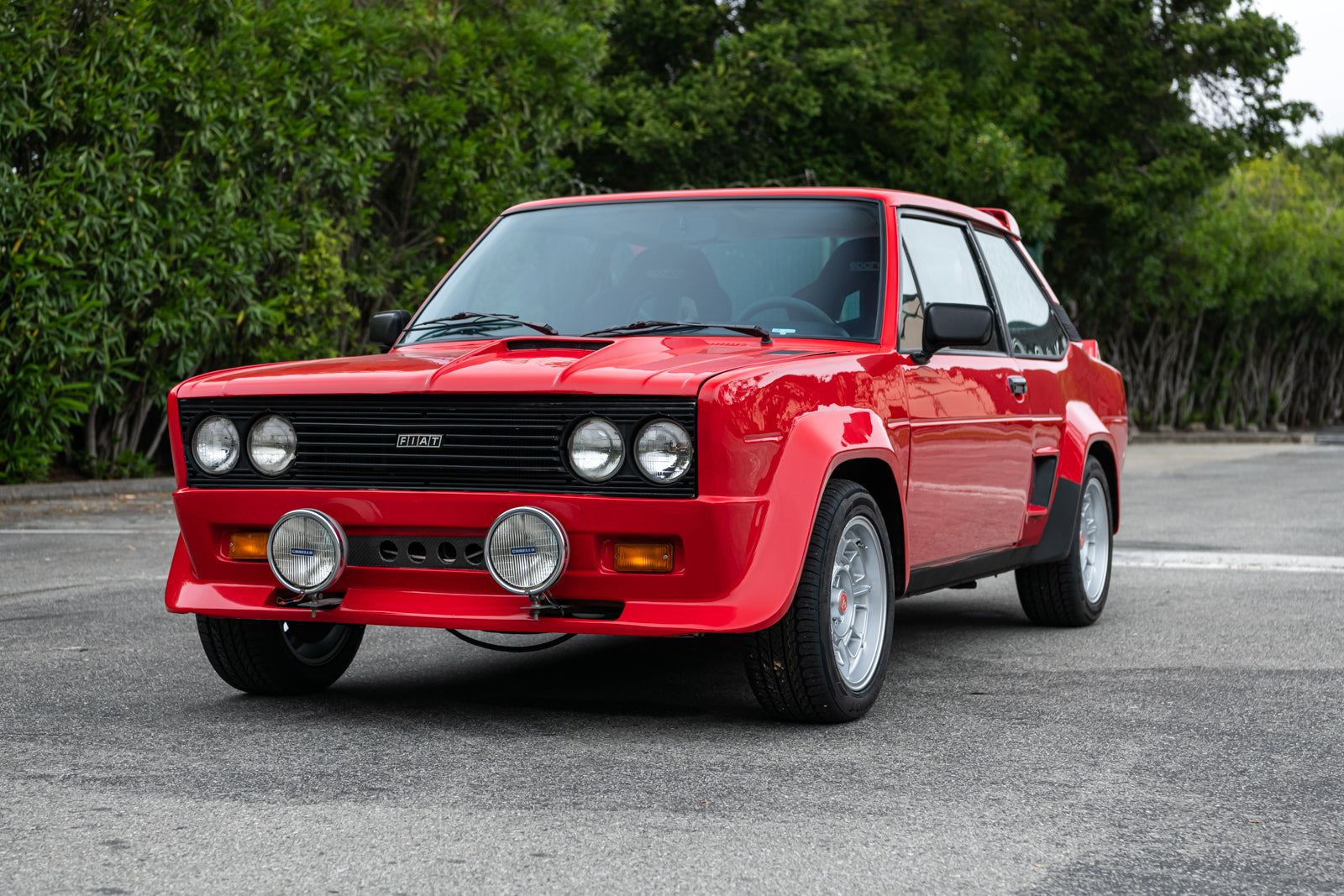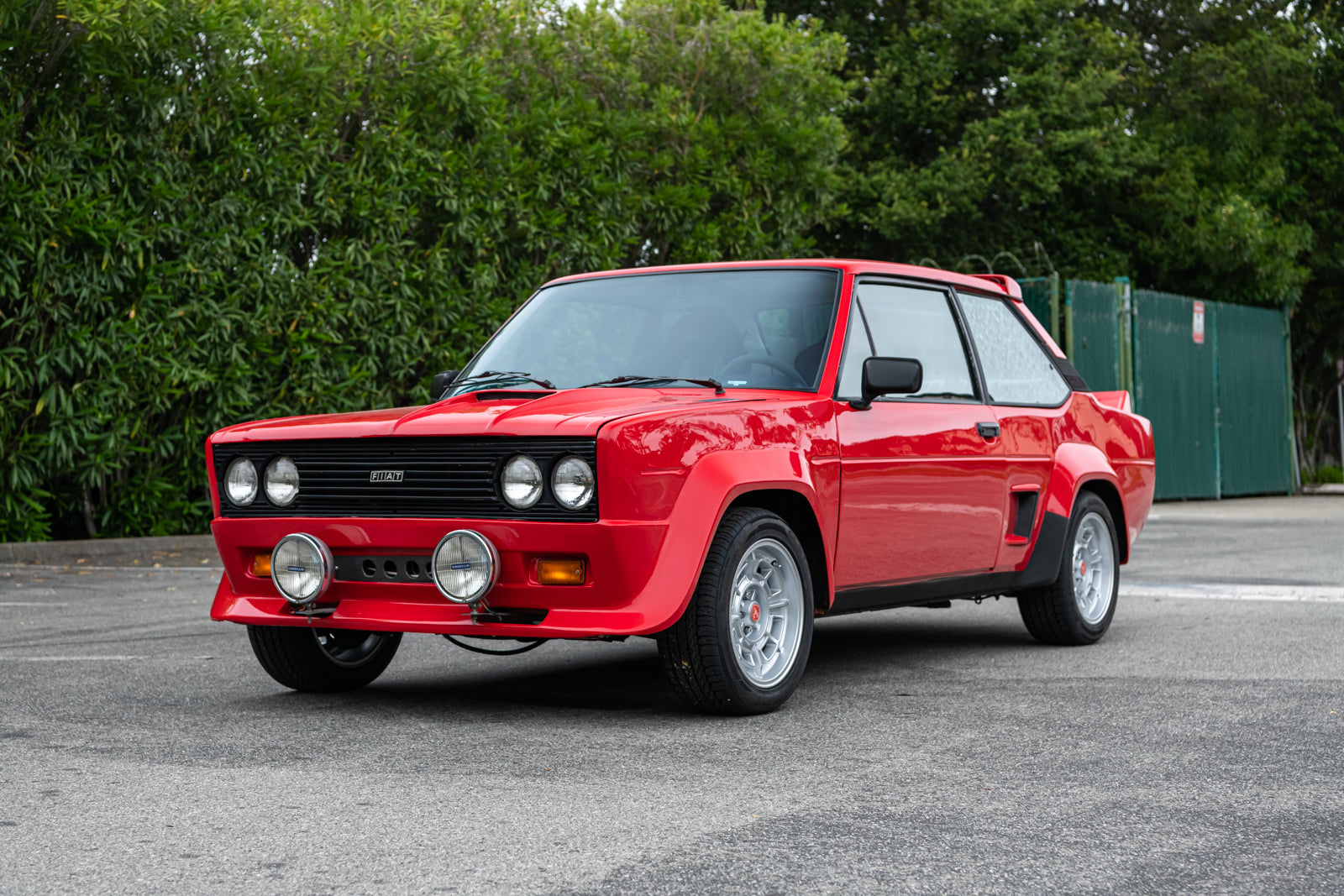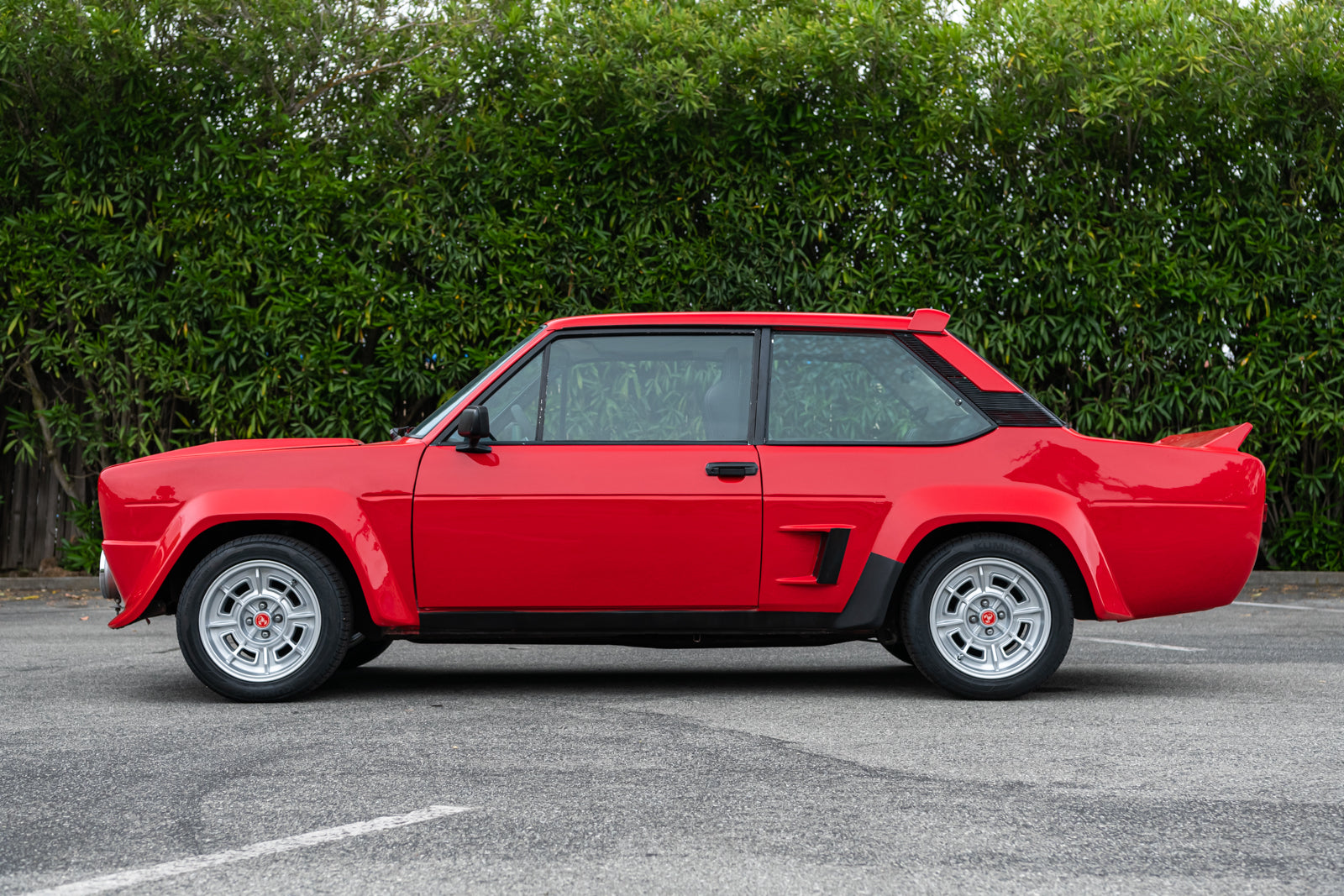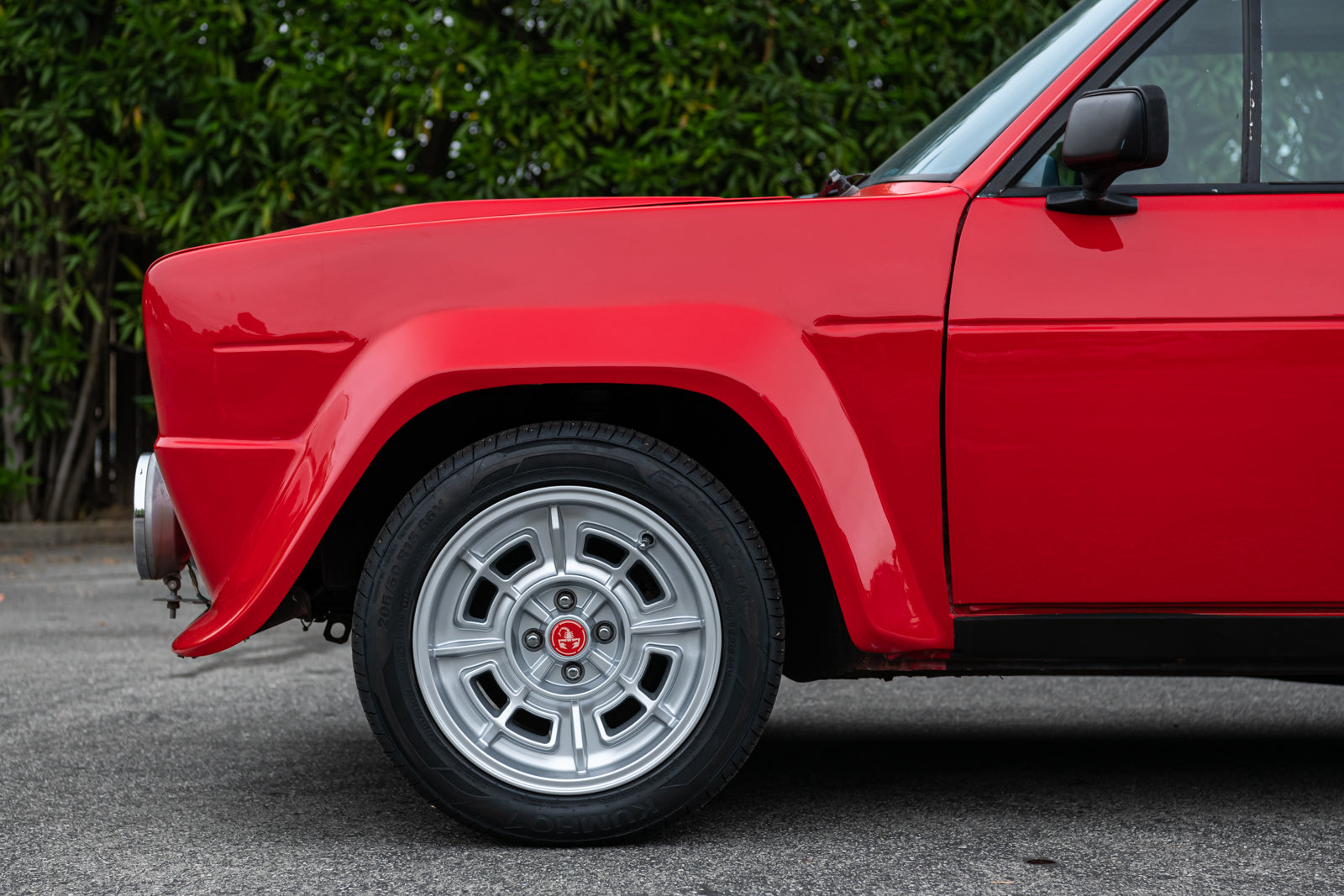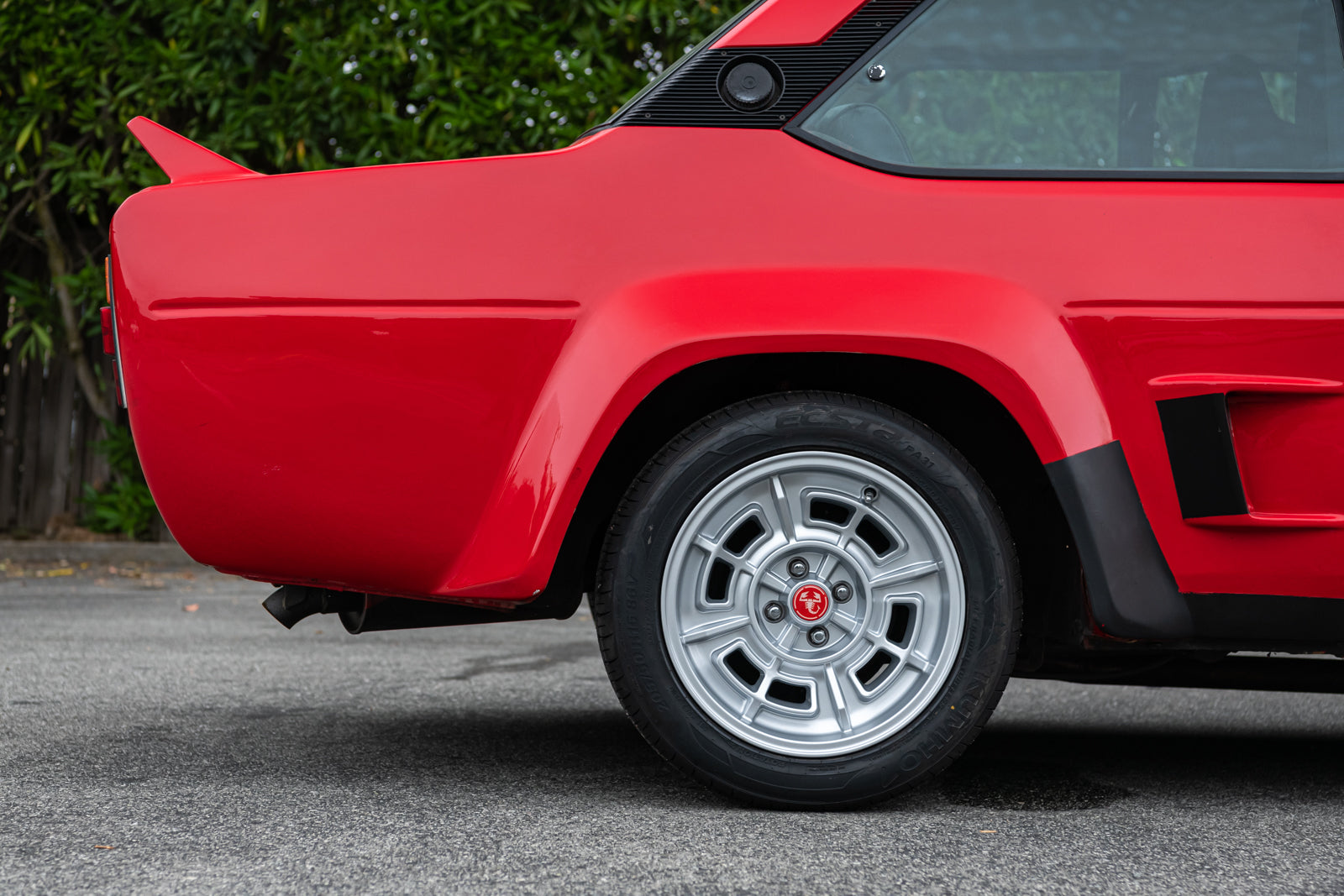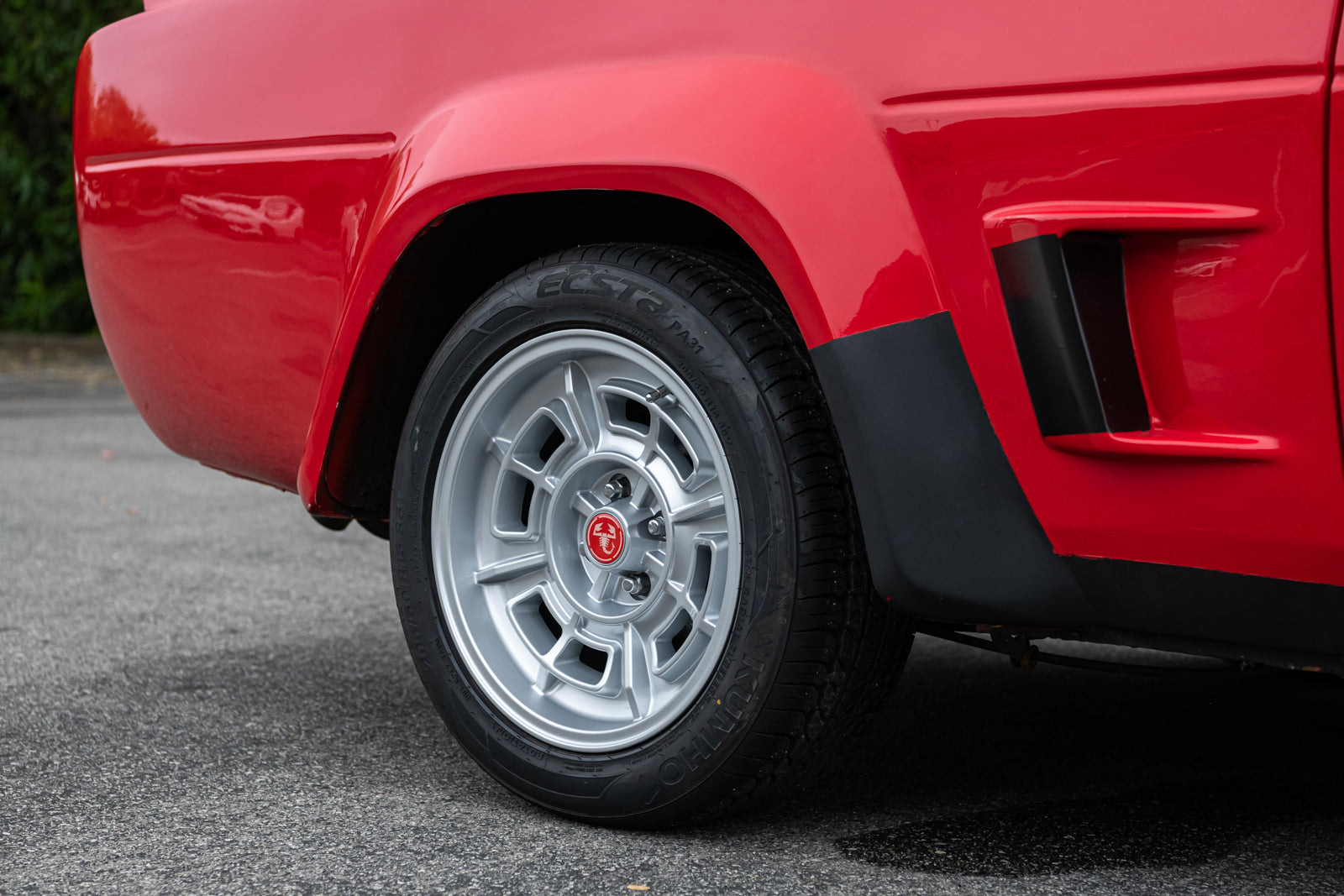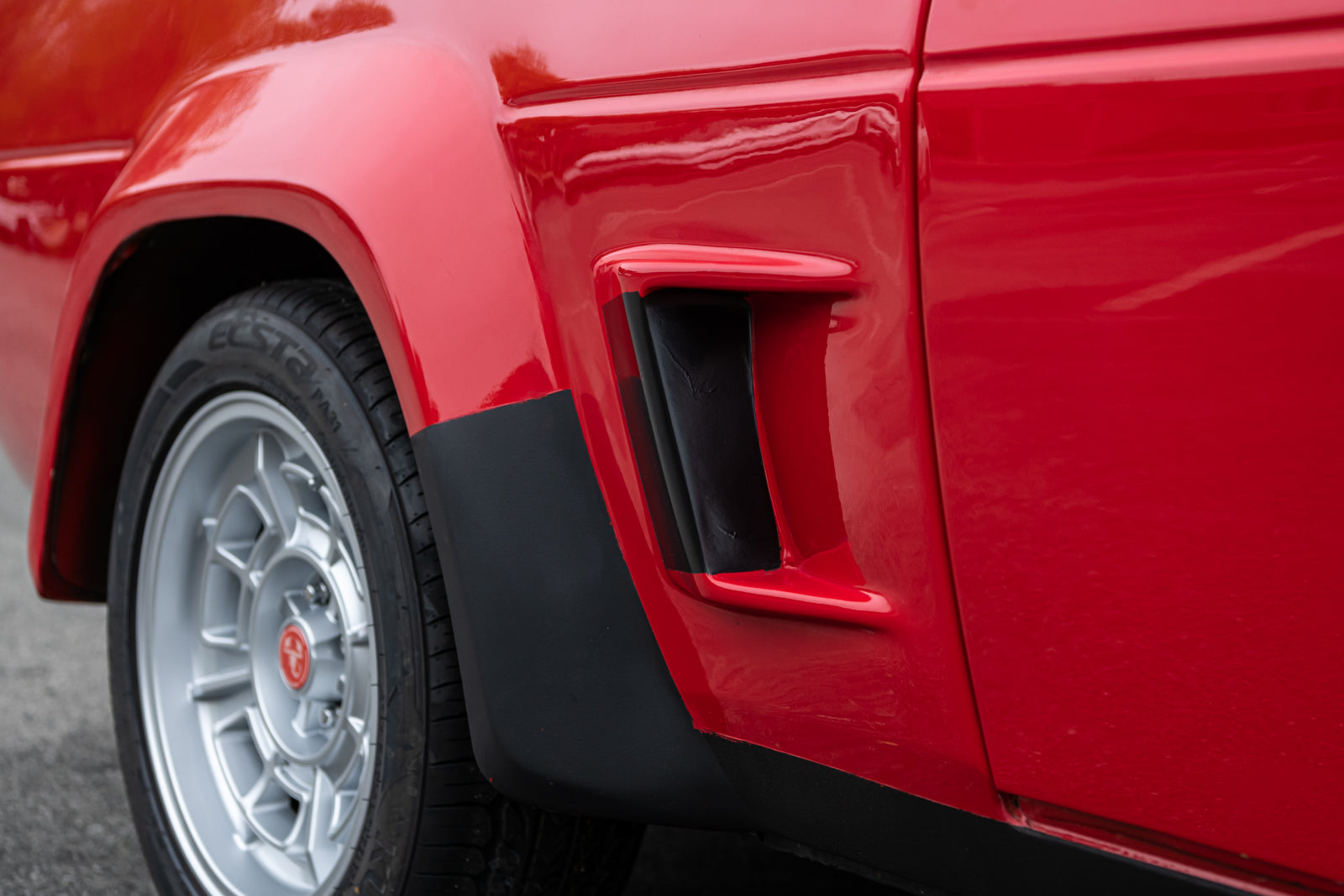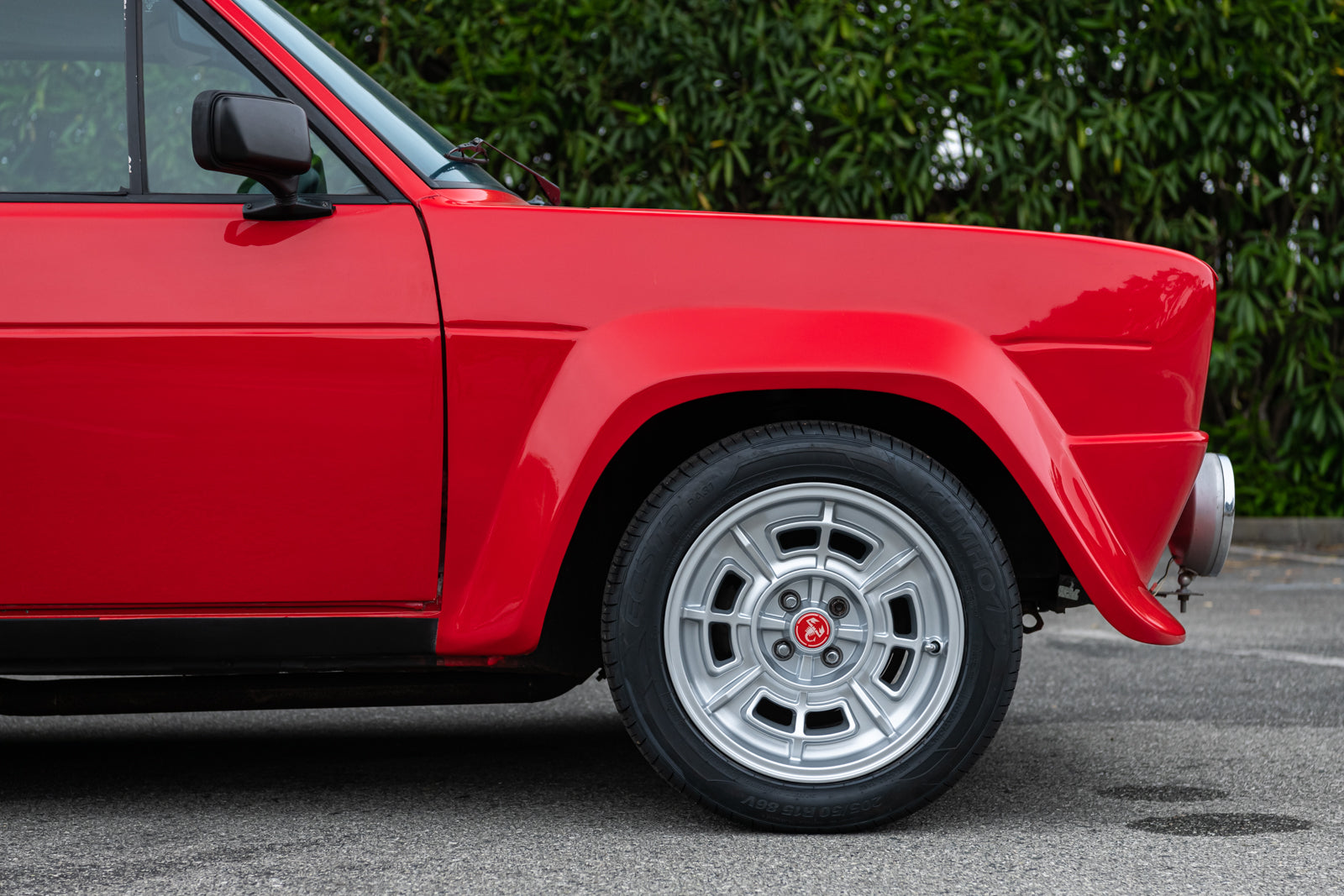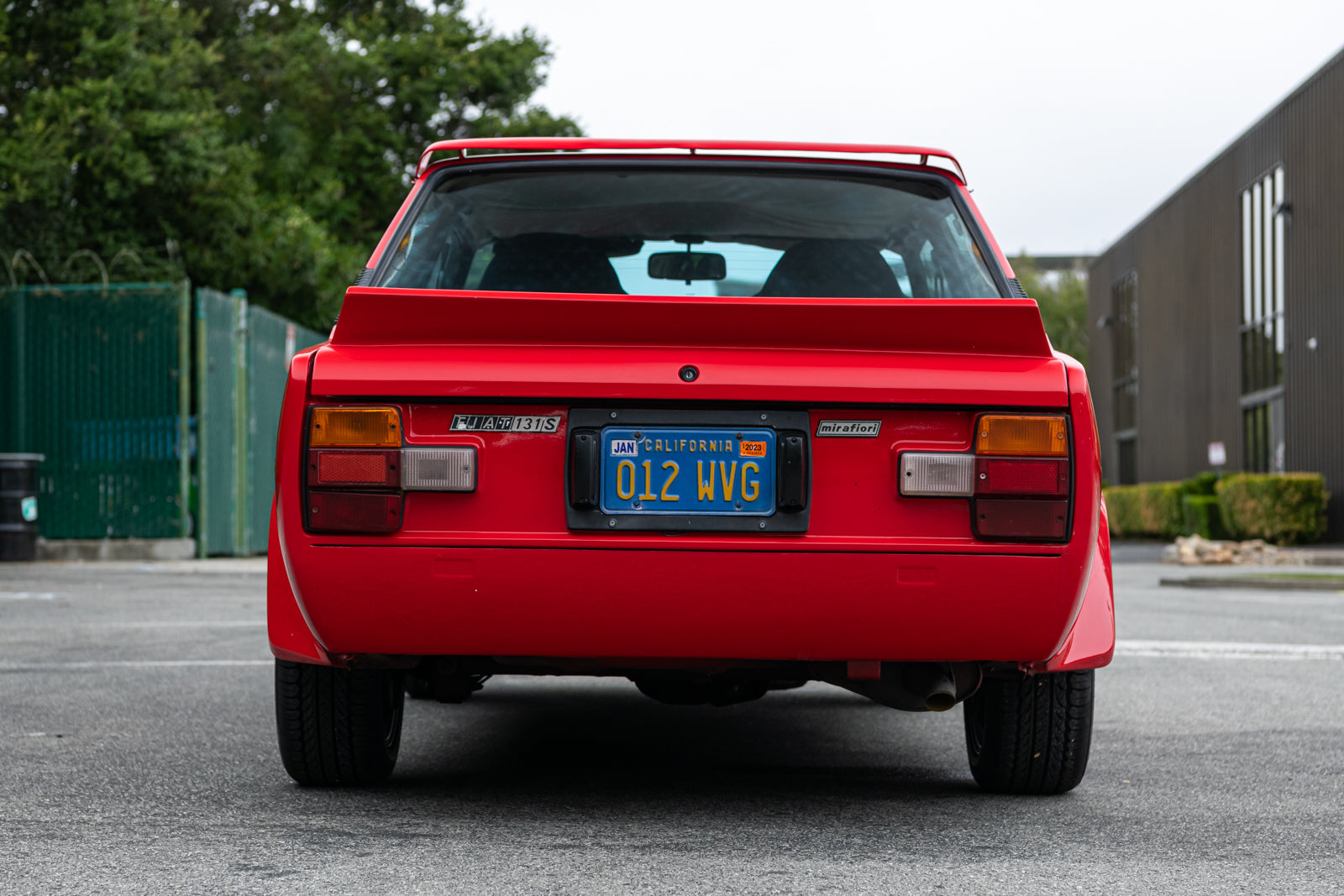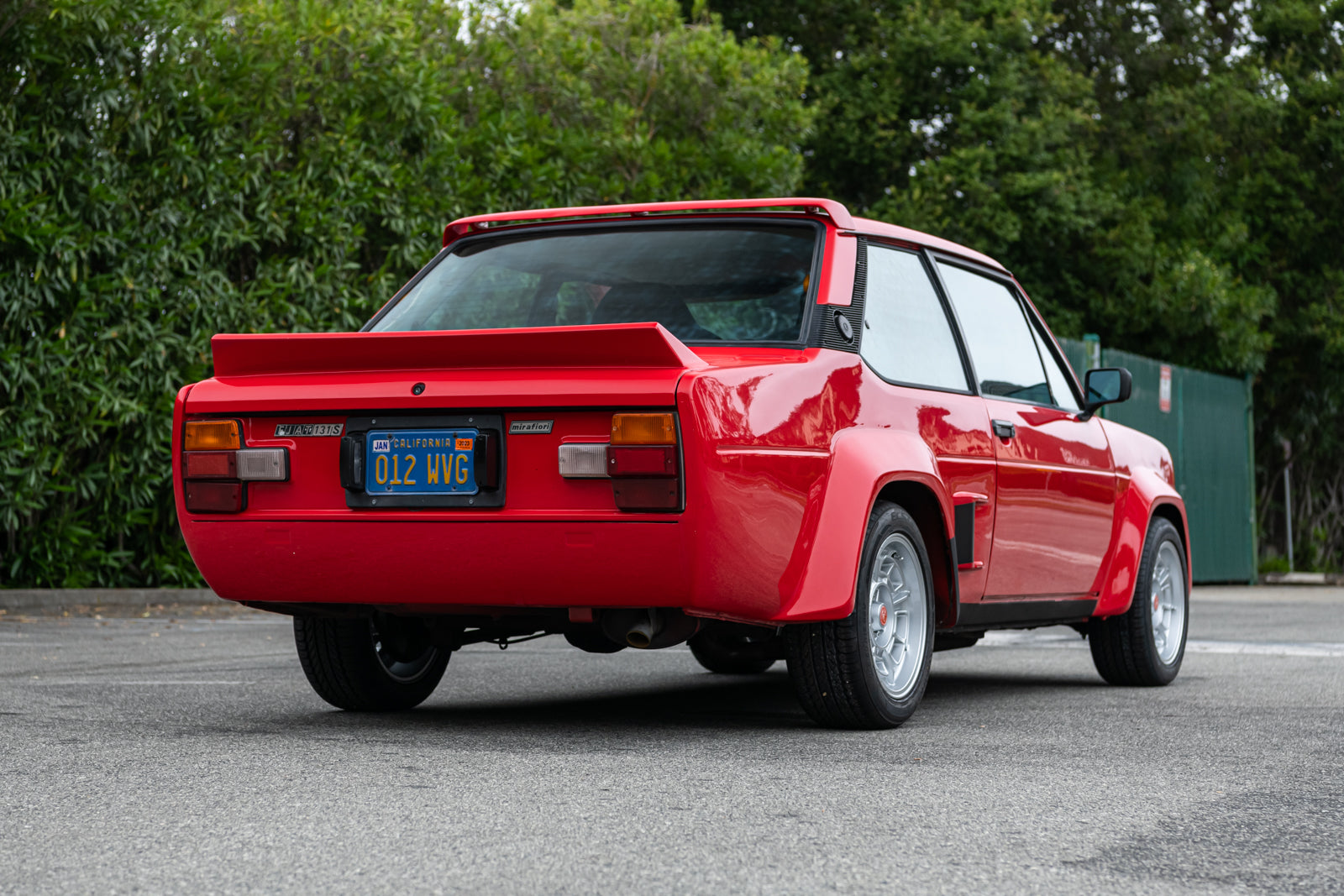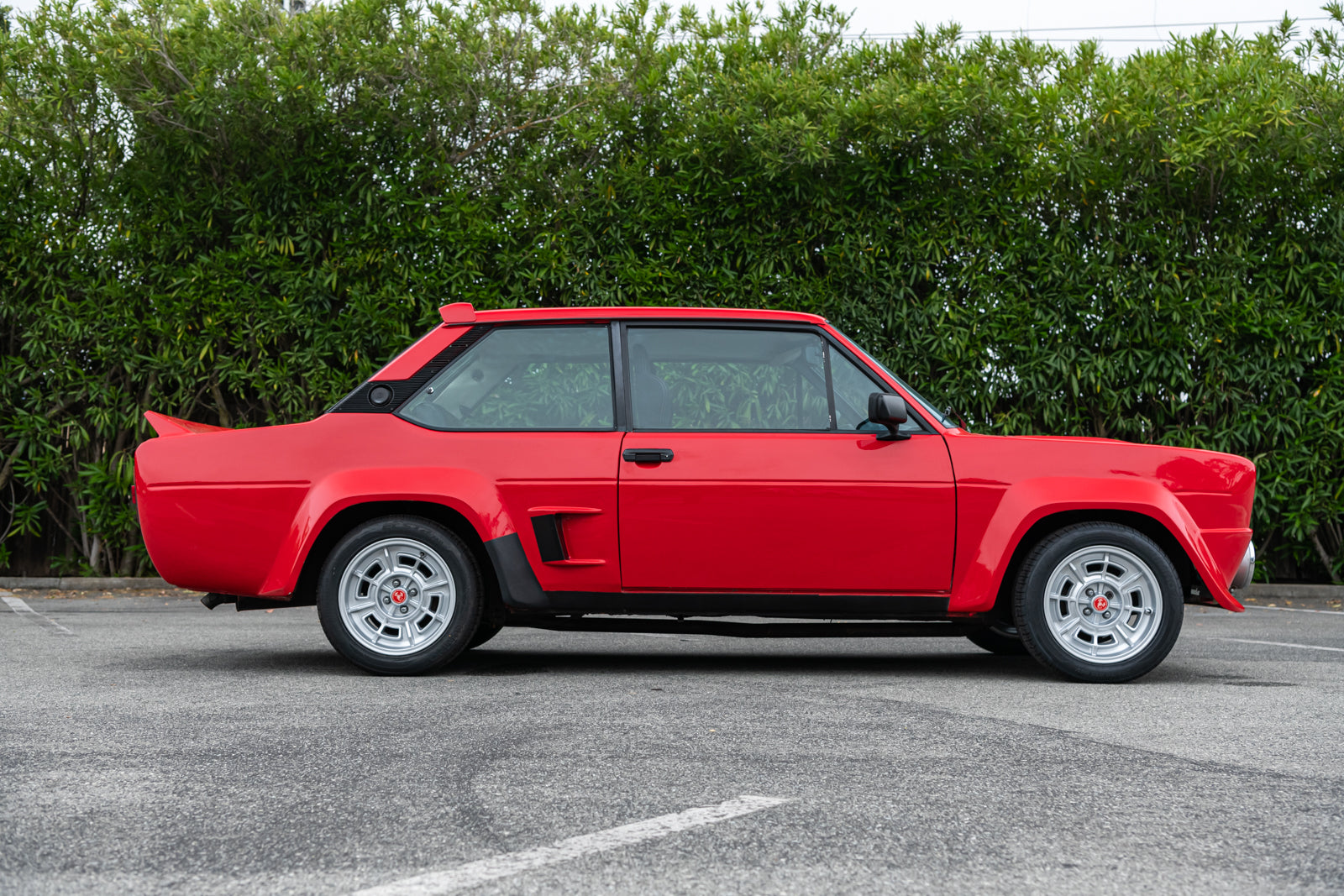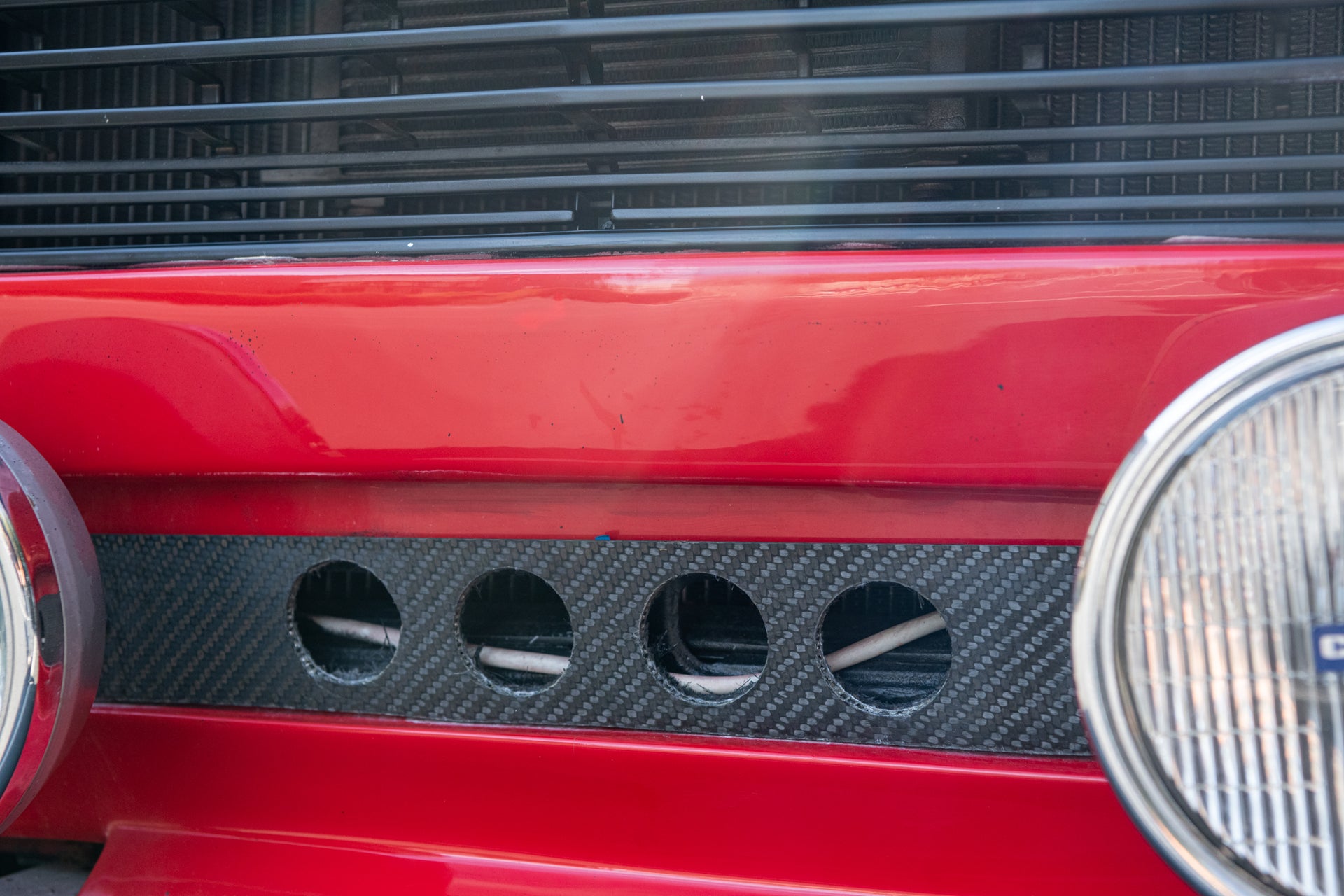 1978 Fiat 131 Abarth Replica [ECC-209]
Stunning Fiat 131 Abarth replica. California car with original blue plates.  Very exciting car with invigorating performance. 
Exterior makeover includes composite hood with air scoop, deep front valence with dual Carello driving lamps, composite flared fenders front and rear, rear quarter panel air scoops, rear roof spoiler, large trunk spoiler.  There is a large trunk with full size spare.  Overall condition is good with a bright, lustrous paint finish, but clearly shows modified character and some detail issues.
 Interior features Sparco Racing Wheel, Sparco Suede Racing Seats, Sony CD audio system. Great seats and sporty driving position. Comfortable and attractive, but some worn and missing trim. Headliner and sun visors do show some age. Overall functional, but funky. 
It's a driver, not a showpiece.
 Mechanical features include 1.8L short stroke engine, performance header, 5 speed transmission, upgraded cam, top mount distributor, dual carbs with K&N filters and more.  STR modular wheels fitted with 205/55 R15 tires.  Starts, runs and funs very well.
 Suspension is based on the stock set up which utilized fully independent front suspension, with MacPherson struts, track control arms and anti-roll bar. The rear suspension features a very well located live axle controlled by double unequal length trailing arms and a panhard rod, with coil springs and direct acting dampers. This design offers excellent vehicle stability and precise handling.  Brakes are disc front and drum rear with a load sensing bias valve.
A neat looking car that shows well and drives with an Italian rally car feeling. Sensible replica build that emphasizes the look of the 131 Rally while retaining the best stock components with a strong, mildly modified motor.
Current California title and registration.
 ABOUT THE FIAT 131 Abarth Rally
In 1976 Fiat built 400 examples of the Fiat 131 Abarth Rally in conjunction with Bertone.  The body was modified with composite hood, trunk and fenders and the metal structure was redone to accept rear independent suspension.
 Street versions featured a DOHC, dual carb motor with 138 HP and a non-synchro gearbox.  Competition versions were fitted with Kugelfischer fuel injection and boasted 237 HP.
 Fiat has a very successful run with the 131 Abarth in rally racing, winning the World Rally Championship manufacturer's title in 1977, 1978, and 1980. Markku Alen took the FIA Cup for Drivers in 1978 and WRC legend Walter Röhrl won the WRC Driver's Championship in 1980.
 The limited production and historic success of the 131 Abarth Rally has driven values into the 6 figure range - over $200,00 for exceptional original examples!  This has created a ready market for replicas of all levels from cosmetics only to full on Abarth spec customs.
https://www.youtube.com/watch?v=07SyZJHTFjg